---
👉ENG VERSION👈

---
Hi friends !!, here we are at the fourth chapter of the six dedicated to Summoners of the FIRE element of @splinterlands !.
We are still on THE BURNING LANDS island, the warm indeed a very hot island of this element which has as its main colour the red colour more than obvious since it is mainly a fiery island!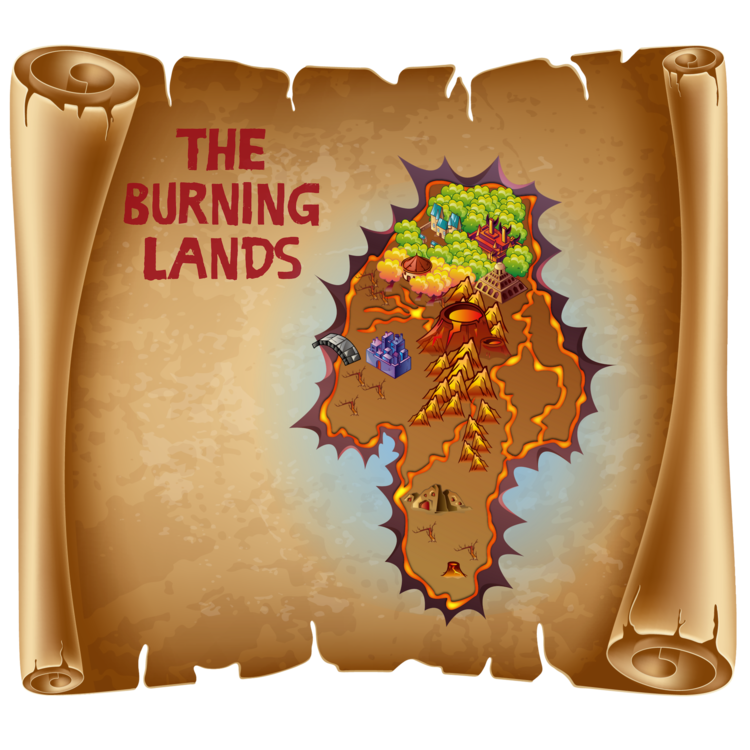 After meeting MALRIC INFERNO, PYRE and QID YUFF a new friend is waiting for us! perhaps the nicest to see among the various Summoners of the FIRE element.
Indeed, little is known about this little monster even if some whisper it escaped from the island of the Dragons because of its appearance that vaguely reminds them, while others believe that it escaped from the island of the WATER element because it vaguely resembles a frog: -).
Today I present to you ...
TALIA FIRESTORM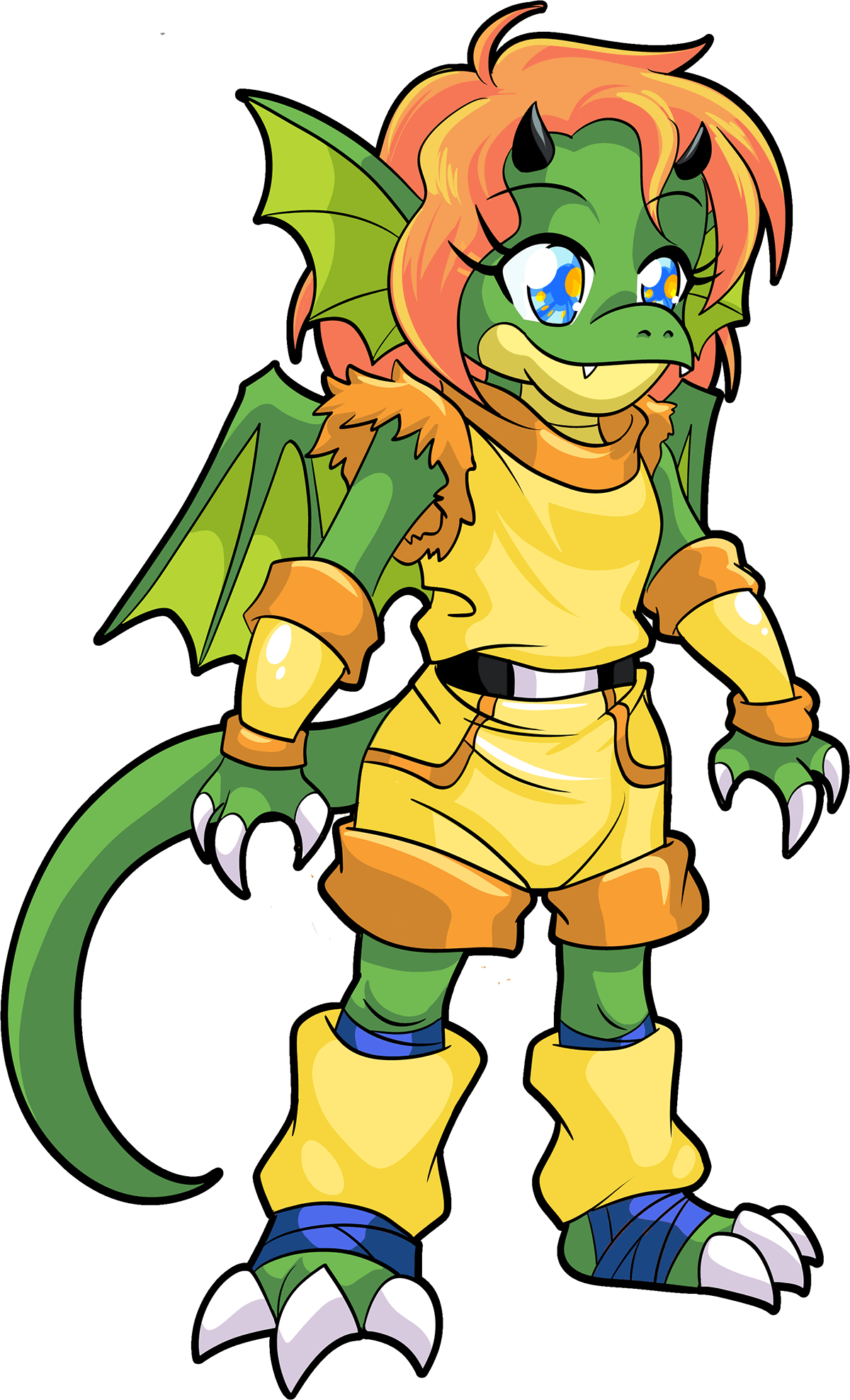 EPIC monster with a very low MANA cost of two, has no abilities and perhaps that is why its Mana cost is so low.
Upgradable up to level six and like the others by upgrading it allows the use of increasingly powerful monsters a small frog-dragon that in battles with low mana could be fundamental!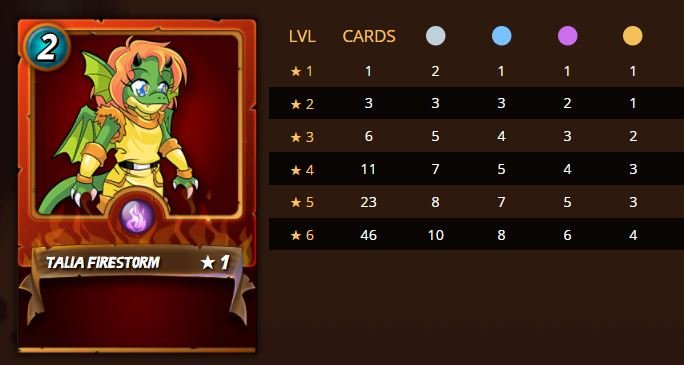 Although it has no powers, we find it on the market has a minimum cost of $ 67 at level one up to a crazy cost of over $ 2000 at maximum power.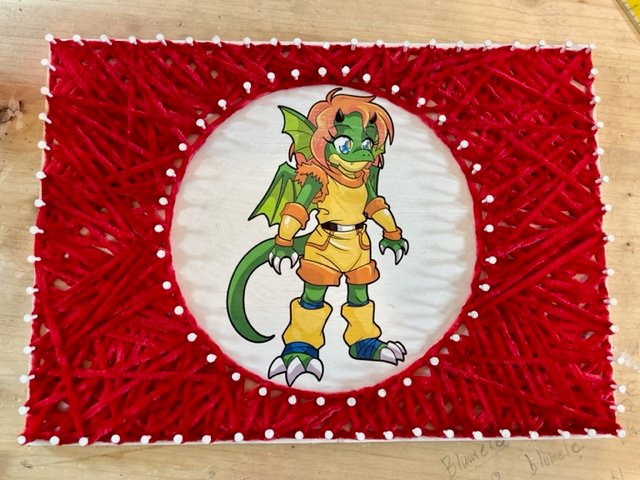 The full video lasts almost two hours, it has been brought to just over 9 minutes by speeding up some parts to x2 up to a maximum of x20, this is the fourth of the six Summoners of the FIRE element created
The images are taken from the Splinterlands game.
Recorded and edited by blumela with iPhone 12, applications used: Perfect Video.
For this SUMMONER I used the free sample music from the copyright-free Perfect Video application.
USED MATERIAL:
Wooden board 29cm x 21cm
Nails
Red string
White paint
Glue
Glossy protective paint
Image printed on 30-gram paper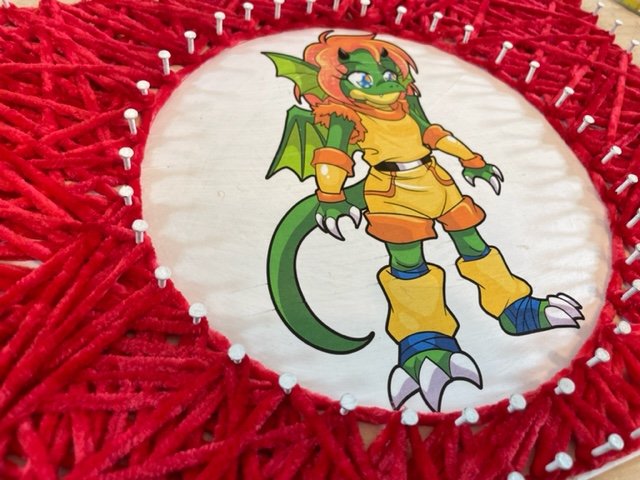 If you haven't tried this game yet my advice is to do it this is my link referral you can use the link if you like it or not but the point is always the one game to try! :-)
https://splinterlands.com?ref=blumela
If you don't like using it;) below !.
Have fun and see you in Battle !!

FIRE ELEMENT SUMMONER MADE: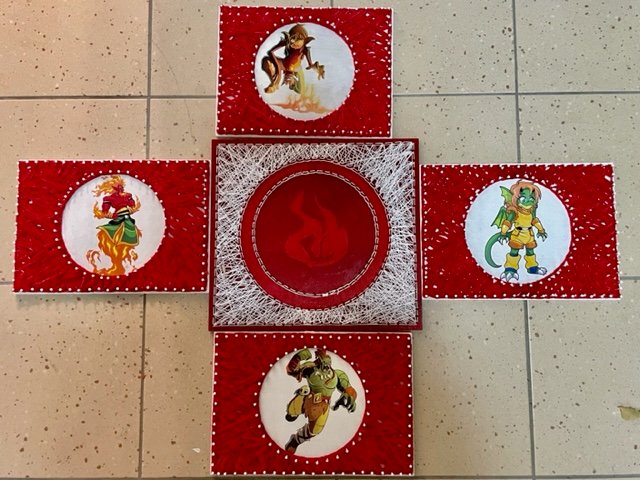 ---
IF YOU LOST THE SUMMONERS OF THE WATER ELEMENT, FIND THEM HERE!
ALRIC STORMBRINGER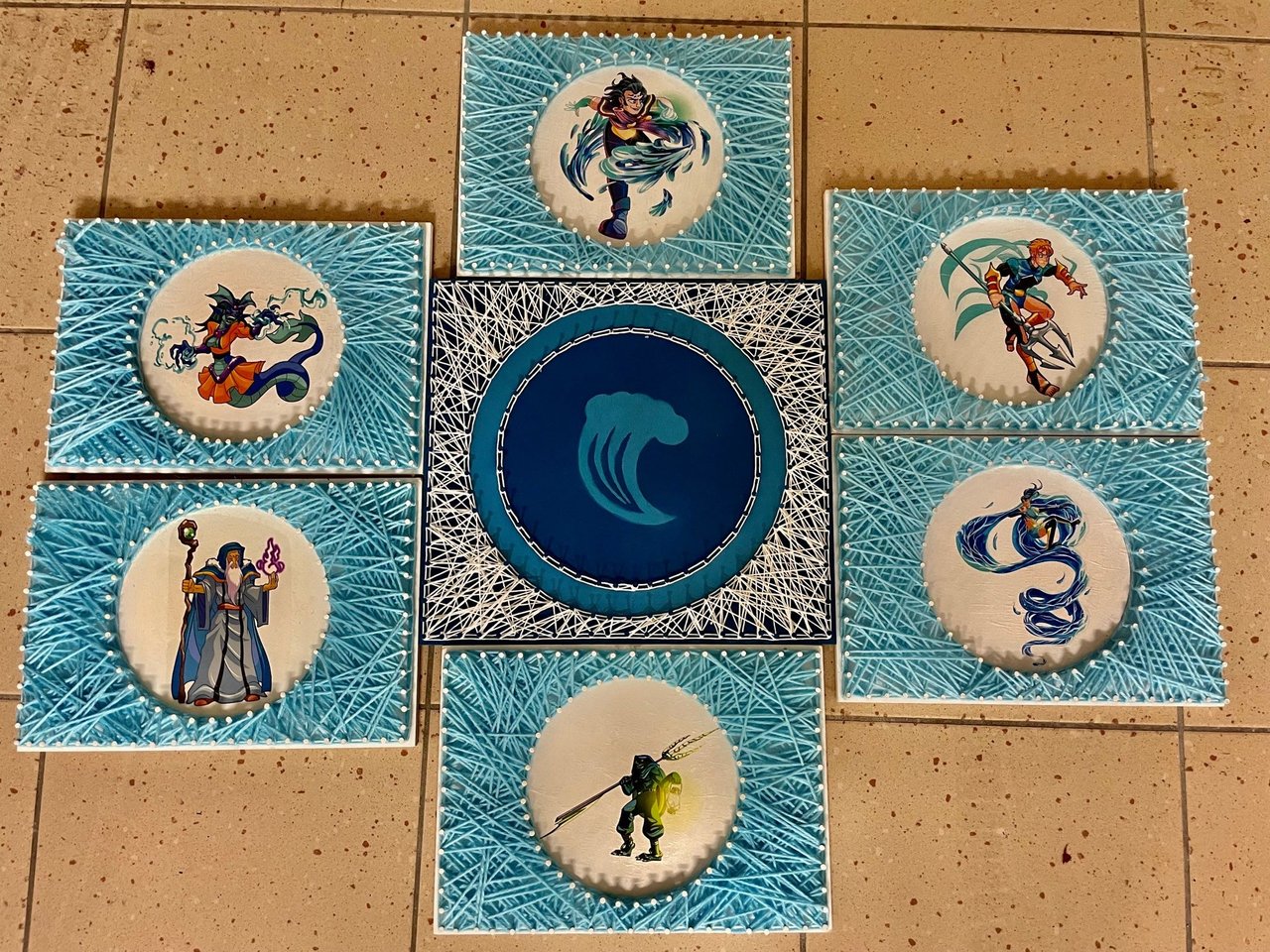 The photos are copyright shots and images from the Splinterlands game or Splinterlands source unless otherwise indicated.

---
---
👉ITA VERSION👈

---
Ciao amici!!, eccoci giunti al quarto capitolo dei sei dedicati ai Summoner dell'elemento FIRE di @splinterlands!.
Siamo ancora sull'isola THE BURNING LANDS la calda anzi caldissima isola di questo elemento la quale ha come colore principale il rosso colore più che ovvio dato che è prevelentemente una isola infuocata!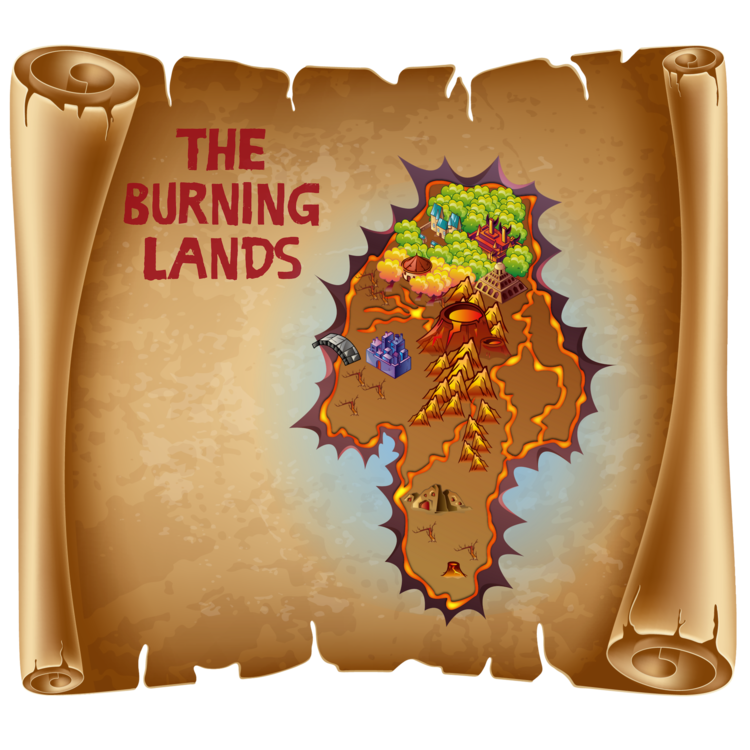 Dopo aver conosciuto MALRIC INFERNO,PYRE e QID YUFF un nuovo amico ci aspetta! forse il più simpatico da vedere fra i vari Summoner dell'elemento FIRE.
Si sa poco anzi nulla di questo piccolo mostro anche se alcuni mormorano sia scappato dall'isola dei Draghi a causa delle sue sembianze che vagamente li ricordano, mentre altri credono che sia scappato dall'isola dell'elemento WATER perchè assomiglia vagamente a una rana :-).
Oggi vi presento...
TALIA FIRESTORM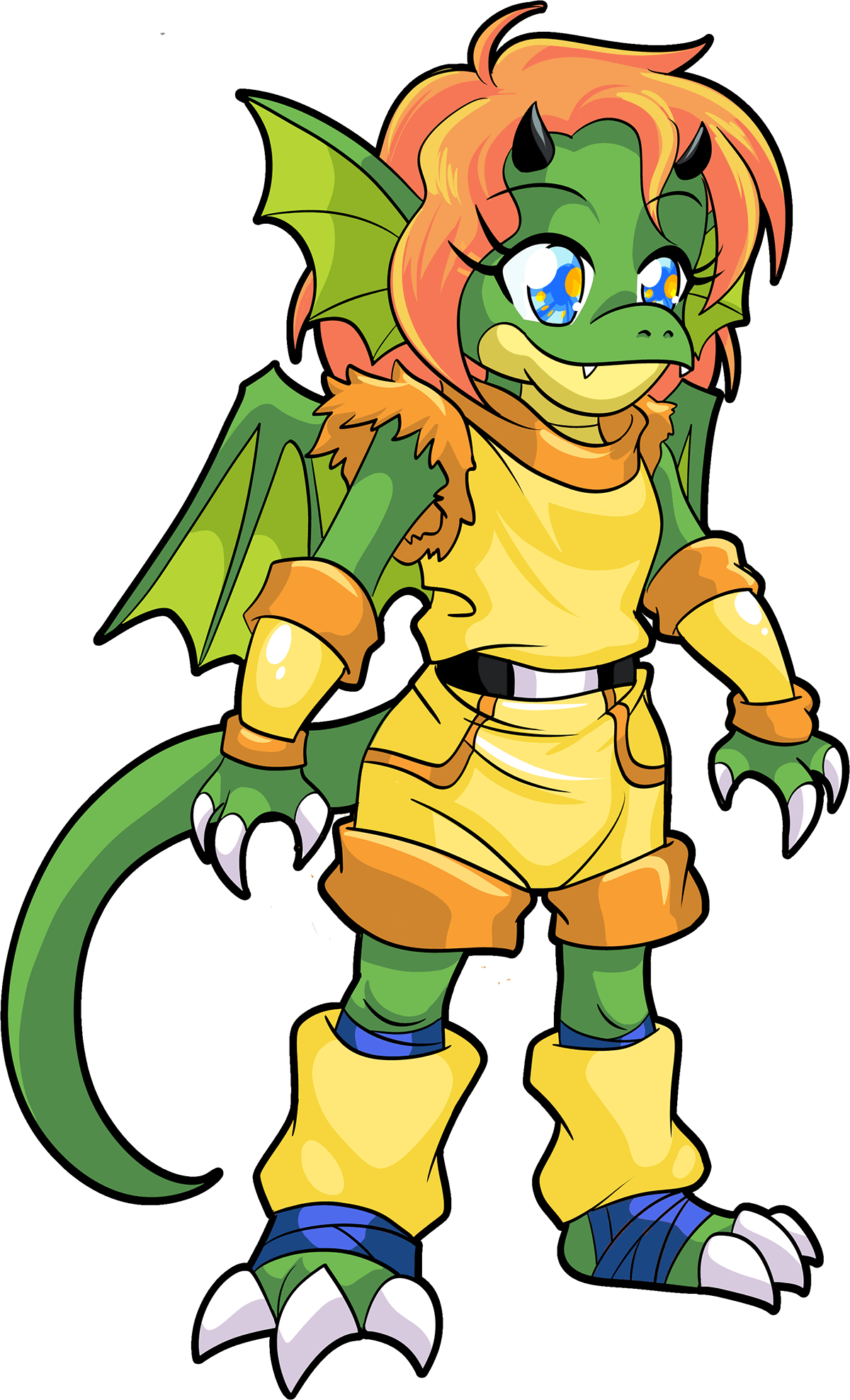 Mostro EPIC dal costo in MANA molto basso di due, non possiede abilità e forse per questo il suo costo in Mana è cosi basso.
Potenziabile fino a livello sei e come gli altri potenziandolo permette l'uso di mostri sempre più potentiun piccolo rana-drago che in battaglie con scarsità di mana potrebbe risultare fondamentale!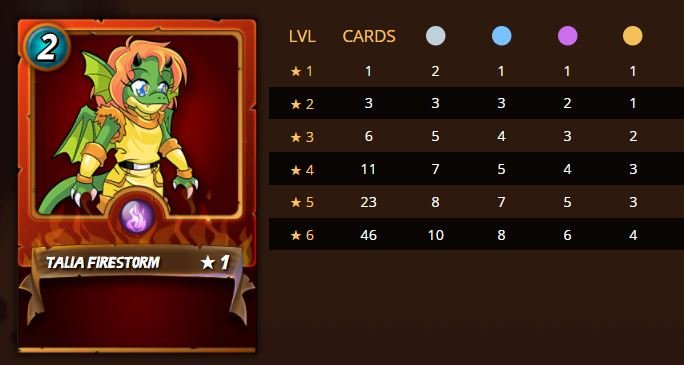 Nonostante non abbia poteri lo troviamo sul mercano a un costo minimo di 67 dollari a livello uno fino a un costo pazzesco di oltre 2000 dollari alla massima potenza.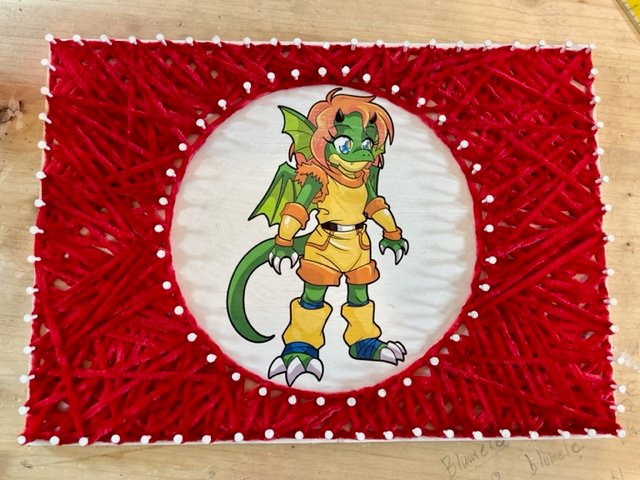 Il video integrale dura due ore quasi, è stato portato a poco più di 9 minuti velocizzando alcune parti a x2 fino ad un massimo di x20, questo è il quarto dei sei Summoner dell'elemento FIRE realizzato
Le immagini sono prese dal gioco Splinterlands.
Registrato e montato da blumela con Iphone 12, applicazioni utilizzate: Perfect Video.
Per questo SUMMONER ho utilizzato la musica campione gratuita dell'applicazione Perfect Video priva di copyright.
MATERIALE UTILIZZATO:
Tavola di legno 29 cm x 21 cm
Chiodi
Spago rosso
Vernice Bianca
Colla
Vernice protettiva lucida
Immagine stampata su carta 30 grammi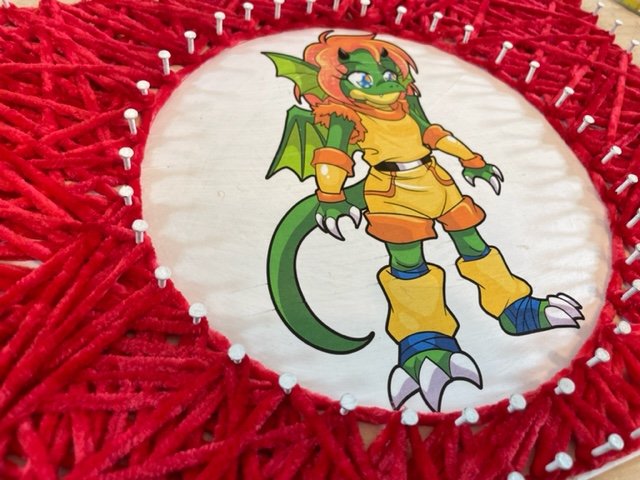 Se ancora non hai provato questo gioco il mio consiglio è quello di farlo questo è il mio link refferal puoi utilizzare il link se ti fa piacere oppure no ma il punto è sempre quello gioco da provare! :-)
https://splinterlands.com?ref=blumela
Se non vi fa piacere utilizzarlo ;) qui sotto!.
Buon divertimento e ci vediamo in Battaglia!!

SUMMONER ELEMENTO FIRE REALIZZATI: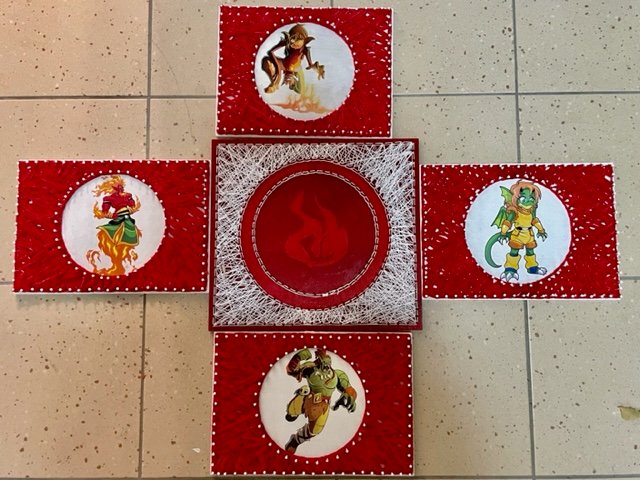 ---
SE TI SEI PERSO I SUMMONER DELL'ELEMENTO WATER LI TROVI QUI!
ALRIC STORMBRINGER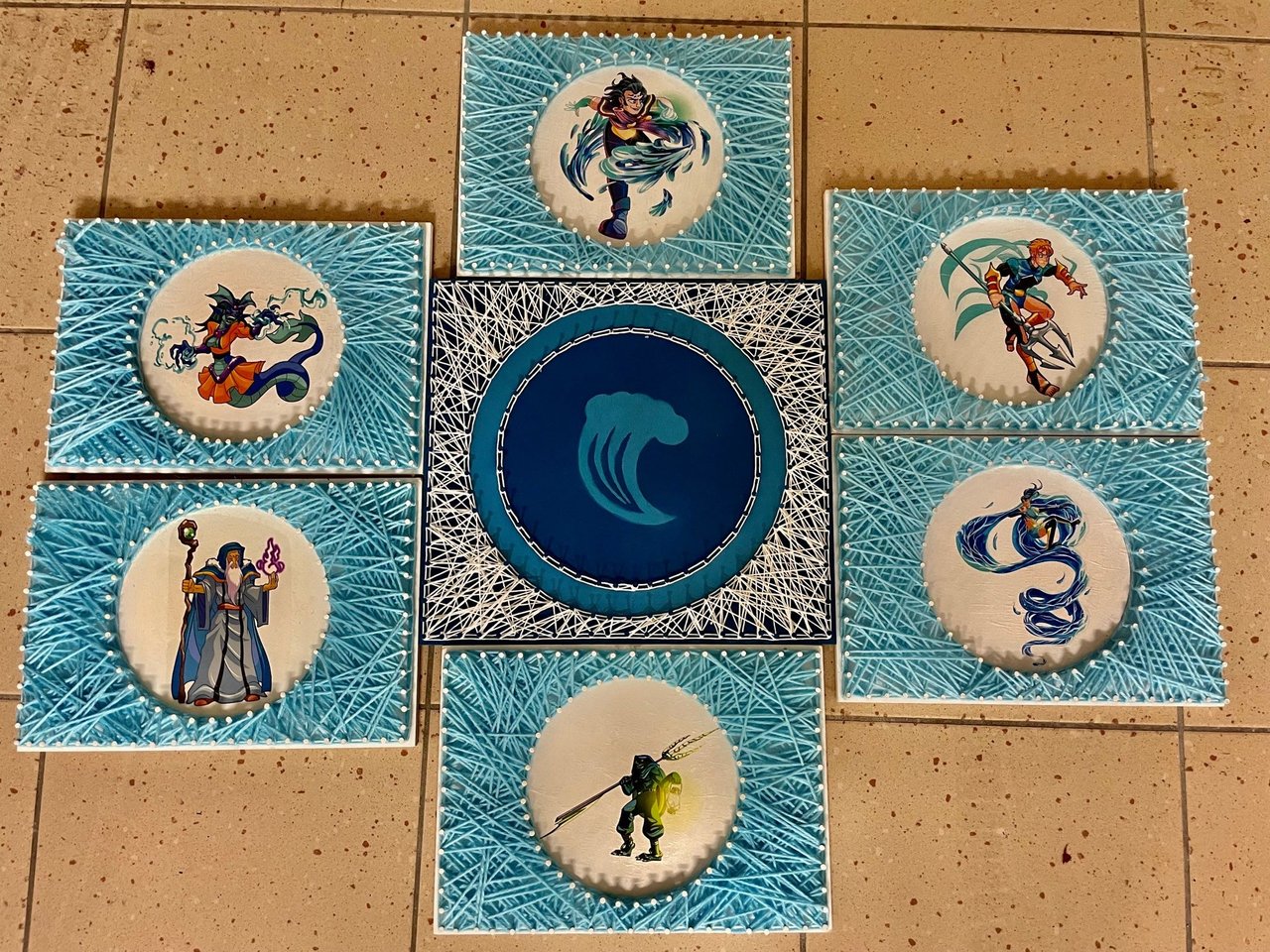 Le foto sono scatti dell'autore e immagini del gioco Splinterlands o di fonte Splinterlands, salvo dove diversamente indicato.

---
▶️ 3Speak