---
👉ENG VERSION👈

---
Hello friends, slowly we are halfway through our path dedicated to the Summoners of the element FIRE The hot and dangerous monsters that live on the island of fire exactly THE BURNING LANDS.
We have reached the third chapter of the six dedicated to these monsters who live in the magical world of @splinterlands.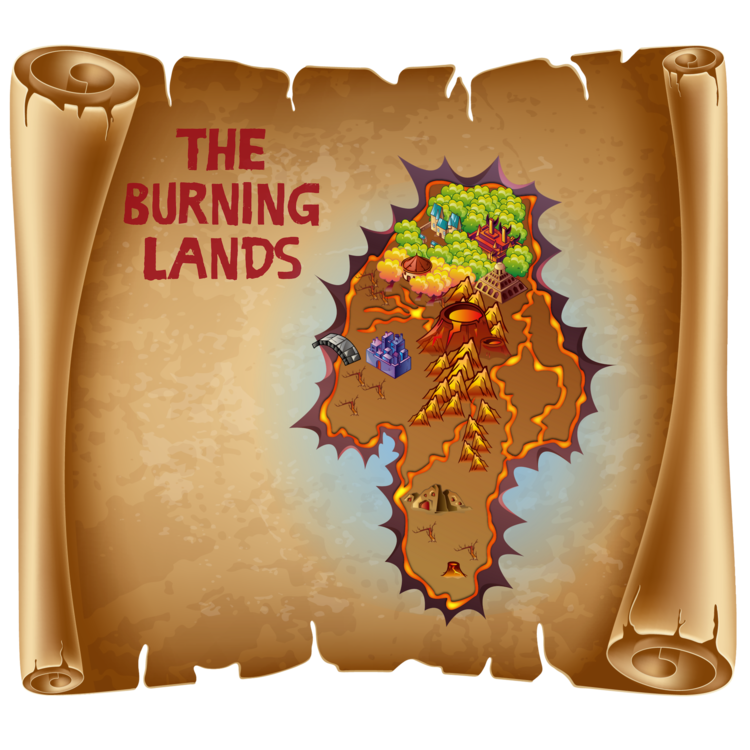 We met MALRIC INFERNO and PYRE in the first two episodes and today we venture into the ARDENT LANDS to meet one of the wildest TROLLS on the island.
So savage that he doesn't know the common language of Splinterlands but despite this he remains one of the most powerful monsters, his summoning ability is unmatched by MOUNT MOX.
Today I present to you...
QID YUFF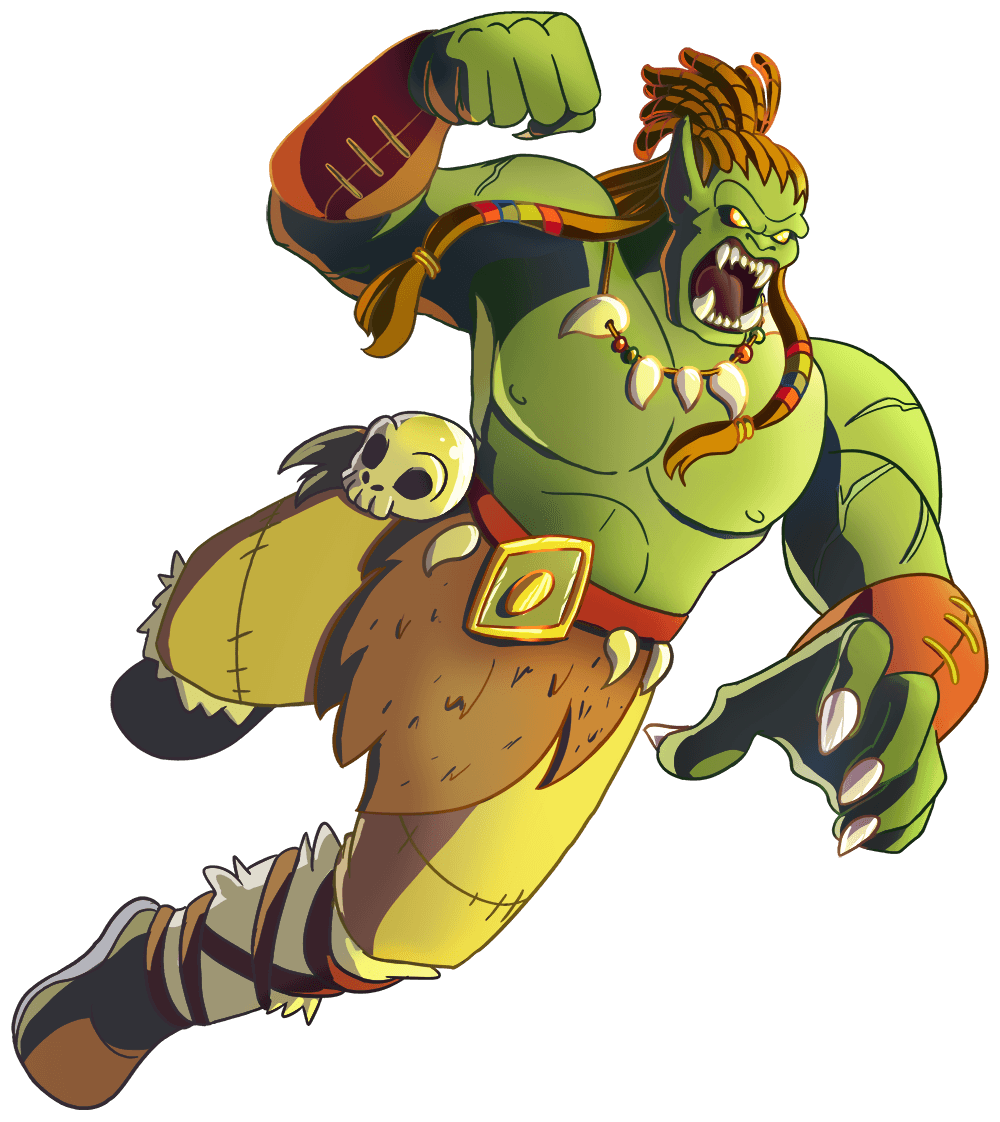 Not even the most modern wizards know the spells of this scary Troll, every time he puts his magic into action he transforms into a whirlwind of runes summoning monsters of all kinds, even the smallest monster is capable of unleashing deadly attacks and our QUID YUFF starts watching, pleased with the chaos he unleashes with his magic.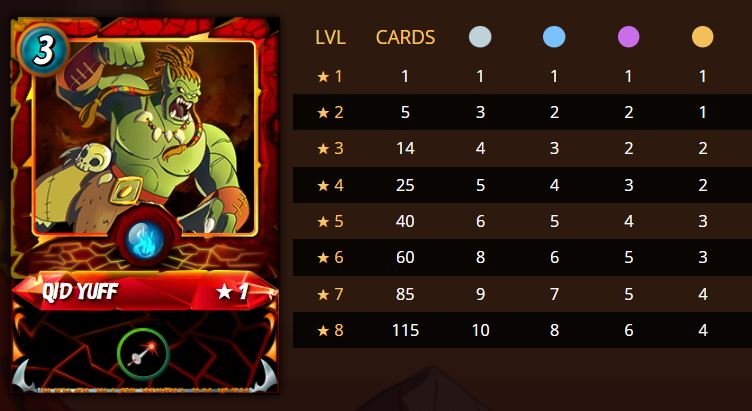 It is a RARE card with a MANA cost of three, upgradeable up to level eight allowing allied monsters to be deployed at ever-higher levels.
When this Troll enters the battlefield, it grants friendly cards the power of PIERCING ability that allows excess damage on armour to take life and not be lost.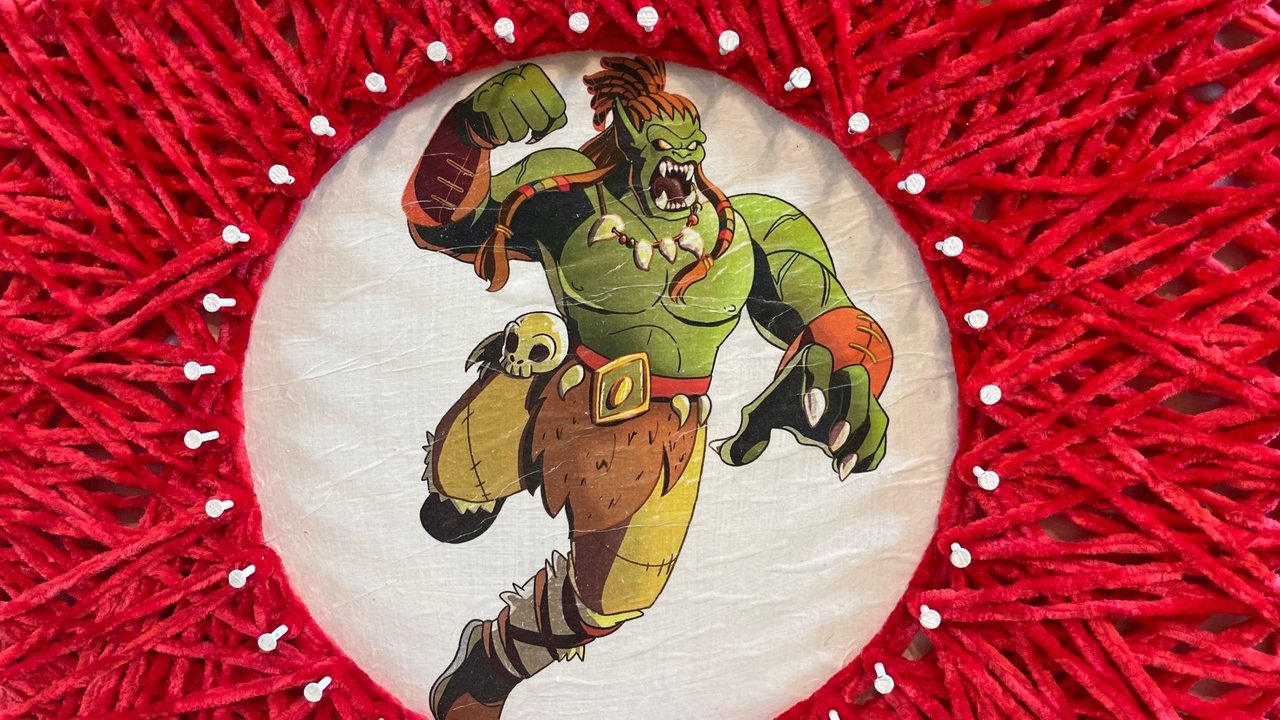 The full video lasts about three hours has been brought to just over 9 minutes by speeding up some parts to x2 up to a maximum of x20, this is the third of the six Summoners of the FIRE element created
The images are taken from the Splinterlands game.
Recorded and edited by blumela with iPhone 12, applications used: Perfect Video.
For this SUMMONER I used the free sample music from the copyright-free Perfect Video application.
USED MATERIAL:
Wooden board 29cm x 21cm
Nails
Red string
White paint
Glue
Glossy protective paint
Image printed on 30-gram paper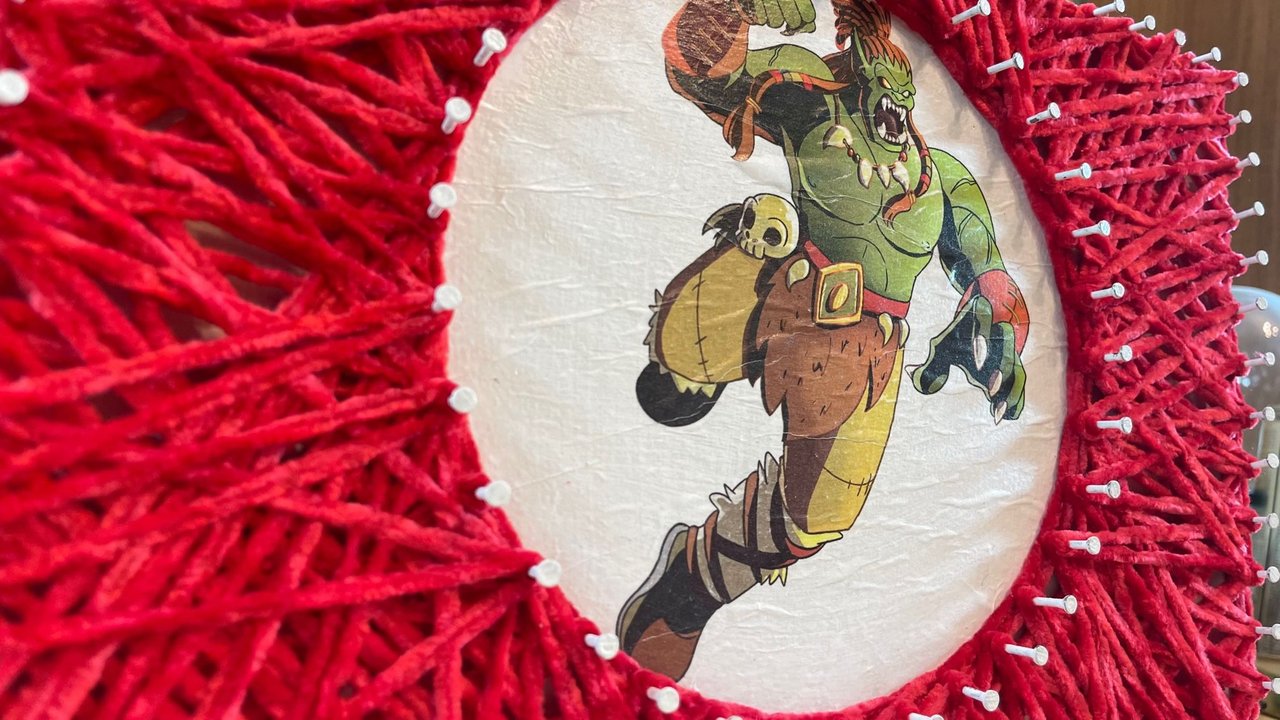 If you haven't tried this game yet my advice is to do it this is my link referral you can use the link if you like it or not but the point is always the one game to try! :-)
https://splinterlands.com?ref=blumela
If you don't like using it;) below !.
Have fun and see you in Battle !!

FIRE ELEMENT SUMMONER MADE: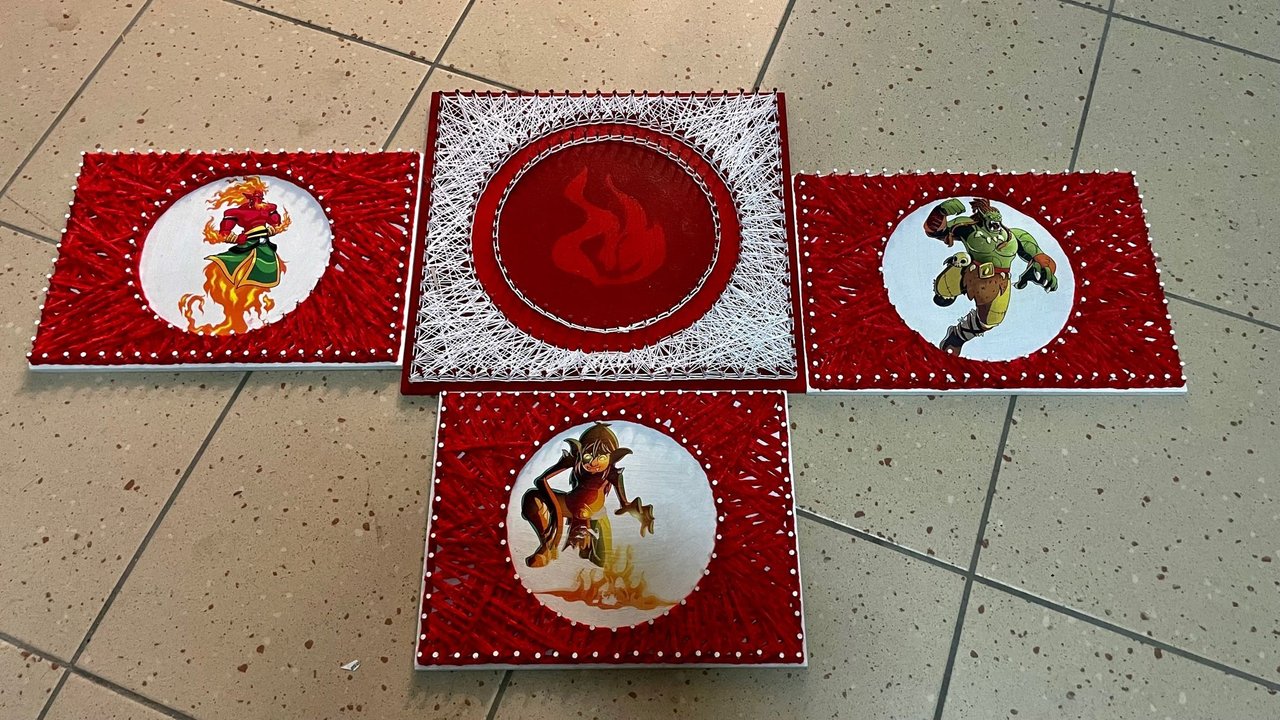 ---
IF YOU LOST THE SUMMONERS OF THE WATER ELEMENT, FIND THEM HERE!
ALRIC STORMBRINGER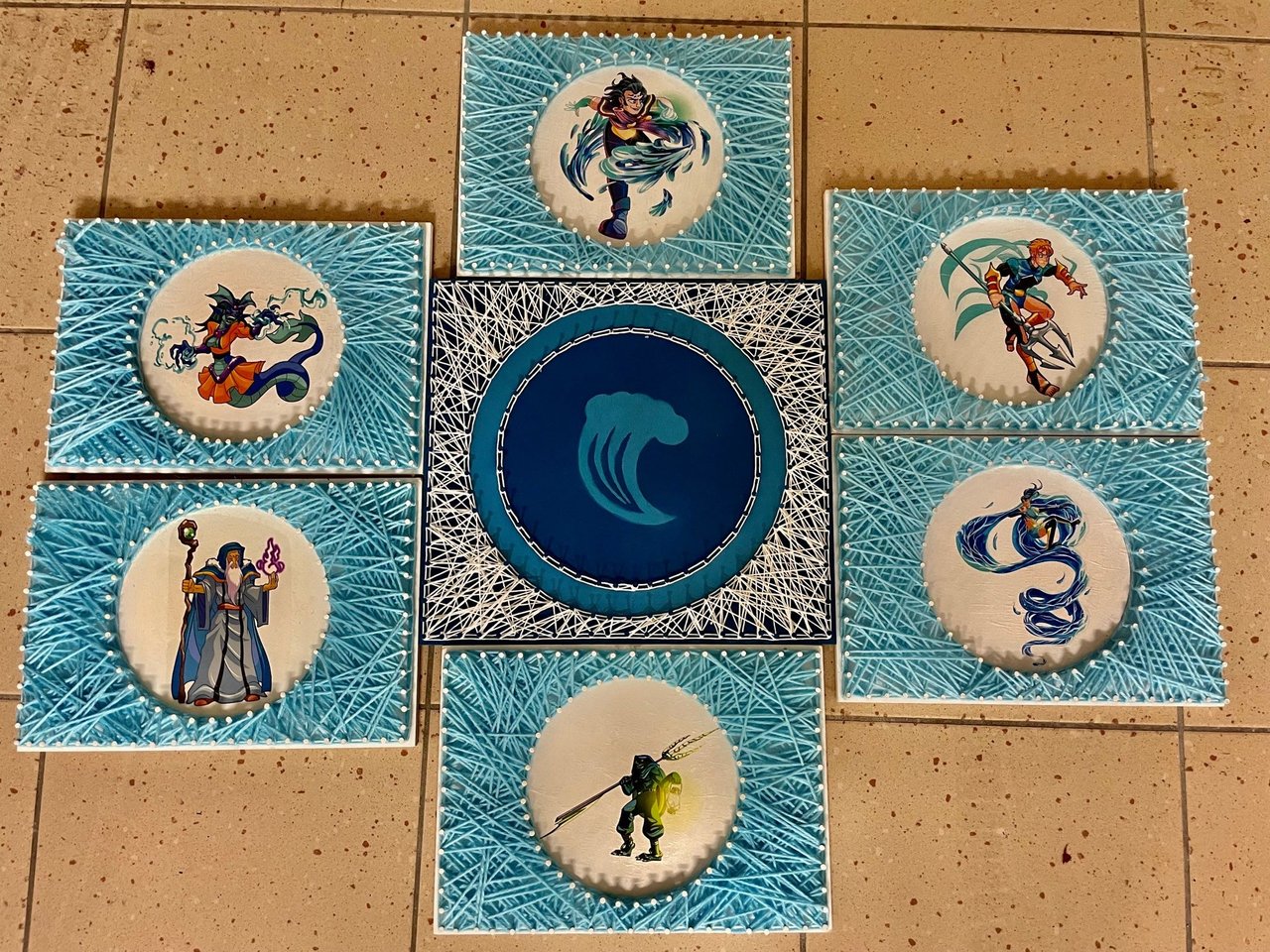 The photos are copyright shots and images from the Splinterlands game or Splinterlands source unless otherwise indicated.

---
👉ITA VERSION👈

---
Ciao amici, piano piano siamo a metà del nostro percorso dedicato ai Summoner dell'elemnto FIRE I caldi e pericolosi mostri che vivono nell'isola del fuoco esattamente THE BURNING LANDS.
Siamo giunti al terzo capitolo dei sei dedicati a questi mostri che vivono nel magico mondo di @splinterlands.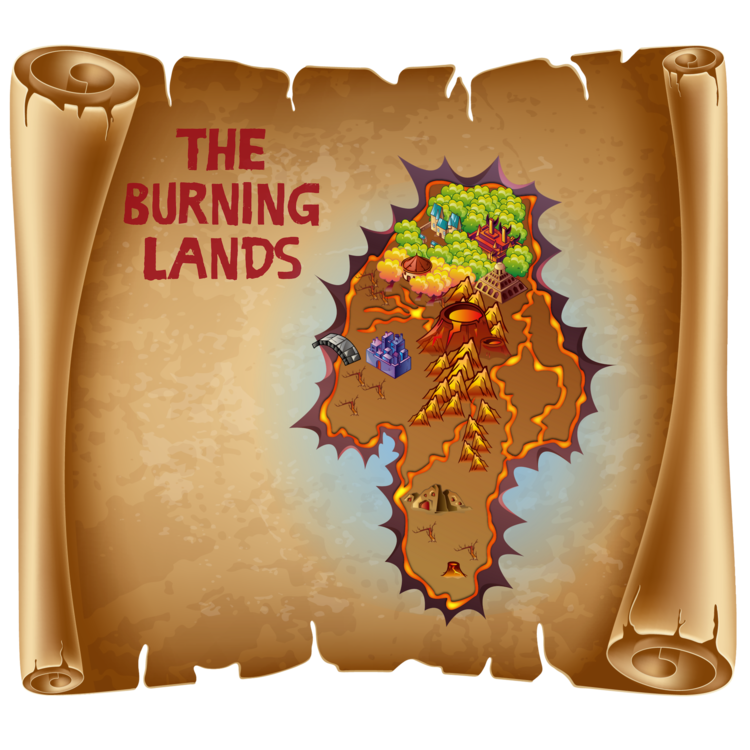 Abbiamo conosciuto MALRIC INFERNO e PYRE nei primi due episodi e oggi ci avventuriamo nelle TERRE ARDENTI per conoscere uno dei TROLL più selvaggi dell'isola.
Talmente selvaggio che non conosce la lingua comune di Splinterlands ma nonostante questo rimane uno dei mostri più potenti, la sua capacità di evocazione non ha eguali a MOUNT MOX.
Oggi vi present...
QID YUFF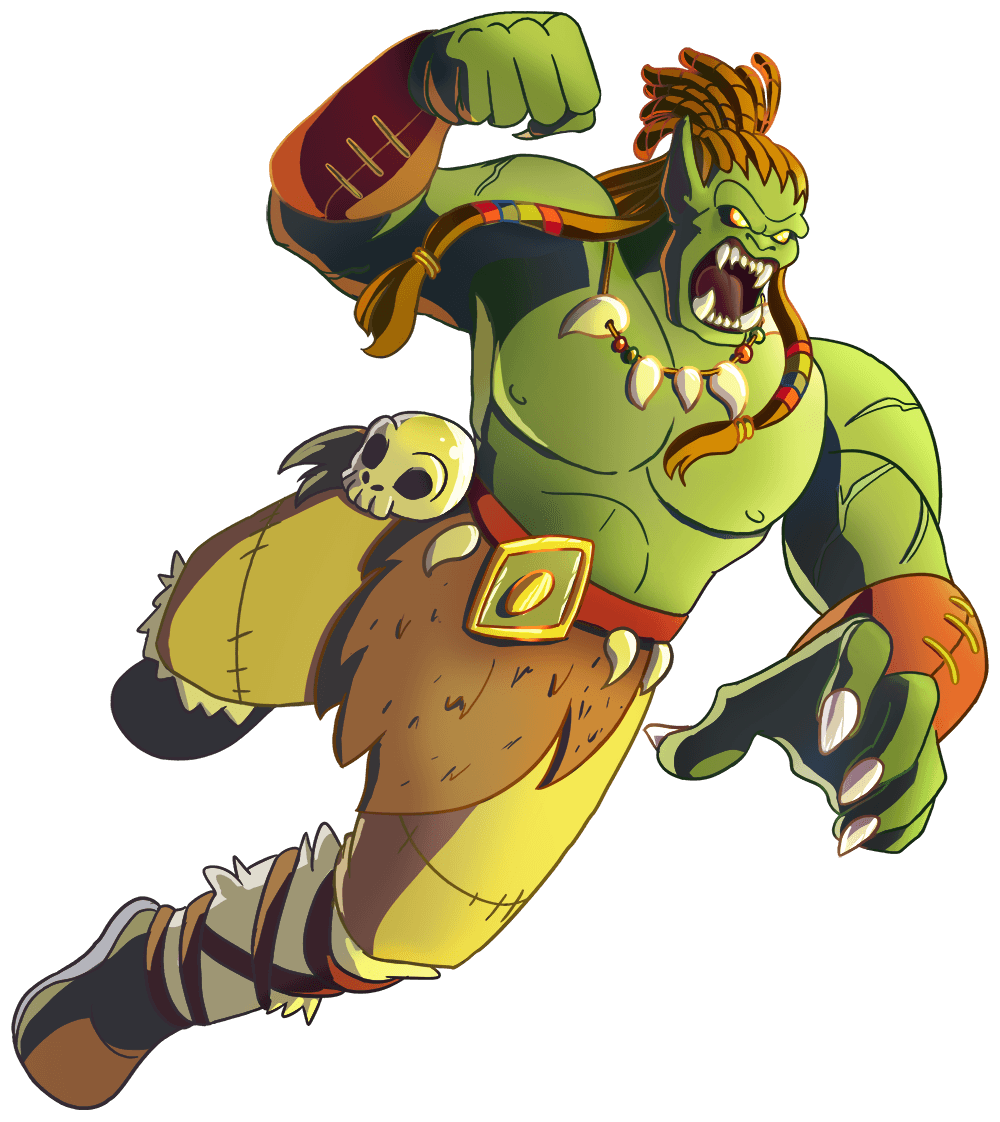 Nemmeno i maghi più moderni conoscono le magie di questo spaventoso Troll, ogni volta che mette in atto la sua magia si trasforma in un vortice di rune evocando mostri di ogni genere, anche il mostro più piccolo è capace di sferrare attacchi micidiali e il nostro QUID YUFF si mette a guardare compiaciuto del caos che sprigiona con la sua magia.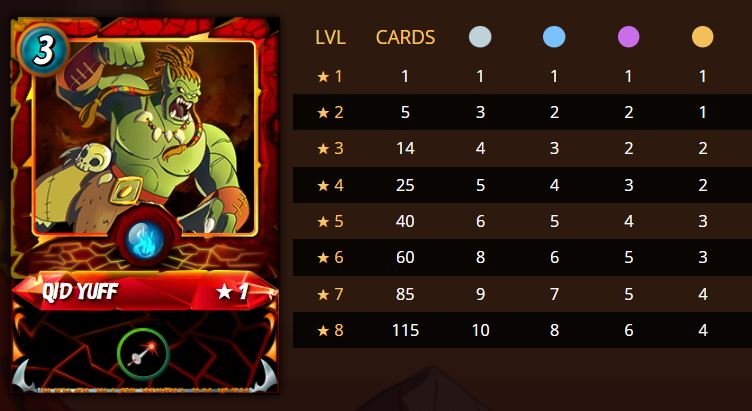 E' una carta RARE dal costo in MANA di tre, potenziabile fino a livello otto permettendo a mostri alleati di essere schierati a livelli sempre più alti.
Quando scende in campo questo Troll dona alle carte amiche l'abilità PIERCING potere che consente al danno in eccesso sulle armature di togliere vita e non andare perso.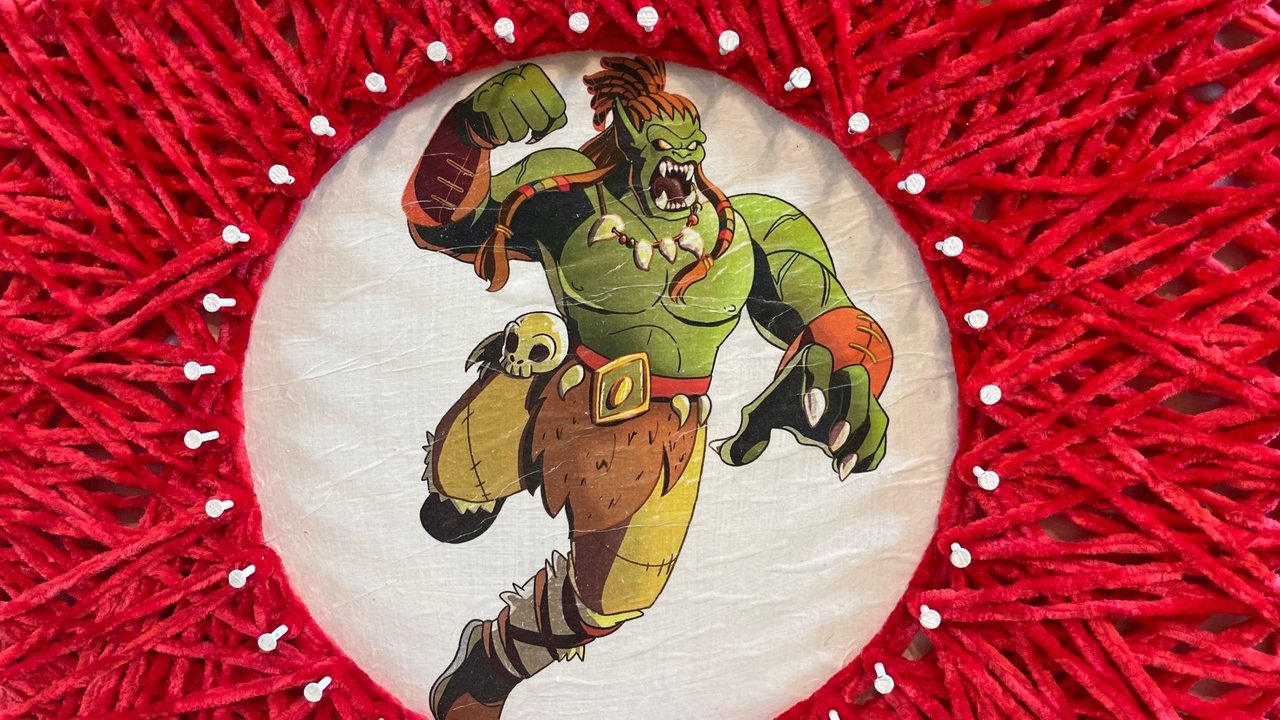 Il video integrale dura tre ore circa è stato portato a poco più di 9 minuti velocizzando alcune parti a x2 fino ad un massimo di x20, questo è il terzo dei sei Summoner dell'elemento FIRE realizzato
Le immagini sono prese dal gioco Splinterlands.
Registrato e montato da blumela con Iphone 12, applicazioni utilizzate: Perfect Video.
Per questo SUMMONER ho utilizzato la musica campione gratuita dell'applicazione Perfect Video priva di copyright.
MATERIALE UTILIZZATO:
Tavola di legno 29 cm x 21 cm
Chiodi
Spago rosso
Vernice Bianca
Colla
Vernice protettiva lucida
Immagine stampata su carta 30 grammi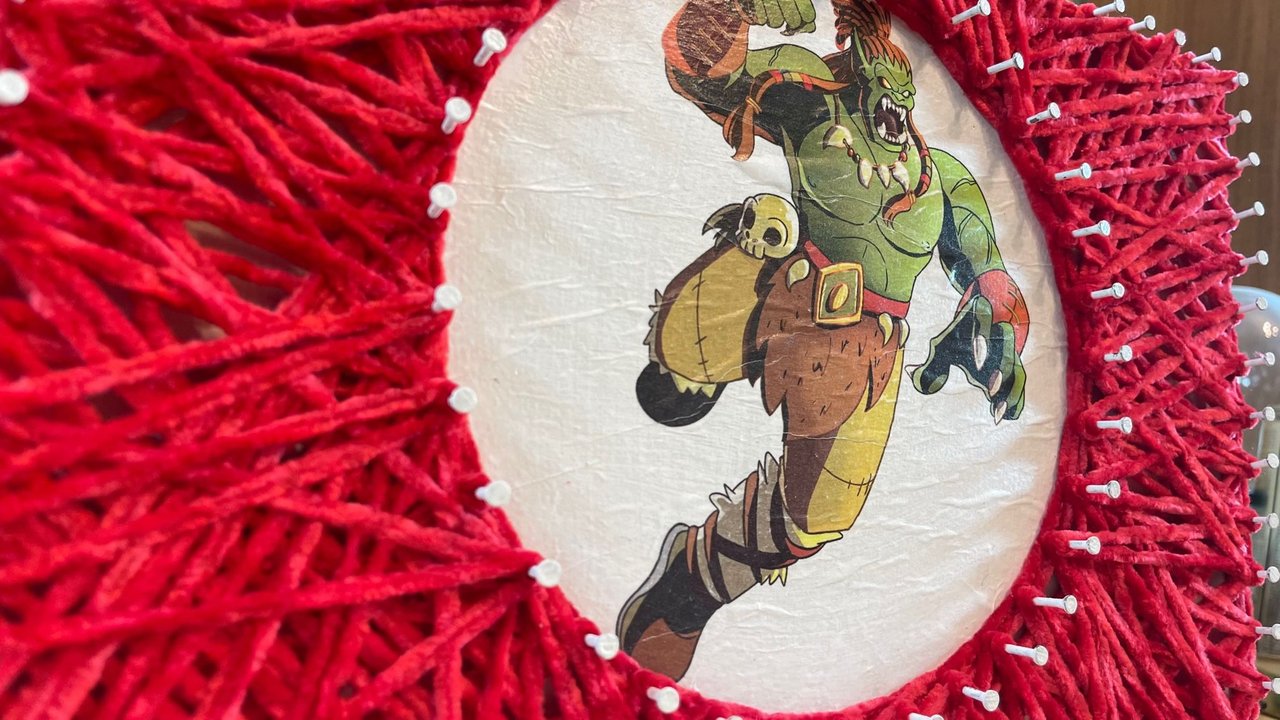 Se ancora non hai provato questo gioco il mio consiglio è quello di farlo questo è il mio link refferal puoi utilizzare il link se ti fa piacere oppure no ma il punto è sempre quello gioco da provare! :-)
https://splinterlands.com?ref=blumela
Se non vi fa piacere utilizzarlo ;) qui sotto!.
Buon divertimento e ci vediamo in Battaglia!!

SUMMONER ELEMENTO FIRE REALIZZATI: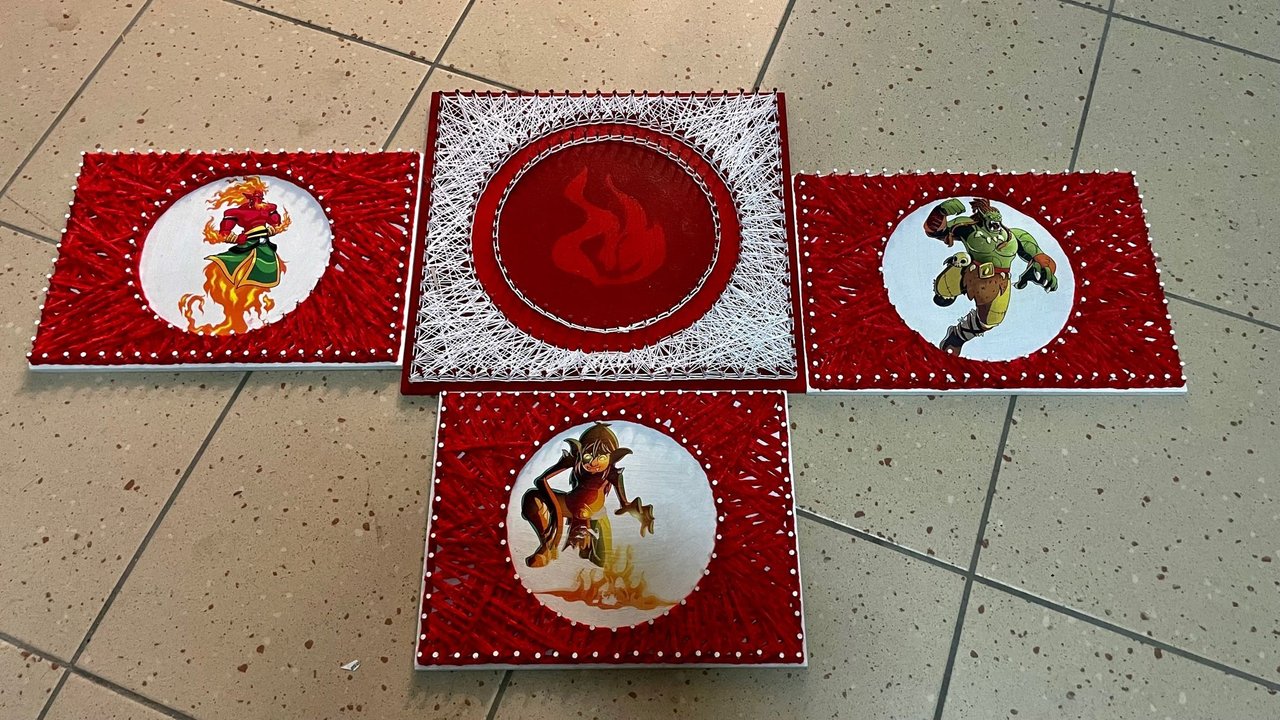 ---
SE TI SEI PERSO I SUMMONER DELL'ELEMENTO WATER LI TROVI QUI!
ALRIC STORMBRINGER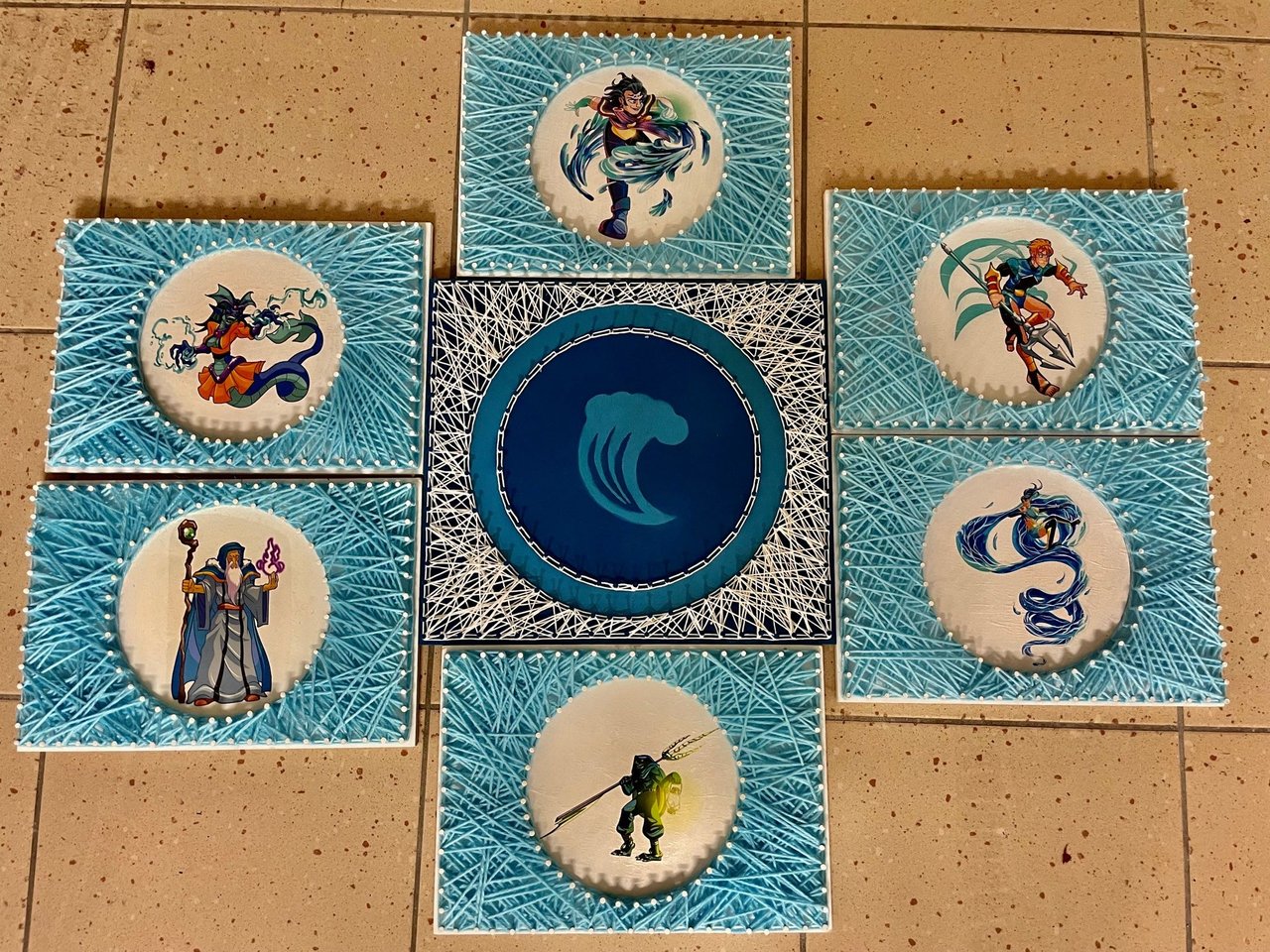 Le foto sono scatti dell'autore e immagini del gioco Splinterlands o di fonte Splinterlands, salvo dove diversamente indicato.

---
▶️ 3Speak