---
👉ENG VERSION👈

---
Hi guys, here we are !! we are close to the conclusion of this series dedicated to @splinterlands more precisely to the Summoners of the FIRE element, here we are at the penultimate round, the fifth of the six!
We are still on the boiling or a rather incandescent island of fire THE BURNING LANDS and we are preparing to meet the fifth Summoner.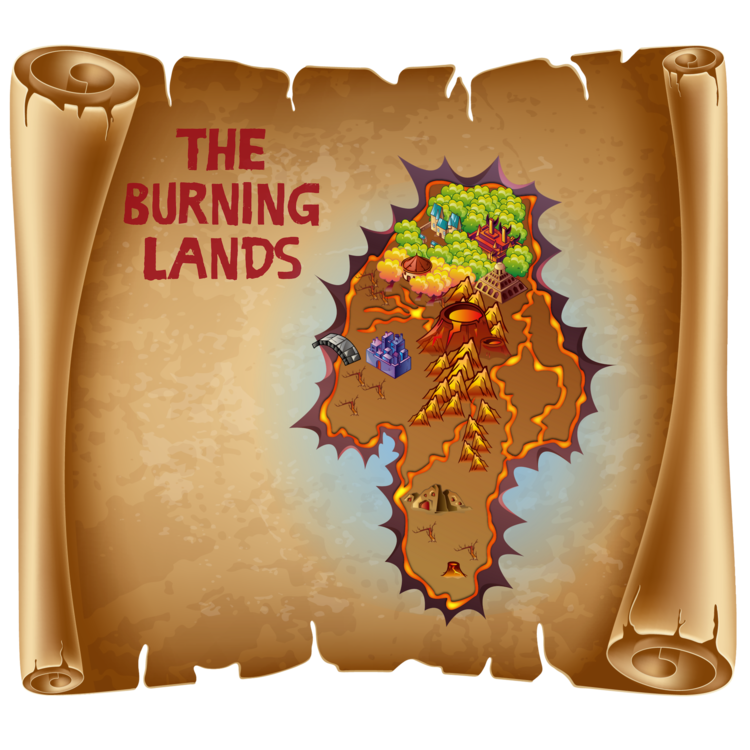 After meeting the first four Summoners who are more or less nice but certainly all very strong in their way, today is the turn of a genius! a true genius graduated from all the universities on the island of fire and a formidable summoner from EFREET.
Orphaned as a child because his parents were murdered for futile reasons. this Summoner became obsessed with inventing, it seems to be able to create the machine to bring the parents back to life.
He has invented many things but only for the good of the people, the Torch looks at him with a little contempt for his benevolence but never hinders him because he is one of the strongest summoners of the whole island!
Are you curious? ... his name is ...
PLADO EMBERSTORM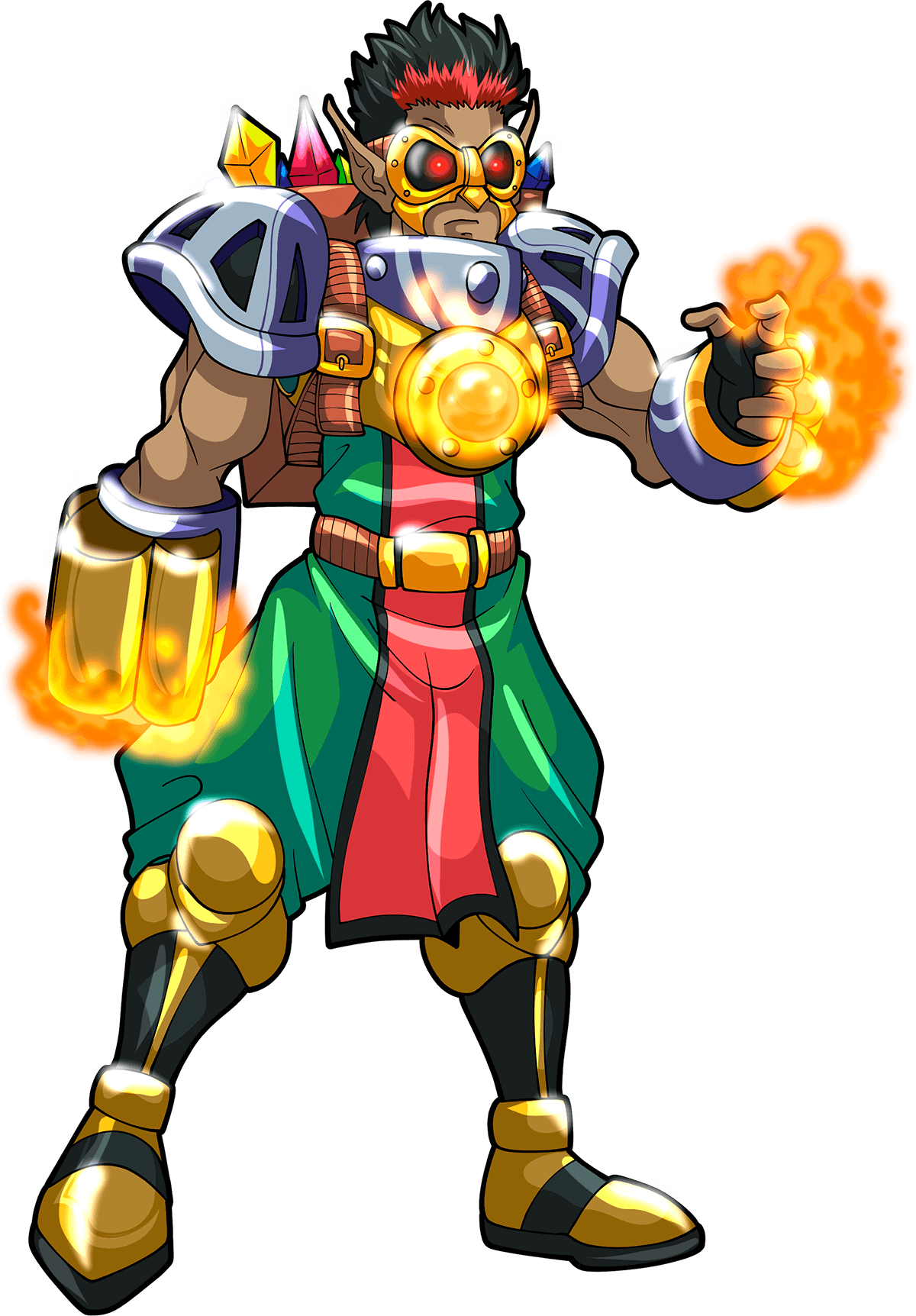 FIRE element legendary monster with a MANA cost of five.
It has three abilities that make this card formidable, can increase the RANGED attack of friendly cards, and can also increase the speed and life of allied cards by one.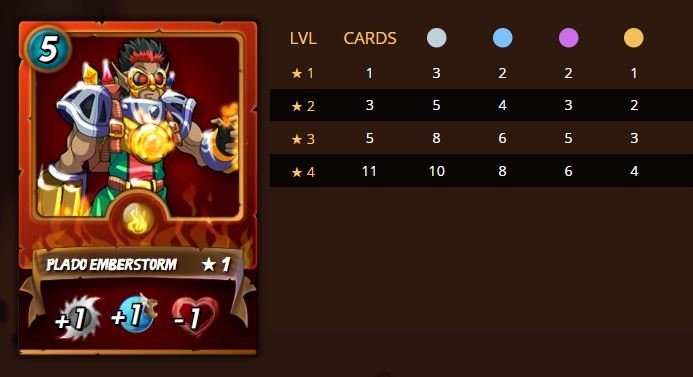 This legendary card is highly valued in the Splinterlands market starting at nearly $ 900 at level one to over $ 5,000 at level four.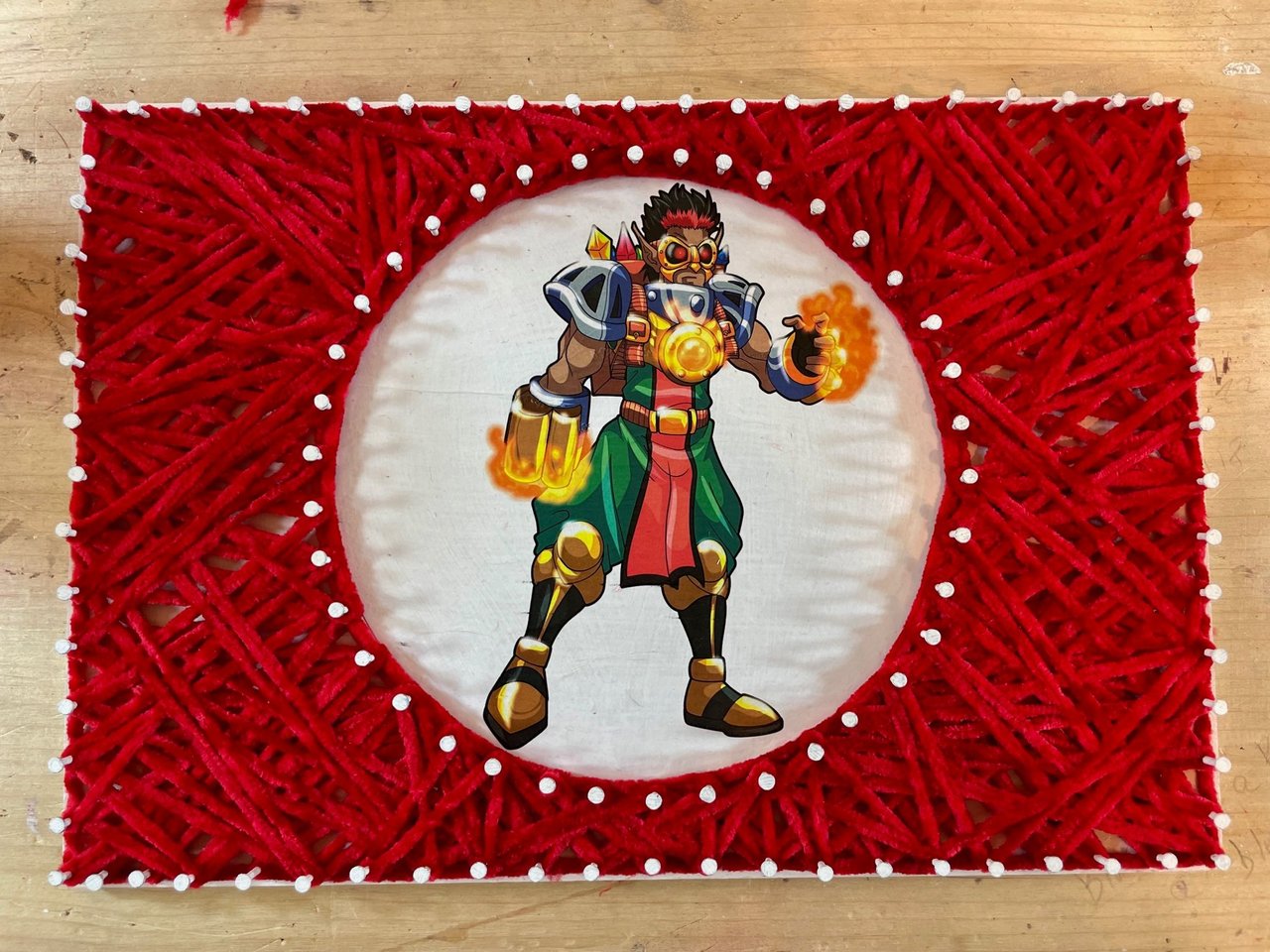 In the video, all the steps were taken to complete this picture.
The full video lasts almost two hours, it has been brought to just over 9 minutes by speeding up some parts to x2 up to a maximum of x20, this is the fourth of the six Summoners of the FIRE element created
The images are taken from the Splinterlands game.
Recorded and edited by blumela with iPhone 12, applications used: Perfect Video.
For this SUMMONER I used the free sample music from the copyright-free Perfect Video application.
USED MATERIAL:
Wooden board 29cm x 21cm
Nails
Red string
White paint
Glue
Glossy protective paint
Image printed on 30-gram paper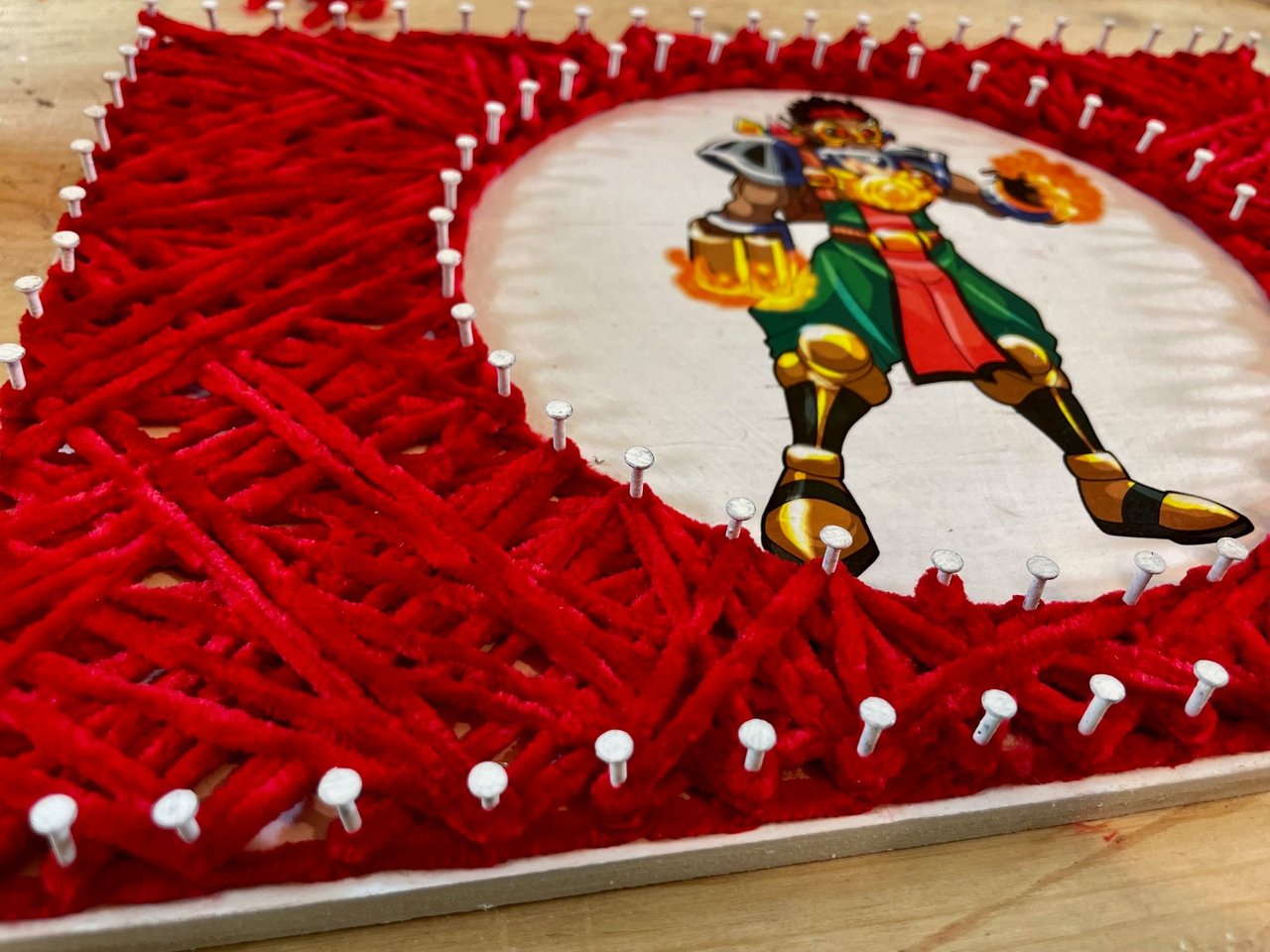 FIRE ELEMENT SUMMONER MADE: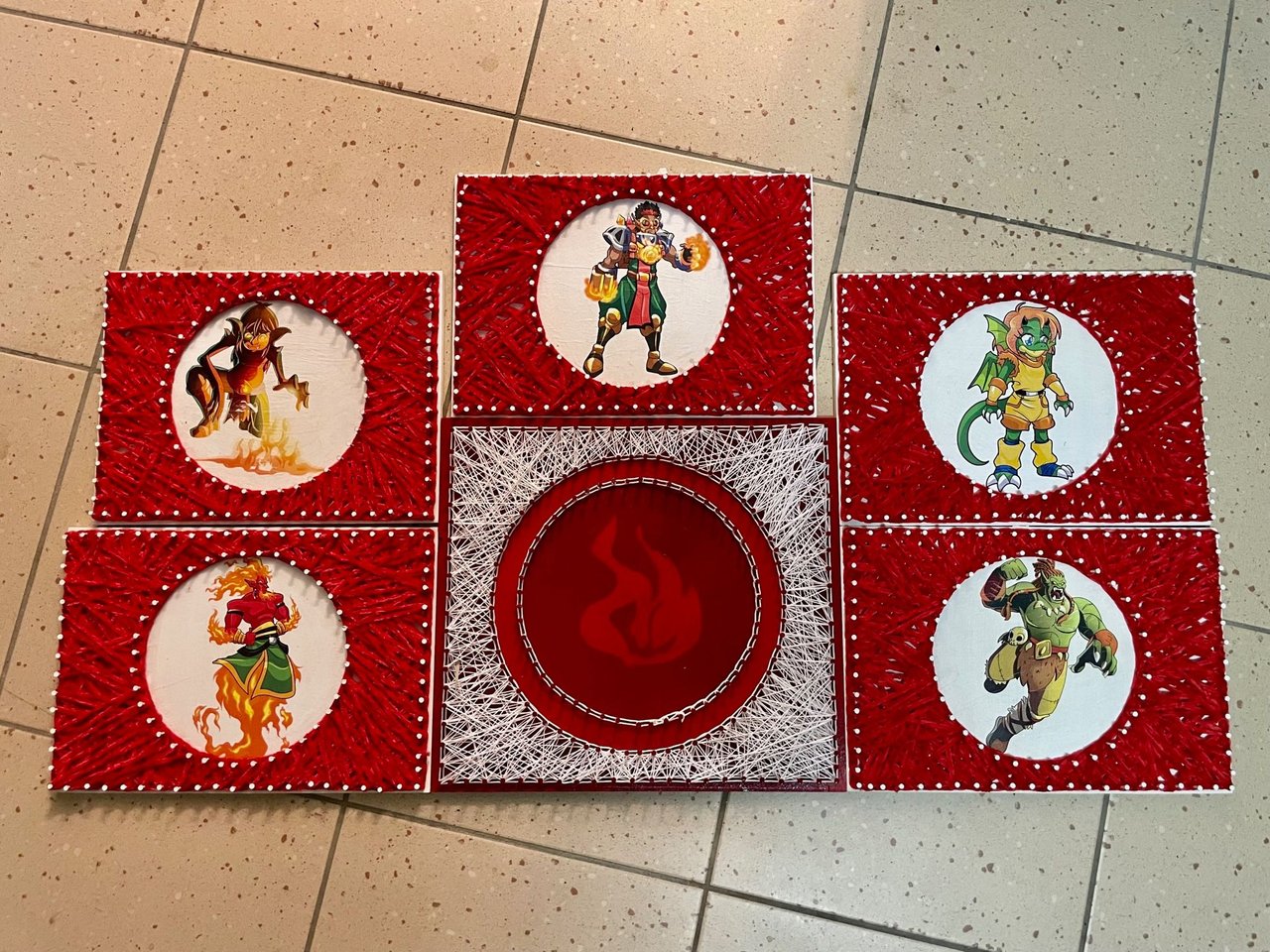 ---
IF YOU LOST THE SUMMONERS OF THE WATER ELEMENT, FIND THEM HERE!
ALRIC STORMBRINGER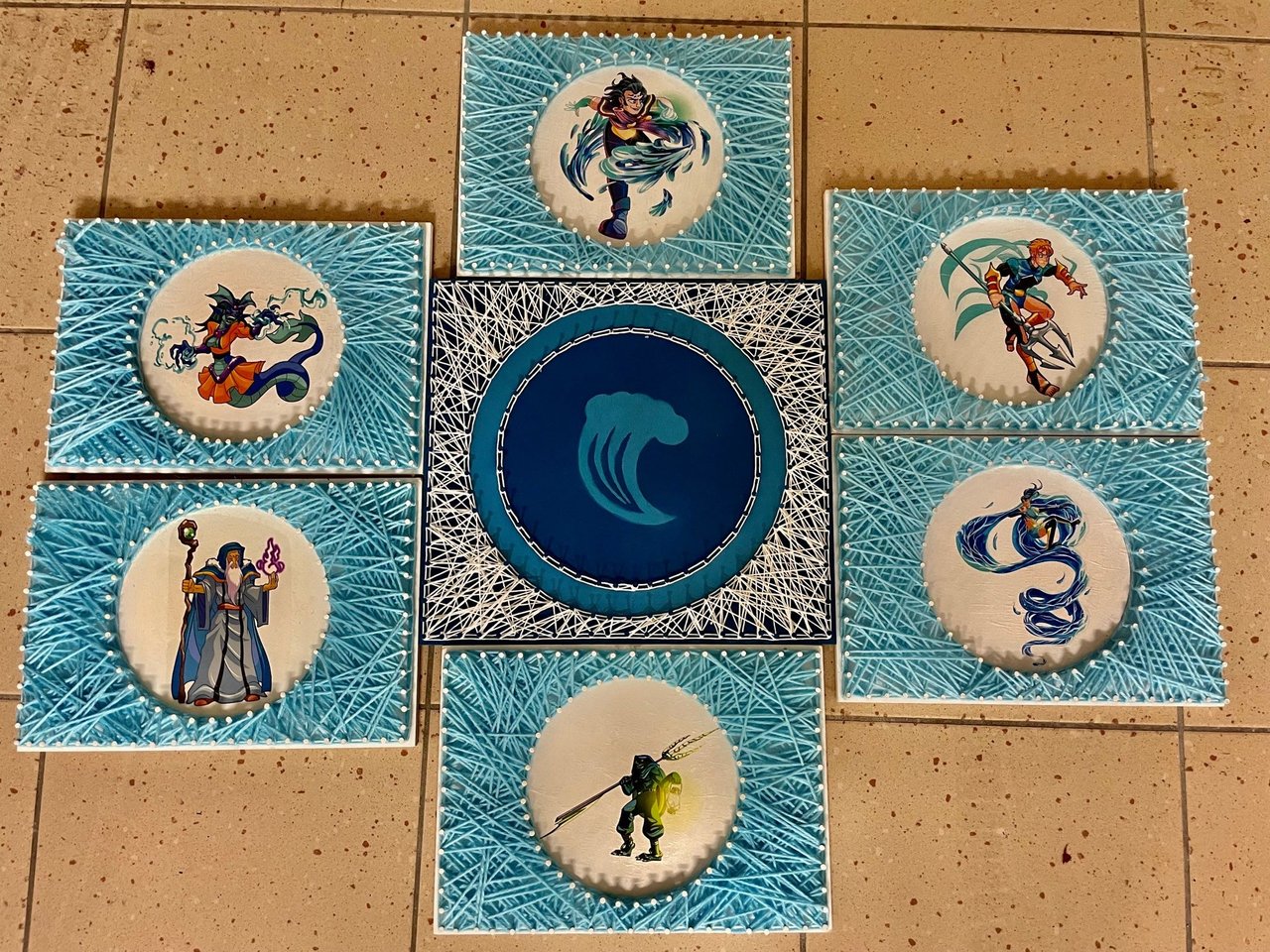 If you haven't tried this game yet my advice is to do it this is my link referral you can use the link if you like it or not but the point is always the one game to try! :-)
https://splinterlands.com?ref=blumela
If you don't like using it;) below !.
Have fun and see you in Battle !!

The photos are copyright shots and images from the Splinterlands game or Splinterlands source unless otherwise indicated.

---
---
👉ITA VERSION👈

---
Ciao ragazzi, ci siamo!! siamo vicini alla conclusione di questa serie dedicata a @splinterlands più precisamente ai Summoner dell'elemento FIRE, eccoci al penultimo appuntamento, il quinto dei sei!
Ci troviamo ancora sulla bollente anzi incandescente isola del fuoco THE BURNING LANDS e ci apprestiamo a conoscere il quinto Summoner.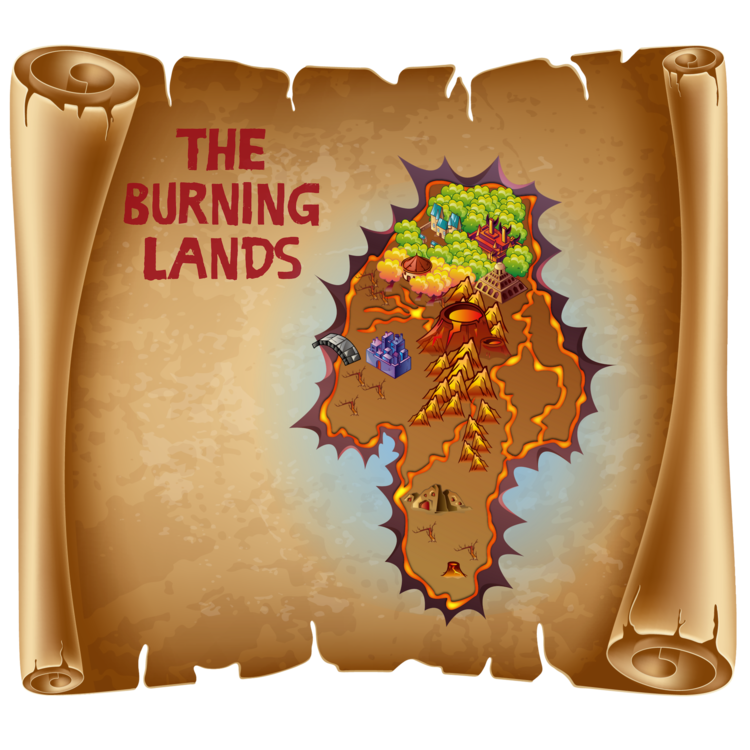 Dopo aver conosciuto i primi quattro Summoner più o meno simpatici ma sicuramente tutti fortissimi a modo loro oggi è il turno di un genio! un vero genio diplomato in tutte le università dell'isola del fuoco e evocatore formidabile proveniente da EFREET.
Rimasto orfano da piccolo perchè i genitori sono stati assassinati per futili motivi. questo Summoner diventò ossessionato dall'inventare, sembra per poter creare una macchina per riportare in vita i genitori.
Ha inventato numerose cose ma solo per il bene delle persone, la Torcia lo guarda con un pò di disprezzo per questa sua benevolenza ma non lo ostacola mai perchè è uno degli evocatori più forti di tutta l'isola!
Siete curiosi? ... il suo nome è...
PLADO EMBERSTORM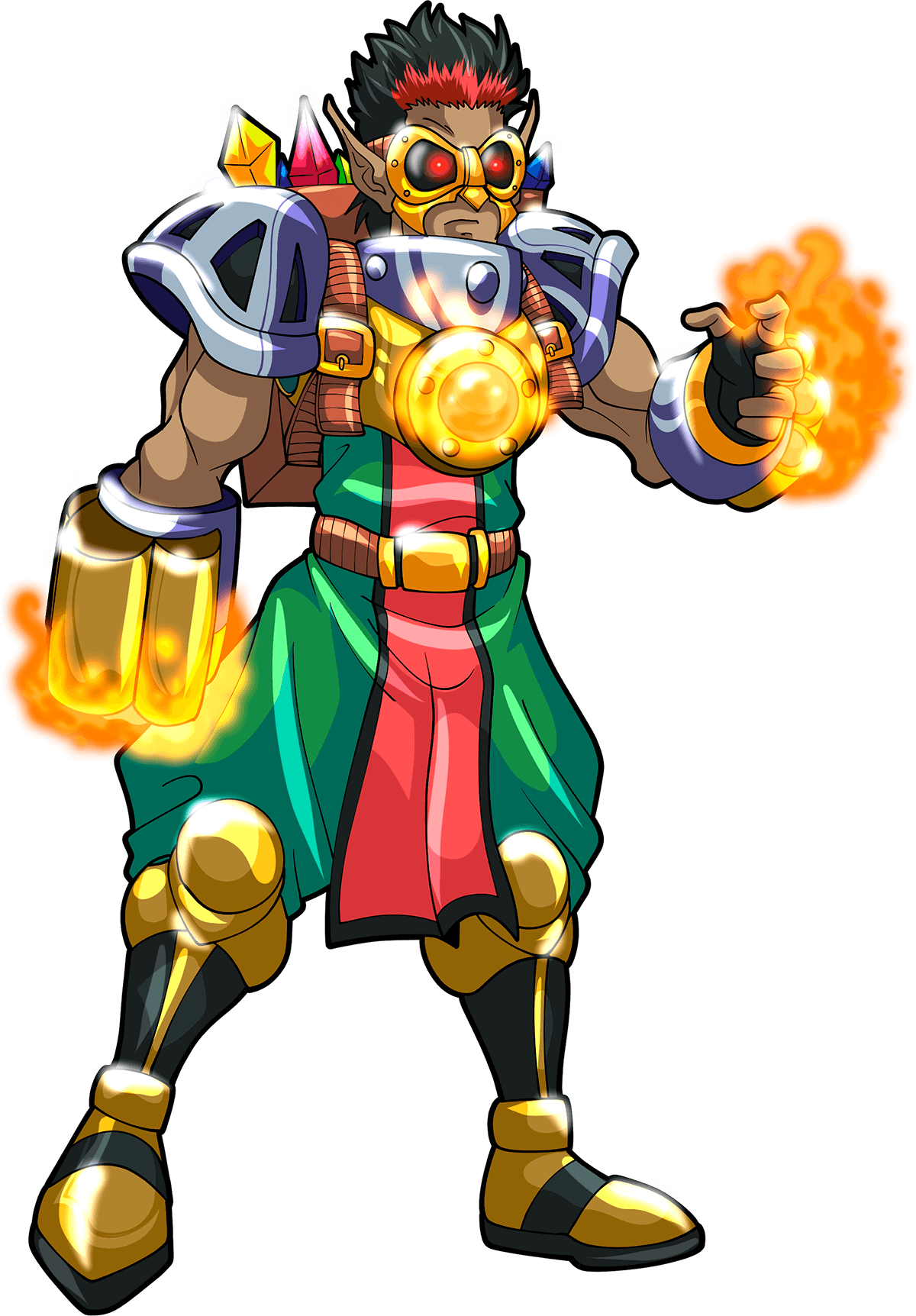 Mostro leggendario dell'elemento FIRE con un costo in MANA di cinque.
Possiede tre abilità che rendono questa carta formidabile, può aumentare di l'attacco RANGED delle carte amice e può aumentare di uno anche la velocità e la vita delle carte alleate.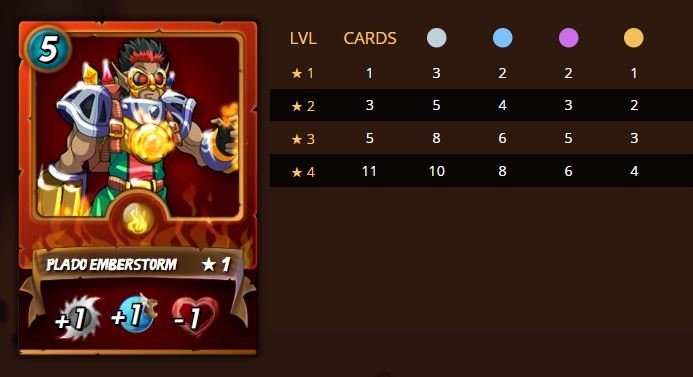 Questa carta leggendaria ha un valore altissimo nel mercato di Splinterlands partendo da quasi 900 dollari a livello uno per superare i 5.000 dollari a livello quattro.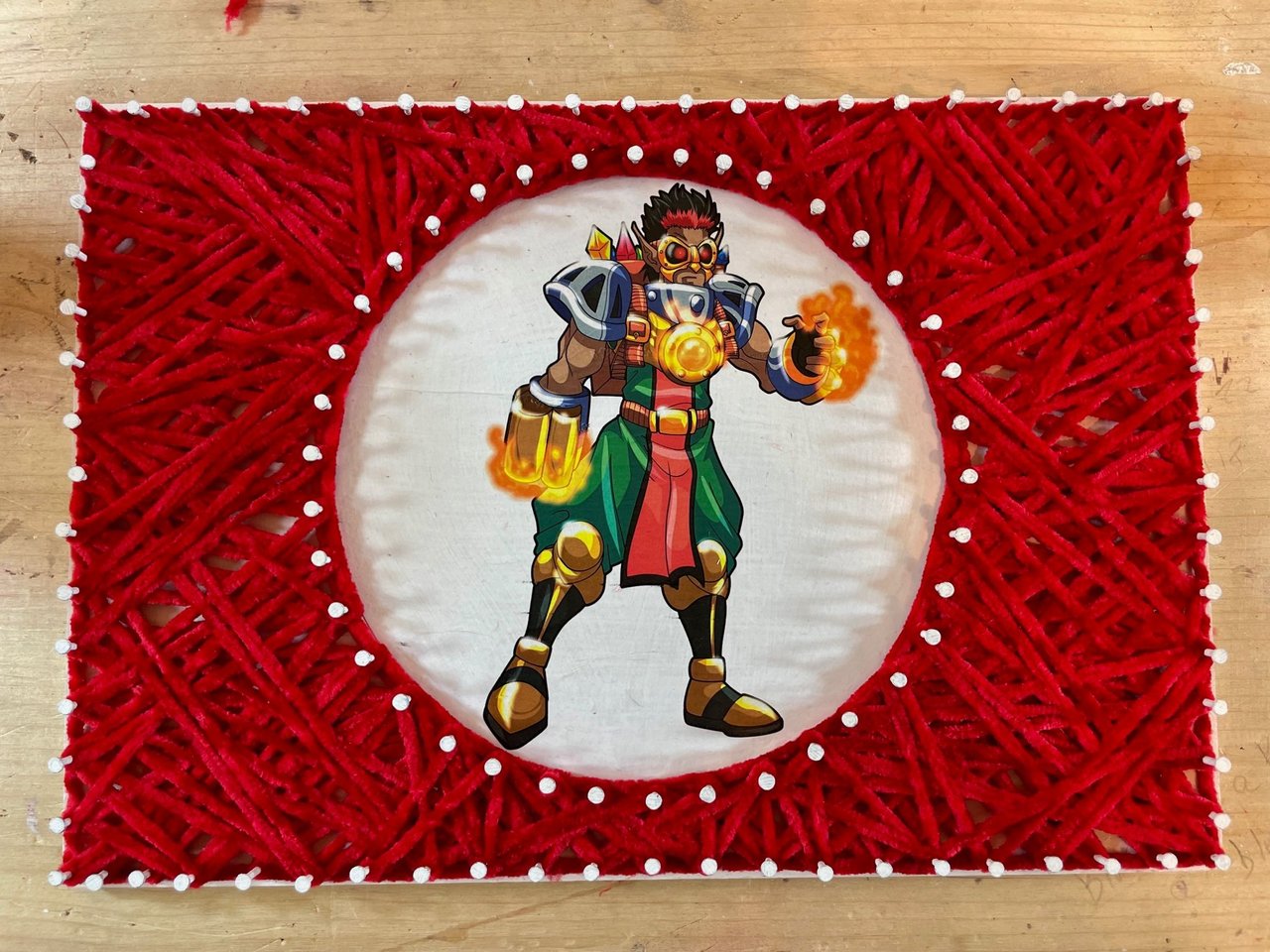 Nel video tti i passaggi realizzati per completare questo quadro.
Il video integrale dura due ore quasi, è stato portato a poco più di 9 minuti velocizzando alcune parti a x2 fino ad un massimo di x20, questo è il quarto dei sei Summoner dell'elemento FIRE realizzato
Le immagini sono prese dal gioco Splinterlands.
Registrato e montato da blumela con Iphone 12, applicazioni utilizzate: Perfect Video.
Per questo SUMMONER ho utilizzato la musica campione gratuita dell'applicazione Perfect Video priva di copyright.
MATERIALE UTILIZZATO:
Tavola di legno 29 cm x 21 cm
Chiodi
Spago rosso
Vernice Bianca
Colla
Vernice protettiva lucida
Immagine stampata su carta 30 grammi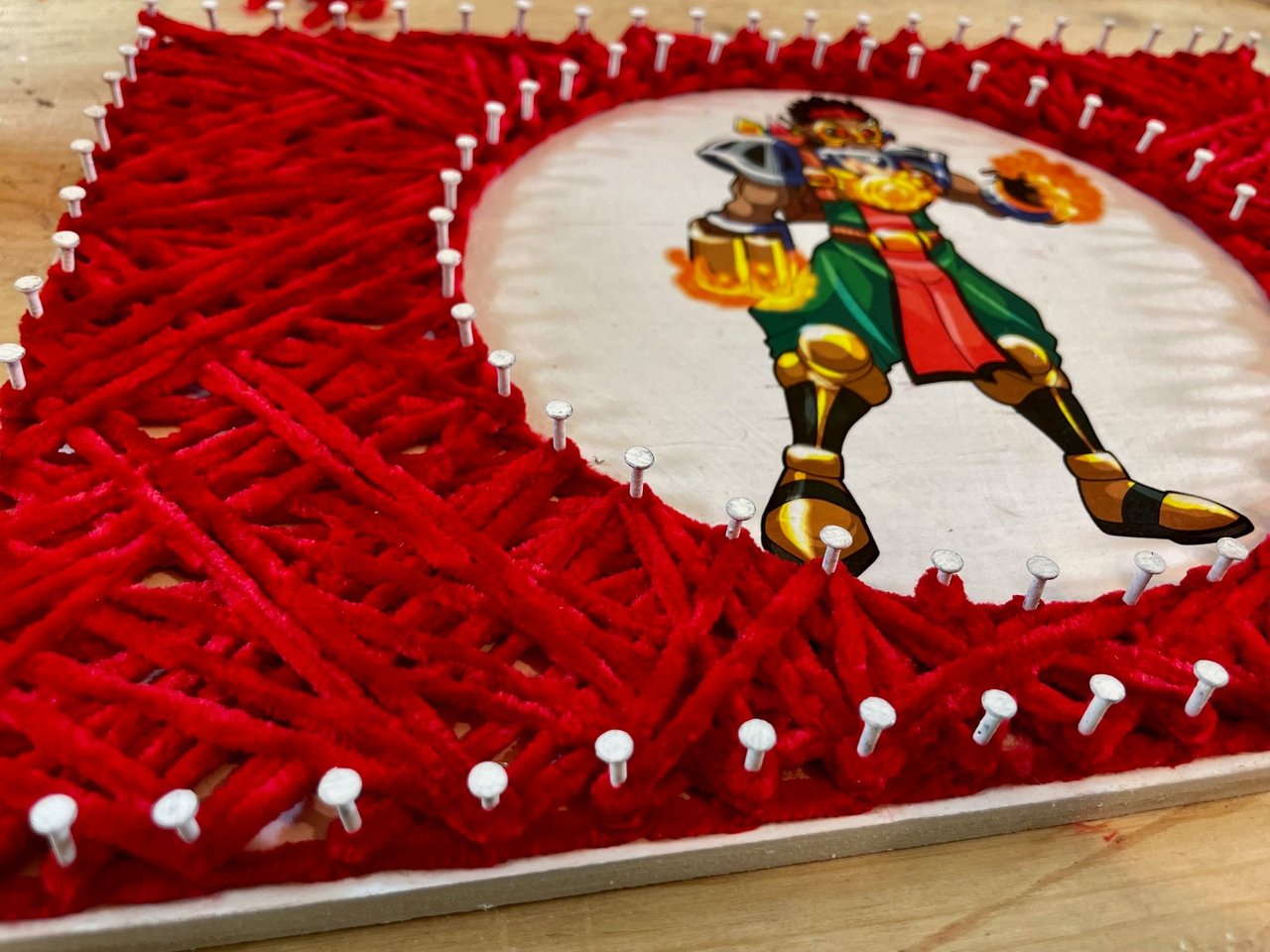 SUMMONER ELEMENTO FIRE REALIZZATI: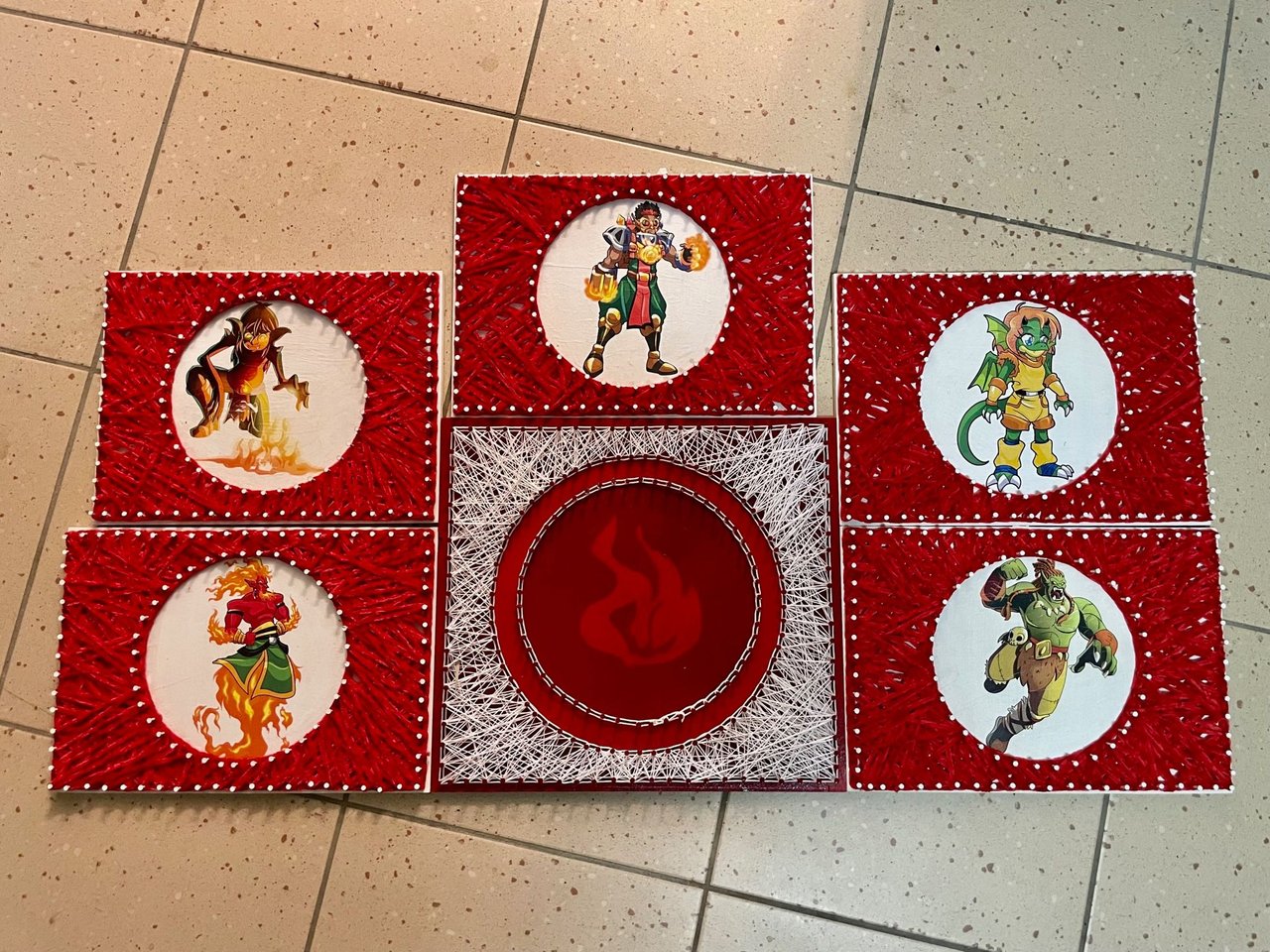 ---
SE TI SEI PERSO I SUMMONER DELL'ELEMENTO WATER LI TROVI QUI!
ALRIC STORMBRINGER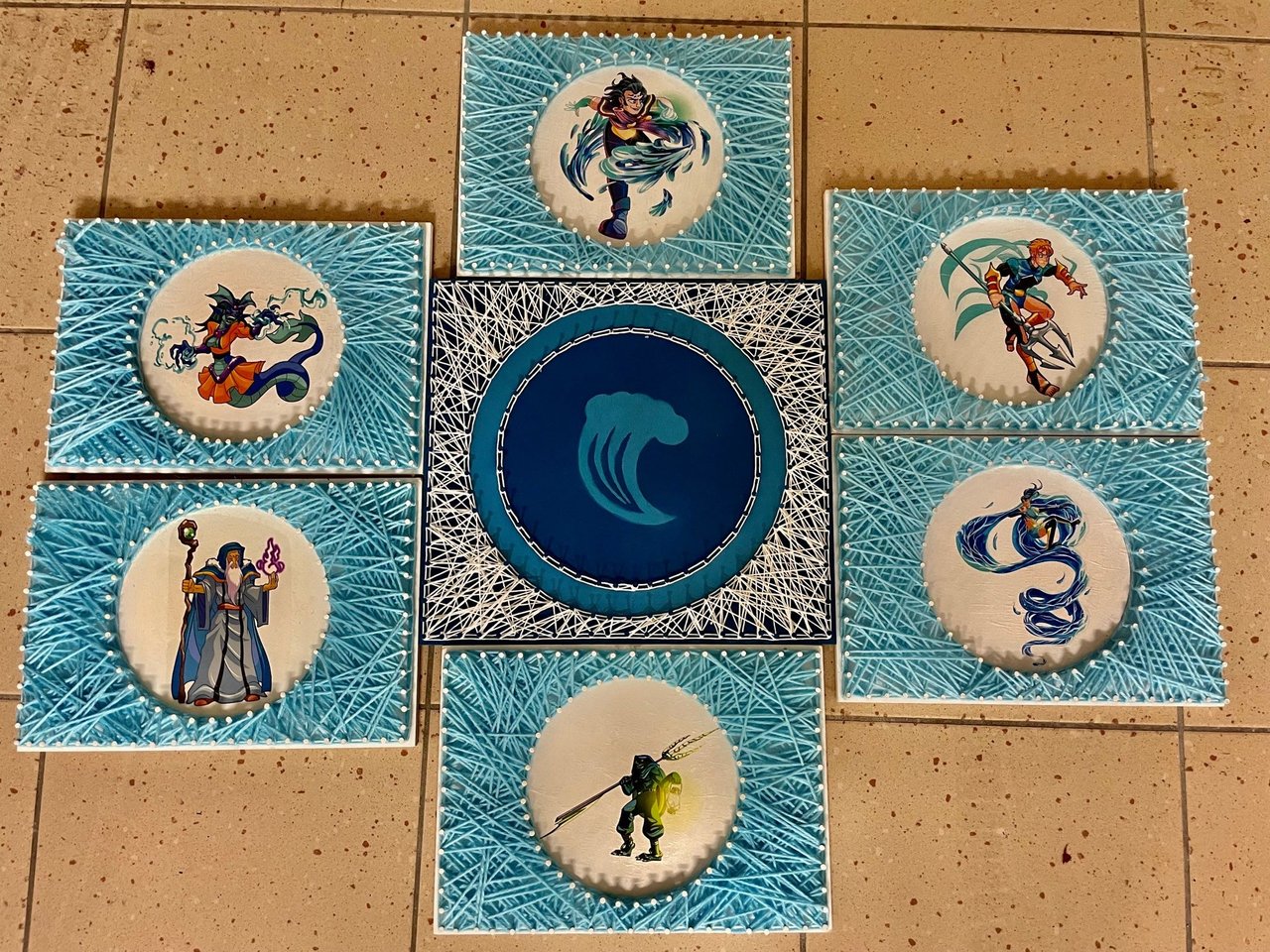 Se ancora non hai provato questo gioco il mio consiglio è quello di farlo questo è il mio link refferal puoi utilizzare il link se ti fa piacere oppure no ma il punto è sempre quello gioco da provare! :-)
https://splinterlands.com?ref=blumela
Se non vi fa piacere utilizzarlo ;) qui sotto!.
Buon divertimento e ci vediamo in Battaglia!!

Le foto sono scatti dell'autore e immagini del gioco Splinterlands o di fonte Splinterlands, salvo dove diversamente indicato.

---
▶️ 3Speak