With a clear sky for all the LEO Finance projects (Yes, there are many developments in progress and in parallel) we are moving above the clouds and braking the aether surface with the community witness @leofinance and snapped the 31st place. This shows that the ecosystem is evolving and growing in numbers and more and more organic supporters understand the importance of having a strong voice on the Hive blockchain and with each little or bigger vote we are getting closer and closer to the Top 20 and the opportunity of being a Consensus witness.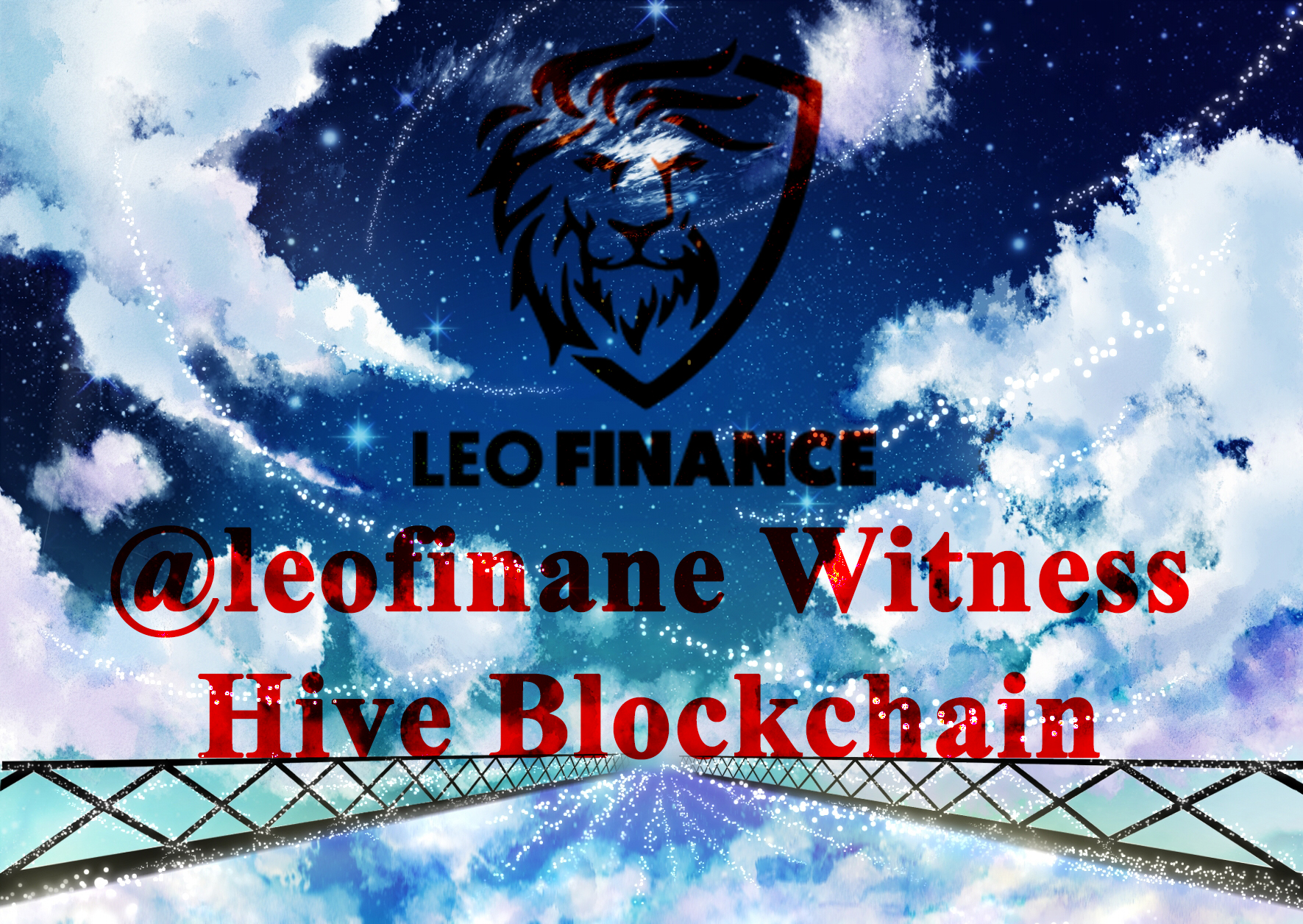 This is another proof that the community support the entire Leo Finance ecosystem and cryptocurrencies related projects built within. We have insight the Top 30 and I think that we will soon get there as well as we see many things evolving around us and we just cannot be ignored anymore. Users from Hive blockchain alone or from other communities turn their eyes on Leo Finance and they trust the @leofinance witness with their vote for all that is being done here. And they join all the apps from this ecosystem, they become usual users, they voice their thoughts about the direction we are going and there is simple a great symbioses of that. We are a dynamic community, we have common goals and we try to support this ecosystem through additional initiatives built around it.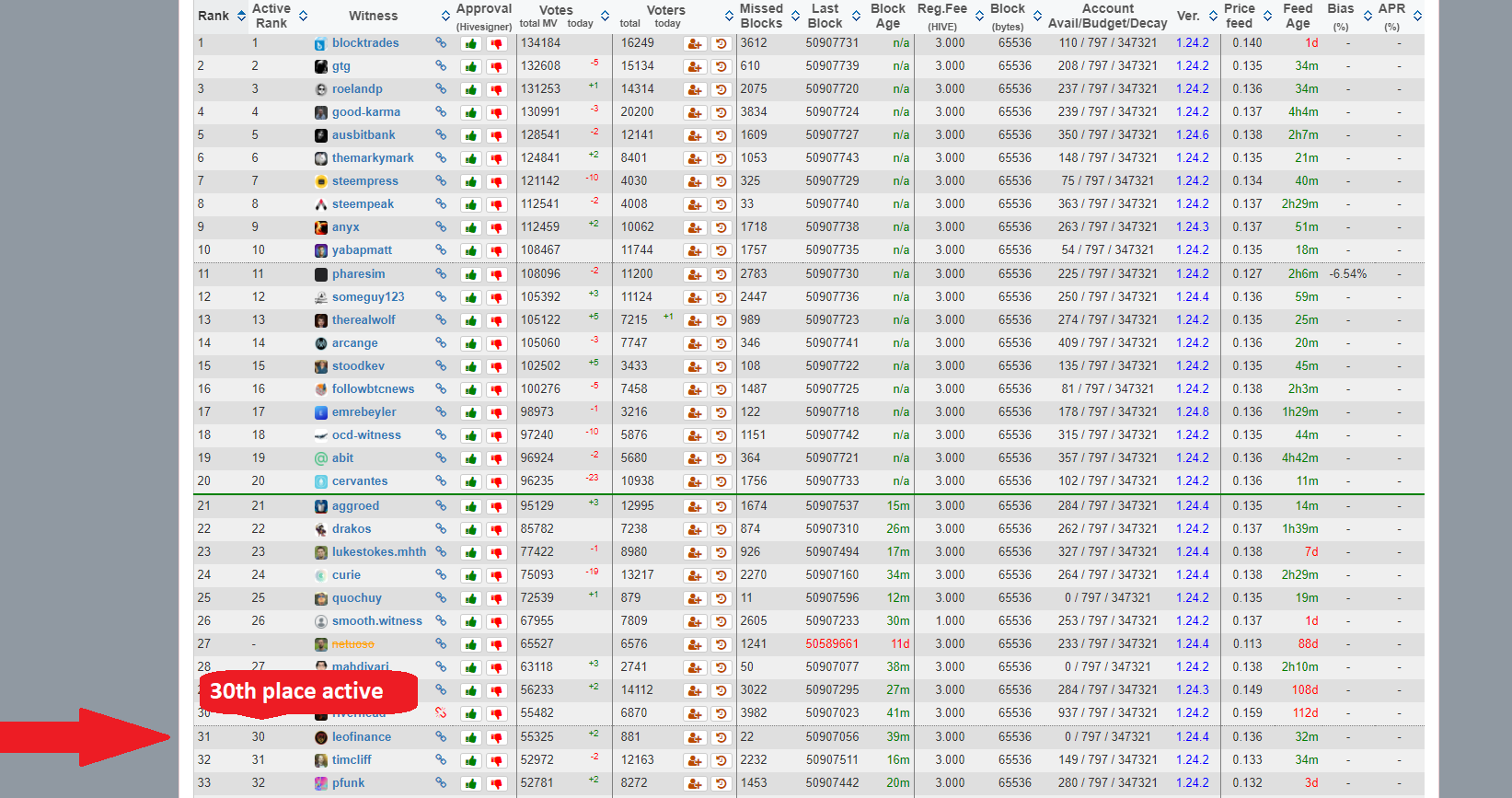 While less than two weeks ago we climbed on 32nd place we see that now we continue to rank up and we got on 31st place. And to be here and express a voice for the community, I can only be proud on how we are growing, evolving and show our support.
But wait...if we would to exclude @netuoso which is not active for 11 days, we are actually on 30th place. This is amazing and we only have 10 places more to get to Top 20 and become a Consensus Witness. With all these great community members and the new projects kicking in we might make it sooner rather than later. Just watch and see, or better said witness it!
Posted Using LeoFinance Beta