LEO Staking Day #LSD is on the 1st day of each month where everyone from LEO Finance community is challenged to stake and power up their tokens. Inspired by Hive Power Up Day, there is no better day to double up on the Hive blockchain and LEO Finance community thus the current initiative. And we must agree that #LSD is way cooler than #HivePUD as it brings more for the same content by leveraging the power of secondary layer LEO token.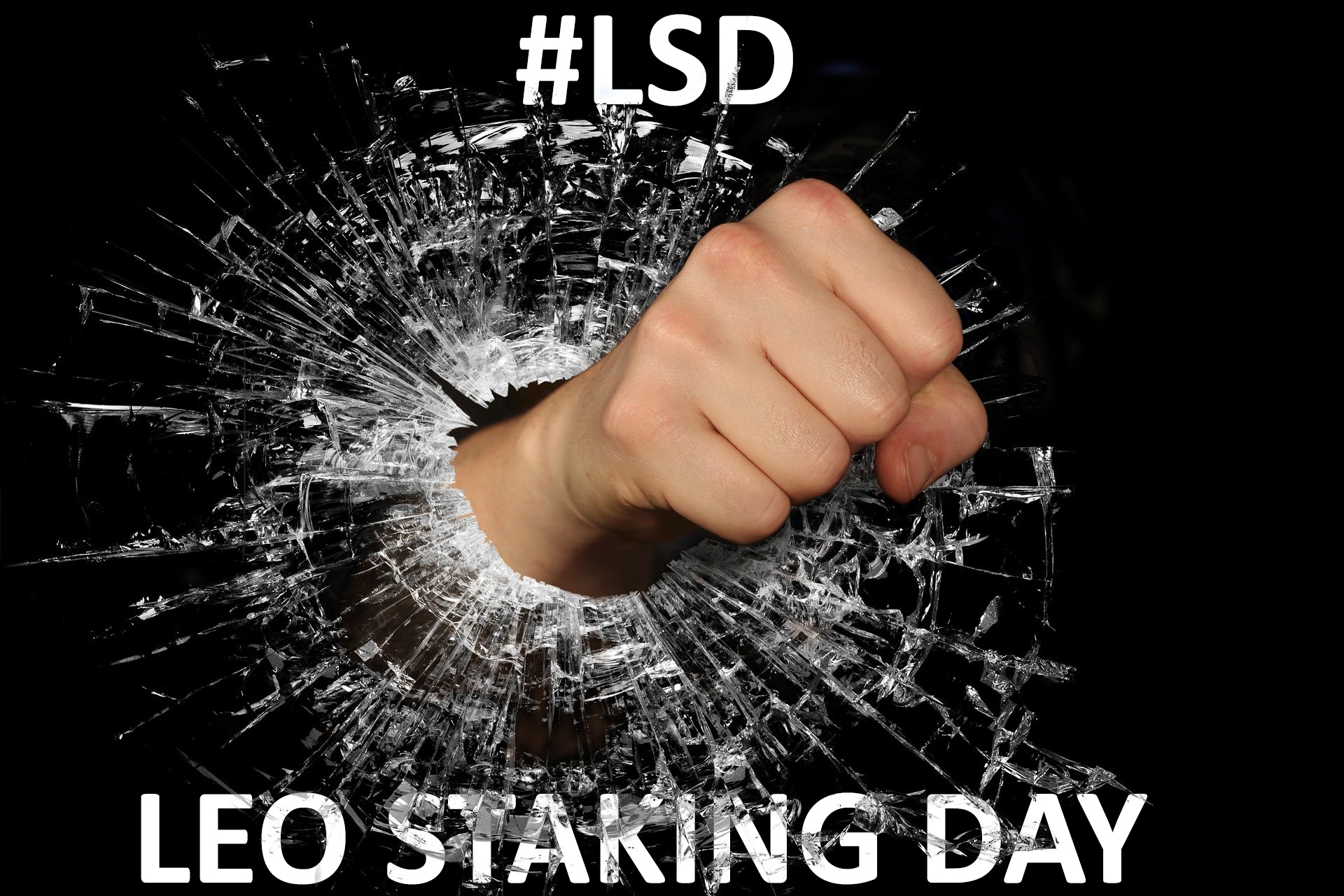 I have been preparing for this day for quite some time and I have gathered a good amount of LEO tokens to stake on 1st of December 2020. The source for these funds were from daily posting and commenting, mining and some bounties from delegated @leo.voter account. Let's see a snapshot before the new staking when my account was holding at 3,300.339 LP.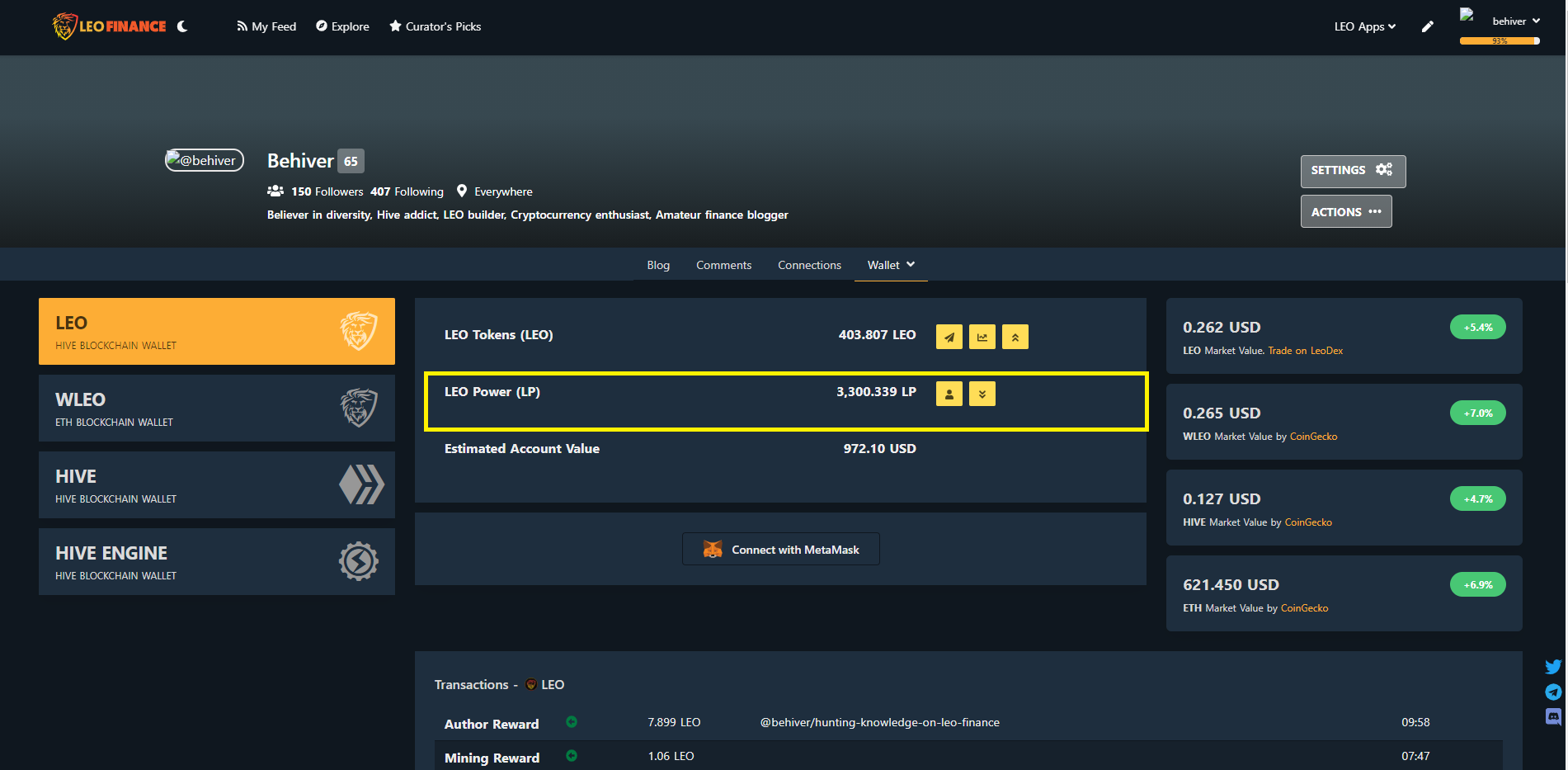 As I have received the rewards from posts and commenting, I have succeeded to gather 403.807 LEO tokens and my next move is to go ahead and stake them, thus reaching 3,704.146 LEO Power. This proves that anyone that puts the work, persistence, posting, commenting and just being involved in the community can do great things in this ecosystem. This represents at the moment 37.04% from my total goal of 10,000 LEO. The account valuation at this point is of $971.39 having as reference a LEO price of $0.262. In the same time my ranking within the LEO community members improved from 175 to 165 (10 places up), which is motivating me more to continue on the chosen path.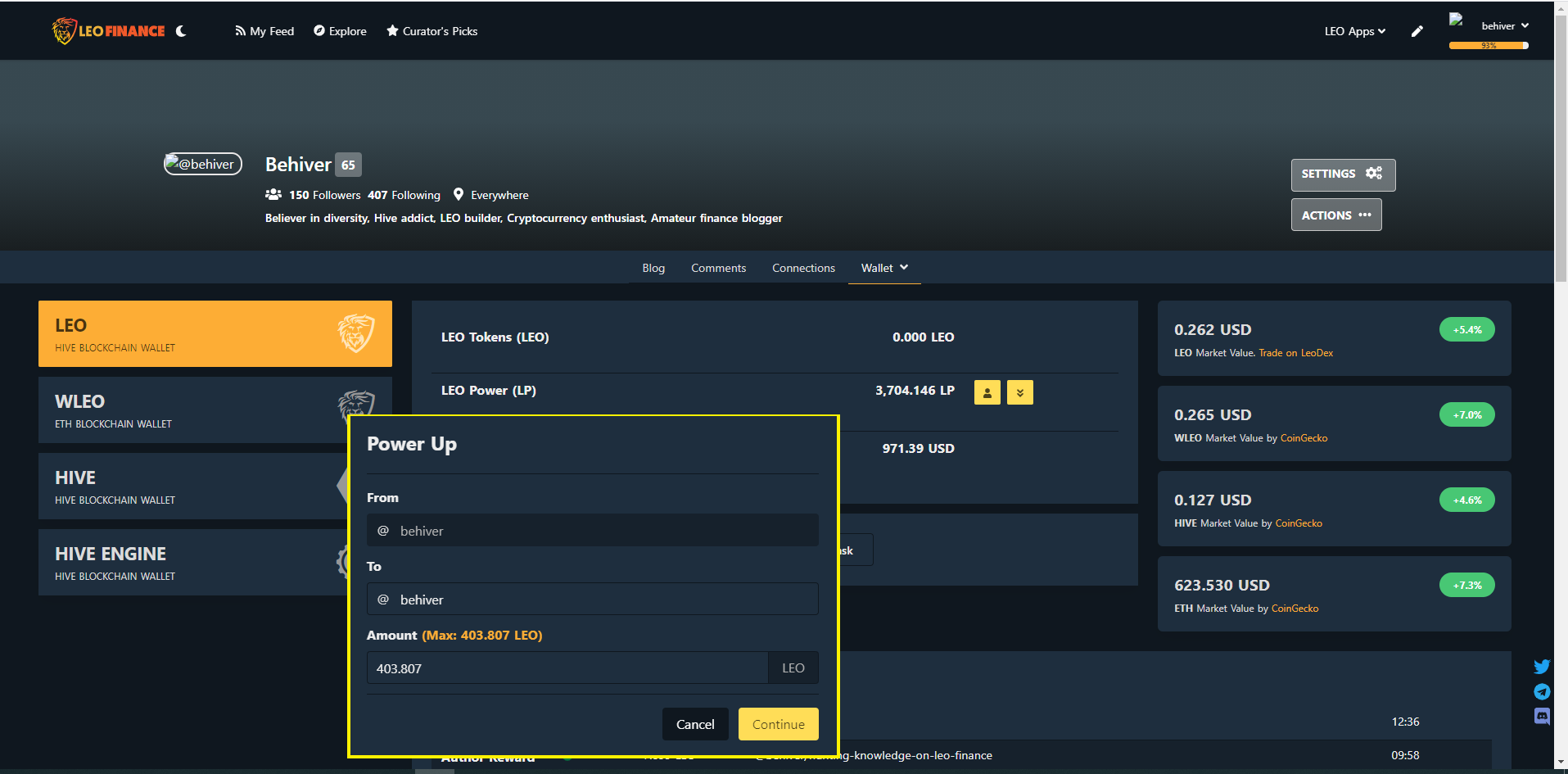 My goal is that once a week to stake more LEO tokens and keep you posted on a regular basis. In the beginning things will move slower, but once my power increases I will be able to earn something more also from curation. I like viewing New posts on the community so that should be my first channel for curation. And so it continues my journey to reaching 10k LEO staked until end of the year...let's see if I can make it. In the same time I am opening the challenge of staking on 1st day of each month your liquid LEO and get more involved in the community and curation.
LEO Staking Day #LSD is a challenge.
Meet it!
Posted Using LeoFinance Beta