I'm glad that I have reached level 100 now in the Rising star game. It was a little hard I should say. As we go higher in levels, it is hard or I should say it takes time to go further. After a very long time today, I have reached level 100. To celebrate this, I decided to purchase 10 packs from the market with 100,000 STARBITS and open them to see if I have any luck.
I have been collecting a lot of Startbits by playing the game regularly. Even though I'm not too regularly as I miss a lot of missions but I'm still consistent to complete at least the starbits millionaire mission. It gives me 10k starbits every day which allows me to purchase a pack every day. While writing this article, I'm purchasing the packs from the market and opening them one by one to check my luck.

This is the first pack that I opened and to my surprise, there were two rare cards in the pack. Usually, the logic is that a pack gives one mandatory rare or a better card. Two rare cards in the pack are definitely luck. I still have 11 more packs to open and let's see how the luck looks like.











It appears that I was not very lucky today. I was able to pull only one extra rare card today from 12 packs. There were no legendary cards too. But I'm happy with this and next I'm going to be purchasing cards from the market directly instead of purchasing it as packs. By that, I guess I will be able to grab some good cards directly from the market instead of getting the cards from the packs. That will also give me a good boost to my profile.
I believe the next thing I would like to do is to check my Fans and Ego balance and do some music lessons to increase my Skill count. Otherwise, the new cards that I purchase from the market may not be really helpful for me. Today I'm done with purchasing packs and hopefully I buy some more packs in the future to check my luck.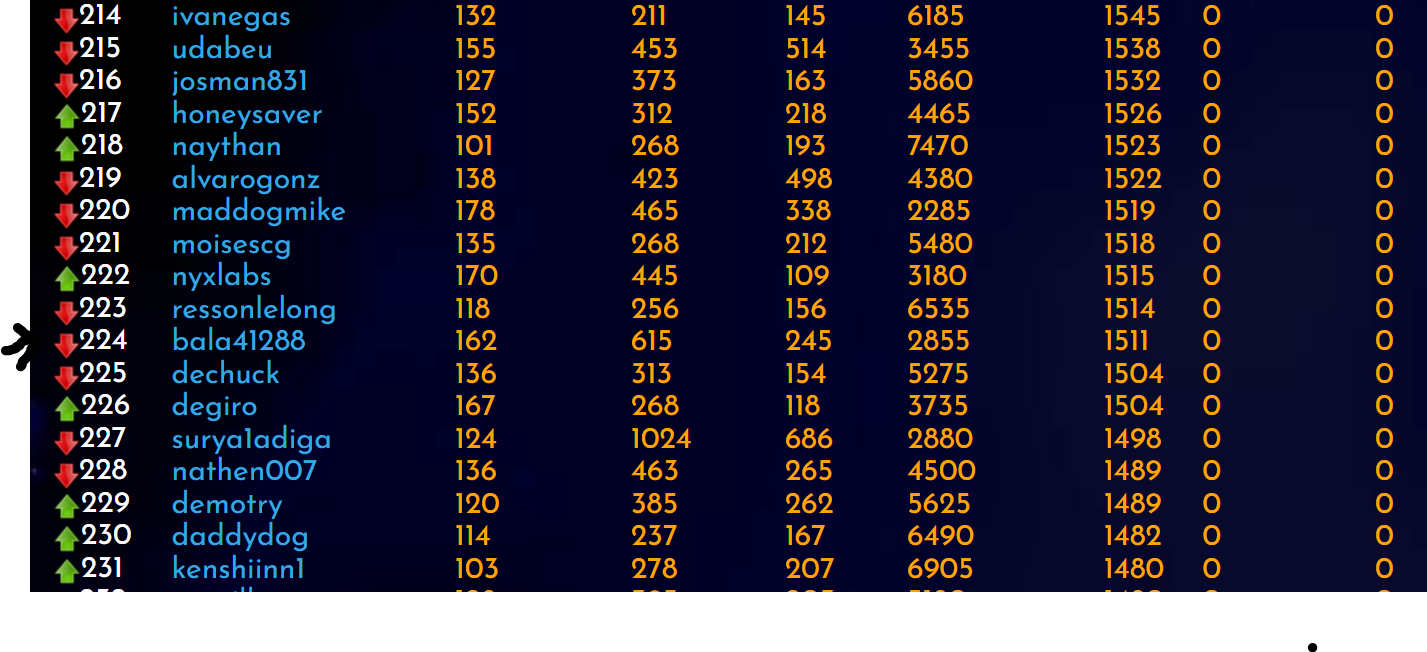 My current ranking in the game right now is 224. It will take some time for the ranking to get updated. As you can see the number of cards I have in total is displayed as 615 but I did purchase a lot today so the total count is 711 cards. After it gets updated, I should hopefully have a better number and better ranking there. I'm planning to boost it a little bit and go up the ladder. I used to do this frequently but in the last few months, I lost track. I hope the cards I bought today will help me go up the ladder a little bit.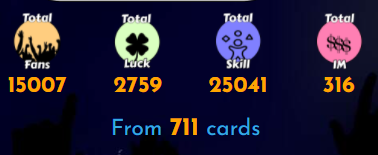 I have a total of 15k fans which is going to decide how many rewards I can get for doing the mission. I believe in the coming months, if I keep purchasing some cards from the market or by opening packs, I should be able to increase the fan count and my ranking in the game as well.
---
Posted Using LeoFinance Beta