Staked 15K ONEUP : Play2Earn growth will be evident on Play2Earn Platform
Why I am staking ONEUP
I guess in current scenarios that few things that are trend in the crypto sphere and Play2Earn is definitely one of them. Hive is actually leading the Play2Earn revolution with the Splinterlands and it is top played blockchain game today. Game like Risingstars , Hashkings and Rabona has their own following and playerbase but ONEUP platform is not at all limited to Hive or Hive based game. Actually with the concept of ONEUP-CARTEL oneup team is itself expanding and creating it's presence on Play2earn games both in Hive and outside Hive ecosystem.
I am currently firmly believing that Play2Earn is going to keep gaining popularity as crypto get expanding and will onboard more and more users. With this revolution and proper branding , marketing and few revenue generating measures will might explode this upcoming NFT/Play2Earn platform.
So I am staking my ONEUP and increasing my ONEUP token believing in bright future.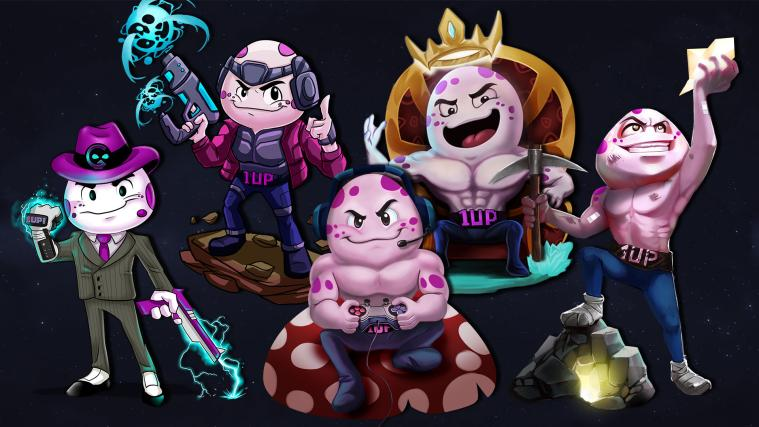 About ONEUP , from the founder.
Whatever I written above was my view on platform and I feel it is more apt that I should refer to the founder post ,so that everyone one can know and understand about the purpose and vision of the platform.
My desired stake
I am targeting overall 50K ONEUP and I guess having 50K ONEUP will allow me to get 100 ONEUP as curation rewards at single day. If ONEUP values rises to 10 cents (as from current 2 cents) then I will be making $10 a day with a very minimal effort. That will be a really nice income but it will be possible?
What ONEUP can implement to increase it's value.
I firmly believe that if tribe/outpost just believe in just "curation" use case then it will be very hard for the tribe token to maintain it's value. I feel it should create some other use case to increase it's value. I guess few of them might be as:
1. Burn Mechanism.
I feel there should be some kind of burn mechanism of the token , like some kind of service that might require payment in the ONEUP token. I understand creating these service might be a tough job but it will certainly help.
2. Rewards Penalty.
Lot of tribe are currently using the rewards penalty if the post is not originating from their interface. ONEUP can also implement the same.
3. Advertisement revenue.
Advertisement revenue is one of the stream of income that can be used to promote the platform more and in turn it can increase the value of the platform.
4.Game payments.
I like the idea when ONEUP was used in risingstar game to buy JUAN UP cards , I think some of these kind of partnership is more needed to spread the ONEUP tokens.
5. Staking rewards
There is some "other" rewards can be given to the "stakers" and it will incentivize to more user to stake.
But still depend upon how the founder and big stakeholder will improve.
All of the above I discussed is my views but may be founders have some better plan to utilize it.
Final goal.
I have make my final goal of staking 50K ONEUP token to earn the curation rewards and help my fellow ONEUPers to earn to get more ONEUP.
Along with , ONEUP has some high APR for deisel pool too, maybe in future I might go more in pool too.
Actually, I will keep track on the ONEUP tribe as I think it has potential to expand and till now I will keep building until I get my desired stake.
Posted Using LeoFinance Beta