In this era of blockchain technology where everyone don't want to be left out of the technology, the same applies to cryptocurrencies as several individuals are now seeing different reasons why they should start making investments on cryptocurrencies.
However, here are constraints to cryptocurrency holding as some individuals have had a whole lot of awful experience doing this as a result of lack of information on how to go about managing their cryptocurrency assets, however in this post today, I want to share with you some security tips you can hold on to in order to keep your funds secure.
The first question you will want to ask yourself is that what is the best wallet to hold any of the cryptocurrency you want to invest upon? And as we all know that most investors prefer making multiple investment on crypto assets of different blockchains, then it is mandatory to get a wallet that support a large variety of this blockchains, this is where atomic wallet comes in because you can safely manage over 300+ on atomic wallet without having any issues whatsoever, also the wallet has a lot of other features which includes internal exchange feature, excellent interface, purchase of crypto with fiat, and so many others.
Straight to my main topic of today, what are the safety tips you must hold on to in order to make your funds in atomic wallet safe? Shortly I will like to highlight these tips below;
Make sure your atomic wallet password combination isn't easily predictable: In order to avoid another party invading your wallet, it's better you use a password combination that has both Uppercase and lowercase letter mixed with numbers and symbols. By so doing, it makes it difficult for even your best friend to access your wallet.
Your atomic wallet seed should be kept highly secured (Preferably offline) in order to avoid the access to your funds from another device. The essence of the wallet seed is to allow easy recovery of your wallet whenever you lose your device of wallet application and if these seed is being accessed by another party, its highly dangerous as your funds stands a high risk of getting stolen, hence you must keep it safe.
Another safety tip which is highly important in the management of your funds in atomic wallet is the safe keeping of your individual private keys. Atomic wallet supports several chains, hence separate private keys are being generated for each different blockchain on the wallet. So whichever of the funds you are managing inside atomic wallet, make sure you keep the private keys of that coin or token safely (preferably offline). Private keys can also be used to access funds from another wallet entirely different from the one that the funds were sent to, so atomic wallet team will not be responsible for careless handling of your PK. Go to your private keys section inside atomic wallet and copy each of them and safe somewhere offline where it cannot be seen by any other person.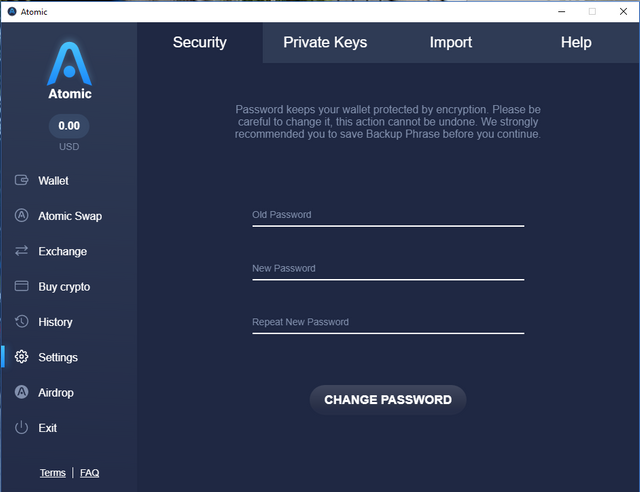 With these few tips above, I hope you all have a wonderful and hassle free experience in managing your funds safely with atomic wallet. However, if you are yet to download the wallet, kindly click here to get the wallet and start experiencing a brand new experience in cryptocurrency assets management.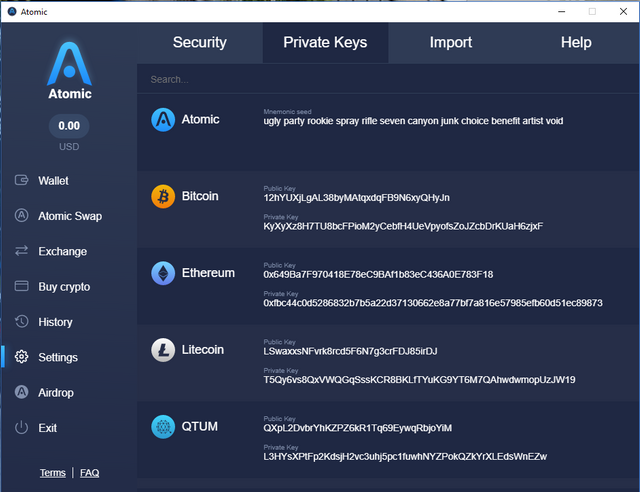 Until next time, Do have a wonderful day ahead.
My Bitcointalk username: amusanmikel2