Good Morning,Good Evening, Good Afternoon depending on where are you in this world this is @ajks with today's blog.
I hope all of you are doing good and all of you are fine. It is great to be with all of you here. Today I'm going to review a social Dapp called eSteem a smart frontend for Steem blockchain. So without wasting time let me explain about this dapp
What is eSTEEM?
eSteem is a Dapp built on top of the Steem Blockchain which gives us a space where we can post, comment and get rewarded for our quality content . eSteem is a Steem interface which provides us more tools and features to use Steem Blockchain. Using eSteem app anyone can browse there feeds quickly and can interact with friends efficiently.
How To Get Started Using The DApp?
It is necessary to have a Steem account to use esteem if you don't have Steem account click on the below link to register for free
So now you have Steem account and you can use eSteem
IF you want to experience simple users interface of the dapp and wants to get paid for you social activities and wants to experience power of blockchain easily then you have to use esteem. For using the eSteem you have to follow some steps which are given below.
Step-1
eSteem have Android and desktop surfer apps already available on play store and window app store. You can download by visiting there official website which is listed below:
Or you can directly download the by clicking below link:
For Android CLICK HERE
For Desktop Surfer CLICK HERE
As I have Android smartphone so I'm going with play store option to download the esteem app. When you click on the android link you will be redirected to the play store where you can download the esteem mobile app.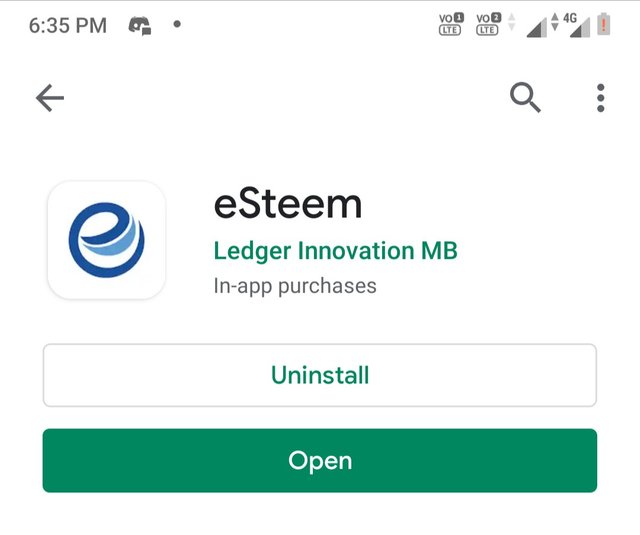 Step-2
If you have successfully installed the dapp then open the dapp and you will see a window like this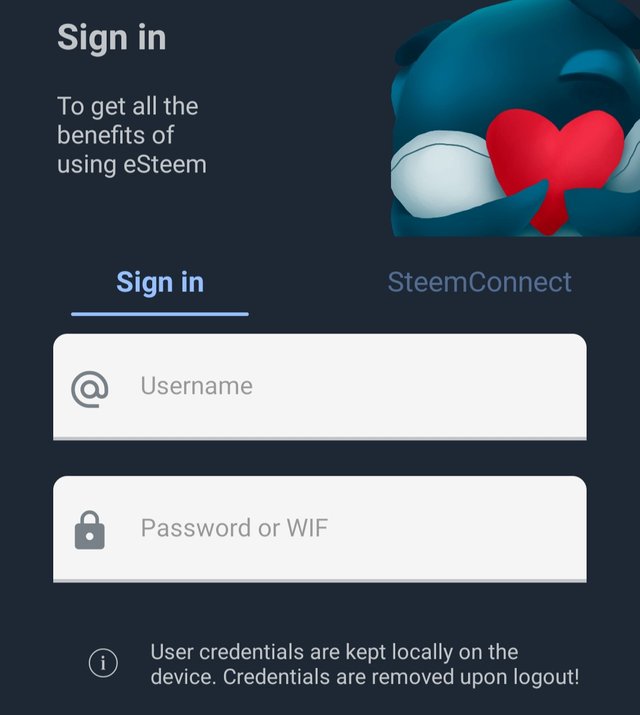 Now either you can use sign in option to get started or you can use Steem connect for better security.
Step - 3
Proceed with Steem connect and give your login credentials.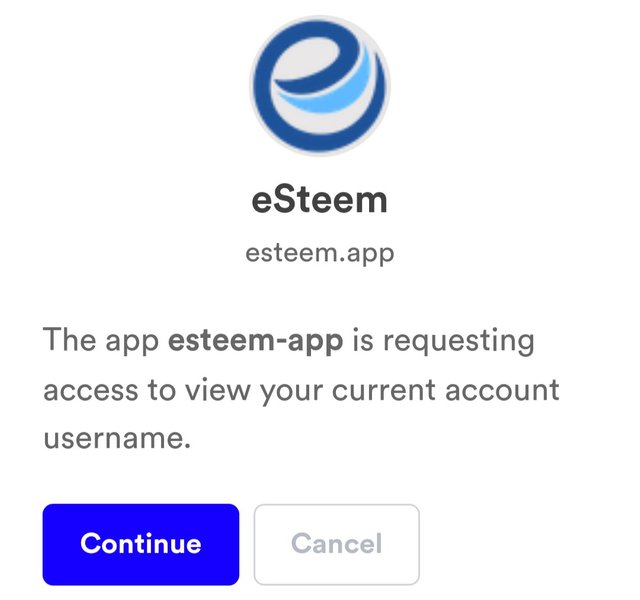 Step - 4
After giving permission to Steem connect to log in You can see a home screen like below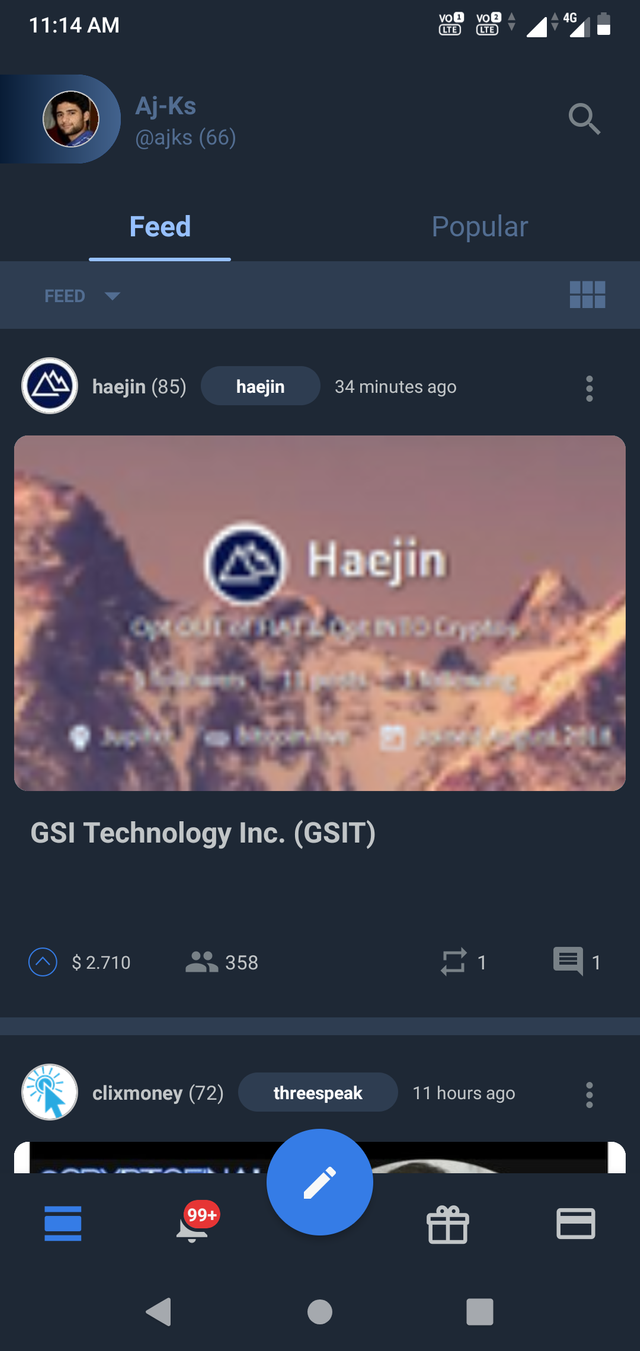 That's it you are all done now you can experience the power of blockchain with simple user interface with eSteem.
Ranking of eSTEEM at State of the DApp
eSTEEM is one of the decentralized DApp listed on the State of the DApps platform. Presently, the ranking of eSteem is at #23 on the State of the DApp.
Main Components of The DApp
Here I'm stating some main components of eSteem have a quick look below:
Social Feature:
This feature allows you to post comment and upvote content on esteem platform this is really amazing feature we can interact with other people easily.
Push Notifications:
This is really incredible option in esteem mobile app we can get real time notification with this feature.
Multiple Accounts:
One of the best thing is about esteem mobile app is that we can use multiple Steem accounts I a single dapp. There is no need to logout one account before using another we can use two accounts back to back.
Security:
We can set password for opening the app which is really good according to security point of view. Using this feature we can stop unauthorised access to our account.
Settings:
This is one of the most important part of the app here we can change app operations such as voting weight, pin code, and other important information.
Things I Think are Good About The DApp.
Here I'm mentioning some things which are outstanding about the DApp.
The interface of the DApp is quite impressive and user friendly anyone can use it without any problem
eSteem have android and desktop surfer app so you can download the app for better experience
We can add as many as we want steem account on this Dap
esteem upvote good quality content which is great
The Things I Think are Not Good About The DApp.
There are some things I don't like about the DApp:
There is 10% cut in authors rewards which is not good because author will receive less reward.
Sometimes notifications are not works properly
While writing blog text size is too small which needs to be improved
My Experience about the Dapp
I have amazing experience of this DApp I always love to use its simple user friendly interface. I always choose this Dapp to exploring Steem Blockchain.
Star Rating & Conclusion
In the conclusion I just want to say that I have good experience of the dapp and I appreciate the great work of team for this amazing platform. I will give 4.8 Star Rating to this project. Thank you guys for this awesome Dapp.
Reference
Official website https://esteem.app
Screenshots are taken from android app
All images belong to esteem
Images source https://esteem.app
Thanks for visiting my blog and reading this post! If you like the post, please upvote, resteem and comment.
Follow me @ajks