If you haven't already, start earning in Rising Star for free with my referral link
Playing and working
Hey everyone! It's been a week since I last posted. Pretty tough managing my internship, playing, and posting at the same time. I managed to do two of those things at least... and now that I have some time in my hands, I'm back to posting. This week has been pretty crazy in terms of earnings for me. It's a crazy growth from last week and I'll try to report everything that happened now.
---
Giveaways
I discovered giveaways are a thing and they are popping here on the hive ecosystem. Every single day there are 3 or more giveaways to partake in. I surely have been joining up as frequently as I can. This week - the first I even entered giveaways in - I was lucky enough to win two giveaways. And better of all, they happened on the same day. Lucky me!
Here are the cards I earned from them: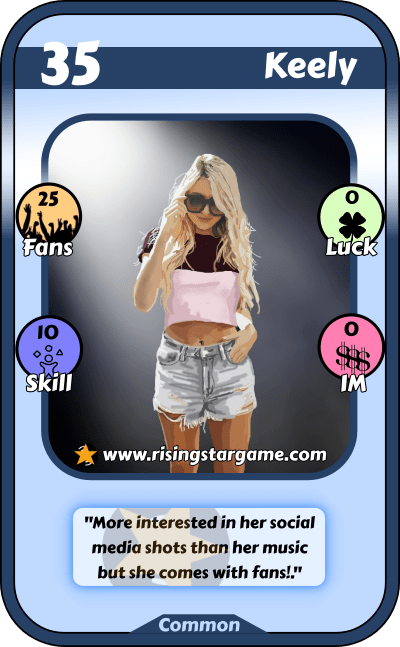 The classic Instagram influencer. Pretty nice boost on fans and goes for about 1500 starbits on the market.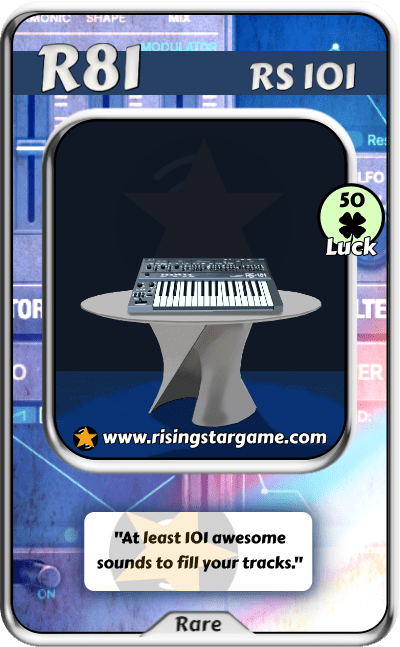 Very nice card. The first keyboard I ever got. 50+ luck and goes for about 4000 starbits on the market. Since I am only level 17 still, I cannot do keyboard missions. I might put it for sale and grab another mic or even a guitar. Still thinking about what would be the best course of action.
Progress
The cards I got have been pretty awesome to get me to the number of fans I needed. Right now I have about 195 permanent fans, which with some more drunk fans puts me just above the 200 fans mark, allowing me to do the Saturday Support mission. To speed up my game, I also bought a cold pizza slice, which can fill up my energy bar once a day.
Last week, as I stated in my last post, I had about 3000 starbits total. Today, as of the time of writing this, I have 10438 starbits. I more than tripled my starbits total!! This is incredible. I reckon the more I spend (time and money-wise) in this game, the more and the faster will be my earnings. They are going up exponentially week by week, with little to no effort and just little investment put into it.
Ego in my mind
I finally was able to reach level 15 this week (3 days ago to be more exact) and it really opens up a new door to the game. The fan-to-skill ratio management is crucial and I really wasn't putting too much thought into it before. Because of these, my skill points were trailing behind almost 100 compared to my fan count.
Because of this, I had to spend a good day and a half doing only singing lessons to catch up. I learned the hard way that lessons are crucial and I will probably try to do at least one or two of them every day, keeping my fan to skill ratio healthy.
Energy management
I'm still figuring out what is the best way to spend the 100% energy you get with each fill-up efficiently. As of now, I always end u losing 5 to 10% energy with every bar fill up.
Most of my days, I start doing one full bar of illegal busking to be able to find piazzas and fill my box. After that, I try to always do the highest-paid mission available. Even though this might not be the most effective way of earning starbits, it is still important to me to get the missions done to be able to do the so special Saturday Headline.
What's next
Right now, my main goal is to be able to do the Saturday Headline mission. With only 195 permanent fans, this might be difficult to do, but not impossible. I'll study if I can ever get to 300 fans organically or if I'll have to buy a new card to boost up my fans. With more fans though, I'll have to put even more time into music lessons: there's always a tradeoff. But maybe it'll be better to take 2 steps back to make progress in the long run - for sure!
Apart from that, my long terms goals are to be able to make 5000 starbits a day. This comes to about 1 dollar a day, which is pretty nice for something that I put less than 10 dollars in.
Very pumped about my progress so far and hoping for a bright future ahead in Rising Star. Any feedback and support are greatly appreciated. Thank you so much for always reading and rewarding my posts!!