The outgoing 2020 will be remembered by members of the crypto community for the coronavirus pandemic, quarantine and other unpleasant events. At the same time, among the tons of negativity, you can find pleasant moments. For example, in 2020, Bitcoin (BTC) finally renewed its maximum value.
I propose to spend a not very successful year on a positive note. In this, the members of the crypto community will be helped by goods that can be bought for cryptocurrency as a gift for a holiday.
Tenacious Toys
The company's website contains toys that can be a good New Year's gift for both children and adults. In addition to cartoon characters, Tenacious Toys has car miniatures and other collectible items, many of which are unique.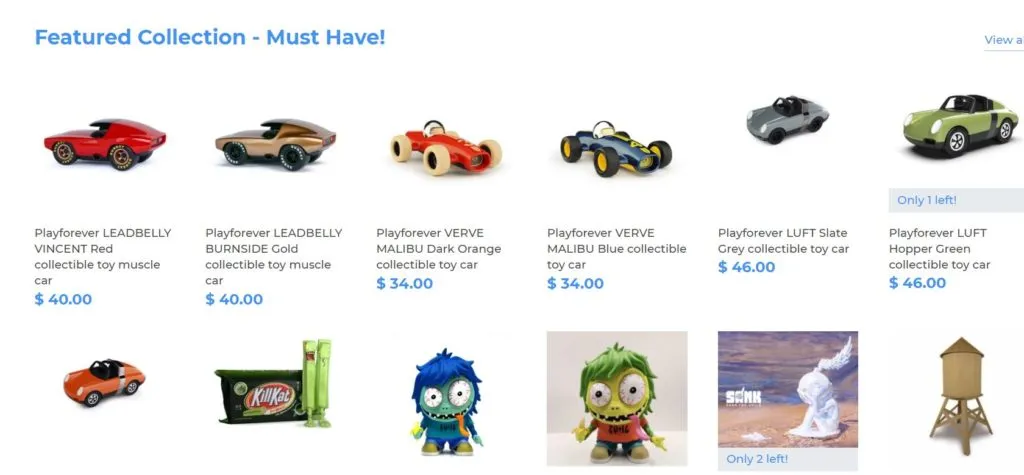 The company delivers toys all over the world. You can pay with Tenacious Toys in cryptocurrency. At the same time, a 25% discount applies to some goods for members of the crypto community.
Donates in bitcoins
With the help of cryptocurrency, you can also make a gift to those in need. Many organizations accept bitcoins and other digital assets as donations. You can find a suitable offer thanks to the Bitcoin For Charity project.
Give cryptocurrency as a gift
Technically, Bitcoin is programmed to grow. Earlier, the CEO of one of the most popular digital asset exchanges Binance, Changpeng Zhao, shared with the readers of his microblog a forecast according to which every owner of at least one of the 21 million BTC that will ever be mined will automatically get into the top of the richest people in the world in the future.
Bitcoin's growth prospects in the future make such a gift especially valuable.
Ledger Nano X
Amid predictions of further growth in bitcoin and its altcoins, many investors are moving digital assets to cold storage - more secure. To do this, members of the crypto community often use hardware wallets.
Many investors will be happy to receive such a device as a gift. The Ledger Nano X hardware wallet is a good choice. The model is available on the manufacturer's official website. You can pay for it, like for other gifts in the ranking, with cryptocurrency.
Blockchain Certified Gems
Another option for a New Year gift can be precious stones. They can be bought with cryptocurrency on Moyo Gems. The company issues a certificate for each purchased stone, which confirms the legality and ethics of its production.
Art
A painting, sculpture, or other work of art can also be presented as a New Year's gift. In this case, the recipient can be sure that the original, and not a copy, fell into his hands.
The problem of confirming uniqueness was solved by fixing data about works of art on the blockchain. You can purchase works of art, the originality of which will not be in doubt, on Singulart.
Clothing
A holiday is a reason to fork out for branded clothing. At the same time, everyone wants to be sure that he paid money for the real brand and its quality, and not a Chinese counterfeit. The problem of authenticity of branded items was also solved using the blockchain. You can find original offers on Crypto Emporium.
Gadgets and other offers
There are more than things to find at Crypto Emporium. Within the walls of the online store, there are many goods for which the platform offers to pay with cryptocurrency. For example, at Crypto Emporium, you can buy a smartwatch, or a robot vacuum cleaner.