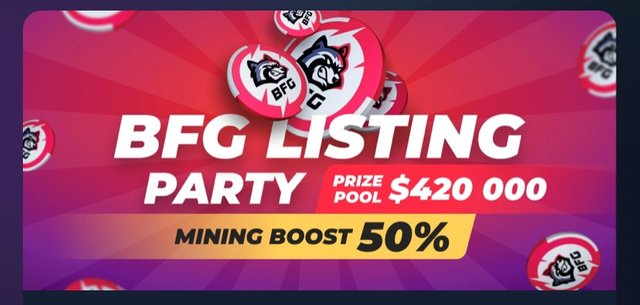 From the beginning the gambling dapp Betfury told that the would list their native token on exchanges. The first step was taken some weeks ago, when they did merge their two native tokens into one.
The second step was taken this week, with the announcement that the listing will come sooner then we could expect.
I do suspect that they are going to list their token after 2 weeks.
Why after two weeks?
Well that is simple, they did launch a mining festival to celebrate the upcoming listing of the token and this festival does last 2 weeks!
So I did expect that everybody after 2 weeks, can buy and sell the token on an not know excange!
The listing party!
Of course a party at Betfury means a good filled prize pool!
Mining!
I do hate it when a gambling dapp starts a mining festival. This mining festival lasts for 1 week and you will get a mining boost of 50%.
If you aren't active yourselves the token share you will have decrease faster than normal.
BFG Wheel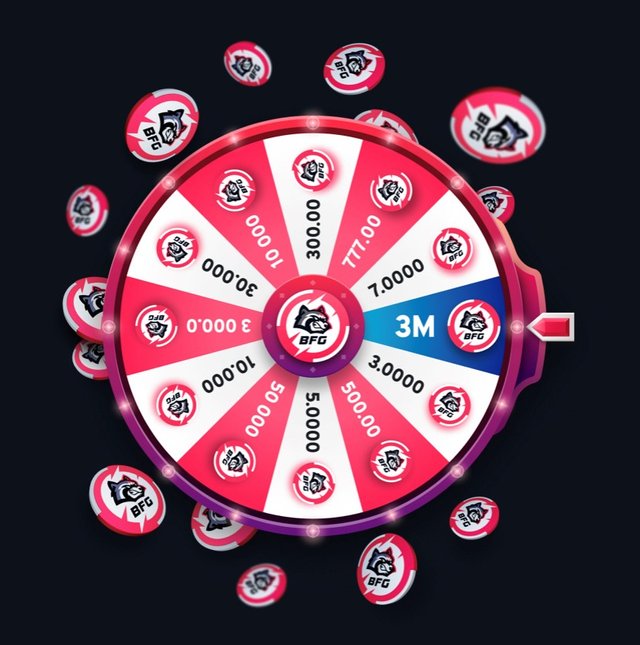 And yes the wheel of fortune has returned. Only BFG prizes on the wheel this time. One can win from 3 BFG up to 3M BFG, that is 3.000.000 BFG.
If we look at the staking at the moment, 3M BFG would currently give you a daily div income of:
BTC: 0.0012
ETH: 0.018
BNB: 0.1
TRX: 595
USDT: 36
BTT: 1500
That would be a great prize to win. But to have a turn at the wheel of fortune you do have to gamble of course. For $100 wagered you can have a spin at the wheel!
New Boxes
Also some new BFG boxes can be purchased. They are not available yet, so I have no idea what they will be! I do expect at least one BGF box, but not sure about that!
I will try to have spin at the wheel and will let you now if I was a lucky winner!
If you do want to try out your luck at Betfury, feel free to use my referral link:
https://betfury.io/?r=5e77bbc926d92f03013d9340
Cheers,