Stablecoins are an invaluable holding in any cryptocurrency portfolio — it buffers the inherent volatility of cryptocurrencies, maintaining a stable value that is pegged to a fiat currency, most commonly the USD. Tether (USDT) is the most popular stablecoin in circulation, although many others notably USDC and UST are fast catching up in popularity. Stablecoins have a myriad range of utilities, from acting as an intermediary in cryptocurrency trades and to being a stable vehicle for transfer of value, to a long-term holding for investors who seek high returns with capital preservation at the same time. For those of us with a moderately conservative appetite, who enjoy the occasional thrills of riding the ups and downs of the cryptocurrency market but yet cannot stomach huge losses, stablecoins present an attractive way of generating passive income from compounding interests, given the much higher returns of a high yield cryptocurrency savings account compared to the paltry rates of fixed deposits offered by a traditional banking institution. In this article, we will explore the top cryptocurrency service providers which offer the best rate to stash your stablecoins away safely, review their Trustpilot ratings, and compare the various sign-up bonuses and ongoing promotions so that you can get the best bargain from storing your digital assets!
Nexo
Nexo is a giant digital assets institution offering instant crypto loans, daily earning on assets, exchange, with services in 40+ fiat currencies in more than 200 jurisdictions. Nexo is a very transparent fintech company, licensed and regulated, with a $375M insurance protection by BitGo and Ledger Vault for the digital assets in its custody. Overall, they offer very competitive interest rates for a wide range of cryptocurrencies; stablecoins earn an impressive rate of up to 12% APY, with free withdrawals of up to 5 times per month on the Ethereum network, and an unlimited number of free withdrawals on the Polygon network. They have an excellent customer support team, and a lively telegram group which can be found here. The Nexo card is an exciting new feature!
Sign up bonus: $25 in BTC with a $100 deposit, held for 1 month. Sign up here!
For more information on Nexo, check out my previous article here.
Hodlnaut
Hodlnaut is a relatively new player in this field, but one that has established a solid reputation to its name. Holdnaut is a fintech company based in Singapore, that has recently received an in-principle approval from the Monetary Authority of Singapore (MAS) for the grant of a Major Payment Institution license. Currently it only supports the mainstream cryptocurrency coins, but offers quite an attractive interest rate on stablecoins of up to 9.41% (for USDT and USDC) and 13.86% APY (for UST). Hodlnaut offers 1 free withdrawal per month; subsequent withdrawals cost $10.
In conjunction with its 3rd birthday, Hodlnaut is currently running a number of promotions. Sign up for Holdnaut here, and join the HodlLunatics Giveaway, which entitles you to be in the running to win US$1,000 worth of UST and LUNA.
Attention to all HODL-ers! Holdnaut is also currently running a Big Birthday Month Campaign from 19 April until 15 May 2022, whereby users can earn an extra $240 in UST from HOLD-ing your digital assets for a period of 4 months. To enter the promotion, sign up for an account, activate the promo code 'HPYBDY' before transferring supported assets onto the platform, in a single qualifying transaction. Do note however that any withdrawals made during this period of time invalidates the promotion. For more information, read about the campaign mechanics here.
Signup bonus: $30 in USDC, with a minimum deposit of $100, held for a period of 1 month. Sign up here! This signup bonus is stackable with the Big Birthday Month Campaign above.
Celsius
Celsius is a fintech platform offering interest-bearing savings accounts, borrowing and payment services with digital and fiat assets. Celsius offers up to 9.32% APY on stablecoins (earning in kind, and on platinum tier). Their interest rates may seem relatively pale in comparison to its contenders; however I like Celsius for its unlimited free withdrawals! The only downside is that withdrawals can only be made to whitelisted addresses, any addition or changing of which have a 24-hour cool-down period.
Celsius regularly runs promotions whereby new/ existing users can avail bonuses from depositing digital assets, using promotion codes as shown below.
Signup bonus: $50 in BTC with a $400 deposit, held for a period of 1 month. Sign up here!
Cake DeFi
Cake DeFi is a one-stop investment platform based in Singapore, that offers the finest in staking, lending and liquidity mining services generating delicious returns of up to 150% APY!
Stablecoins can be invested into lending and liquidity mining services.
Lending: USDT/ USDC can be entered into lending batches, which run on a monthly basis. Funds are locked in monthly tenures, earning a fixed APY of 6.5%. After the 4-week locking period, you have the option to automatically enter the next batch (to generate automatic compound interest), withdraw only your return, or withdraw your entire principal and returns back into your account.
Liquidity Mining: USDT/ USDC can be entered into liquidity mining pools by pairing with DFI, the native coin of the DeFiChain network to generate attractive returns of up to 60% APR! Another novel stablecoin which exists on the DeFiChain is dUSD, which can be added into liquidity mining pools along with a host of other decentralized assets to generate impressive returns of up to 100% APR! Rewards are paid out mainly in DFI, twice a day. You can choose to auto-stake the DFI rewards, so that interests can be compounded. However, do note that the risk of impermanent losses exists in liquidity mining, when the price movements of both assets head in different directions.
Cake DeFi is currently running an Easter Egg Hunt promotion, where signup bonuses are upsized from $30 to $40, until 25th April 2022!
Signup bonus: $40 with a minimum of $50 deposit of any supported assets, which are subsequently invested in either lending/ staking frozen for 1 month/ liquidity mining frozen for 1 month. Examples of qualifying deposits include a deposit of $50 USDT into 1 lending batch; a deposit of $50 worth of LTC into liquidity mining which is then frozen for 1 month (head over to the freezer to freeze your funds, after entering into the liquidity mining pool); or a deposit of $50 in DFI which is then frozen for 1 month (again, head over to the freezer to freeze your funds, after staking them). Your capital is as such locked for 1 month, acting as a qualifying transaction for you to enjoy the bonus. After qualifying (upon freezing for 1 month/ entering into 1 lending batch), your rewards are instantly reflected on your transaction history, and locked for a period of 180 days generating compounding interests in the freezer. After the locking period of 1 month, your capital is free to do as you please. For the purpose of qualifying for the bonus, I would suggest depositing an amount slightly higher than the minimum required, except for stablecoins, to account for price fluctuations that may occur during the period of transfer and deposit. For more information on this promotion, check out my previous article here. Sign up today!
To learn more about Cake DeFi and its various offerings, check out my previous articles here.
  YouHodler
Youhodler is an EU and Swiss-based brand FinTech platform focused on crypto-backed lending with fiat (USD, EUR, CHF, GBP), crypto (BTC) and stablecoin loans (USDT, USDC, TUSD, PAX, PAXG, DAI, HUSD), crypto/fiat and crypto/crypto conversions, as well as high-yield crypto-saving accounts (crypto-rewards & staking). The platform supports BTC, BCH, BNB, ETH, LTC, XLM, XRP, DASH, HT, REP and other popular cryptocurrencies and tokens. User's digital assets are safely guarded with Ledger Vault's advanced custody and Fireblocks security options.
Youhodler offers one of the highest returns in the market for stablecoins, at a fixed APR of 12.3% APR/ 13.07 APY for USDT without any tiers. Rewards are compounded and paid out weekly.
Image taken from the YouHodler website
YouHodler has an edge over its competitors, as it supports the Binance Smart Chain network for the deposit and withdrawal of stablecoins; as such, while there is no free withdrawal offered, USDT and USDC withdrawals over the BEP20 network costs only 1USDT, while ERC20 withdrawals cost $20.
Signup bonus: $50 bonus in a coin of your choice, with a deposit of $1000, held for a week. Sign up today!
BlockFi
Founded in 2017, Blockfi is a fintech platform offering a cryptocurrency exchange, interest-bearing accounts, and low-interest-rate loans worldwide, with institutional-quality benefits, being backed by investors that include Valar Ventures, Galaxy Digital, Fidelity, Akuna Capital, SoFi, and Coinbase Ventures.
BlockFi offers a tiered interest rate for stablecoins that go as high as 7.25% APY.
Blockfi offers 1 free withdrawal per month, subsequently chargeable at $50 per withdrawal.
Signup bonus: $10 in BTC with a deposit of $100, held for a month. Sign up today!
Cabital
Established in 2020, Cabital is a a relatively new fintech startup registered in the Republic of Lithuania as a cryptocurrency exchange operator and a cryptocurrency depository wallet operator. Cabital offers a high yield cryptocurrency savings account for a limited variety of digital assets, with APYs of up to 12% for USDT. I have personally used Cabital and withdrawn from it with no issues; withdrawal fees are a fixed $12 for USDT.
Signup bonus: $10USDT bonus on signing up, with an additional $10USDT bonus when depositing a minimum of $500 into a fixed savings plan, held for a week. Sign up today!
In Summary
Wrapping up, the highlights of various cryptocurrency account providers can be summarized in the table below, taking into account the various interest rates offered for stablecoins, withdrawal privileges, signup bonuses, and the ROI (return of investment) of the offered signup bonus (expressed as a percentage of the signup bonus divided by the capital required to qualify for the said bonus). The highest scorer in each category is highlighted for easy understanding.
As such, the following conclusions can be derived:
What are your thoughts? Feel free to comment in the section below, if you have any input or have any additional suggestions for me to review in my next article! Do stay tuned for a follow-up article, where I will be including more platforms in my review!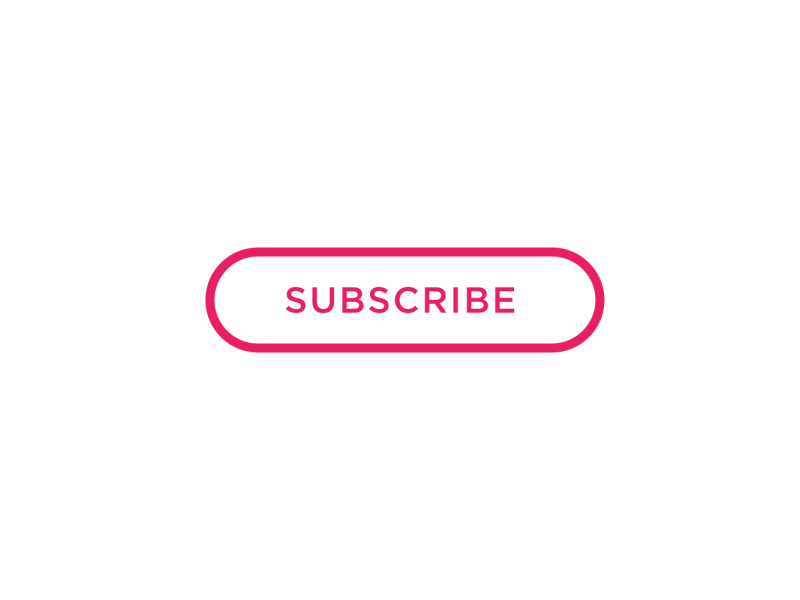 This article was originally published by me on medium and read.cash

As always this is not financial advice! But simply investment platforms I have invested in and have found worthy of sharing with. Do your own research before investing and never deposit money you cannot afford to lose. Feel free to ask me any questions below.

If you liked this article, follow & subscribe!

Check out the following platforms!

🎁 Honeygain A passive income app to earn money off your unused internet bandwidth. Get $5 for free, no investment required.

🎁 Cake Defi A one-stop investment platform that bakes passive cashflow at APYs of up to 200%! Get $30 in DFI with a $50 deposit.

🎁 Nexo The world's most advanced, regulated digital assets institution offering instant crypto loans, daily earning on assets, exchange, with services in 40+ fiat currencies in more than 200 jurisdictions. Get $25 with a $100 deposit.

🎁 Celsius A fintech platform offering interest-bearing savings accounts, borrowing, and payments with digital and fiat assets. Get $50 in BTC with $400 deposit.

🎁 Hodlnaut A robust Singapore-based crypto lending and borrowing platform founded in 2019 that generates passive cashflow from your idle cryptocurrency. Get $30 in USDC with $1000 deposit.

🎁 BlockFi A cryptocurrency exchange and wallet. Get $10 with $100 deposit.

🎁 Kucoin One of the largest cryptocurrency exchanges.

🎁 Huobi One of the largest cryptocurrency exchanges.

🎁 MEXC One of the largest cryptocurrency exchanges.

🎁 Crypto.com A cryptocurrency exchange app based in Singapore. Get $25 in CRO on staking for a Ruby card.

For Malaysian investors

🎁 Stashaway Get free investing for 6 months!

🎁 Wahed code 'KENLIE1' RM10 signup bonus

🎁 Capbay P2P code '8879c6' RM100 signup bonus

Connect with me Medium | Read.cash | Youtube | Telegram | Twitter | Linktree