Passive income is what we all pursue in our investment journey — after all , having money to work for you rather than solely working for money would leave us more time for those things that matter in life, isn't it? My cryptocurrency investment journey has been laden with ups and downs — having been a victim of multiple scams, I have acquired some degree of knowledge and wisdom the hard way, which I will be gladly sharing in the next couple of days. Of those investments that are fruitful and legit, I am truly proud to share. Nexo is one of those investment decisions that I pride myself of having taken.
Nexo is a cryptocurrency interest account and lending platform boasting $12 billion Assets Under Management for over one million users, making it one of the largest crypto interest account platforms on market offering between 6% and 12% annual percentage yield for a variety of digital assets, including bitcoin, ethereum, litecoin, avax, trx and ripple among many others.
Reasons why I love using Nexo
#1 Attractive interest rates on idle assets
According to Einstein, "Compound interest is the eighth wonder of the world. He who understands it, earns it … he who doesn't … pays it."
Nexo offers great interest rates of up to 20% APR on cryptocurrencies and fiat, which make those offered by traditional financial institutions seem paltry! You can either choose to earn in kind, or earn in Nexo on a wide variety of coins, which gives an additional 2% annual percentage yield. Interest is compounded daily which means you get an interest payout every day. Money can be added and withdrawn at any time. There isn't any lockup period on deposits. If you do decide to opt for fixed terms, which renews monthly, you can earn an additional 2% annual percentage yield. Now, that's yummy cashflow on idle assets that you have sitting around!
#2 A simple & straightforward exchange platform
With Nexo Exchange, you can enjoy instant hassle-free transactions, fixed-price execution and unlimited number of swaps with the smartest exchange out there. Choose from over 150 market pairs. Simply open the nexo platform, select your currency pair, specify the amount you would like to change and click exchange; it's really that simple!
You can even earn up to 0.5% cashback with each transaction, depending on your loyalty tier, which leads us to our next point.
#3 A great loyalty programme — the NEXO token
NEXO was created during the initial coin offering, and distributed to the team and early adopters. The firm shares up to 30% of its profits with NEXO holders. The NEXO token underpins the loan and deposit ecosystem; holding the token entitles buyers to a 30% share of company profits, like a dividend. Nexo claims it has paid over $9 million to tokenholders since 2018.
Ever since joining Nexo and earning interests on my idle cryptocurrency in Nexo token, my interests in addition to being compounded, have grown exponentially alongside the rise in the value of the Nexo token. That's double the sweetness of earnings!
Your loyalty tier depends on the weightage of the Nexo tokens in your portfolio. The higher your tier, the more privilege you can enjoy, such as higher interest rates and greater number of free crypto withdrawals per month.
The NEXO tokens held in the account will earn a nice 7% annual percentage yield, and up to 12% annual percentage rate for a 12 month fixed term.
And last but not least, holding NEXO Tokens gives you the opportunity to participate in any future Governance Votes thus designing the future of Nexo.
#4 Funds are SAFU with Nexo
Nexo acts as the custodian for all deposits, meaning that the company stores your digital assets. It does so via a partnership with cryptocurrency custodial solution BitGo. Nexo is insured by Bitgo and Ledger Vault for 375 million dollars in digital assets.
Nexo is audited regularly to provide attestations of the company's custodial's holdings.
Nexo's assets are stored in cold wallets secured with multi-signatures, and the private keys are stored offline locked in Class III bank vaults for physical protection; while allowing for liquidity from third-party providers.
Nexo's security infrastructure is ISO certified. So, your funds are mighty safe on Nexo!
# 5 Free withdrawals!
With eth gas fees skyrocketing recently, sending coins over the ERC20 network can be quite a painful experience. Nexo readily absorbs such transaction fees for a certain number of times per month, depending on your loyalty tier. This translates to a significant amount of savings in blockchain fees.
Internal Nexo transfers do not affect your free monthly crypto withdrawals since they are off-chain. Once the free withdrawal limit is reached, you will be automatically charged a fee incurred by the network. The fee is not fixed and depends on the current condition of the respective blockchain. You will see the amount required for the processing of your transaction before submitting the withdrawal. Once the free withdrawal limit is reached, you will be automatically charged a fee incurred by the network. The fee is not fixed and depends on the current condition of the respective blockchain. You will see the amount required for the processing of your transaction before submitting the withdrawal. Under its #ZeroFees policy, you can make unlimited free-of-charge FiatX withdrawals, crypto, and FiatX transfers into your Nexo Wallet, and credit line withdrawals. Nexo does not charge any credit line origination, forex, and exchange fees.
#6 Efficient bridge to fiat
Nexo is very fiat-friendly. Conveniently purchase cryptocurrency with fiat (bank transfer/ credit card). Easily interchange cryptocurrency and digital fiat, which then appears as USDx, EURx, or GBPx on Nexo (each equivalent in value to its fiat counterpart). Earn an interest rate of up to 12% on this digital fiat - an interest rate far more superior than that offered by banks. In this regard, Nexo has essentially become a digital bank.
Just to test out the fiat service, I withdrew 10 USD to my local (Malaysian) bank account. It then appeared in my local bank account an hour later - much faster than what I had expected!
#7 Good customer service
Nexo has a very reliable customer support system, with a reasonably fast response time; my experience with them has so far been very pleasant. They can be reached via the chatbox at the lower right corner of the Nexo.io homepage.
#8 Great telegram community
Connect with other Nexo users on a lively telegram platform to discuss concerns and exchange thoughts on Nexo, as well as raise questions to customer support staff who are readily available in the chat group.
t.me/nexofinance
p.s. there are many fake Nexo groups out there claiming to offer ridiculously high APYs/ airdrops — don't fall for these! Always check that you are in the correct official telegram group.
Final Thoughts
Nexo is more than a regular wallet - whatever your investment strategy is, be it HODLing coins for long term profit, or actively trading to buy in the lows and sell in the highs, Nexo is a reliable wallet to keep your assets safe. I personally utilize Nexo as a cryptocurrency wallet and exchange, as well as a store of digital fiat currencies that can be withdrawn to my local bank account relatively fast. I have however yet to explore the loan features that Nexo offers. What are your thoughts on this? Feel free to leave a comment in the section below!
Click here to sign up for Nexo and avail a $25 signup bonus today!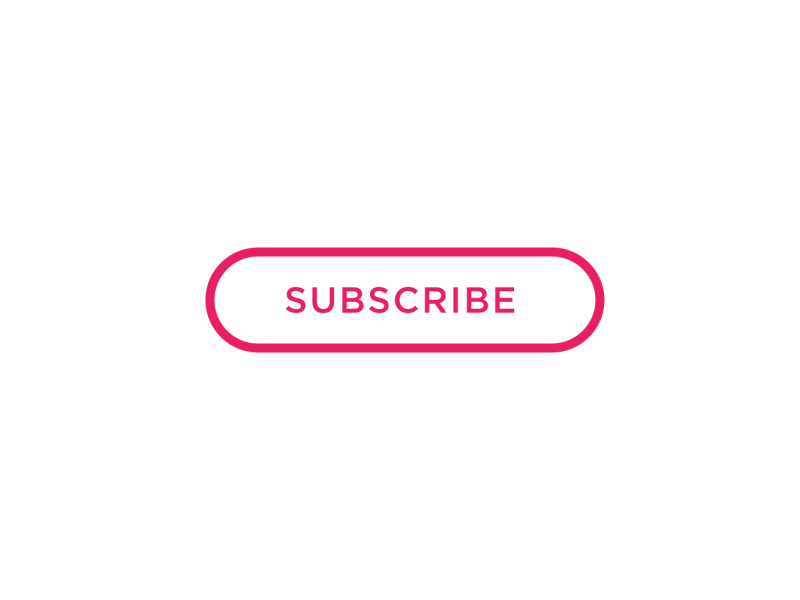 This article was originally published by me on medium and read.cash

As always this is not financial advice! But simply investment platforms I have invested in and have found worthy of sharing with. Do your own research before investing and never deposit money you cannot afford to lose. Feel free to ask me any questions below.

If you liked this article, follow & subscribe!

Check out the following platforms!

🎁 Cakedefi A one-stop investment platform that bakes passive cashflow at APYs of up to 200%! Get $50 with a $50 deposit.

🎁 Nexo The world's most advanced, regulated digital assets institution offering instant crypto loans, daily earning on assets, exchange, with services in 40+ fiat currencies in more than 200 jurisdictions. Get $25 with a $100 deposit.

🎁 Celcius A fintech platform offering interest-bearing savings accounts, borrowing, and payments with digital and fiat assets. Get $50 in BTC with $400 deposit.

🎁 BlockFi A cryptocurrency exchange and wallet. Get $10 with $100 deposit.

🎁 Kucoin One of the largest cryptocurrency exchanges.

🎁 Huobi One of the largest cryptocurrency exchanges.

🎁 Honeygain A crowdsourcing app to earn money off your unused internet bandwidth. Get $5, no capital required.

For Malaysian investors

🎁 Stashaway Get free investing for 6 months!

🎁 Wahed code 'KENLIE1' RM10 signup bonus

🎁 Capbay P2P code '8879c6' RM100 signup bonus

Connect with me Medium | Read.cash | Youtube | Telegram | Twitter