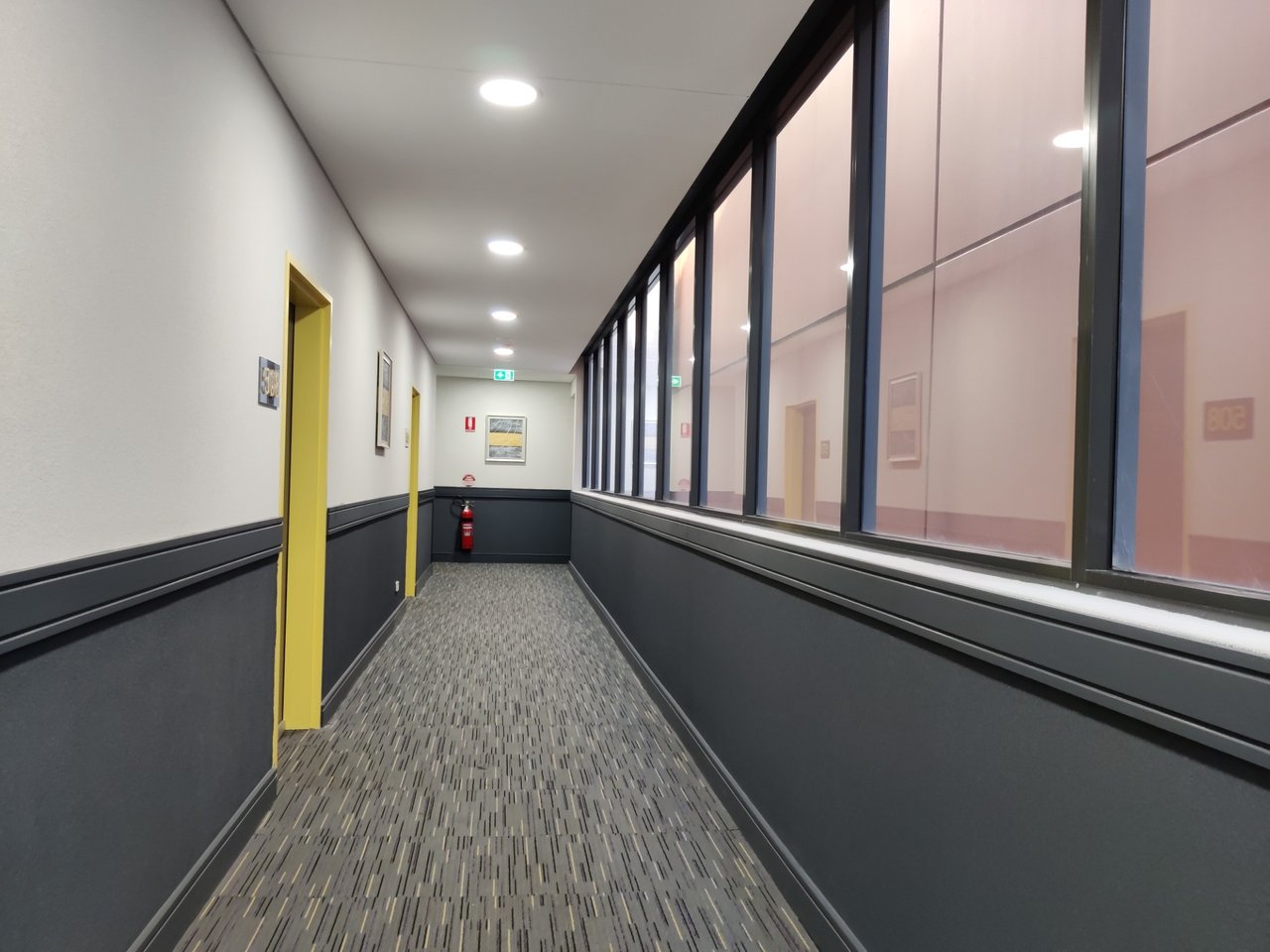 I've been hunting around for some cheap and decent places to stay in Sydney over the coming year... most of the groups that I am playing in will cover a hotel or something like that... and generally will organise a nice one for me to stay at... however, there are other groups with much smaller budgets, and for those... I have to find my own accommodation at my own expense. So... to prevent the accommodation costs eating up my actual fee, I have to find decent private places where I can hole up for the night! Hmmm... that sounds like I'm in a vampire movie or something like that...
Anyway, this was my first attempt... I found a place in Alexandria that was within walking distance of the rehearsal venue... that is also something to keep in mind for Sydney. Travel on public transport is not so much fun, and it can be quite disrupted or long... so, if I can walk, then I would much rather do that!
Another thing to take into consideration is the fact that most of my work will be in the centre of the city... and that is also where the accommodation expenses are going to be the most expensive. So, I have to balance the distance that I want to travel, with the amount that I want to pay... and I'm not keen to share rooms or facilities... so, that narrows down the choices a little bit... but I'm starting to get a feel for it!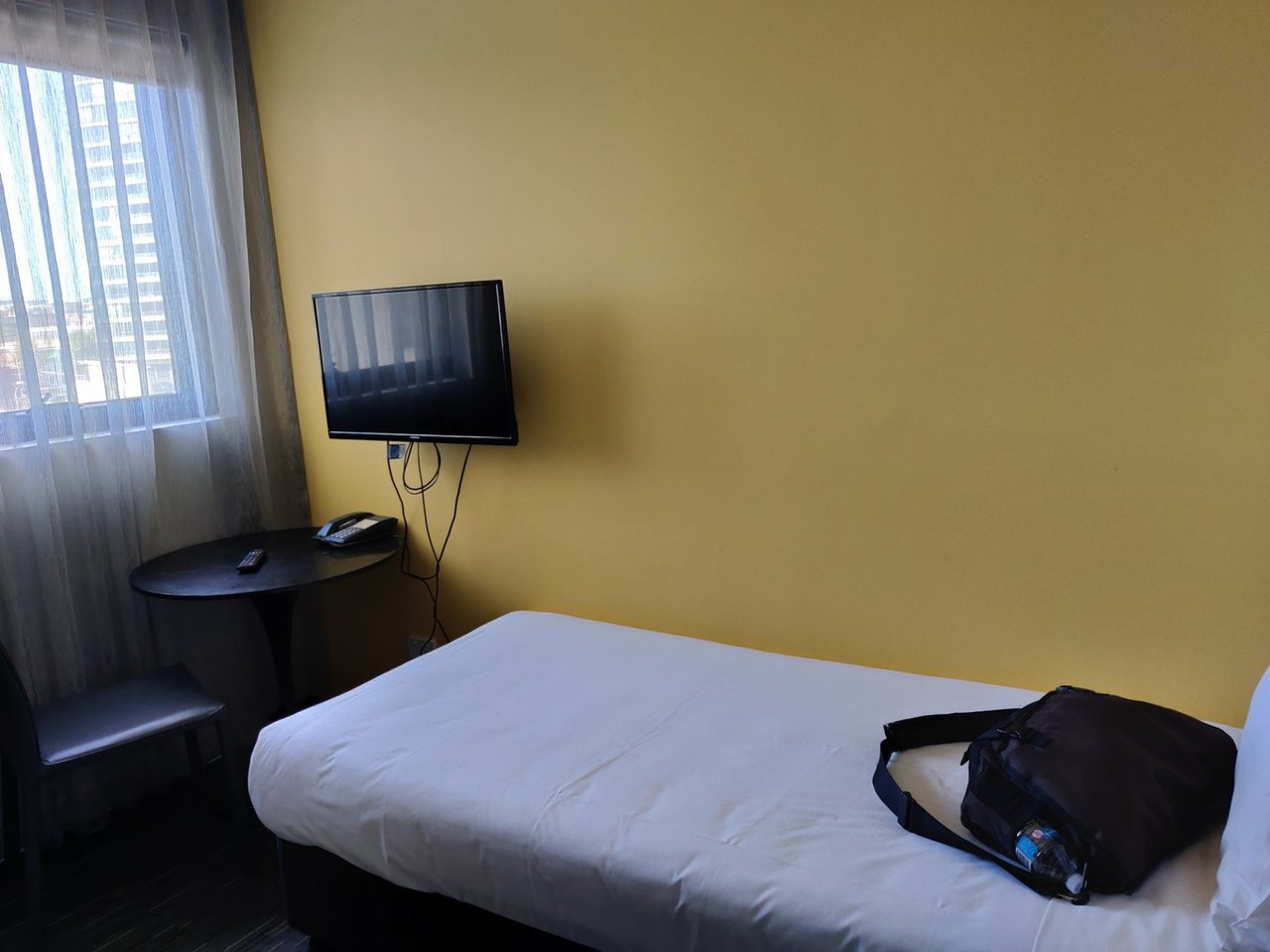 ValueSuites is a bit of a local hotel chain by the looks of it... and one that seems to cater for the temporary accommodation that is required by short stay workers. The type of people who just need a place to crash for the evening... and don't need any frills or breakfast or grand amounts of space. That is exactly the sort of thing that I'm looking for!
Nicely situated a short walk away from a railway station and some decent bus transport routes, this is the perfect first find! However, it won't be possible to stay here all the time... it will only be good for rehearsals that are in this area. For other rehearsals venues, I'm going to have to look for alternative options...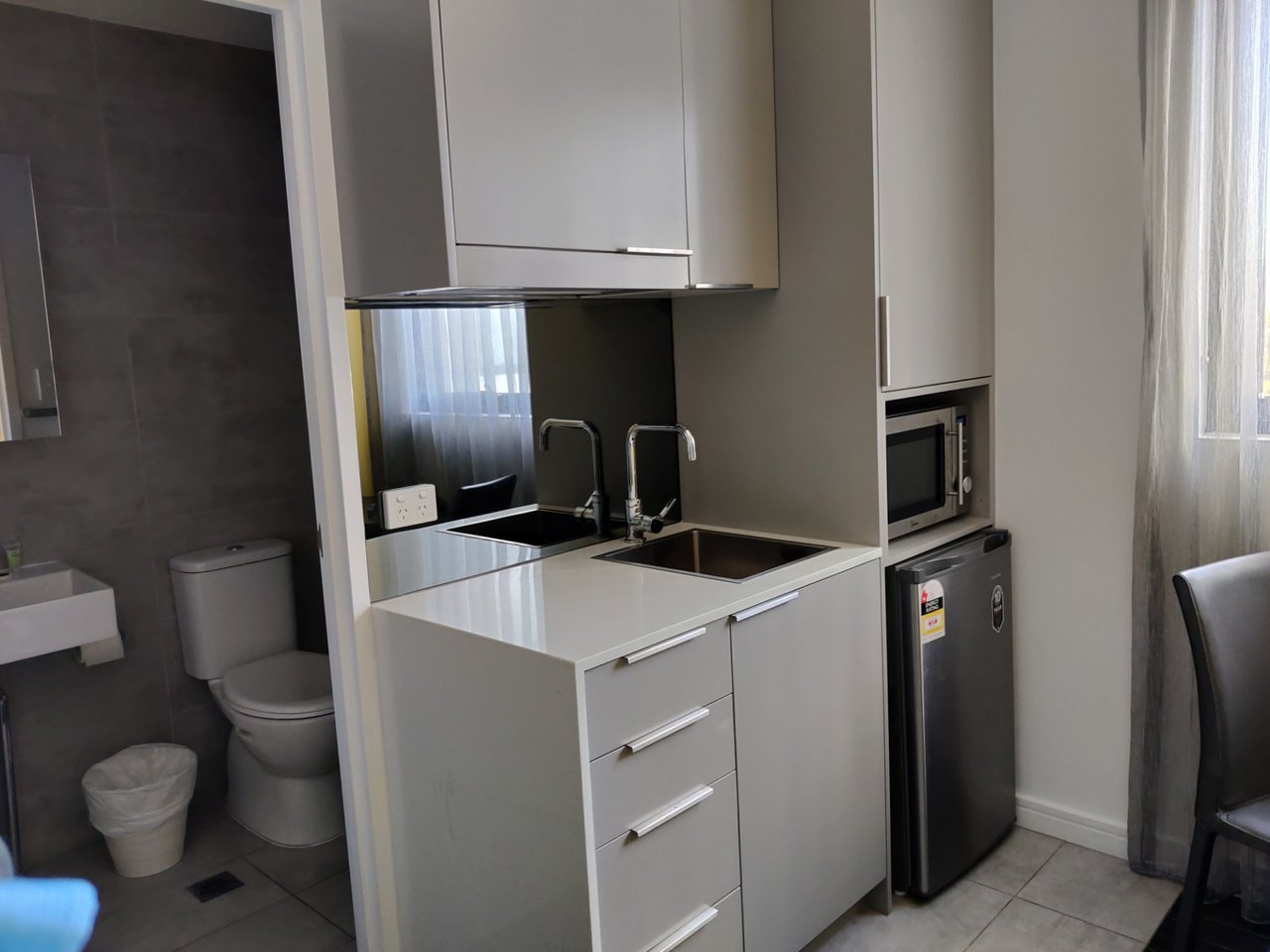 There is a tiny kitchen area... but it isn't really for cooking, unless you are handy at cooking with a microwave (which I am not!). So, it is more a place for cleaning up takeaway dinners and that sort of thing. Thankfully, there are quite a nice selection of restaurants and fast food places within a short walk of the suites, and so you won't be wanting for good and inexpensive (for Australia...) food.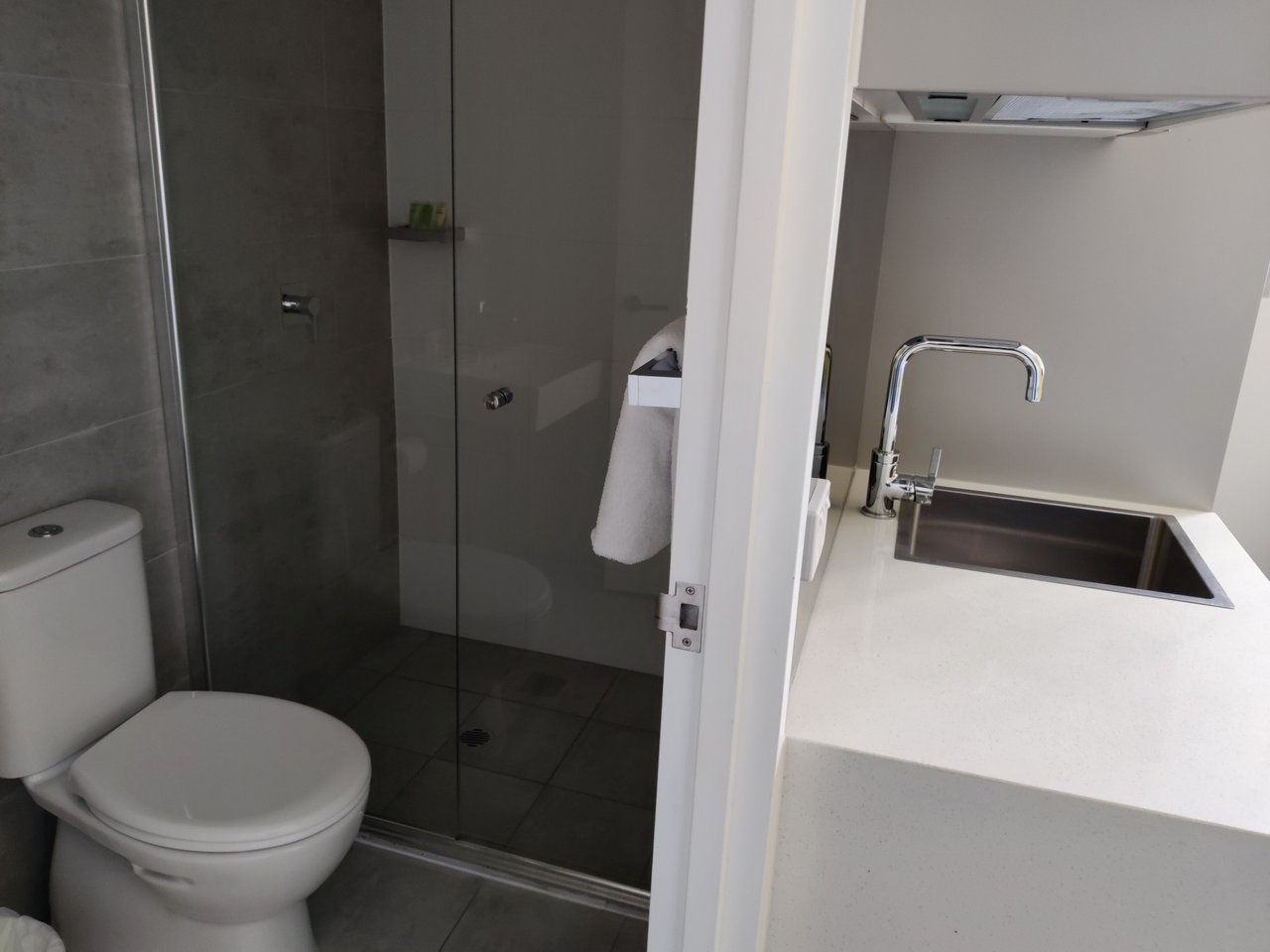 Just to highlight the compact nature of the room... this is the divider between the shower/toilet area and the kitchen. The whole place is about as big as a decent sized single room in an Australian house. That said... again, the purpose is for a overnight crash pad, and not a place to spend your days!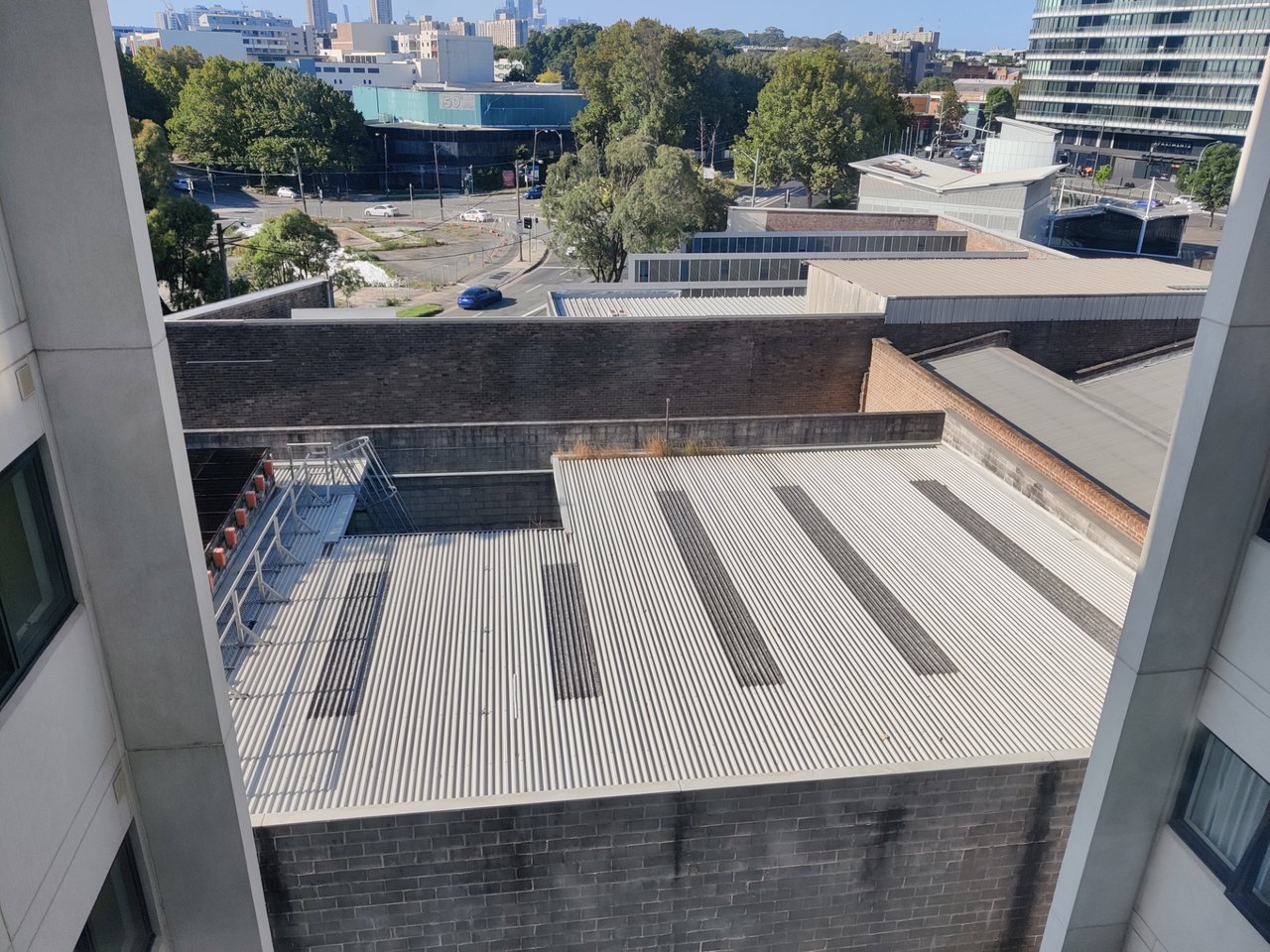 ... and the view... well, is nothing to write home about. Unless you are planning to complain. In the evenings, you will want to have the room window closed... there are pubs and bars in the area, and you will have music of varying tastes wafting into the room.
So, ValueSuites... definitely worth it if you are travelling by yourself and just looking for an overnight crash pad to sleep and then bounce out to work. It is a touch too small for two people to comfortably fit in... but I guess if you have to, then it is possible. For one person, I was more than happy enough to stay here... but I'm definitely a person of very simple tastes in that regard... if it is dry, warm enough and has power and a comfortable bed, then I'm generally happy enough!
View this post on TravelFeed for the best experience.