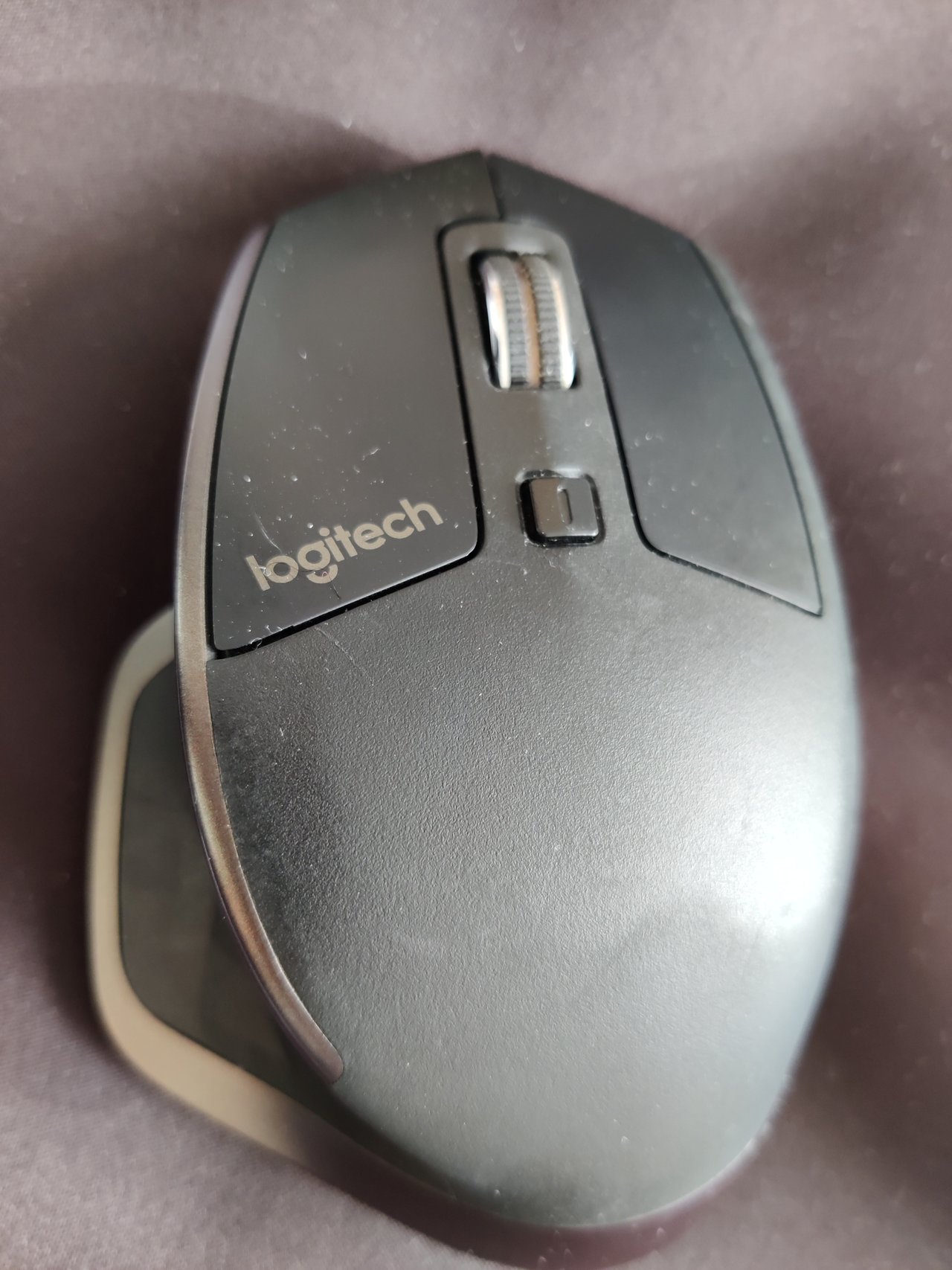 Gaming is no fun if you don't have a decent mouse... however, not all gaming mice are great for productivity work as well. Of course, it is nice to have lots of extra buttons for macros and stuff, but most of the time I play games that don't really need all that extra stuff. That is more the domain of WoW players... I just need something with a decent tracking rate, and preferably wireless.
On my gaming rig in the attic, I have a decent wireless gaming mouse (I will review it some time...). For my laptop, I needed something that was just a touch smaller for travelling and would be a better fit for productivity. After hearing lots of good stuff about the Logitech MX Master mouse, I decided to give it a go when it was on sale. After all, any mouse was going to be a decent upgrade over trackpad or the good old Microsoft travel mouse that I was using at the time!
The first thing to note about the Logitech MX Master is that it connects to your computer via a USB dongle over a WiFi connection. This is quite handy as it is the universal dongle for all Logitech devices, which means that you don't need to switch devices in and out when you are changing mice. However, it does mean that one of your USB ports will be occupied with the little adapter. Thankfully, it is a pretty small adapter... so it can just stay in and you won't have any problems with cases.
One KEY thing to note is that many of the Logitech mice will still ship with old Universal Receiver software that is vulnerable to the highly critical MouseJack attacks. So, the very first thing that you need to do is to visit the Logitech website and update the firmware of the receiver (not the mouse, but the actual receiver).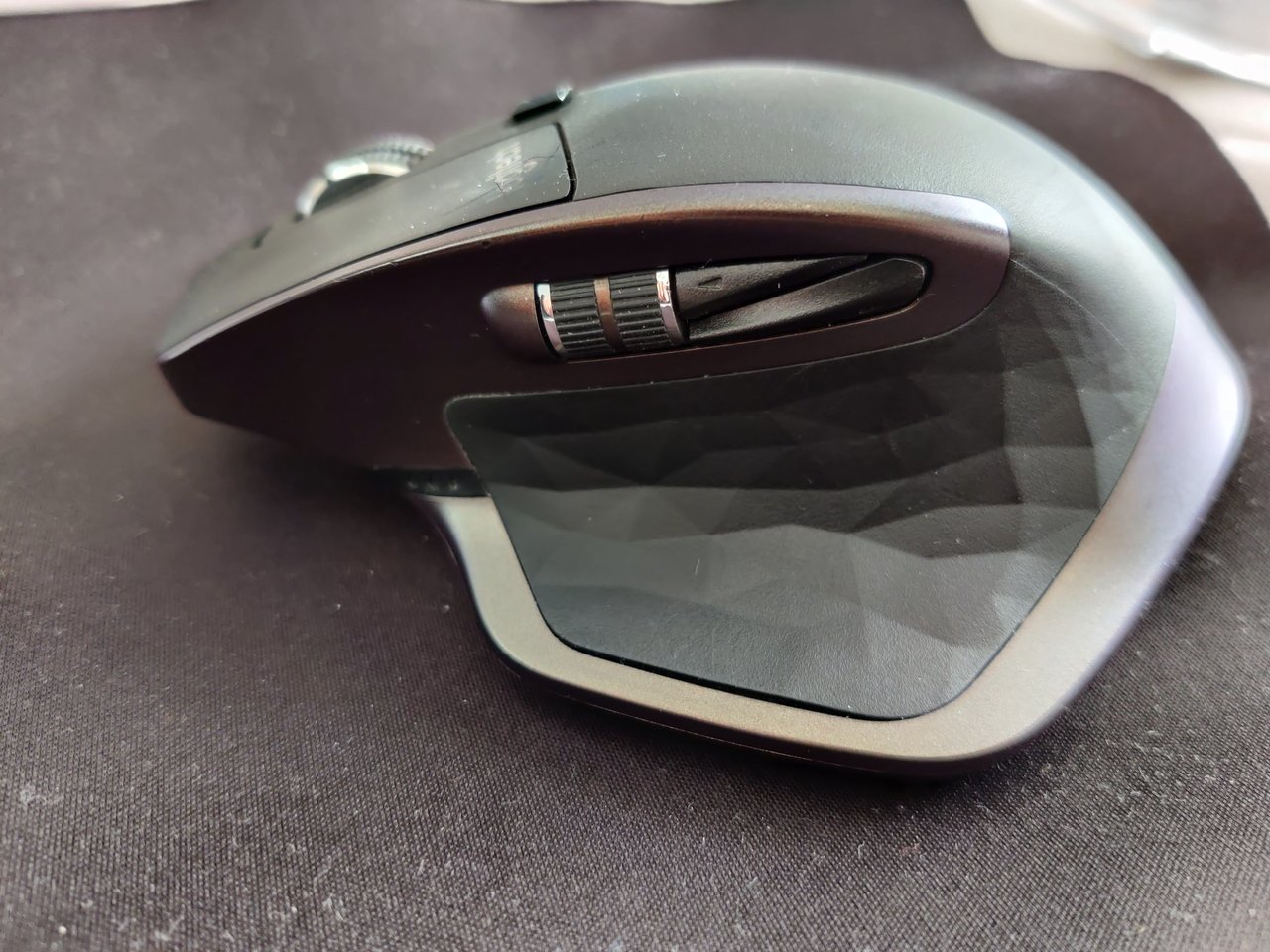 The mouse is a comfortable fit in the hand, at least for right-handed users. It is built in an asymmetric manner, so I think it would be quite uncomfortable if you were left handed. There is a winged ledge on the left to rest your thumb, and on the same section, you have the horizontal scroll wheel as well as two configurable buttons.
The winged ledge is the single piece of "flair" on the mouse. A pleasant textured design with LED lights at the leading edge of the wing to indicate battery level.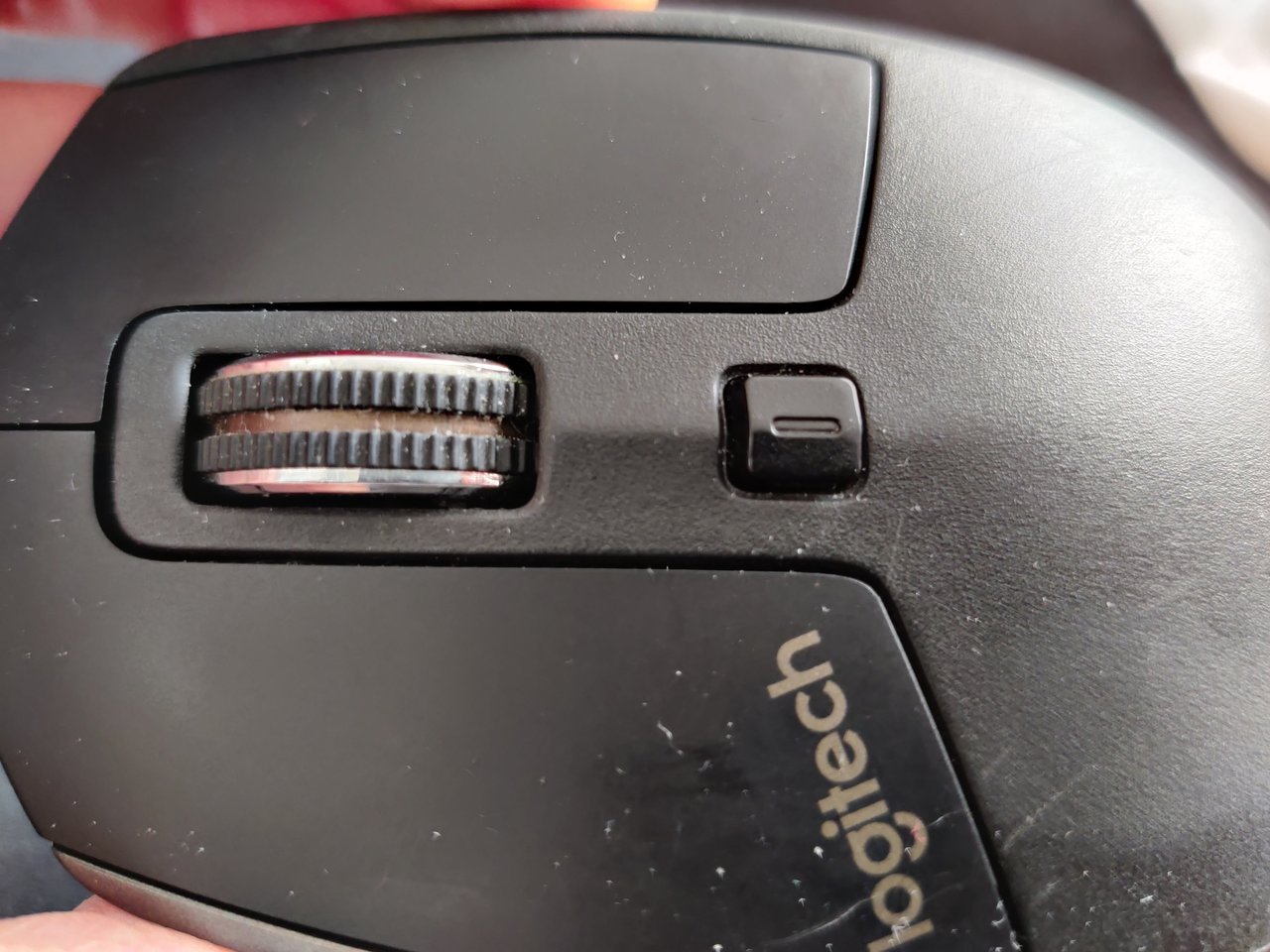 Along the top of the mouse, are the standard two buttons and the vertical scroll wheel which also doubles as a middle mouse button. However, seated under the scroll wheel is the MX Master's killer feature!
Pressing the button will switch the scroll wheel between infinite or precision scroll modes. In the infinite scroll mode, the gearing is uncoupled and a flick of the finger will send the wheel spinning indefinitely (almost... we aren't making a perpetual motion machine here...). For web pages or documents that are crazily long, this is just an amazing feature. However, it is also a great feature for games where you need to zoom in and out constantly... a quick flick and you are at maximum or minimum zoom!
The precision scroll mode couples the rubber gearing. The effect is the same, but there is "friction" which will slow and stop the spinning wheel. With a touch of practice, you will be able to quickly flick to go exactly where you want in a vertical scroll. Much better than slowly and carefully wheeling around with your finger... only to overshoot, driving one completely nuts!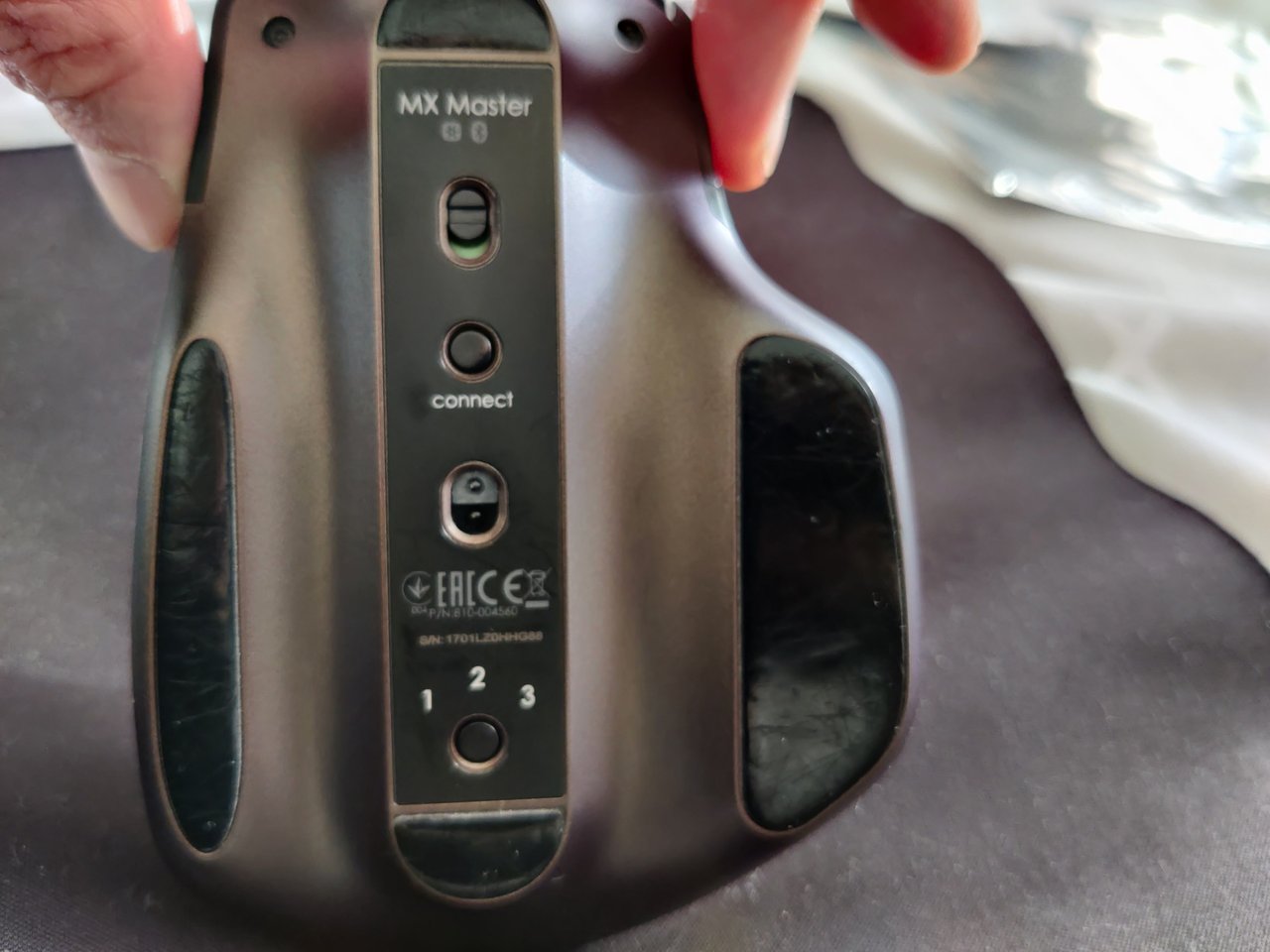 On the underside of the mouse is the power switch and the up to 1000 DPI laser sensor. I've had absolutely no problems with tracking precision when using a mousepad or on a hard surface. There is also the ability to connect and switch the mouse between 3 different Universal Receivers.
The battery has great life, often lasting well over a month of regular usage. The charging port is a micro USB port at the noise of the mouse. It's a perfect placement as you can plug it in to charge and it still functions seamlessly as a "wired" mouse.
So, wrapping up... the MX Master is a great mouse for productivity, which doubles as a pretty decent mouse for RPG/Strategy gaming. It works decently enough for FPS games, but don't expect the high level of tracking performance as a purely dedicated gaming mouse. Unless you are a competitive gaer, you don't have to worry about that.
Highly recommended, especially in it's newer incarnations and it is definitely worth the slightly higher price in comparison to a budget mouse. After all, there is nothing more frustrating than a poor input device when you are trying to be creative or productive... or just gaming!
But don't forget to update that Universal Receiver firmware, unless you feel like having your computer Pwned via the input device running unwanted code!