Ladies and gentleman ... I present you the first event I organized for the SuperUMAns: The #UMAPumpkin Carving Show-off!  It was a demonstration of skills but not a competition, as the prize pool will be shared equally to all the participants!

  The event had few rules and the artwork was created by @ArtistByron. The participants had to carve the superUMAns chicken logo on a fruit, as pumpkins are not available all over the world, and share it on Twitter with the #UMAPumpkin and @SuperUMAns tags. The time frame was from 22nd of October up to the last minute of Halloween.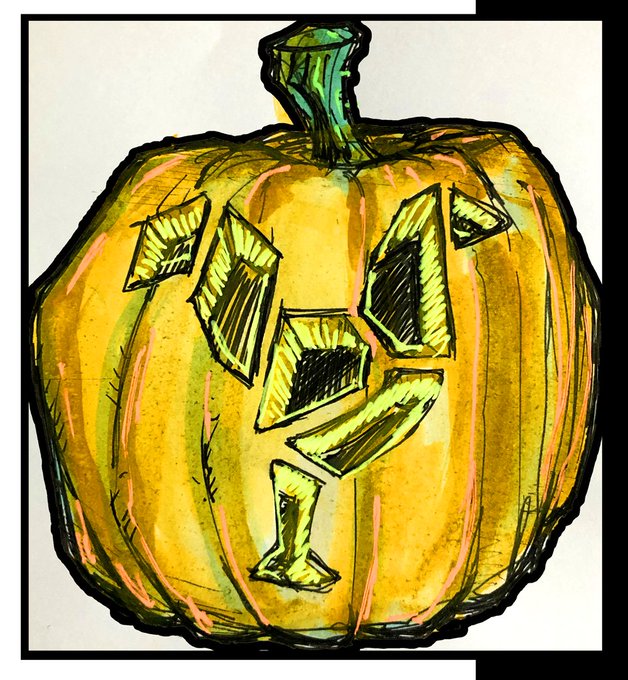 All the entries where gathered in the Twitter thread below and everyone went above and beyond with their work. We had several pumpkins, we had bananas, apples, pears, lemons, watermelons and even a carved pawpaw. Have a look and let me know which one was your favorite.
Was too early to carve the pumpkins when I started the event, and my practice was done on a juicy lemon. I made my #UMAPumpkin closer to Halloween, and I do like the end product.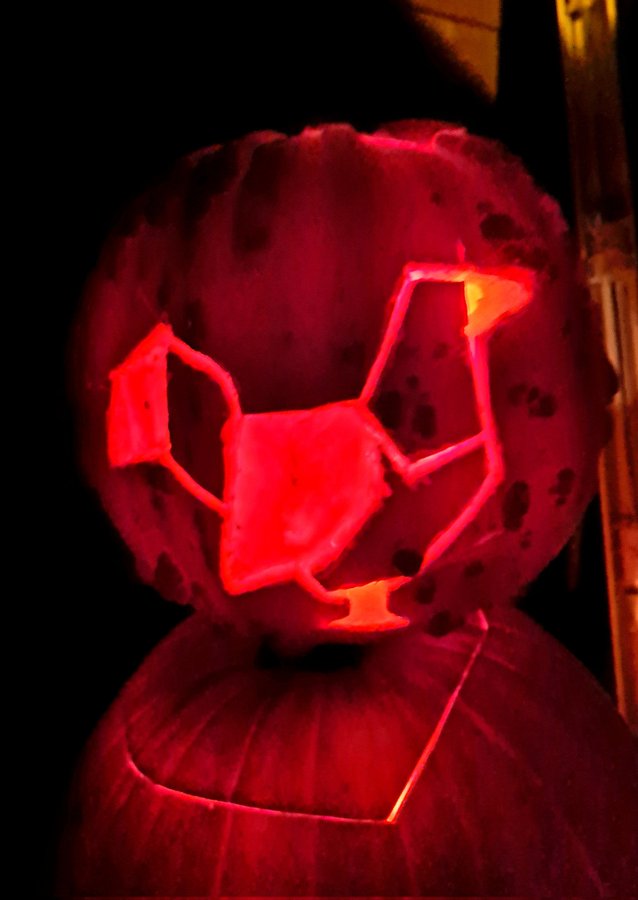 I never doubted by carving skills, give me a knife and I will carve Mona Lisa on a pumpkin ... but the one I chose for the superUMAn chicken was hard as a rock. I don't know what type of pumpkin it was but it was more like digging for fossils than carving.
The prize pool was 300 $uINT shared equally to all the participants. The value of the prize can reach a maximum value of $7200, based on the number of integrations that UMA achieves until expiry on December 30, 2021. The 18 participants will receive 16.666 $uINT each, approximately $40 at the current $2.42 per uINT. The value of uINT is given by the current two DAO integrations (PoolTogether and VolatilityDAO) but this prize is a gem as it may reach $400 at the end of December.
Did I got your attention? uINT is the Q4 KPI Option that will pay based on how many DAOs will integrate any of UMA's KPI options, Call/Put options, Range Bonds, Success Tokens.  When the KPI option will expire, the pay out will pay 50 $UMA tokens per integration, per 1,000 uINT. If a DAO integration  is funded with more than $5,000,000 worth of tokens then the uINT pay out will be boosted with an additional 100 $UMA tokens.
How to join the superUMAns? 
The SuperUMAns are the community's ninja troops and the people who bring the community to life. All you have to do to become a superUMAn join the Discord channel and put your talents to good use! There is always room for another superUMAn!
Residual Income:
DeFi bounty at CakeDeFi with $30 DFI for new users
The fountains: PipeFlare ZCash,   GlobalHive ZCash  &  Get.ZEN
Publishing bundle: Publish0x,  ReadCash,  LBRY & Presearch