Wondering what is Chia coin? Looking for the best platform to buy Chia Network crypto XCH? In our new article, we will reveal the Chia Network project's latest milestones, plans for future development, and Chia coin price prediction from the most trustful analytical platform. And of course, we'll give you a short tutorial about how to buy Chia coin using StealthEX. Let's start!
Financial analysts are quite optimistic about Chia coin price prediction. By the year 2025 XCH price will soar up to the level of $500 per coin. And by the end of 2030, the Chia crypto price may be equivalent to $3,800.
Current Chia Coin Price $105.68
Chia Crypto Price Prediction 2025 $524.52
Chia Coin Price Prediction 2030 $3,879.46
Chia Coin Price Prediction 2025-2030
TradingBeasts Chia Crypto Price Prediction
TradingBeasts says that Chia crypto price by the beginning of the year 2025 will be equal to $439.798 per coin (+228 %). 
WalletInvestor Chia Coin Price Prediction
WalletInvestor thinks that XCH is a bad option for a long-term investment. They suppose that the Chia coin price may drop to $10.3 or even lower. 
WalletInvestor estimates that the XCH coin maximum price will be $2 by the beginning of January 2025 (-98%). 
DigitalCoinPrice Chia Crypto Price Prediction
DigitalCoinPrice thinks that Chia cryptocurrency price will rise in the future. By the end of December 2025, XCH crypto could be worth $344.25 per coin (+225.95 %), while by the begging of 2030 its price may be equivalent to $524.52 (+397.14 %).
CryptocurrencyPricePrediction Chia Coin Price Prediction
Analytics from CryptocurrencyPricePrediction are very positive about the Chia cryptocurrency's future price. They estimate that by the year 2030  XCH price will soar up to the level of $3,879.46 per coin (+3500%).
Chia Coin Price Chart For The Last Week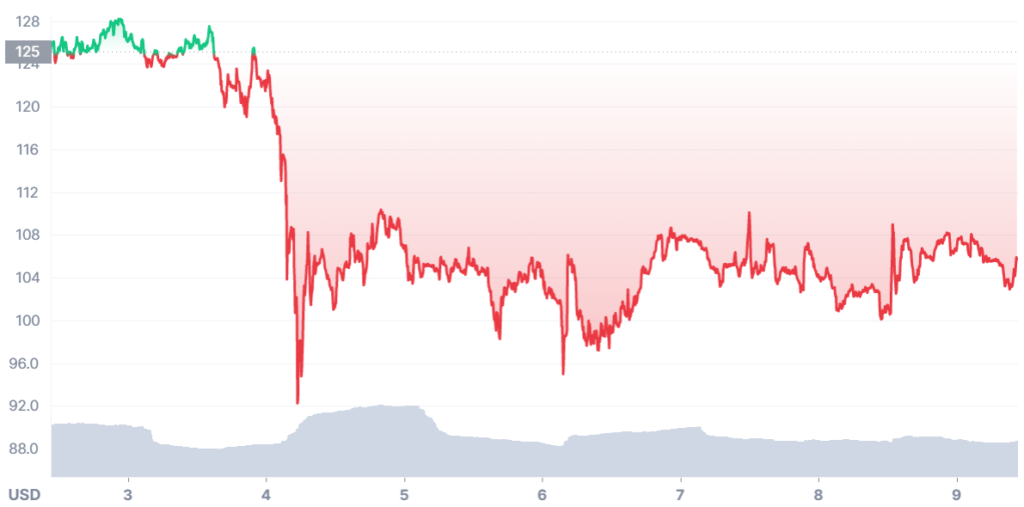 Current Price $105.68
Market Cap $264,454,439.65
Volume (24h) $18,214,359.09
Market Rank #272
Circulating Supply 2,506,322 XCH
Total Supply 22,582,025 XCH
7 Day High / Low $92.23 / $127.56
All-Time High $1,934.51 May 3, 2021
Source: CoinMarketCap, 9 December 2021.
What Is Chia Network?
Chia Network is a Layer-1 blockchain that uses its own custom-designed programming language called Chialis and intent to be a green alternative to Bitcoin. The Chia Network project was created in 2017 by BitTorrent founder Bram Cohen. The creator's main goal was to reduce cryptocurrencies' energy consumption. Therefore, Chia Network uses the Proof-of-Space-and-Time algorithm and uses customers' disk space as a transaction validator. Users who provide their own disk space to support the network are getting rewards.
What Is Chia Coin XCH?
Chia Network has its own internal coin called XCH. Nowadays Chia coin is among the TOP-300 cryptocurrencies by market capitalization. 
Chia Coin News
Recently the Chia coin project had the following main updates and news: 
Released the CAT1 standard.
Announced Bug Bounty Program.
Published a huge article about Chia mining and Chia farming, where give explanations about all the features of the project.
Joined the Cryptocurrency Open Patent Alliance and the Open Compute Project.
Released Public AWS Image for Bluebox Timelords.
Launched Chia Cultivation Grant Program.
According to the data that can be found on Reddit, we can expect that the Chia Network Team will be working on the following features in the near future:
Development of the core blockchain and release of Layer 2.
Application improvements: coin custody v2,  DID v2, Project Atari v2, non-custodial exchange, NFT standard release, and others.
Is Chia Network A Good Option For Investment?
As you can see many analytics are quite hopeful about the Chia coin's future price. In the near future, Chia crypto's maximum price may soar up to the level of $3,879.46 per coin, while the XCH coin minimum price can be $2 per coin. So if you are looking for long-term investment opportunities with good earning potential, we suggest you do your own research before investing in XCH cryptocurrency.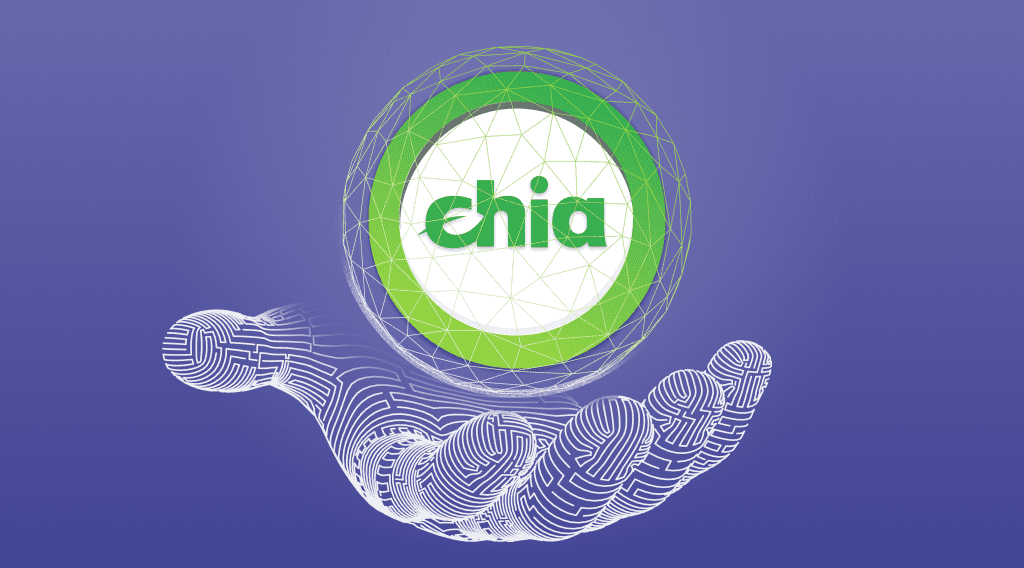 Where To Buy Chia Crypto?
Don't forget that StealthEX is the best platform to buy Chia coin. The process is private, and everyone can buy digital assets instantly without worrying about their safety. You can select more than 400 different crypto coins with no need to provide much information for getting your crypto.
How To Buy Chia Coin?
Just go to StealthEX and follow these easy steps:
Press the "Start exchange" button.
Provide the recipient address to which the coins will be transferred.
Move your cryptocurrency for the exchange.
Receive your coins!
Follow us on Medium, Twitter, Telegram, YouTube, and Reddit to get StealthEX.io updates and the latest news about the crypto world.
Remember, that Chia crypto is a fairly young project, and don't forget to do your own research before buying any crypto. The views and opinions expressed here are solely those of the author.

You are more than welcome to visit StealthEX exchange and see how fast and convenient it is.