If you haven't yet heard about Splinterlands' Praetorian Land Sale, there are several things you should know.
First, we hope that rock you have been living under has provided adequate shade and protection from the elements, and that no wild badgers have also attempted to make it their home. Second, the RAFFLE is the greatest giveaway in the history of Splinterlands. Over $100,000 in prizes are being given away, and that is not including the Totem prizes that have no established value because they are brand new releases. Third, these RAFFLE tickets can no longer be earned with every purchase of LAND because the discounted Presale has ended. Fourth, the epic drawing that you have been waiting for will finally take place on Tuesday, January 26th at noon EST.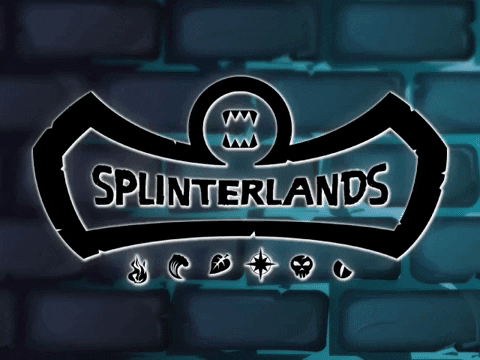 The Prizes
You read that correctly. One lucky winner will win an entire REGION of land in the upcoming Land Expansion. That's 1000 Plots, and the elite title of "The Praetorian." Those with this title will ever be remembered as "those who came before," and their majesty will shine throughout not only the Praetorian Lands, but all the Splinterlands.
Additionally, Splinterlands will be giving away thousands of Booster Pcaks, Azmare Dice, Plots, and TOTEMS of untold value. These Totems will offer production bonuses and enhancements on future owned land. And of course in classic Splinterlands fashion, everything is tokenized and immediately transferable for those wishing to sell or trade.
Find the latest detailed Raffle info in THIS POST!
The Tickets
RAFFLE Tickets were distributed during the three discounted stages of the Land Presale. Each stage had decreasing discounts, and 1 Raffle Ticket was awarded for each dollar spent by land purchasers. Because the Presale stages are now over, these Raffle Tickets are now only available for purchase on the secondary market at HIVE-Engine, and only while supplies last.
As players and collectors scramble for positioning as we lead up to the big event, the Raffle tickets will become harder and harder to come by. But do not fear, Splinterlands players and speculators! You may rejoice in not only the fact that you have emerged from under your rock, but because this is your chance to WIN Raffle tickets!
THE TICKET GIVEAWAY
Entering this mini-giveaway (which has the potential to make you a Splinterlands land baron) is simple. 
REQUIREMENTS
1. Share this article on another social media platform of your choice (Facebook, Twitter, etc)
2. Comment below with a link to your share and your Splinterlands user name!
The first 25 people to correctly enter will each win 20 Raffle tickets!
---
This is an exclusive 500 Raffle Ticket Splinterlands Publish0x giveaway!
Pay close attention for updates from Splinterlands! The big drawing will be on Tuesday January 26th!
See you on the battlefield!
Splinterlands on Twitter
Splinterlands Discord Community
Splinterlands Telegram Community
Splinterlands HIVE Blog
Splinterlands Publish0x Blog