Wax.io, also known as Worldwide Asset Exchange is one of the most trusted and successful blockchains for development in the area of Non-Fungible Tokens, or NFTs. They are highly organized with active use-cases springing up all over the world. WAX offers cutting-edge features such as block rewards, staking, guilds, and extensive tools for the development of games and other DAPPs.
---
---
Naturally, as one of the leaders of blockchain gaming, Splinterlands was bound to connect with WAX, which we did all the way back in November of 2019. With THIS ANNOUNCEMENT, Splinterlands' partnership with WAX began. Today, one of the key pieces was put into place:
WAXP (the currency of the WAX blockchain) can now be used to purchase Credits on Splinterlands. Credits (pegged to 1000/$1 USD) are one of the in-game currencies that can be used to buy Booster Packs, Potions, cards on the Monster Market and more.
---
Below are the four components to the original plan for integration from November. There have been some major changes since then, such as the migration of Splinterlands to the new HIVE blockchain and the addition of Credits in-game. The last two points are still in active development, but today's announcement is one of the most exciting portions of the partnership for Splinterlands and WAX users alike.
-Add support for the WAX token for purchases of packs and cards on the market - DONE TODAY
-Allow players to link their WAX All-Access account with their Splinterlands account - DONE PREVIOUSLY
-Add support for the WAX token in tournaments and run a series of tournaments with WAX token prizes - IN THE WORKS
-Ability to transfer cards from the game to corresponding tokens on the WAX blockchain where they can be bought and sold on the OPSkins website and vice versa - IN THE WORKS

---
Dear WAX users:

Now that you can integrate your wallets and buy Credits with us, we would like to formally and whole-heartedly welcome you to Splinterlands. We hope you love the game as much as we do, and we look forward to not only playing games with you, but creating beautiful things together for years to come!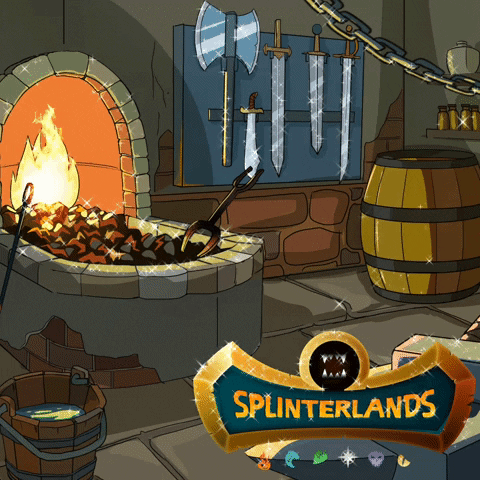 ---
OWN your stuff like never before with Splinterlands and WAX