It's true. Most of us Splinterlanders still haven't fully wrapped our heads around the strategic nuances of the last three rulesets that were recently added to the game: Noxious Fumes, Stampede and Equal Opportunity. Still, when awesome updates call we must press on!
You'll find the original update post in all its glory HERE on the main Splinterlands blog at Peakd.com.
---
New Rulesets!
On March 8th, Splinterlands announced (among other things) that three new rulesets will be added to the mix. These new rulesets will go live on Monday, March 15th, following the weekend's DYGYCON event. Let's get into the exciting details of the new rulesets so you can be prepared to hit the ground battling.
1. Explosive Weaponry - All monsters get the Blast ability.
Look familiar? Yep, it's Blast! In this ruleset, every warrior on the battlefield gains the Blast ability. It may not be exciting for Yodin Zaku, but every other summoner is sure to have an explosive time with this new ruleset!
2. Holy Protection - All monsters get the Divine Shield ability.
Lorna Shine may not shine quite so brightly in the face of this new ruleset. Everybody will get to live longer in these battles, making the strategy run even deeper. If you're used to counting on quick, speedy kills, you'll have to go back to the drawing board with this one. Welcome to Holy Protection.
3. Spreading Fury - All monsters get the Enrage ability
The Enrage ability always makes for an unpredictable battle. It's one of those abilities that is only activated 50% of the time, making it harder to plan whenever there is an Enrage monster on the battlefield. That's why I have always loved the Naga Warrior. With her Enrage in the mix, you know that there will be some chaos, but you never quite know how it will turn out. Imagine the mayhem when every monster on the battlefield has the Enrage ability, which doubles their attack power when activated.
---
That's it for this quick update! Get ready for these exciting new rulesets to shake up Splinterlands battles once again beginning next Monday, March 15th!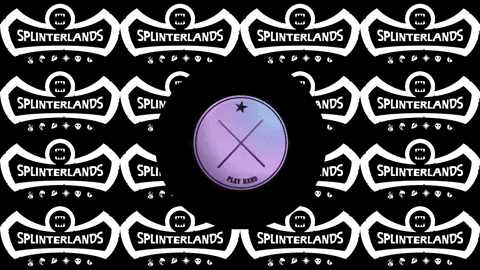 See you on the battlefield!
Play Splinterlands
Visit the WIKI
Splinterlands on Twitter
Splinterlands Discord Community
Splinterlands Telegram Community
Splinterlands HIVE Blog
Splinterlands Publish0x Blog