Who's pumped for THE Digital Crypto Conference Event of Mid-March 2021?!
DYGYCON 2.0 is barely more than a week away, and while this may seem like the home stretch, we're just getting started! After we hosted the first DYGYCON event last November and no one wanted to leave the Expo, we could tell that this new kind of crypto event would be pure magic.
The 2nd installment of DYGYCON is shaping up to be even more epic than the first. We are filling out a list of all-star sponsors, partners and supporters, and it's (barely) not too late for you to be on it.
The best way to support DYGYCON and allow DYGYCON to best support you is by becoming a booth holder. While you can do most of the things below as a free guest of the DYGYCON event, becoming a booth holder will elevate you to VIP status. A DYGYCON booth is like a personal presentation stage, party zone and private meeting area all in one.
Make Friends - This is DYGYCON's most important goal for everyone involved. Many of us blockchain geniuses spend so much of our time working and creating sheer brilliance that we tend to miss out on opportunities to meet people in the old-fashioned way. Well, not exactly the old-fashioned, but friends are friends, and even in the superconnected world of internet, they can be hard to come by. Take some time, meet some people, make some friends; you'll be glad you did. Plus, people will be impressed at how important you seem to be by having a booth at DYGYCON. Then they're more likely to be your friend.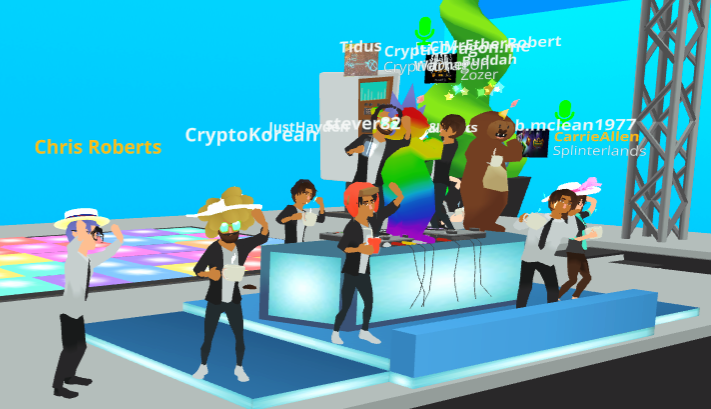 Network and Connect - The idea can be intimidating, because let's face it, the word has the word "work" built right into it. But as nearly all successful people can tell you, networking is some of the most important work they have ever done. People need people in any and every industry, and networking is how those people can be found. What you don't hear enough is that networking can be not only easy, but enjoyable and memorable. With the example of DYGYCON, networking can actually feel like a break from working. And with a DYGYCON booth, avatars of real people will walk right up to you and strike up a conversation with this in mind.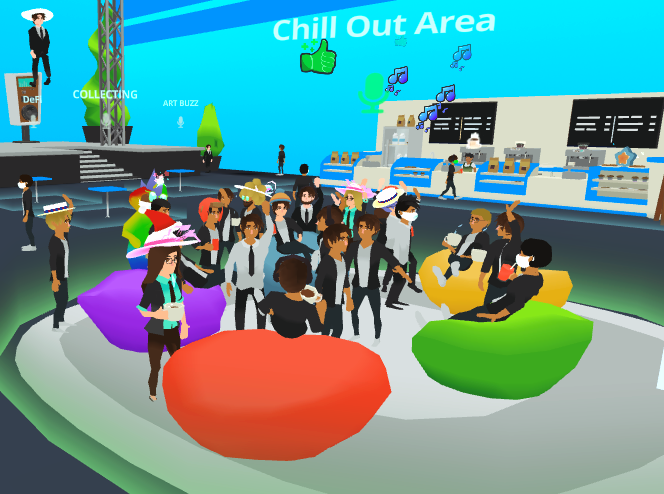 Value and Exposure - When you're trying to grow a project, product or company and constantly get seen by more people, it's easy to fall into the trap of thinking it's all a numbers game. We have discovered that marketing is less about how many people you are reaching and more about questions like how effectively you are reaching them and whether they're the right kind of person. DYGYCON will deliver you tons of the right people. In fact, it was designed with that exact goal in mind: To build connections and create relationships with the exact people you as a company are looking to make a connection.
Because DYGYCON is a new event and we cannot yet back up our sponsorship packages with tons of hard provable data, booth prices are cheaper than they will ever be. By becoming a DYGYCON booth holder, you'll be brought into our inner circle, our family, the Splinterlands success club. And you can take this initiative to grow your business for a lot less than you might think.
We treat our sponsors as supporters, because without their support, DYGYCON could never be such a success. But those who support us can also benefit themselves and their companies in untold ways. It is our pleasure to provide to you all the value that we can muster up. We'll show you gratitude and support for your belief and trust in Splinterlands to deliver value, which creates a beautiful circle of trust that can lead to us accomplishing truly incredible things together in the future.
---
Our March Sponsors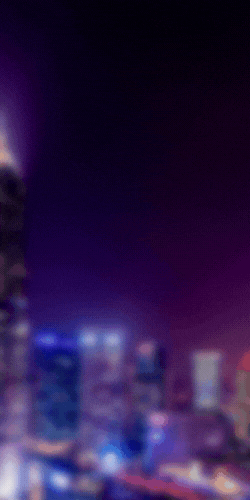 Gala Games
Marketsquare
Brave
Superworld
UltraRare
Enoki DeFi Club
DCity
Blockchain Founders Fund
The Sandbox
NFTHub
Womplay
Blockchain Game Alliance
CryptoMonKEYS
CryptoStache
Blockchain Cards
Euclid and Oakes
Gamerjibe
Proof-of-Attendance Protocol
NFT Showroom
HIVE-Engine
DigitSpin Crypto
---
We have nearly filled 4 rooms of the DYGYCON Expo with sponsor booths of various sizes, but there is absolutely room for more. It's a digital expo hall powered by Gamerjibe after all, which means that adding to the building is a lot easier than hiring a contractor and undergoing a lengthy construction project.
---
You have until Tuesday, March 9th to finalize your place as one of our esteemed booth holders. To learn about booth options, simply send an email to organizer Carrie Allen - Carrie@Splinterlands.com
---
Some DYGYCON Features to Anticipate
Talks from Industry Experts -
Aggroed - Splinterlands
Jason "Bitbender" Brinks - Gala Games
Justin Renken - Marketsquare
Hrish Lotliker - Superworld
Adrian Krion - Womplay
Exclusive Collaborative Release from Ultra Rare and Splinterlands

Giveaways -
Blockchain Cards
Splinterlands Cards
Splinterlands Land
CryptoMonKEYS
UltraRare Collectibles
Euclid and Oakes
DYGYCON Proof-of-Attendance Badge

WAX NFTs
Splinterlands 1st Edition Collectible Comic Book Page
And more!!
Prizes -
Splinterlands Packs
Splinterlands Legendary Summoners
UltraRare Exclusive Horrors!
Exclusive NFT HIVE Badges
Contests!
Splinterlands Challenge Booth - Beat a Pro, Win a Prize!

Races!
Scavenger Hunts!
Biggest Fish!

Pro Angler!
You Got Served!

Pyromaniac!

Best Screenshot!
Pro Networker!
Auctions!
1 of 1 Ultra Rare Horror Card
1 of 1 Splinterlands Alternate Art Sketch
1 of 1 Euclid and Oakes Gravy Gang art from Senor Lupe
Splinterlands 1st Edition Collectible Comic Book Page NFT

Splinterlands max Legendary Summoner
Mirandus Property
...and more!
Come for the fun, stay for the connection!
Register here: DYGYCON at Gamerjibe
Contact Carrie to get a booth: carrie@splinterlands.com
SEE YOU THERE!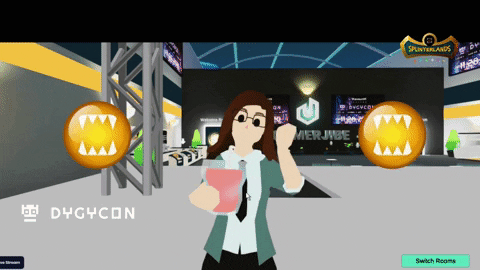 ---
SALES TEAM - Initial Application