If you are not signed up for Splinterlands yet make sure to use my link!
---
Today I (finally) reached gold, which is pretty important because the season is almost over and I love some more reward chests!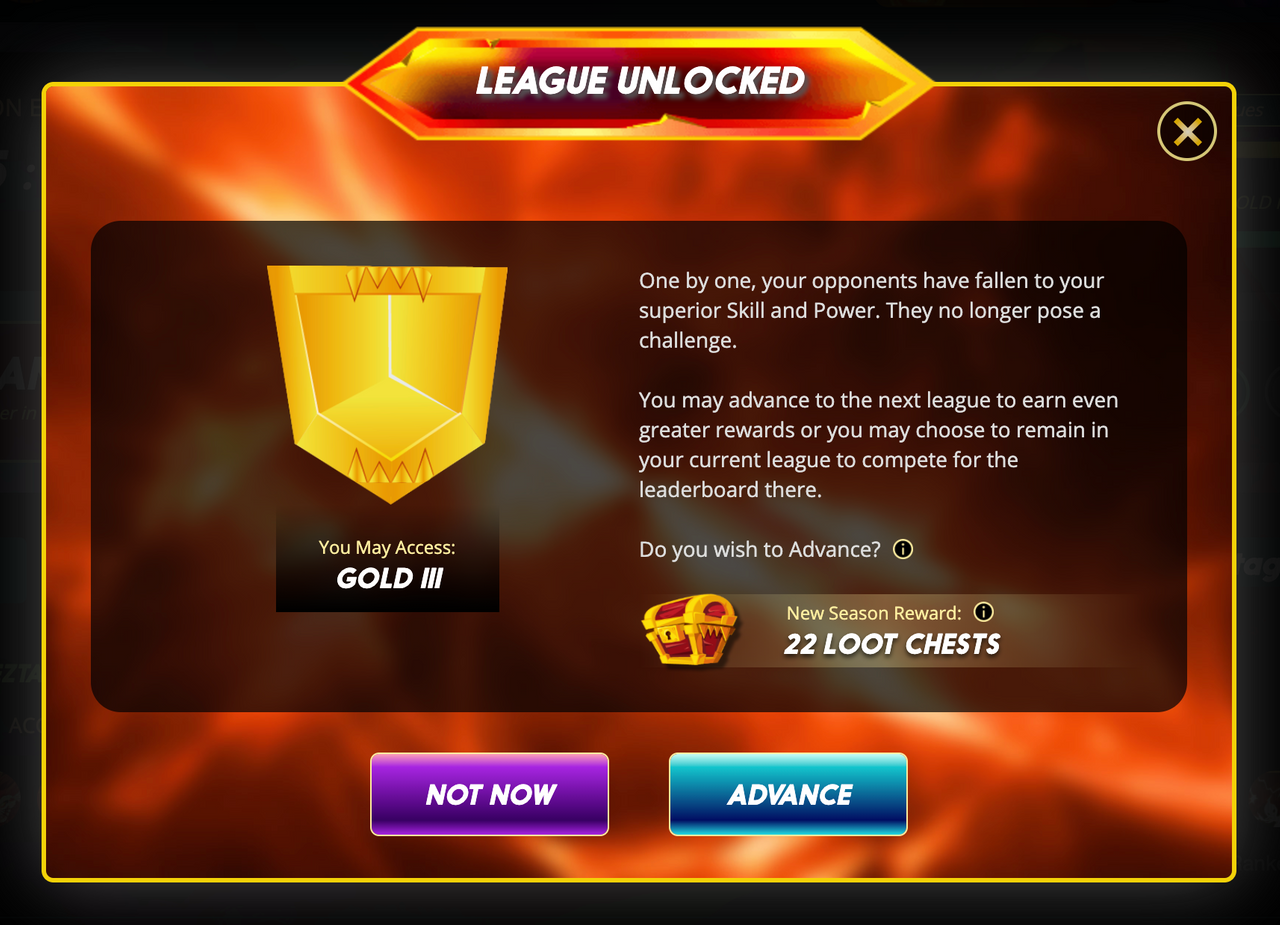 Actually I had reached the rating requirement a while ago, but I still had to rent some cards in order to reach the required power limit.
I felt like getting my daily quests done in gold might be harder, but I realized that low gold is a lot easier than high silver. In fact, I actually started my gold splinterlands carreer with a 26 win streak, getting up to 28 DEC rewards per game, which was pretty nice because my ranked games rewards are usually around 10 DEC.
After unlocking gold league, I realized I should have rented the cards as soon as I reached the rating requirement because gold isn't always "harder" than silver and I do earn 2 more reward chests per daily quest.
Okay, my first rewards in gold league weren't great, but I had my luck with the previous 2 days, so I shouldn't complain. 😇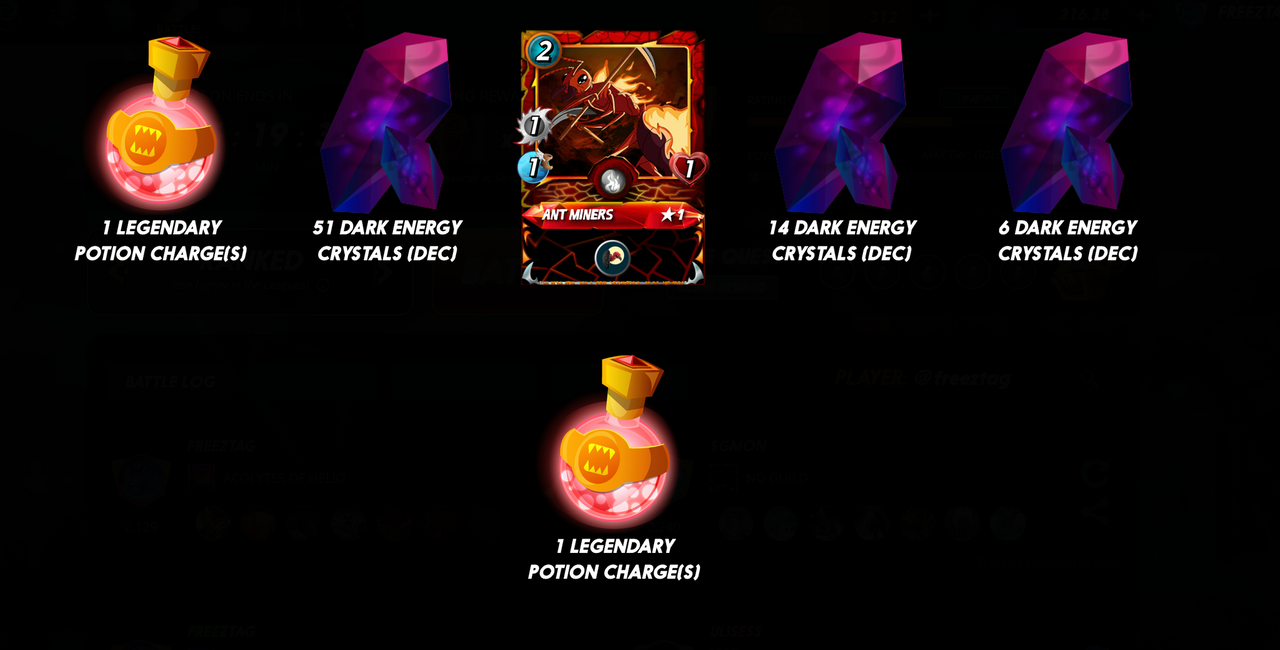 Anyway, I noticed that I climbed to the rating of gold 1 in no time after this, I even started dreaming of diamond. However, I'm not sure if this would be possible, we'll see tomorrow I guess. I'm planning on renting a 150.000 power card for one day, this ensures me getting into gold 1 and gives me a chance of reaching diamond. The problem is that all my monsters are still really low level (most of them are level 1) and I basically have to play with Yodin (or sometimes Kitty) in order to win games.
Gold 1 means 30 chests and Diamond 3 means 40 chests, so it's worth a try. However, I'll be happy either way because 2 seasons ago I was stuck in bronze. Actually, I was stuck because I didn't rent cards to boost my power. If any of you are stuck because of the power requirement, I would highly recommend going to peakmonsters and try to rent some cheap high power cards (maybe even for 1 day to get the season rewards). It definitely helped me out a lot!
What do you guys think about reaching diamond with mainly level 1 monsters? Is it doable or is it mission impossible? I do have Yodin and Kitty and some other legendaries/gold foils at my disposal.