Its been over a month now since I started growing slips, which I can then place in the ground and hopefully get a bunch of Sweet Potatoes.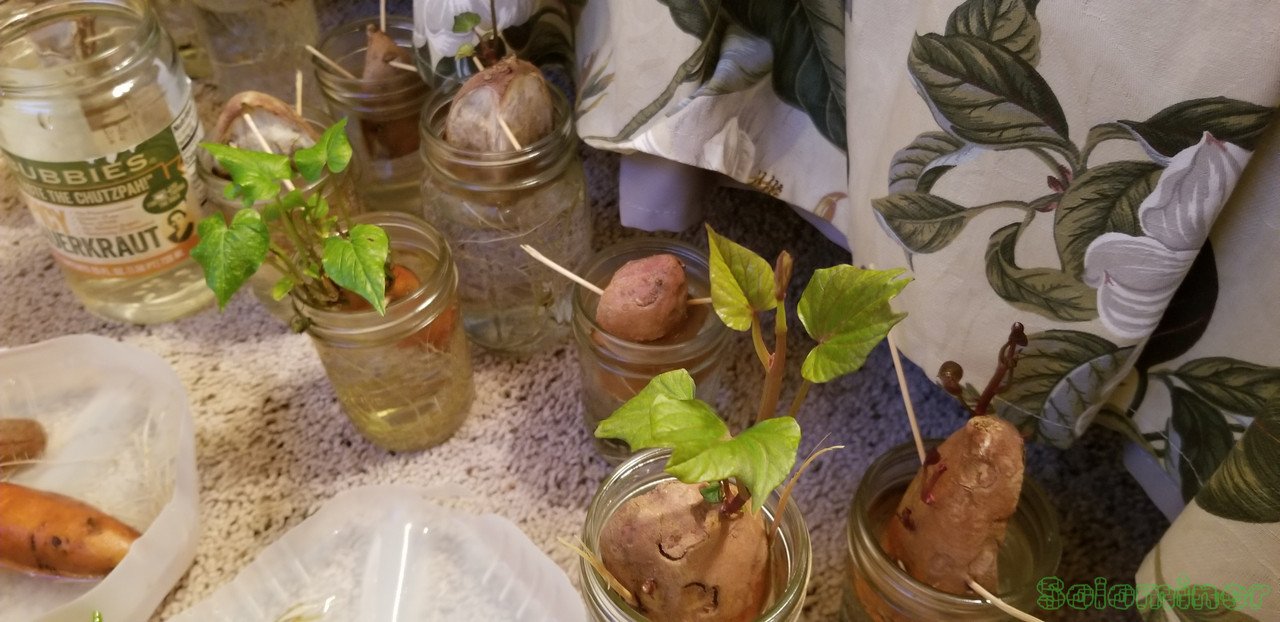 As I keep the Potatoes hydrated in the mason jars, they start to grow roots and leaves on top. Once those leaves and stems get long enough I chop them off and put them in their own water dish to start growing better roots.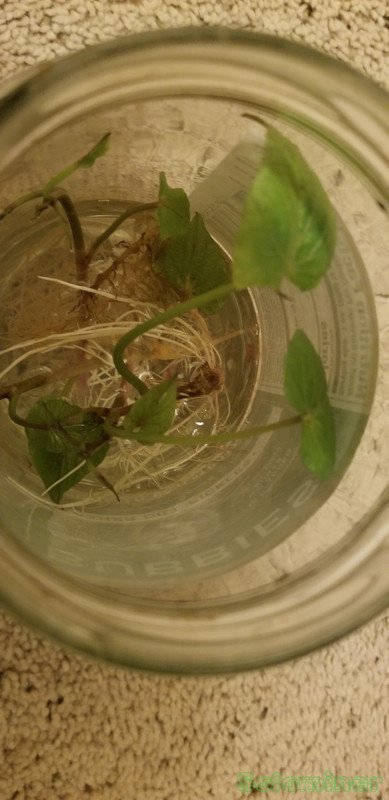 After a week the cuttings in their own water dish have roots a few inches long and are mostly ready to be put in the ground. They do have a failure rate, maybe 25% so far. So I occasionally have to replace slips I planted that dried out or got eaten by bugs before they could grow enough to sustain themselves.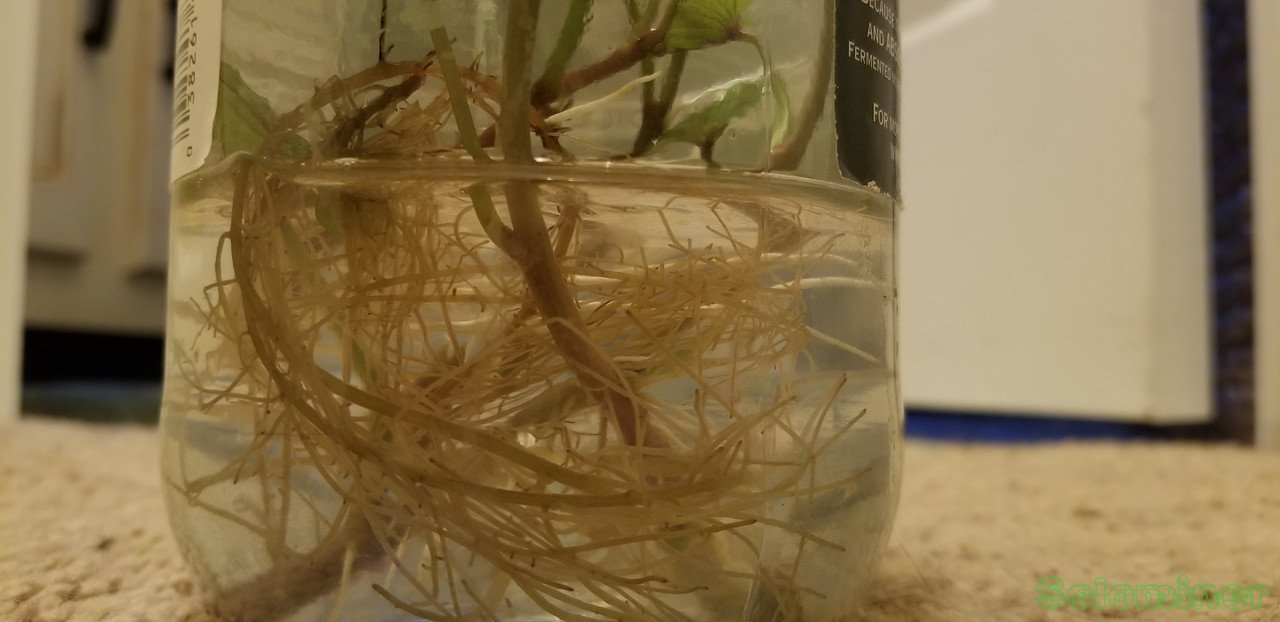 This is the first time ive grown them with slips, usually I just cut up a Sweet Potato that has formed eyes and place pieces with eyes in the ground. Curious to see what my yield will be like. As a test, one of my beds has only slips and the other bed has only cut up Sweet Potatoes. In the fall I will get to see which one produced more spuds. In the mean time ill water them when the rain isnt do that for me. And looking forward to seeing the Sweet Potato vines take over the area.
A follower of mine mentioned that you can eat the leaves, so I may give that a try. Need to look into how exactly to prepare them, but I should have alot of leaves to try out. But for right now Ill just let them grow and get bigger.