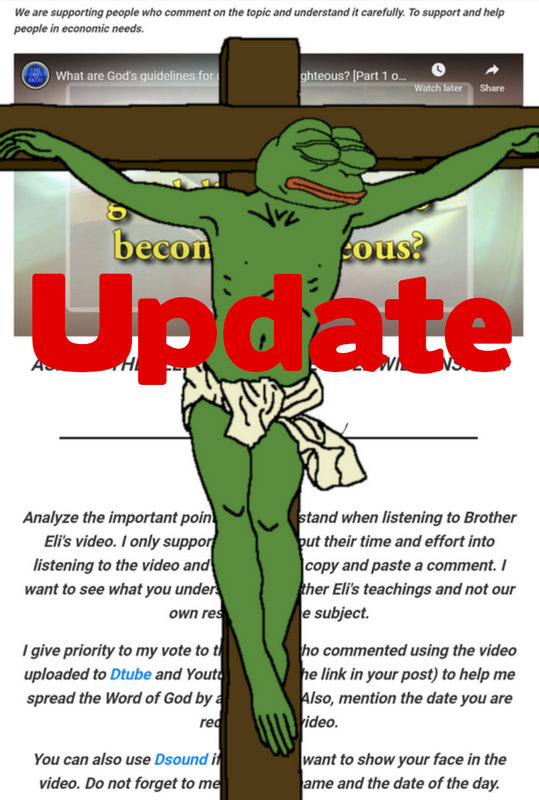 I wrote a post last week talking about how the bible spam is being monetized on Hive. One of the bible spam accounts was upvoting each other giving around .25c per comment, dozens of times a day.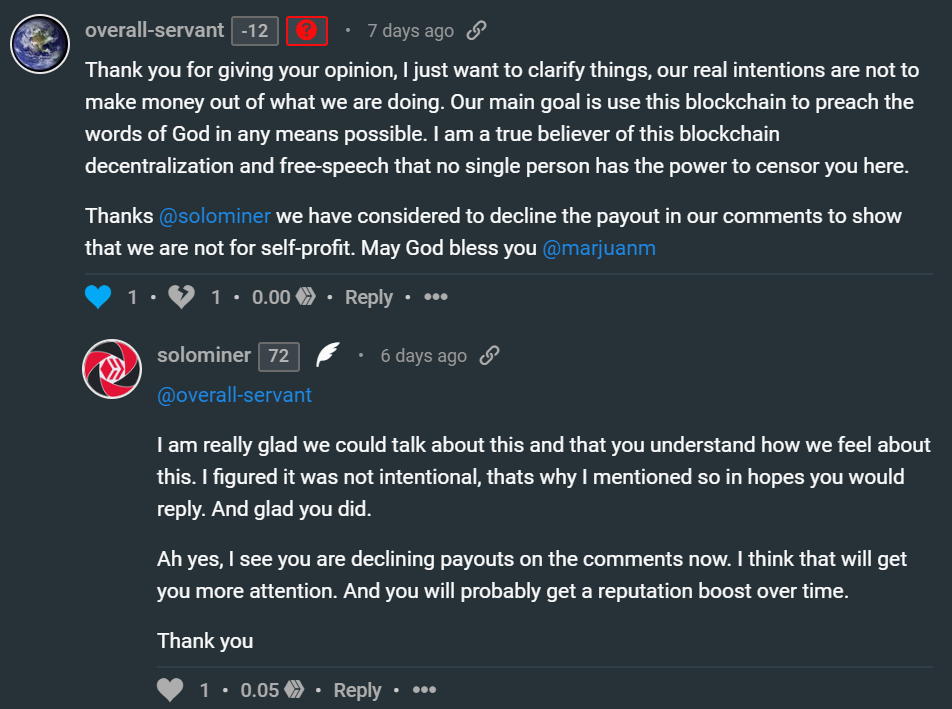 Well since mentioning this user, I got a reply back. They state it is not their intention to spam, just want to get the word out about their organization. I was surprised to receive a reply from them. And replied promptly.
Shortly after this I started to see a change in how the comments were being displayed. No more self upvotes and also the payouts have been set to decline.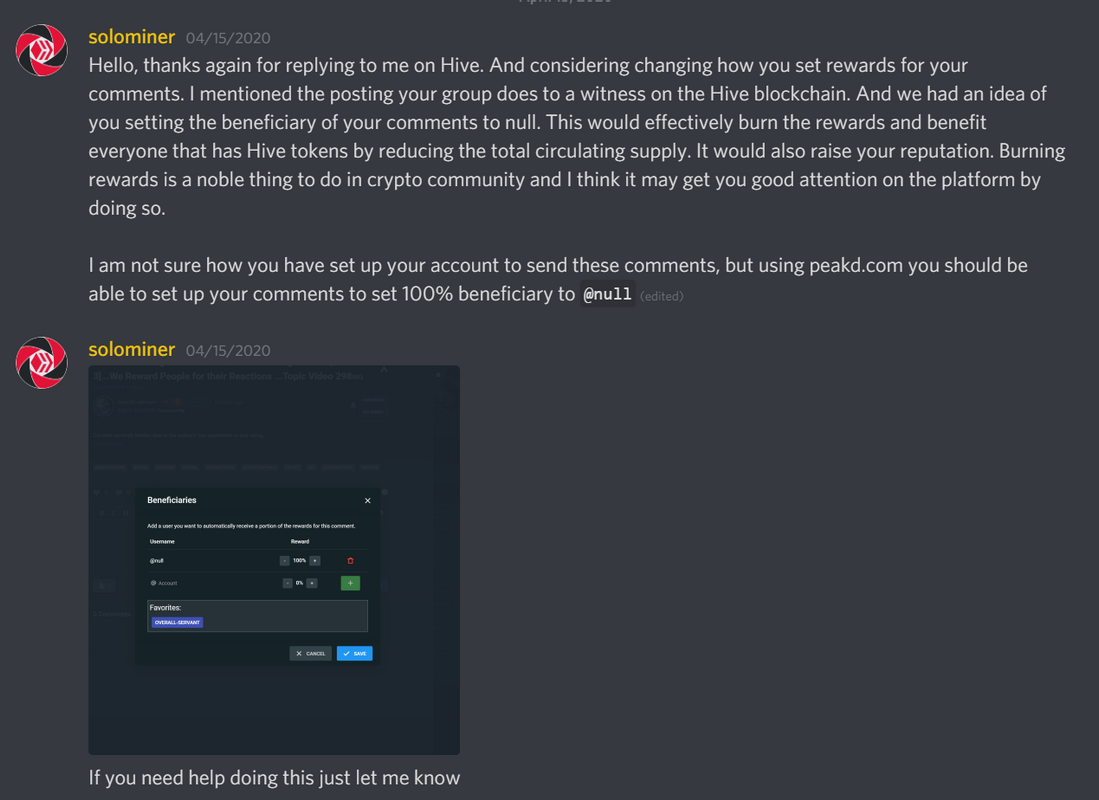 Speaking with a Hive witness, we had the idea of having their comment beneficiary set to @null which would effectively burn rewards making the Hive token supply less bringing up its price. I sent them a message on discord discussing this, but did not get a reply.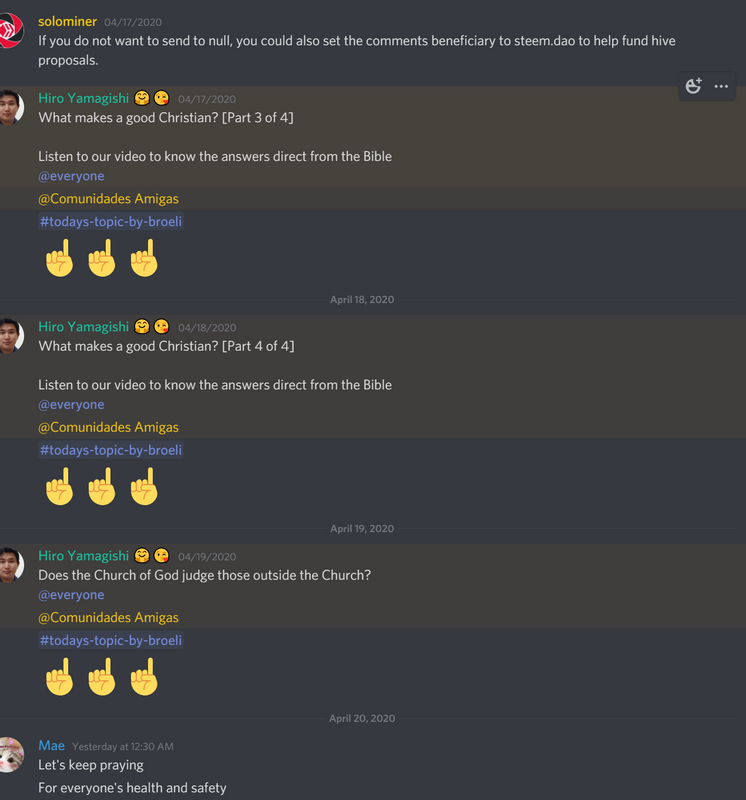 I also mentioned they can set their beneficiary to @steem.dao to help the Decentralized Hive Fund. Weird we still call it steem.dao though..
Logging into Hive-DR (formerly Steemflagrewards) I mentioned the update, but seems this is not acceptable to some. I think its progress, but it would be nice if they would burn their rewards or set it to goto the DAO.
I let them know if they need help doing this just to ask me, though it seems declining payouts is as much as they want to do at this point. Im just glad to see the upvoting circle of bible accounts have stopped on their comment spam. But maybe one day they will come around and give those rewards back to the community. By burning or to giving to the DAO to support current and future Hive proposals.
Link to original post:
https://peakd.com/spam/@solominer/the-nefarious-actions-of-bible-spam-on-the-blockchain