"A Fool with a Plan is better off than a Genius without a Plan!"
— T. Boone Pickens
In life we all do have our expectations, you'll get happy if they get filled and disappointed if they don't. The main key to not get disappointed is not having low expectations, but by having a plan on how you will realize them. If you make a plan you'll be able to know pretty much how much you can achieve in different stuff.
I did have my expectations in my TRIO (STELLAR, TRON and ZILLIQA) but I also posted an article on ETN just two days ago! (by the way, the contest is still open, you can still make 5 LEO).
Let's start from XLM!
Since my base currency is EURO I was trading it in XLMEUR and had a SELL LIMIT on 0.5 EURO.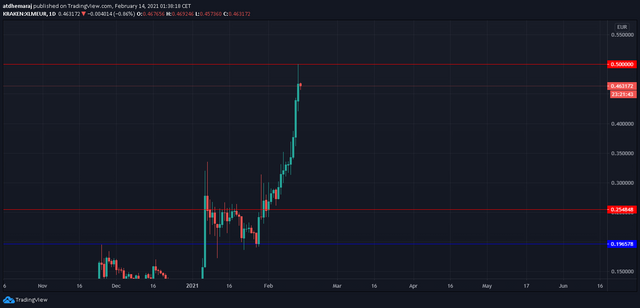 XLM just touched my SELL LIMIT and dropped for at least 5 cents after it! It might go even higher but a plan is a plan! Now, I'll be waiting patiently for my next entry! I bought XLM at the red line 0.25 Euro.
For comparison let's check my analysis in XLMUSD!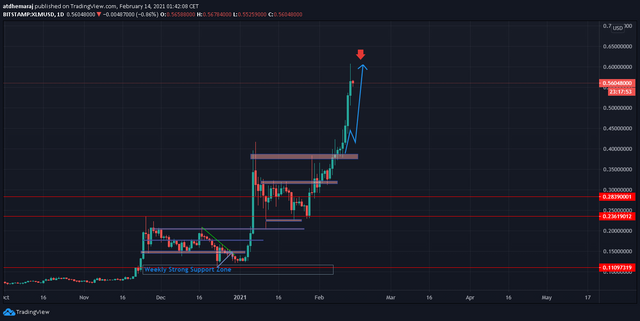 Check the red arrow :)
TRON
I had to sell TRON a bit early!
I just didn't like it's delays and noise! I bought TRX around 2 cents of euro!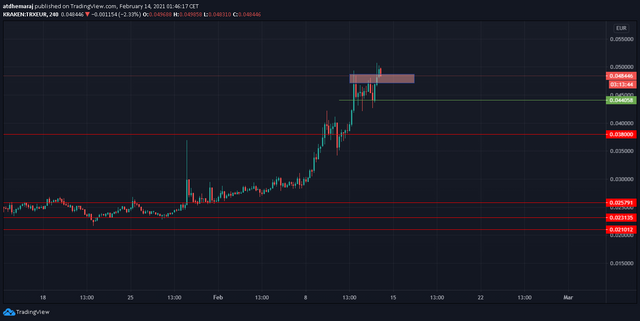 To be more specific 0.0257 euro. Price was having a hard time to break above 0.047 cents so that's where I sold. Originally I was going to hold it and sell when we reach 5 cents of euro. So hard feelings.
Let's check TRXUSD for comparison.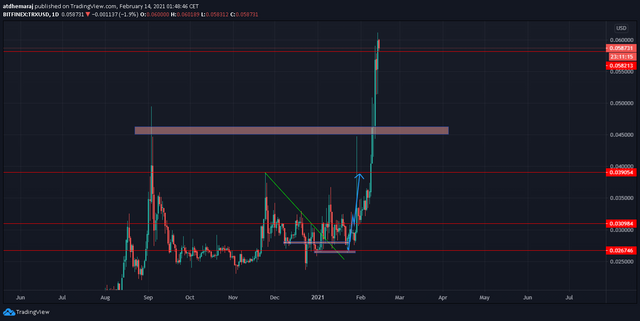 True beauty...
ZILLIQA
Zilliqa is my baby I'll be holding it and possibly buying even more when I see other opportunities. I bought it around 0.07$ and been holding (also staked) all of it! Yeap their value is more than double now and I will not sell this one.
ELECTRONEUM
As I've told before I do have a sum of Electroneum that will stay in a paperwallet until I see bigger value. But I couldn't resist to buy some more, this time not to hold but just to trade it.
I bought ETN at 0.059$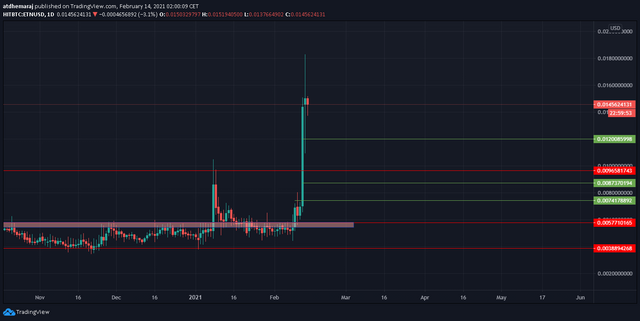 Although it went higher than I expected, I closed my trade at 0.012$ which still is still double the price I bought!
I'll be waiting for a better entry! This time I'll buy to hold and to trade as well.
If you took the trades I kept posting, let me know if you took profit!
theatdhe!