EOS enthusiasts know about Sensechat. It evolved from Sensay, a cross-messenger chatting application conceived in 2015. The beta was launched a few years back and it garnered good reviews. The app made by Sense Chat Labs, a venture-backed technology company with investors such as Draper Associates, was available both on ios & Android. Sensechat was a decentralized messaging application running on EOS blockchain. Sensechat is coming back in a bigger way now!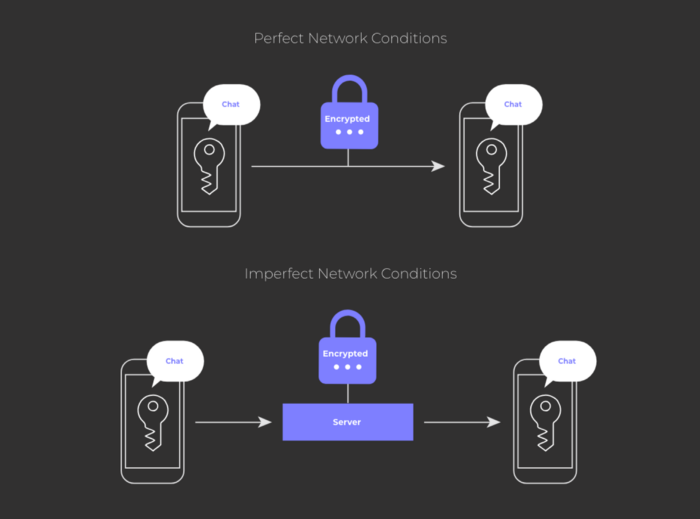 Sensechat working in perfect and imperfect network conditions - from Sensechat whitepaper
"Since the dawn of the Internet, communication has become increasingly interconnected. We communicate and collaborate across oceans and borders on a scale never seen before. The number of "free communication" platforms is truly astounding. However, these platforms are not truly free. As we have learned, our data is constantly being brokered by centralized platforms who are using our profiles, activities, and relationships for financial gain by selling that information to advertisers." – Sensechat whitepaper
The new Sensechat is going to be better. It'll allow you to safely chat with people and transact. Sensechat messages are end to end encrypted and provably secure. The advanced cryptography allows unparalleled privacy and delivers the messages on EOS blockchain. The new Sensechat is supposed to have a video call feature also very soon. The app has a built-in wallet and $SENSE is the native token. The token is already trading on a few exchanges since last a few years.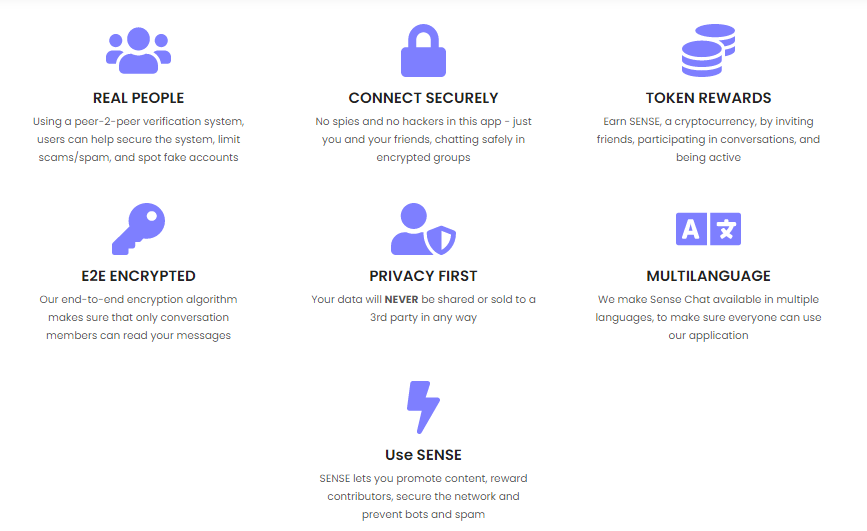 "We created Sense Chat because we believe if you're a contributor to a community, you should be rewarded and if you're a creator of a community, you should have the tools to engage and organize your members. Whether you want to get your fans to promote your concert, a nightly gaming guild trying to reward members for performing well, or a brand trying to motivate your customers to share new offers, you can reward your members with SENSE. This is why building and joining communities on Sense Chat makes sense!" – Source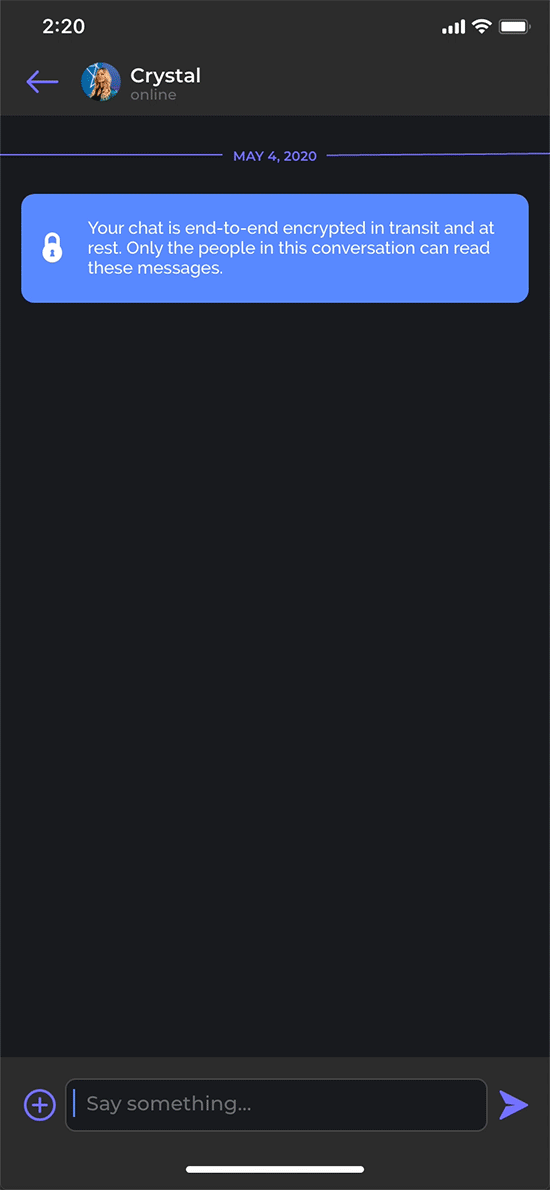 A sneak peek of the new app
Early access has begun
Account creation is free on Sensechat. The app is supposed to have the following features immediately:
-E2E Encrypted 1:1 and Group Chats
-Threaded responses
-Vouching
-Send/receive $SENSE
-Earn $SENSE
-Pump messages with $SENSE
-Create/join channels
Sign up to Sensechat here
The opportunity to build valuable messaging apps for the global economy is a viable blockchain objective. Privacy enabled messaging application can really make us free from the surveillance economy. Will Sensechat succeed? Sensechat started as a blockchain experiment. The journey of the makers started with Sensay. They kept on innovating and made CryptoDM. It was an experimental paid inbox which paid in crypto and allowed to send direct messages. The earlier experiments with Sensechat beta app was useful too. We need the apps which connect people while preserving value, ethics and integrity. We need the apps which don't commoditise the users. Expectations are really high from Sensechat! Hope it delivers.
Cheers!
[paragism]
Note: The images (if not cited) are sourced from Sensechat website. The cover image is created from free vectors and images sourced from Sensechat website.