We currently live in a world of Hi-Tech devices, as manufacturers claimed their products are. Well, I doubt not the statement because I have seen lots of standard gadgets. For example, A Digital Camera with a masterpiece HD lens. You can imagine how quality the output from the camera would be. The pictures taken with most of the latest cameras look like a real-life image. This proves that they are truly high-Definition devices. The improvement in the world of technology ought to be something we should be happy for. But, it's of a disadvantage to underdeveloped countries.
Here's why;
What's the essence of capturing an image of high quality, and large file size, when users can't afford to upload them because of cost internet data?
I'm one of those project/product reviewers who needs a high-quality image for their publications but ends up not using the desired Image because internet data is expensive in my country. However, I have been using several methods to upload high-quality images. At times, I do crop the images, but I noticed that cropping an image reduces the image size as expected, but it also loses its quality. I also take screenshots of the image so as to reduce the image size. But, its quality, and dimension reduces. These aren't in any way the right option to take, but they were the only step I could think of back then.
I am glad things aren't the same anymore. I can now work with any type of image I choose to, regardless of its size. Things didn't change because internet data is now cheap in my country, but because I have been able to utilize the great functionality behind Atomize.
Now, you might ask;
What Is Atomize?
Atomize is an Android application that accepts and compresses the size of an image. Atomize is a project by wrmndfzzy. I have no idea what that means but he's, or they're the genius behind this awesome application. He defined his project as a simple PNG quantizer. Atomize can only run on Android 5.0 and later. Below are the links to download the app on your Android device.
On launching Atomize, it displayed its introductory page explaining its purpose, and how anyone that uses it will be able to save memory on their phone by compressing large images.
Lately, I see how different project owners are adopting the style to include an introductory page to their app. It's a nice approach. I have always appreciated this feature.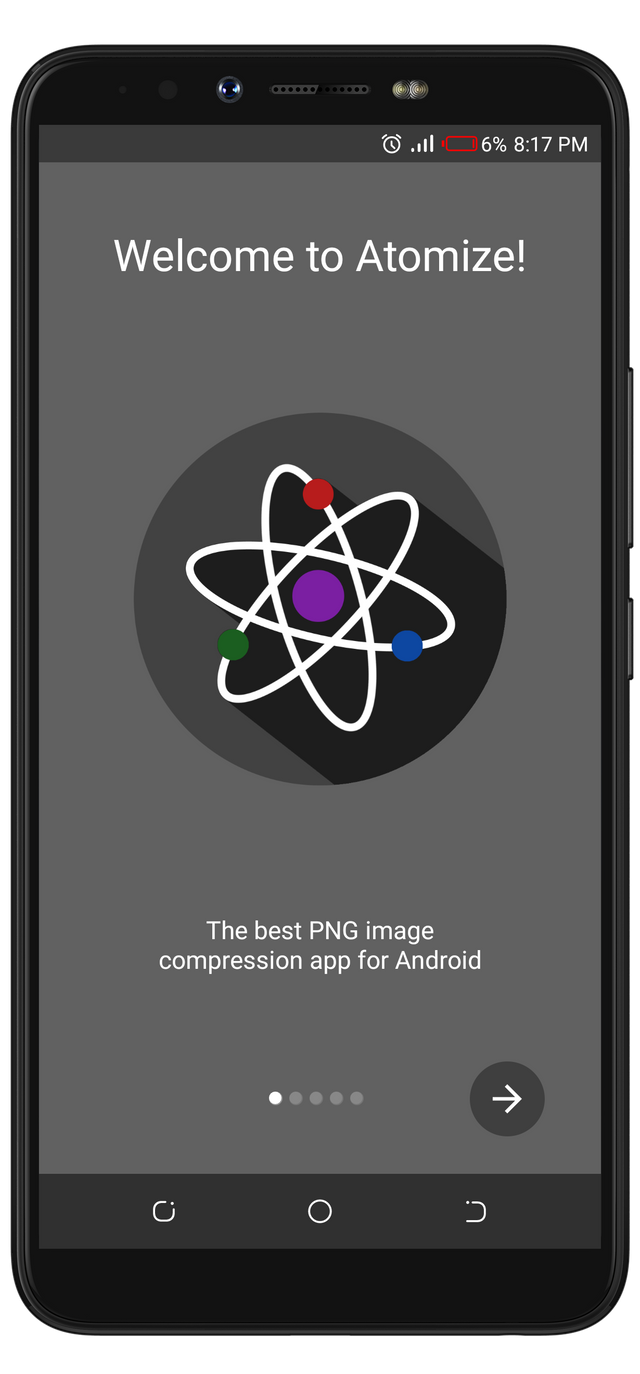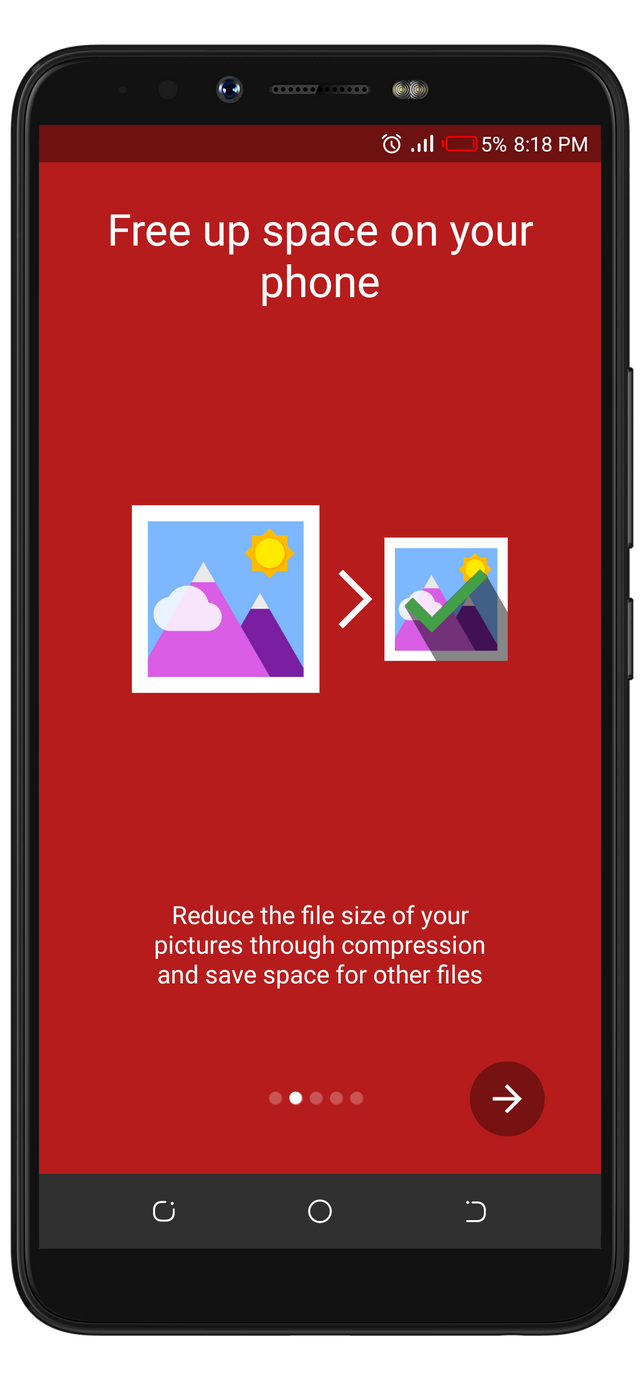 I have explained from the above paragraph the purpose of this app. And by now, you should already know that it will request an image from the user for compression. This simply means that it needs the user's permission to read and write to the device storage. The permission dialog displayed while swiping the introductory page. This is actually the first time I would be seeing a permission request pop-up while swiping through the introductory page. On other apps, it appears before, or after introductory page.
Do not forget to grant it the access if you want it to work as intended.
Home Screen
I love how the project owner was able to use a single interface to implement the whole buttons needed to compress an image. Even at that, the home screen still remained neat. Below is a screenshot of its home screen.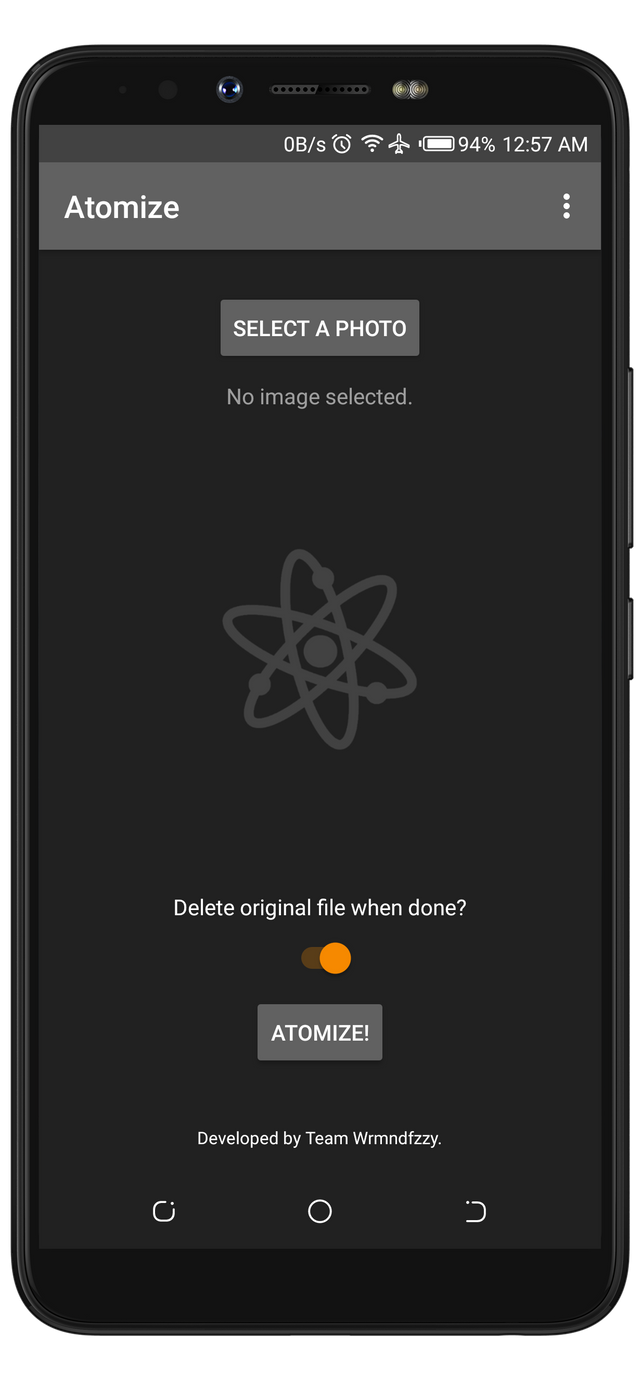 The home screen consist of three buttons, and three TextViews. The first button is used to select an image, then, the TextView below it gives the current state of the select button (from the screenshot above, it says "No image selected"). The text will change if an image is successfully selected.
The second TextView is asking a question if the app should automatically delete the original photo after compression? By default, the radio button below it is turned on. I don't like how this option is switched on by default. it should be off. then, let the user decide if it should delete the original photo or not.
The last button is the Atomize button. I see this button as the Compress button. When this button is clicked, the compression task starts, and when it's done, a toast message will be displayed.
Disadvantage
Atomize doesn't support JPG images. I confirmed this when I mistakenly selected a jpg image which it rejected. It then displayed a toast message which says I should select a valid PNG file.
I do not know the reason it's meant to support just PNG files. Oh, maybe the developer thought JPG files don't usually come in large sizes? That's a wrong thought.
Atomize In Action
This is a link to a JPG image of Obama. The jpg file size is 6.3mb. Do not forget that Atomize doesn't support Jpg files. I was able to convert the Jpg file to a PNG file with the help of Photoshop. The file size doubled after it passed through Photoshop. I got a PNG file of about 13mb. This is the Google drive link to the PNG Image after conversion https://drive.google.com/file/d/1WjNZ-KYb88gTOLFMmbgst3y7kwKA-SlT/view .
Atomize supported the Png file, and it compressed it from 13mb to 4mb. Below are the screenshots that were taken while I was preparing the image for compression.
Selecting the image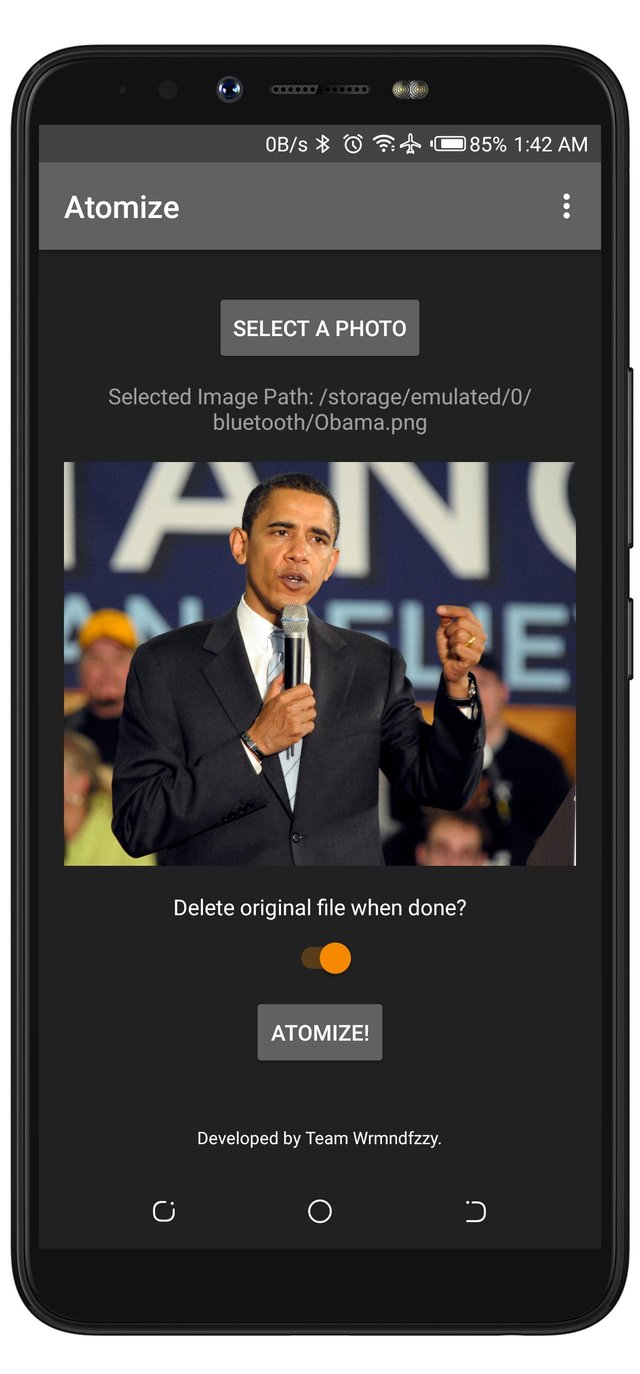 From the screenshot above, you should notice that the first TextView which I explained earlier changed immediately after selecting a valid PNG file. Instead of it writing No Image Selected, it displayed the file path. When the Atomized button was clicked, it suggested that I should give a name to the pre-compressed file.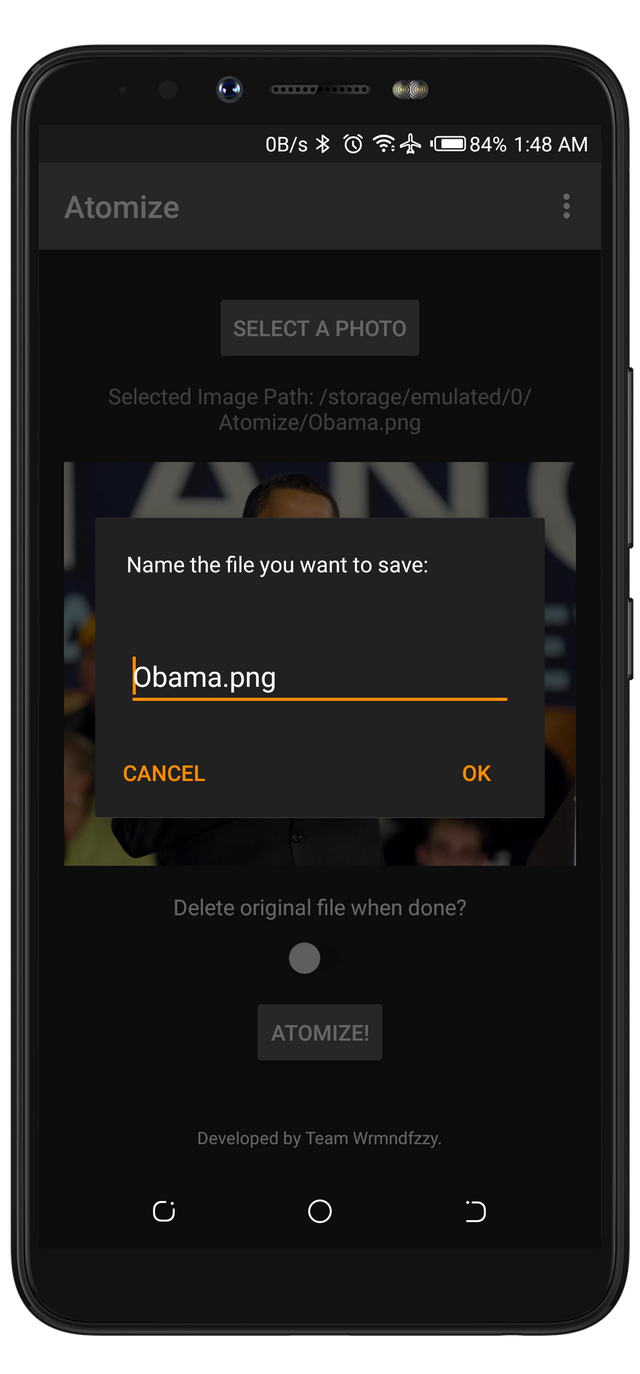 Compressed
Below is the compressed image. All the way from 13mb to 4mb. I can still compress the image further, that's if I would like to.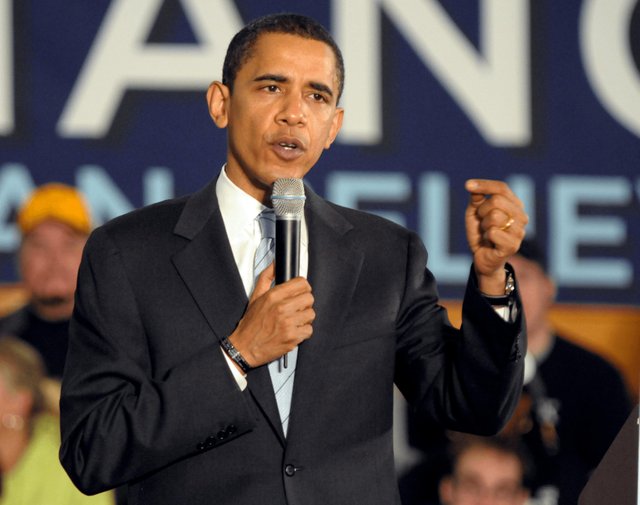 If you view both the original and compressed image, you will notice that there isn't any change in the two photos.
This is why the developer further defined his project as "an app that can shrink the file size of an image significantly, often by as much as 70%, and maintains an image's transparency with little to no loss in quality."
Atomize Vs Others
I wondered for some time why would Atomize support just PNG images when other apps support all formats? The truth is that I still don't know. However, I found an interesting feature in a similar app. While I tried to compress the same picture with the alternative app, I was able to manually choose the file size I would like to save it with. With this feature, I won't even think of compressing an image two times.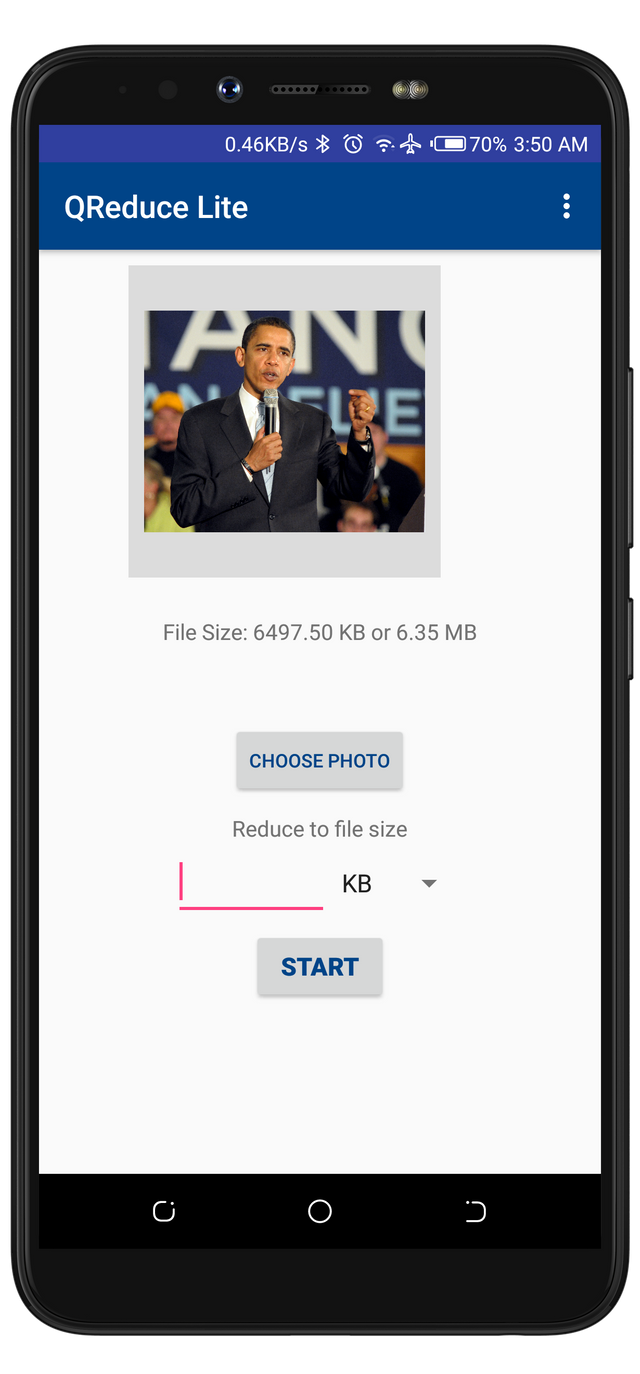 If you are the type of user who hates ads, then, I advise you not to try the alternative app because it's filled with ads. Atomize is ads free, and that's one of the reasons I prefer using it.
Any Upcoming update?
It's been years since Atomize received a release update. Although the repo received a code update some days ago, which gives me Joy that there's an upcoming update.
Conclusion
Atomize is not yet a perfect app but I still prefer it to some of its alternatives. IT should be the best image compressor once the project receives an update. I will be waiting patiently for that. Thanks for reading my post. Bye.
This post was previously published elsewhere.