From Universal Studios, Dreamworks and the writers of The Conjuring and The Conjuring 2, comes a new horror drama named The Turning next January. Inspired by the novel of Henry James, a haunted-house theme is always a good option for a scary movie. And, as I have already said a lot of times, horror movies with children in the main roles are always the scariest… :)
A young nanny comes to an old countryside house and became responsible for two disturbed orphans. The weird thing is that nobody knows what happened to their parents, but the dark secret slowly comes to be discovered and it's not pleasant at all...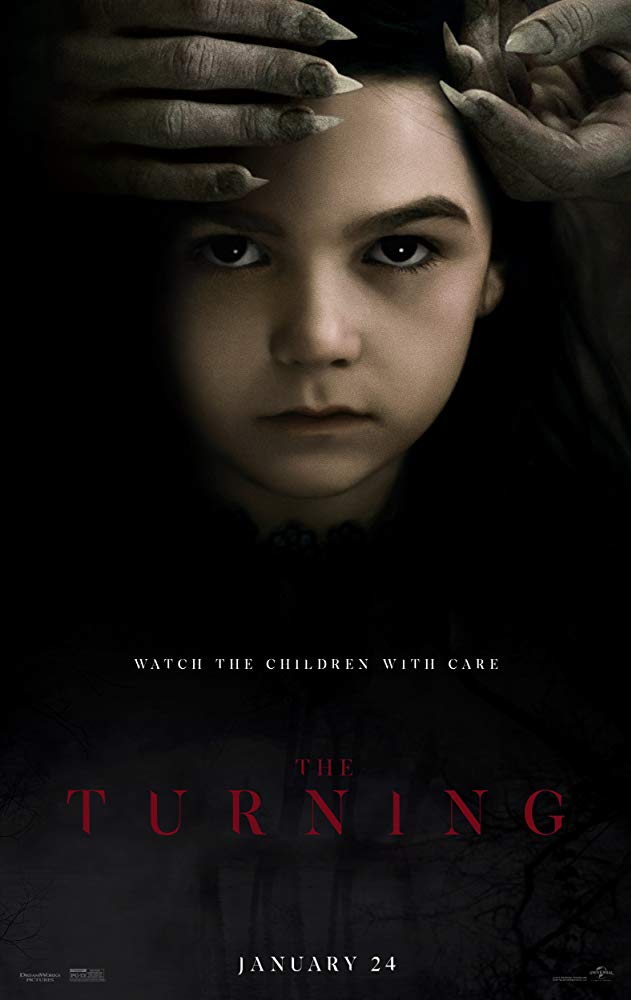 image by imdb.com
The director of the movie is Floria Sigismondi, well-known by the movie The Runaways (2010), or TV Series Daredevil (2016) and The Handmaid's Tale (2017). Writers of the movie are Carey Hayes and Chad Hayes (The Conjuring (2013), The Conjuring 2 (2016), Whiteout (2009)) by the novel of Henry James.
In the main roles are Mackenzie Davis (TV Series Halt and Catch Fire (2014-2017), Black Mirror (2016), Blade Runner 2049 (2017)), Finn Wolfhard (It (2017), TV Series Stranger Things (2016-2019), Carmen Sandiego (2019)), Brooklynn Prince (The Florida Project (2017), Monsters at Large (2018), The Lego Movie 2: The Second Part (2019)), Mark Huberman (TV Mini-Series Band of Brothers (2001), Frank (2014), Noble (2014)), Niall Greig Fulton (Cloud Atlas (2012), Outlaw King (2018)) and others.
Take a look at the official trailer for the movie The Turning:
The movie The Turning will come to theaters on January 24.
Movie URL: https://www.themoviedb.org/movie/492611-the-turning