As I already said in some of my previous posts, besides doing an awesome TV Series, Netflix has started to produce amazing movies also. One of them will probably be In the Tall Grass, film based on a novel by two great horror writers, Stephen King and Joe Hill. The movie will be premiered on Netflix on October 4. Judging by this trailer, it looks creepy as hell, which is a positive thing for a horror movie. :)
While they were traveling through the countryside, siblings Becky and Cal heard calling for help from the near field of tall grass. They have decided to investigate and help a young boy, and entering the tall grass was easy, but it looks that getting out will be a big problem. They got disoriented, separated from each other and lost...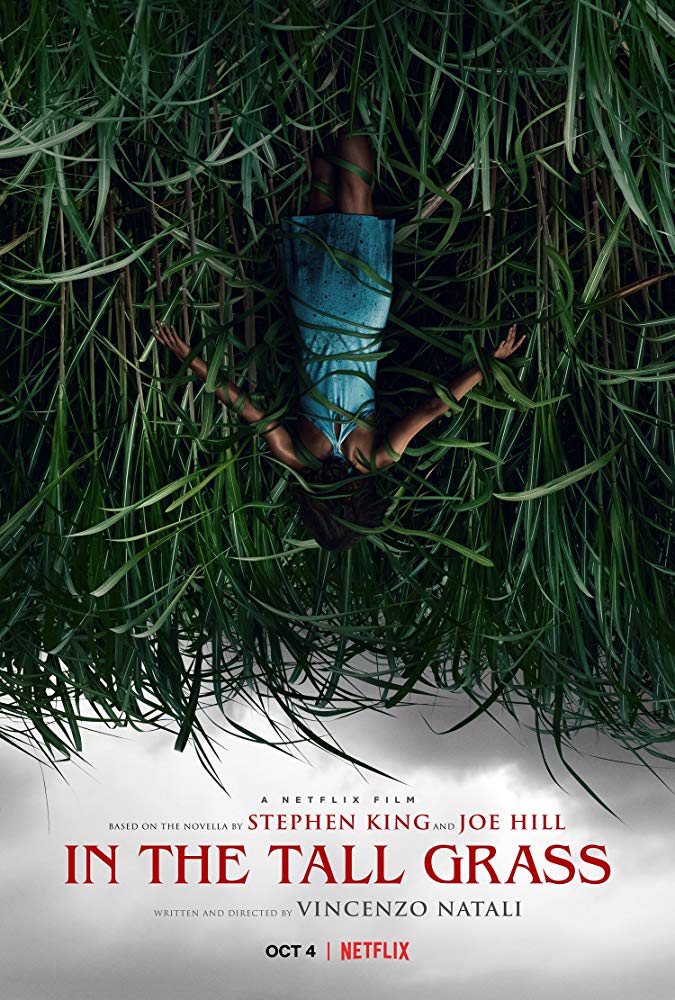 image by imdb.com
The movie is directed by Vincenzo Natali, well-known for some popular Sci-Fi films as Cube (1997), Cypher (2002) or Splice from 2009, with Adrien Brody in the main role. He has also signed the movie as a writer, but he has done it by the novel from Stephen King and Joe Hill.
In the main roles are Golden Globe nominee Patrick Wilson (The Conjuring (2013), Insidious (2010), Hard Candy (2005)), Harrison Gilbertson (Need for Speed (2014), Fallen (2016), Upgrade (2018)), Rachel Wilson (Austin Powers: The Spy Who Shagged Me (1999), The Glass House (2001), Saw 3D: The Final Chapter (2010)), Tiffany Helm (Friday the 13th: A New Beginning (1985)) and others.
Take a look at the official trailer for In the Tall Grass movie:
The movie In the Tall Grass will come to Netflix on October 4.
You can find more details about the film at https://www.imdb.com/title/tt4687108