Over the last week, I have been collecting photos of the many beautiful fungal species I have come across in the woods of Western Michigan, USA. Among my favorite finds this week were two blue fungal species, the Blue Cheese Polypore and the Indigo Milk Cap, as well as a large fruiting of many Upright Coral Fungus, so plentiful and clustered that they reminded me of a tropical coral reef. Among my other finds were Hen of the Woods as well as Chicken of the Woods, both choice edible fungal species. I harvested both to take home for the table.
This time of year is an excellent time to search for fungi in the northern United States. With the cooler weather of autumn finally falling over this region, fungi are not as prone to rot and decay as they tend to be during the warm and humid summer months. Along with a reduction in insects and slugs compared to the summer, one is relatively more likely to find pristine, mature fungal specimens at this time of year.
I hope you enjoy my finds! Please feel free to offer your suggestions if you believe that I have misidentified any of the species shown below.
Blue Cheese Polypore (Cyanosporus caesius):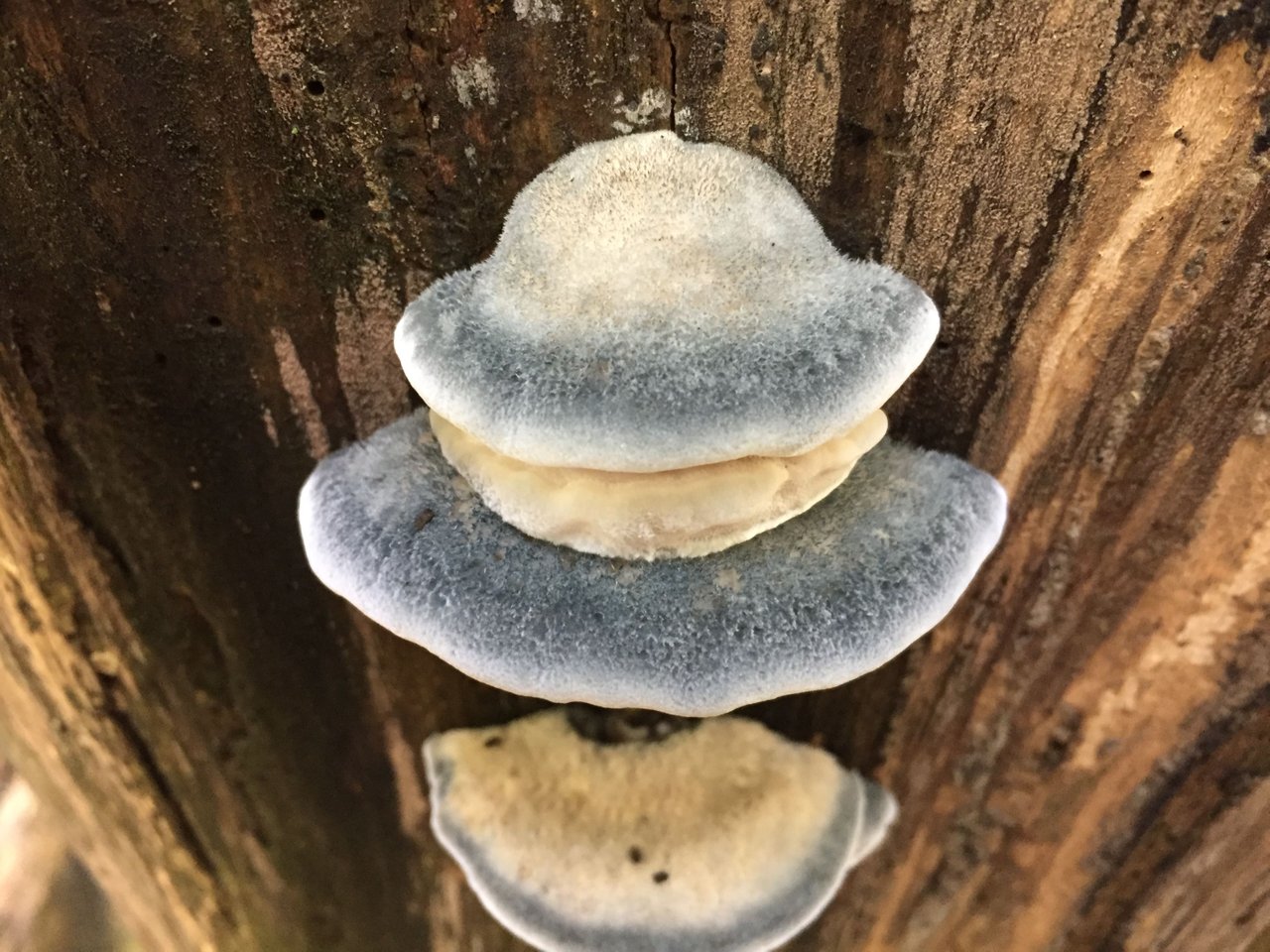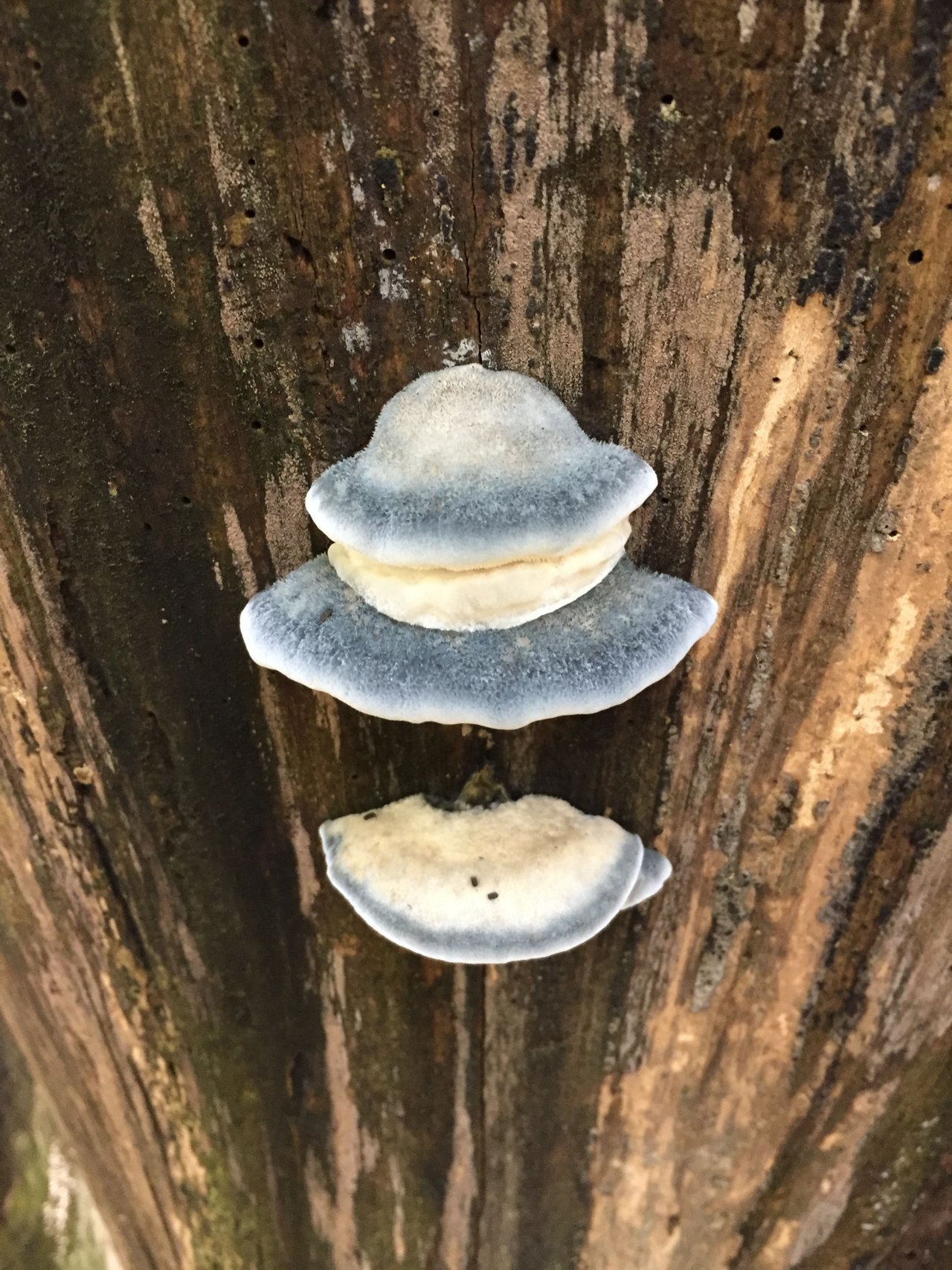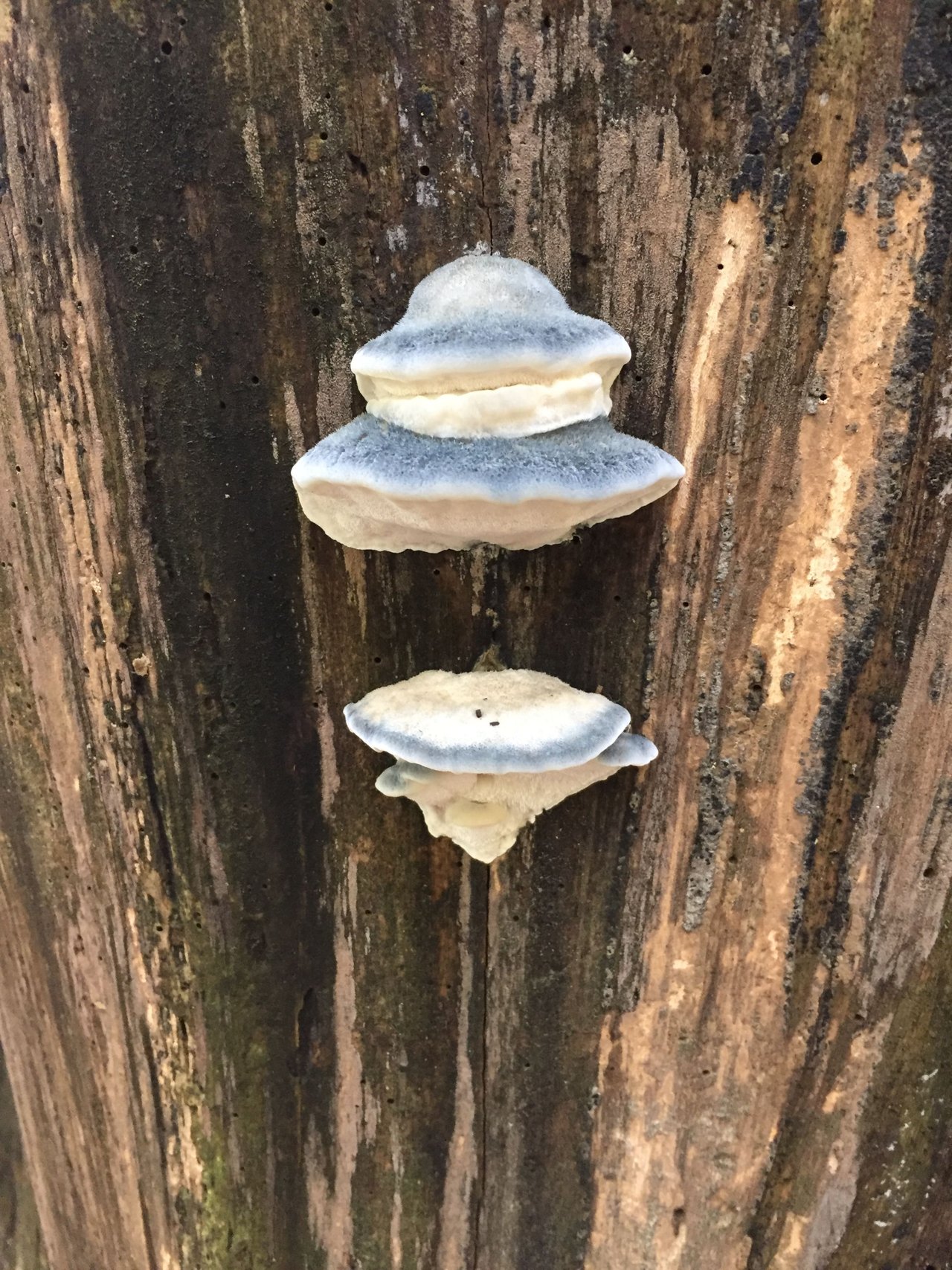 Indigo Milk Cap (Lactarius indigo):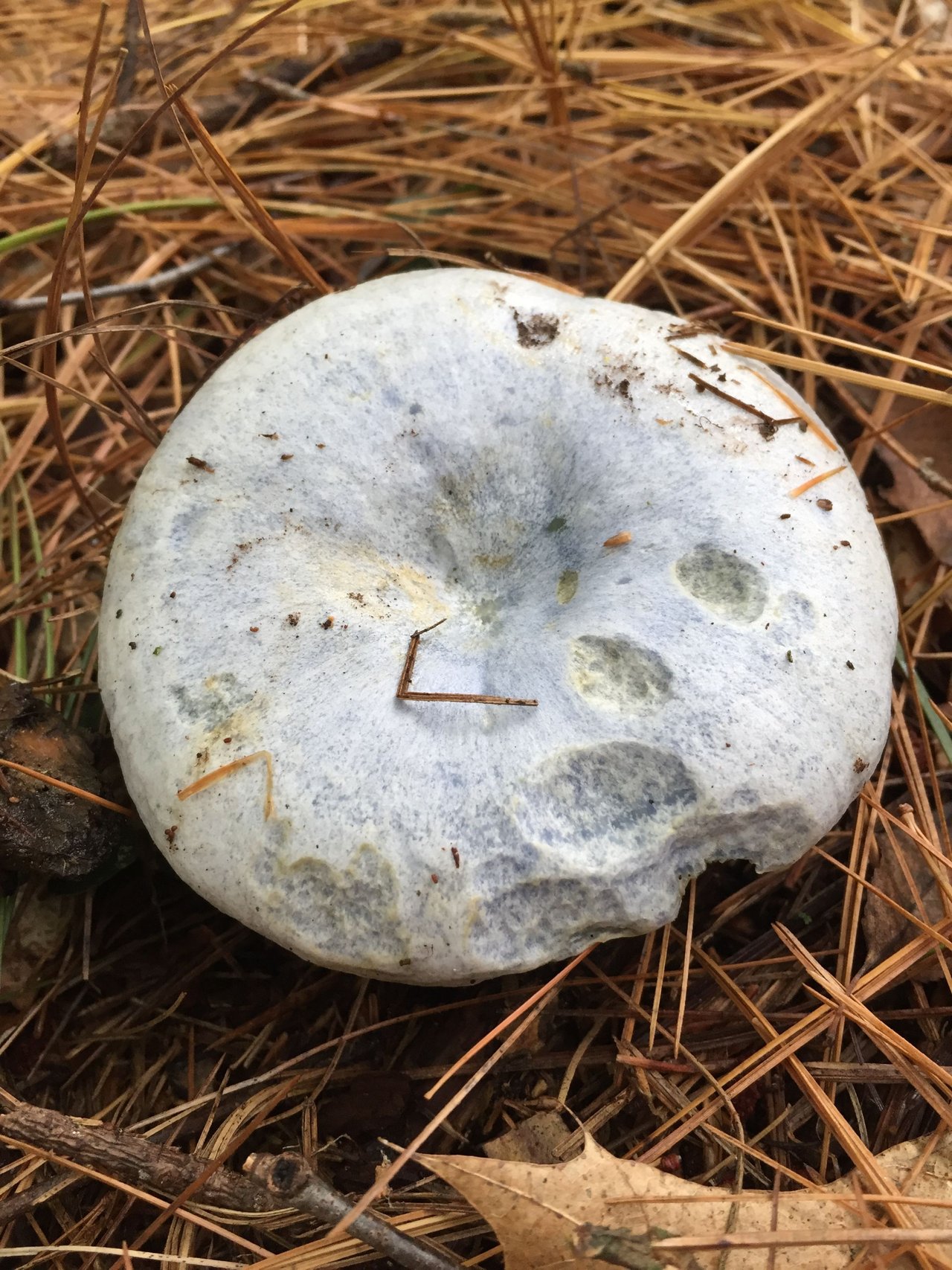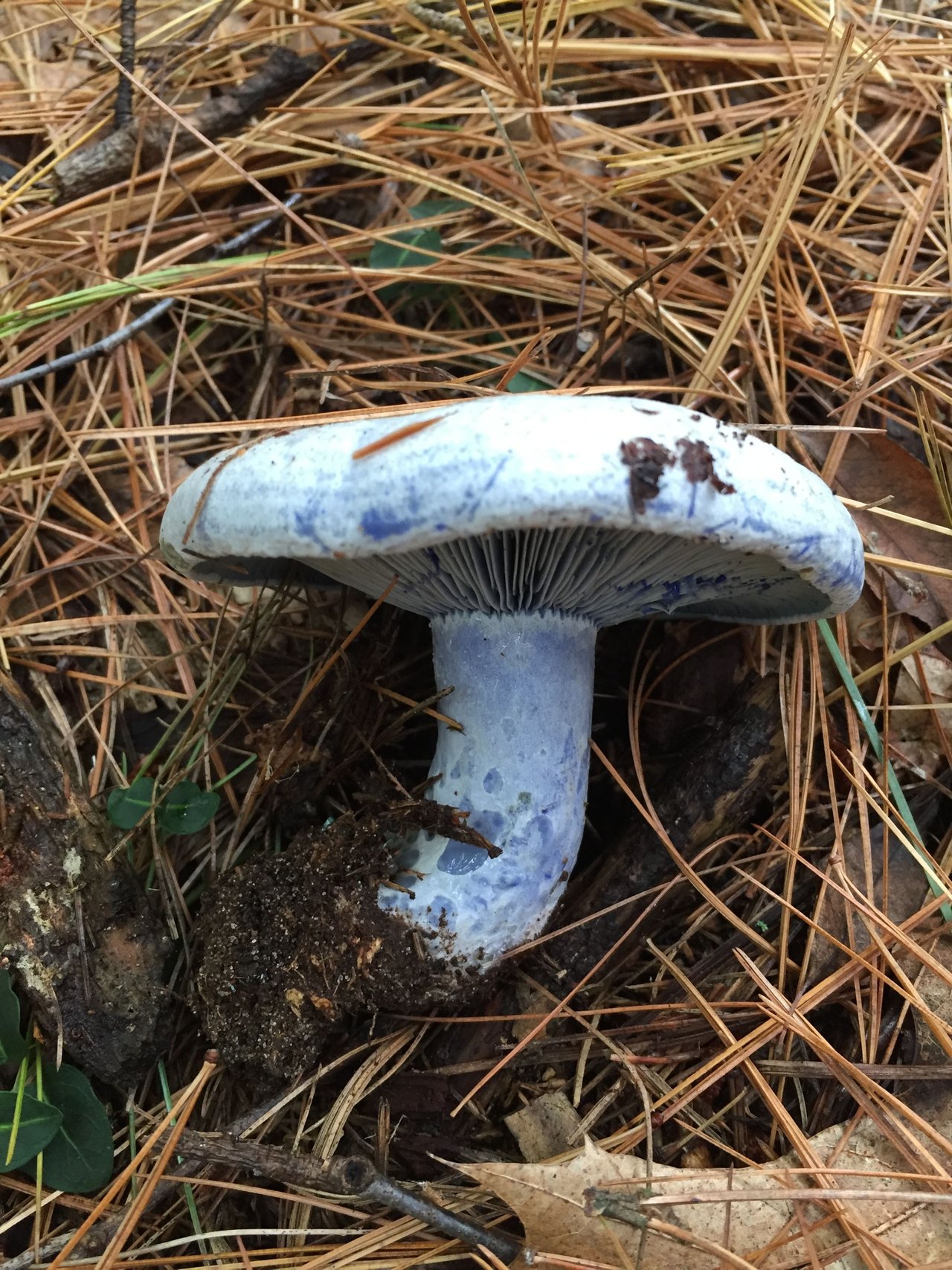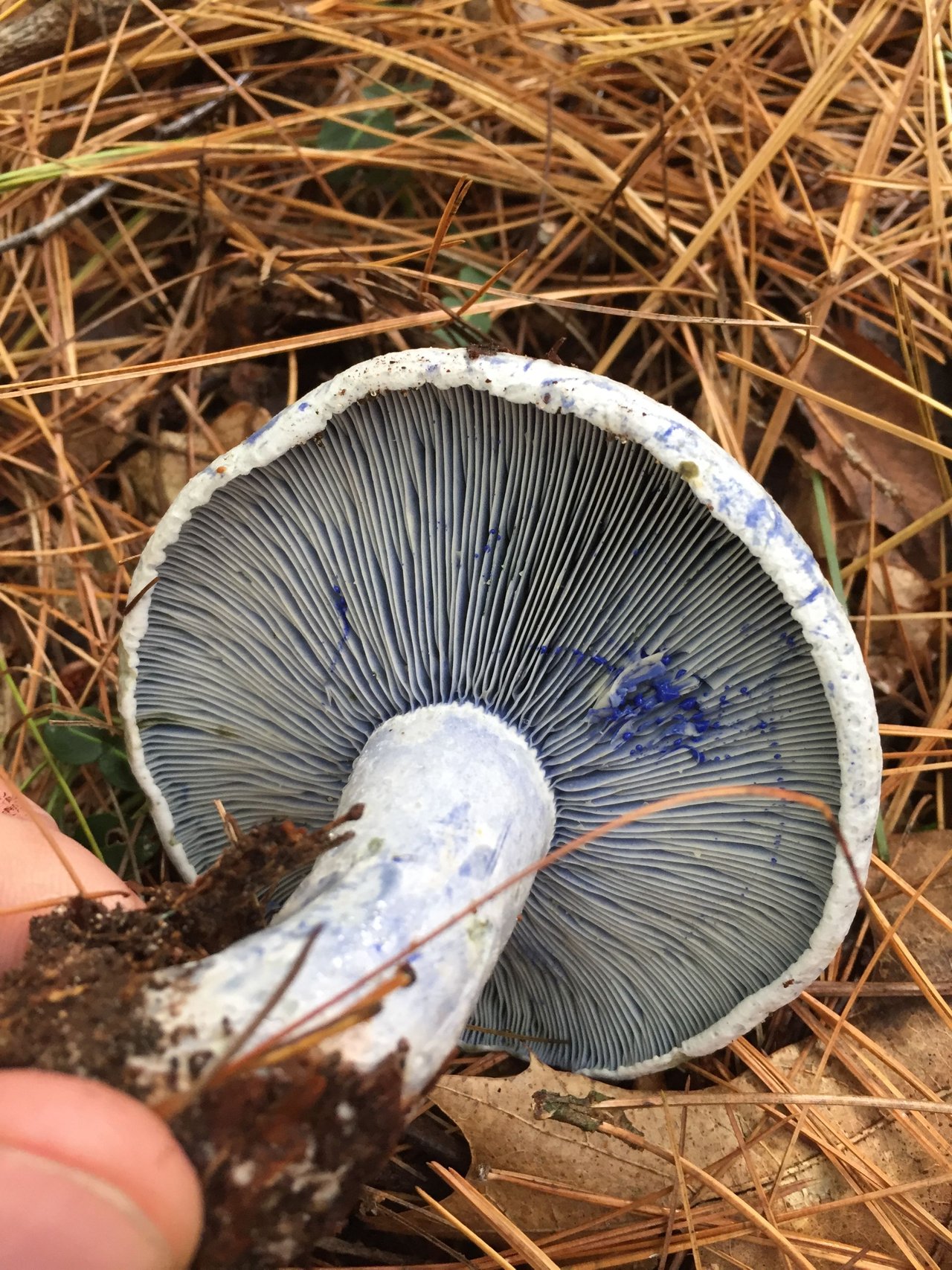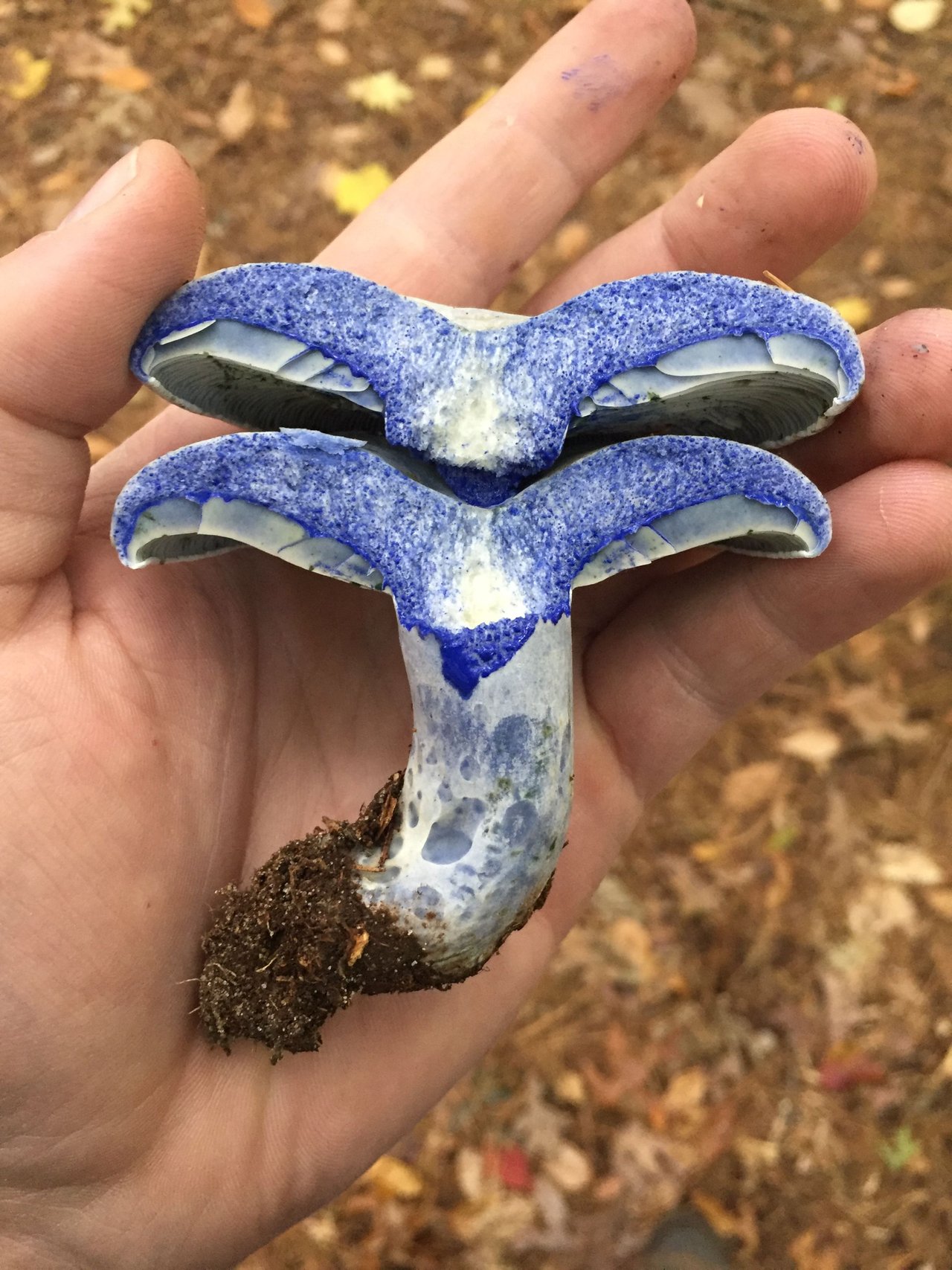 Red Cracking Bolete (Xerocomellus chrysenteron):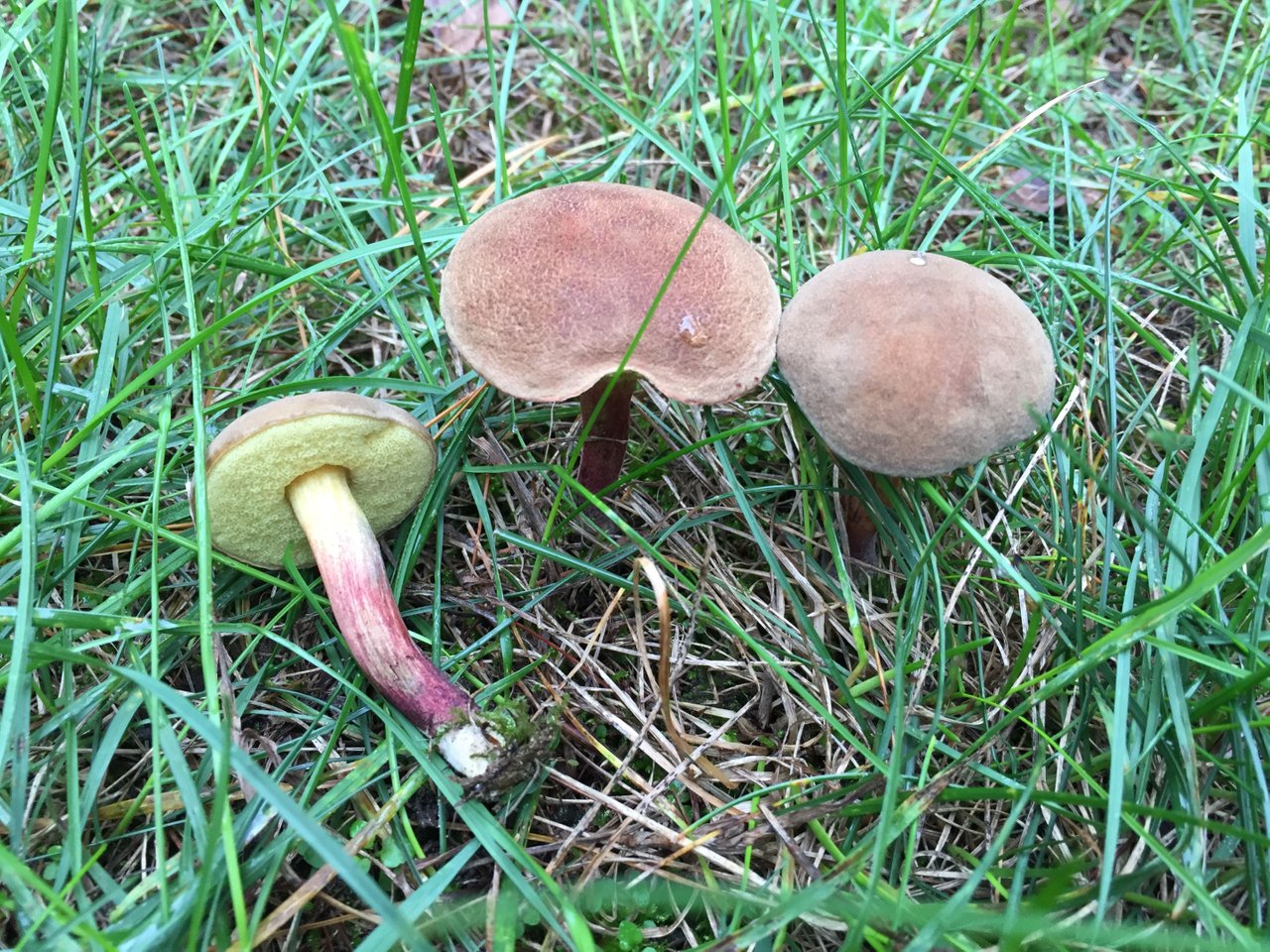 False Chanterelle (Hygrophoropsis aurantiaca):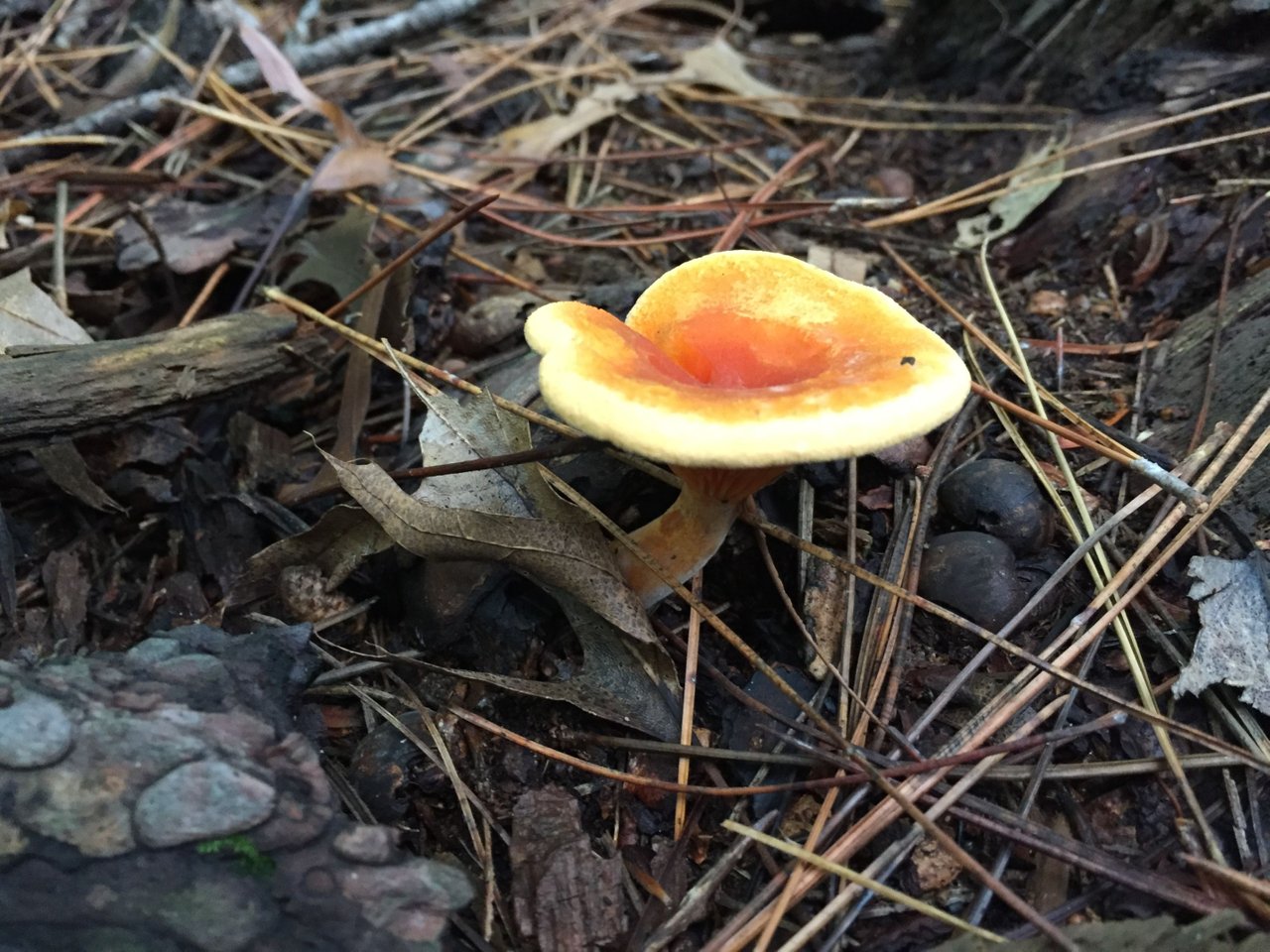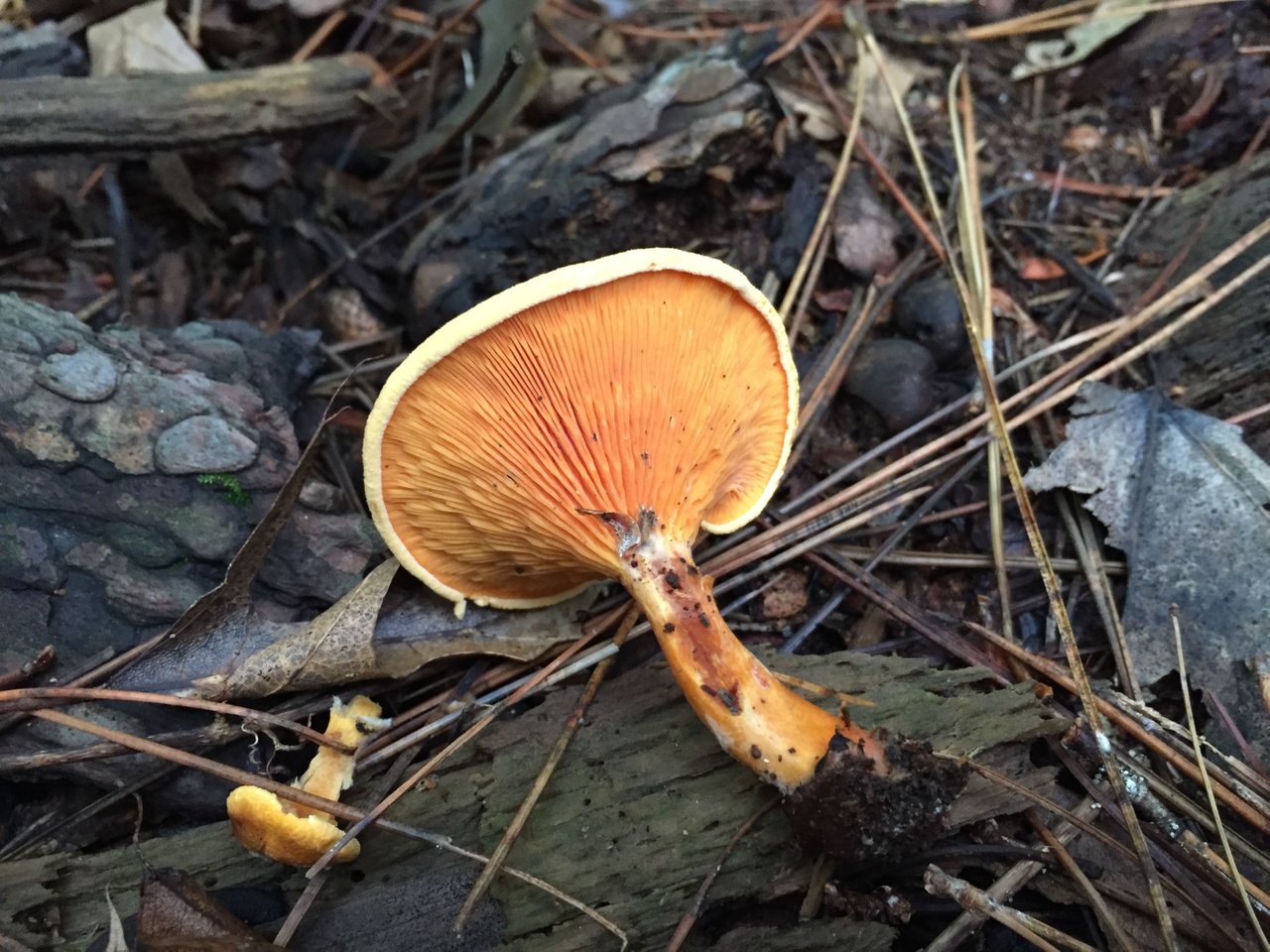 Crown-tipped Coral Fungus (Artomyces pyxidatus):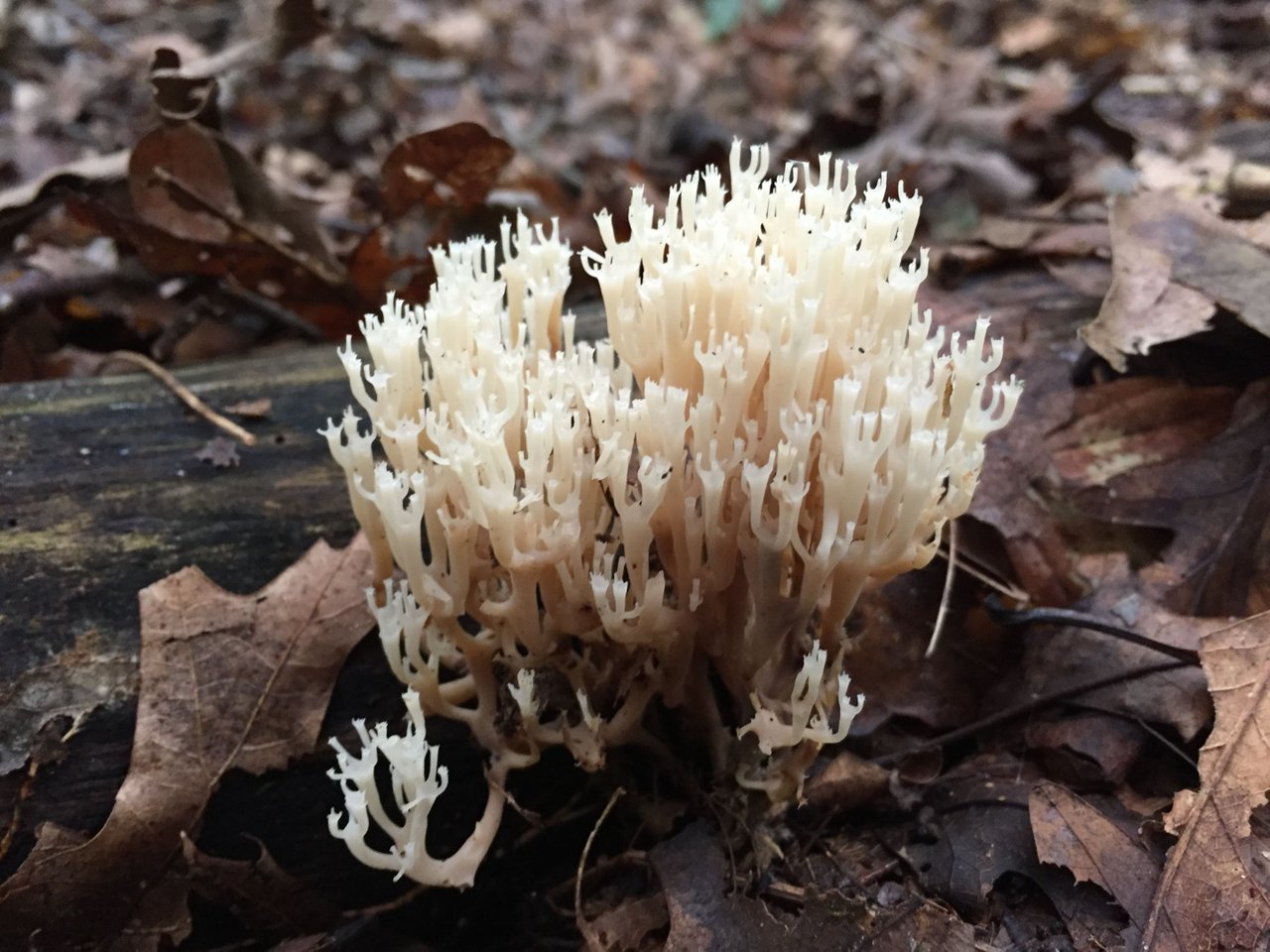 Dyer's Polypore (Phaeolus schweinitzii):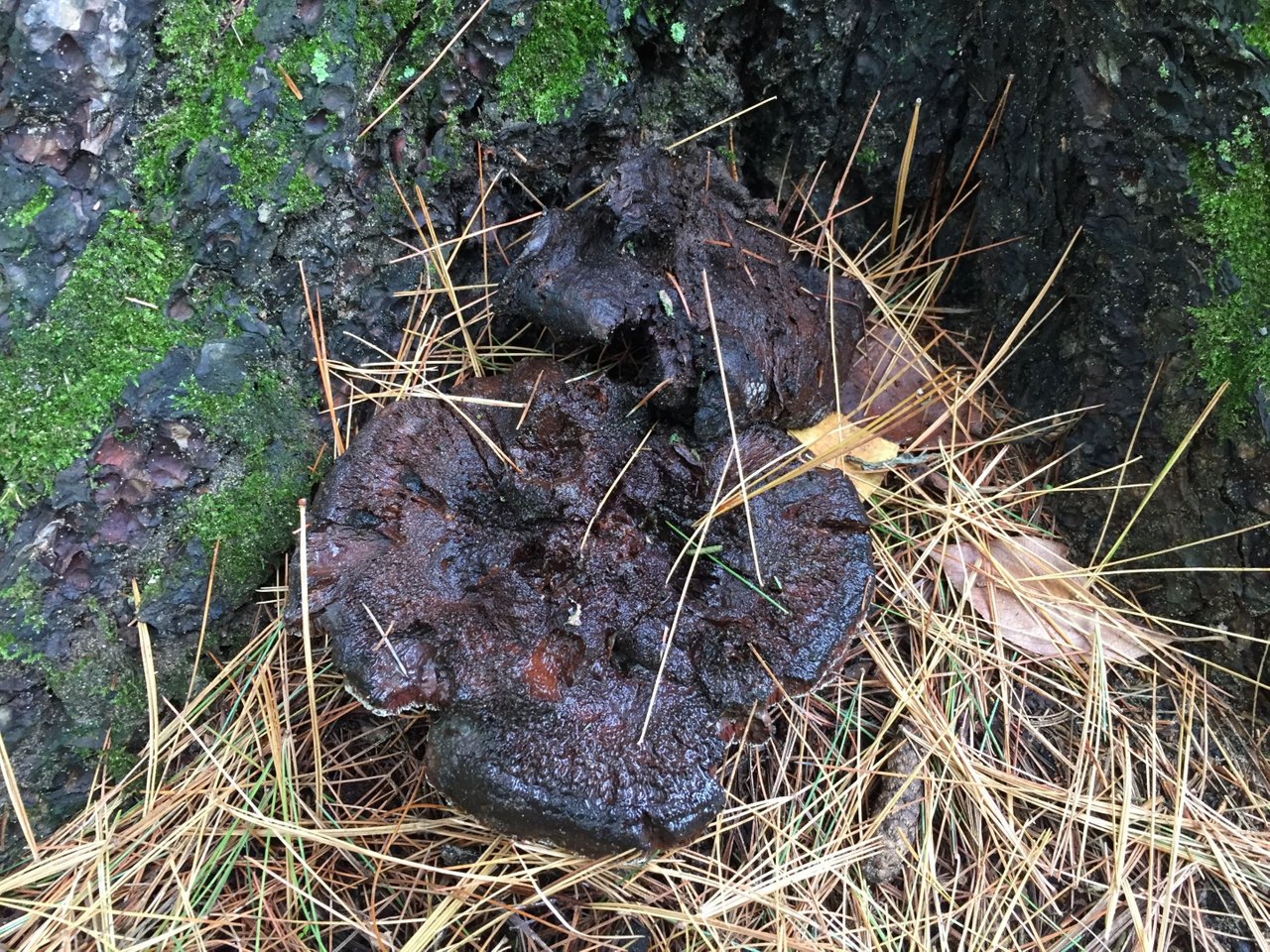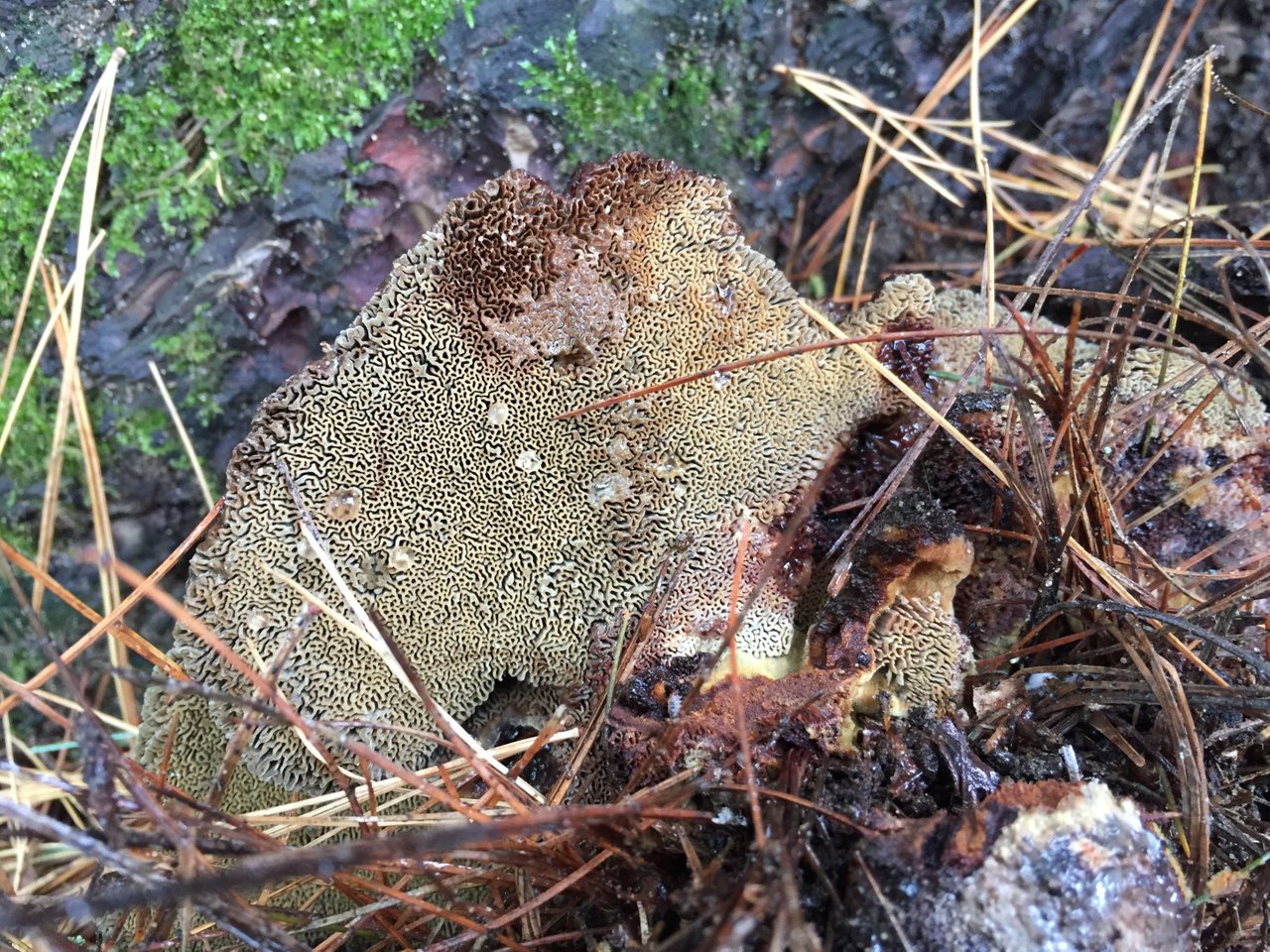 Ravenel's Stinkhorn (Phallus ravenelii):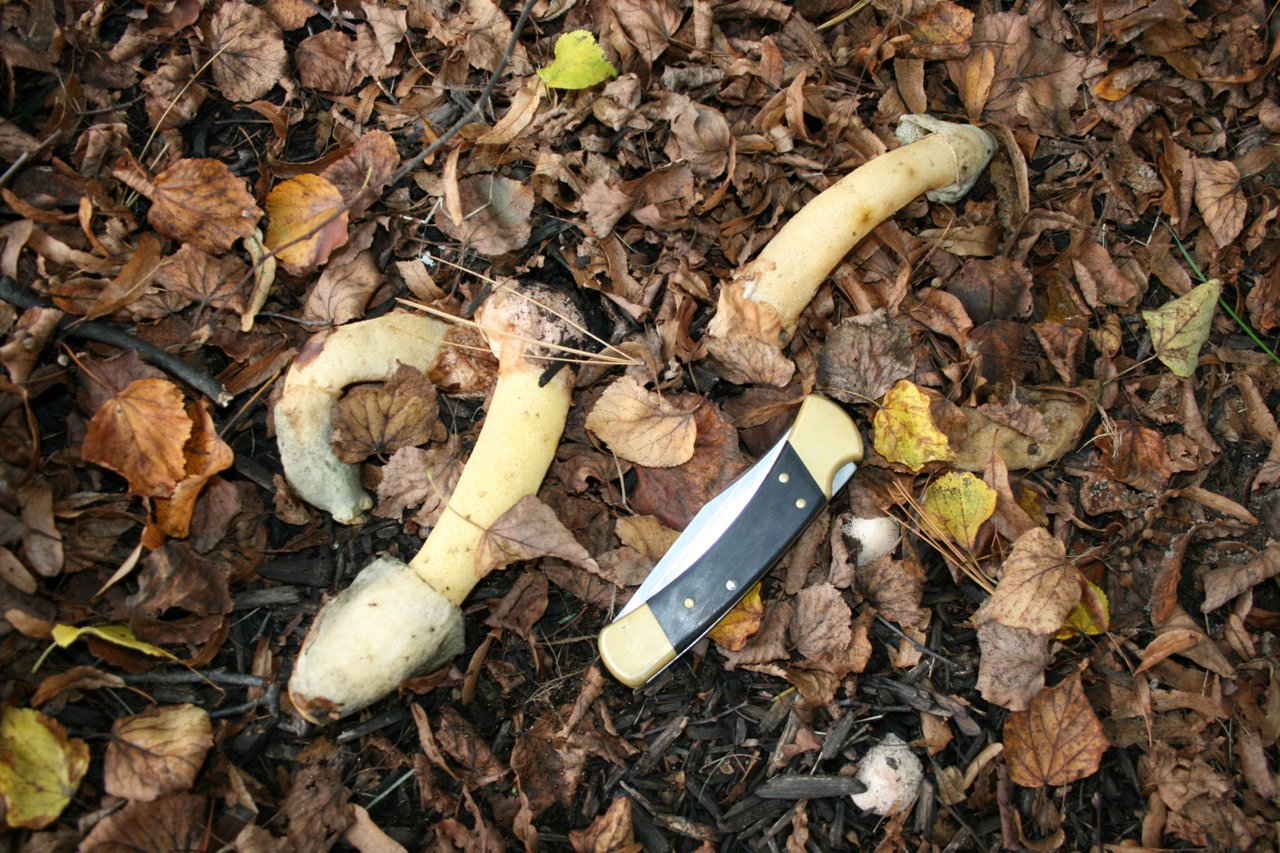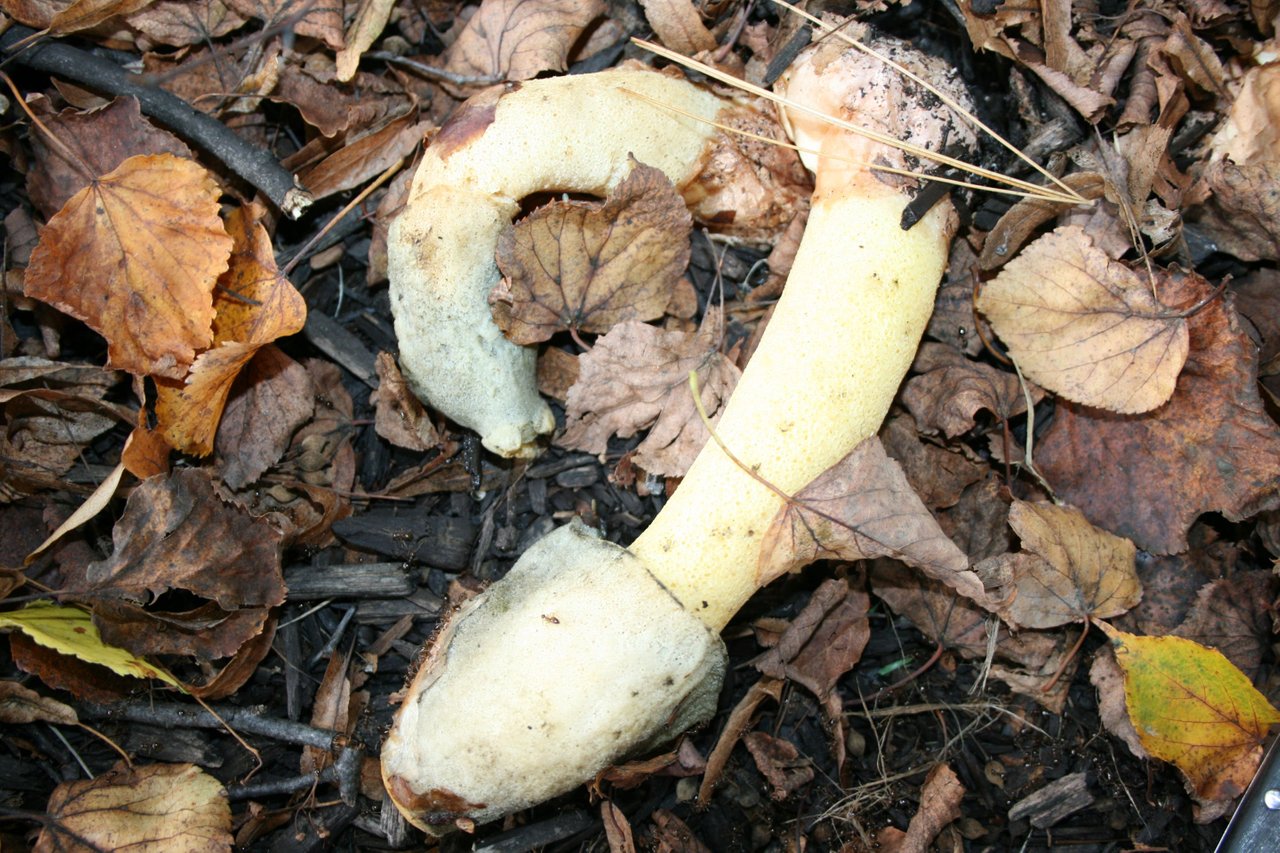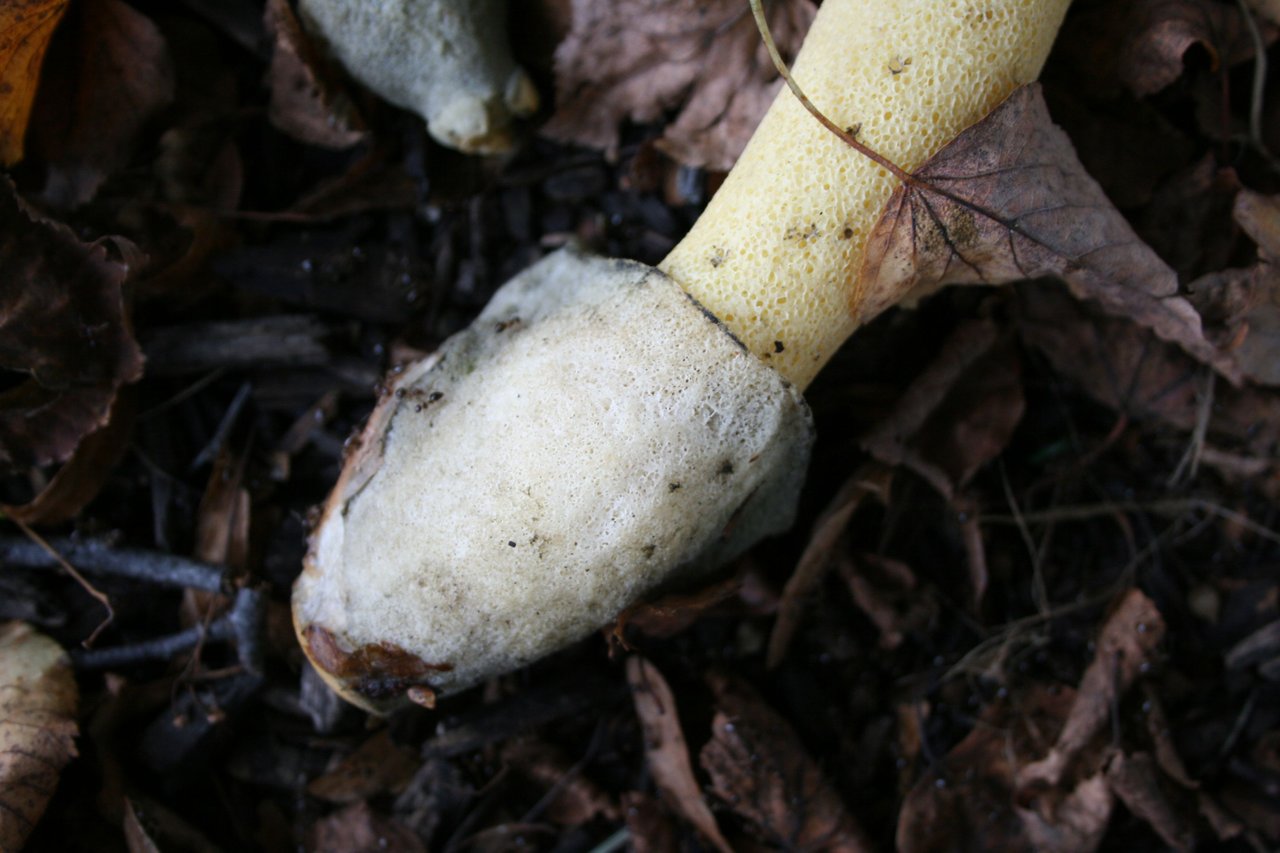 Hen of the Woods (Grifola frondosa):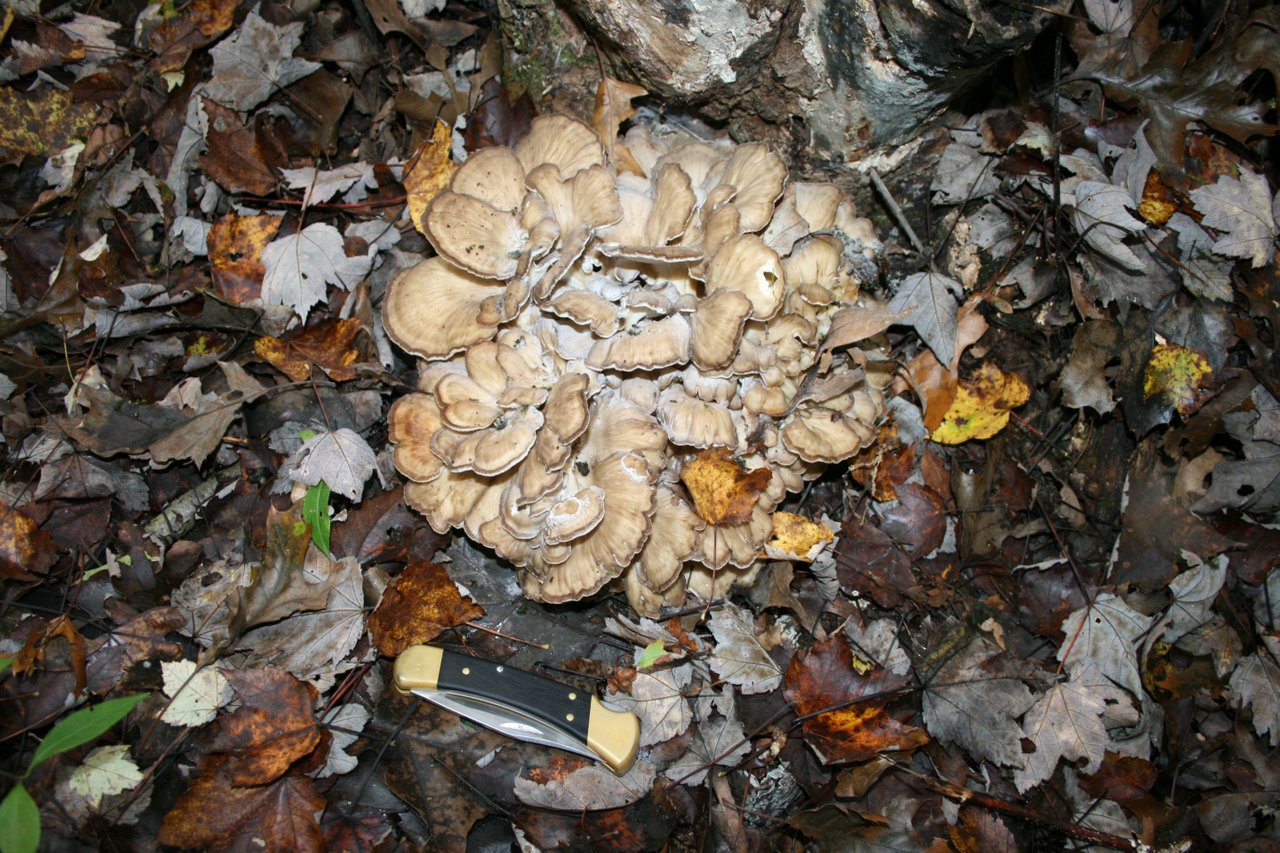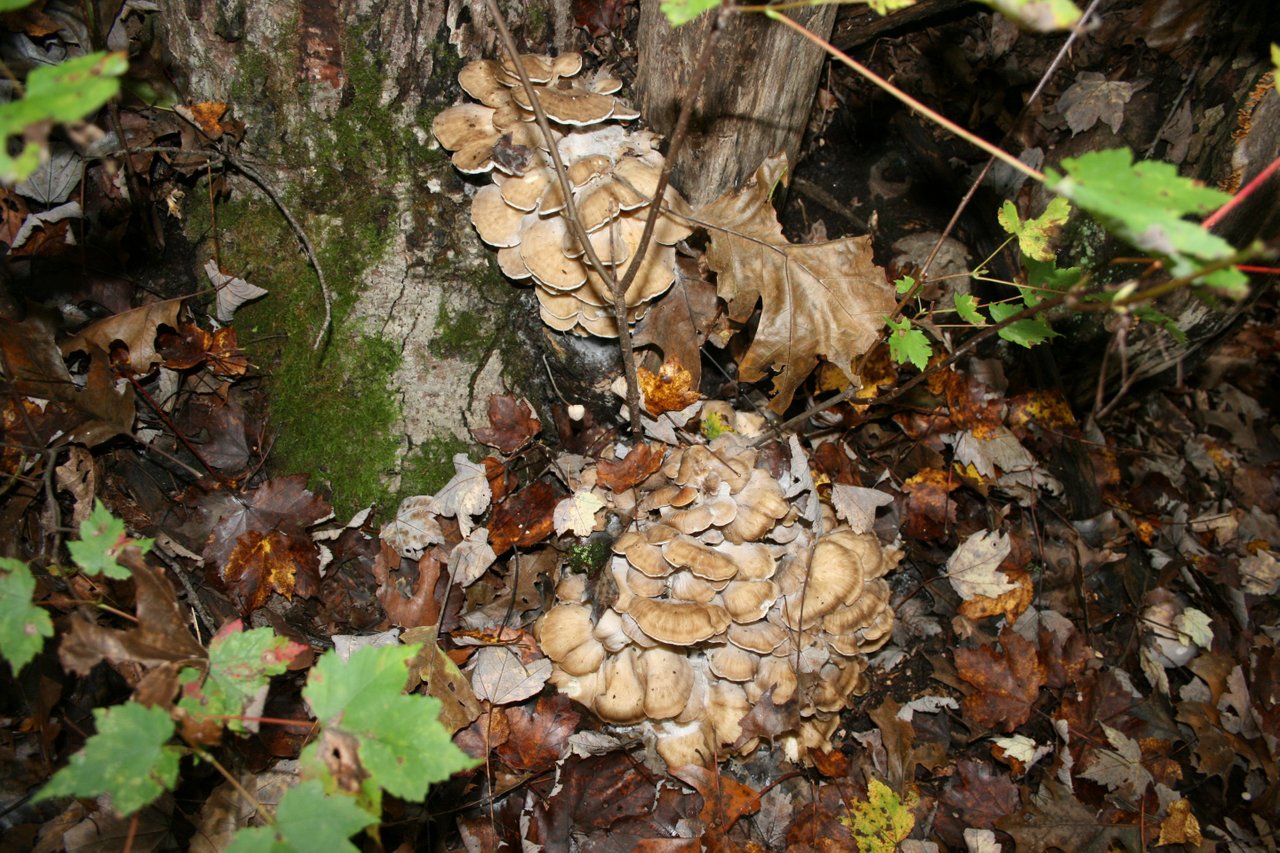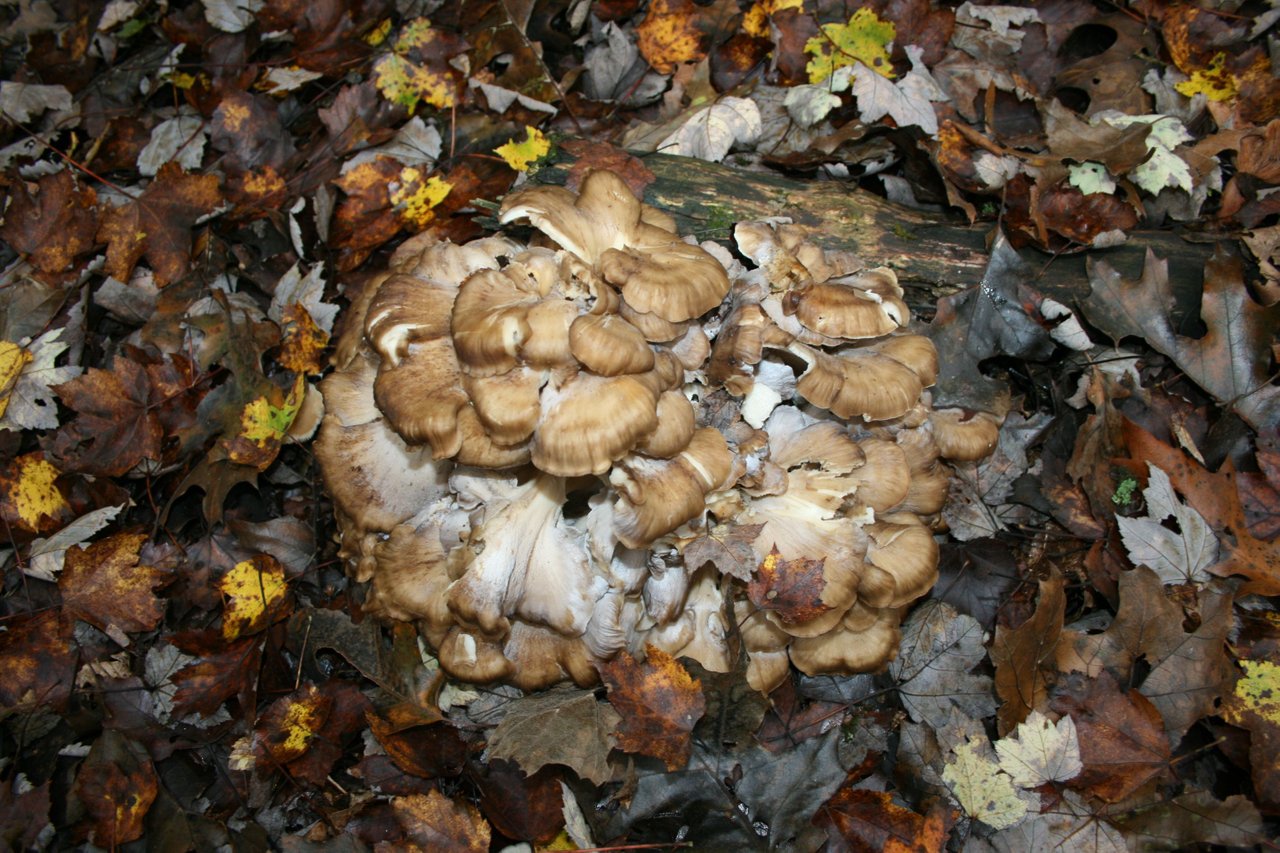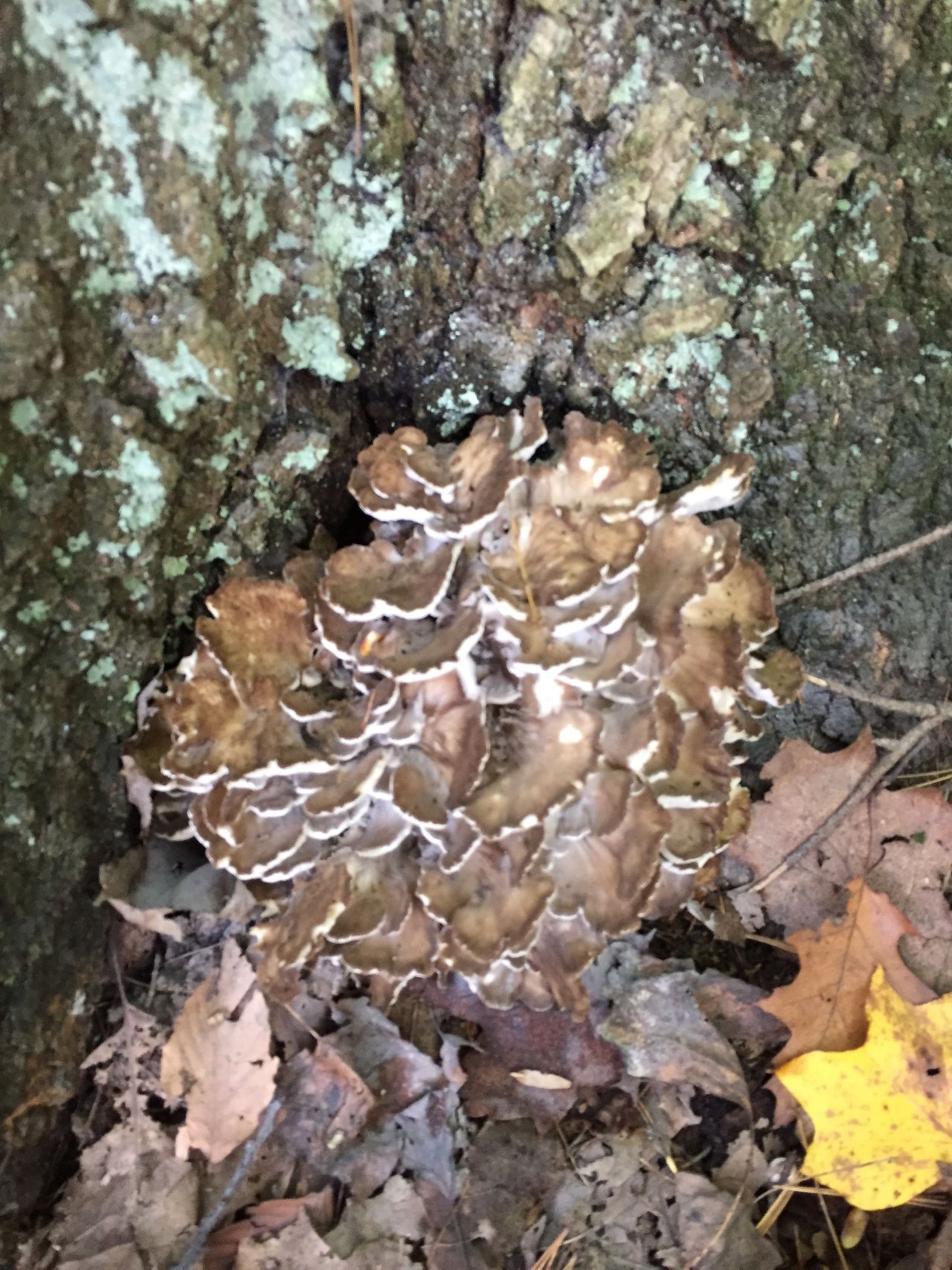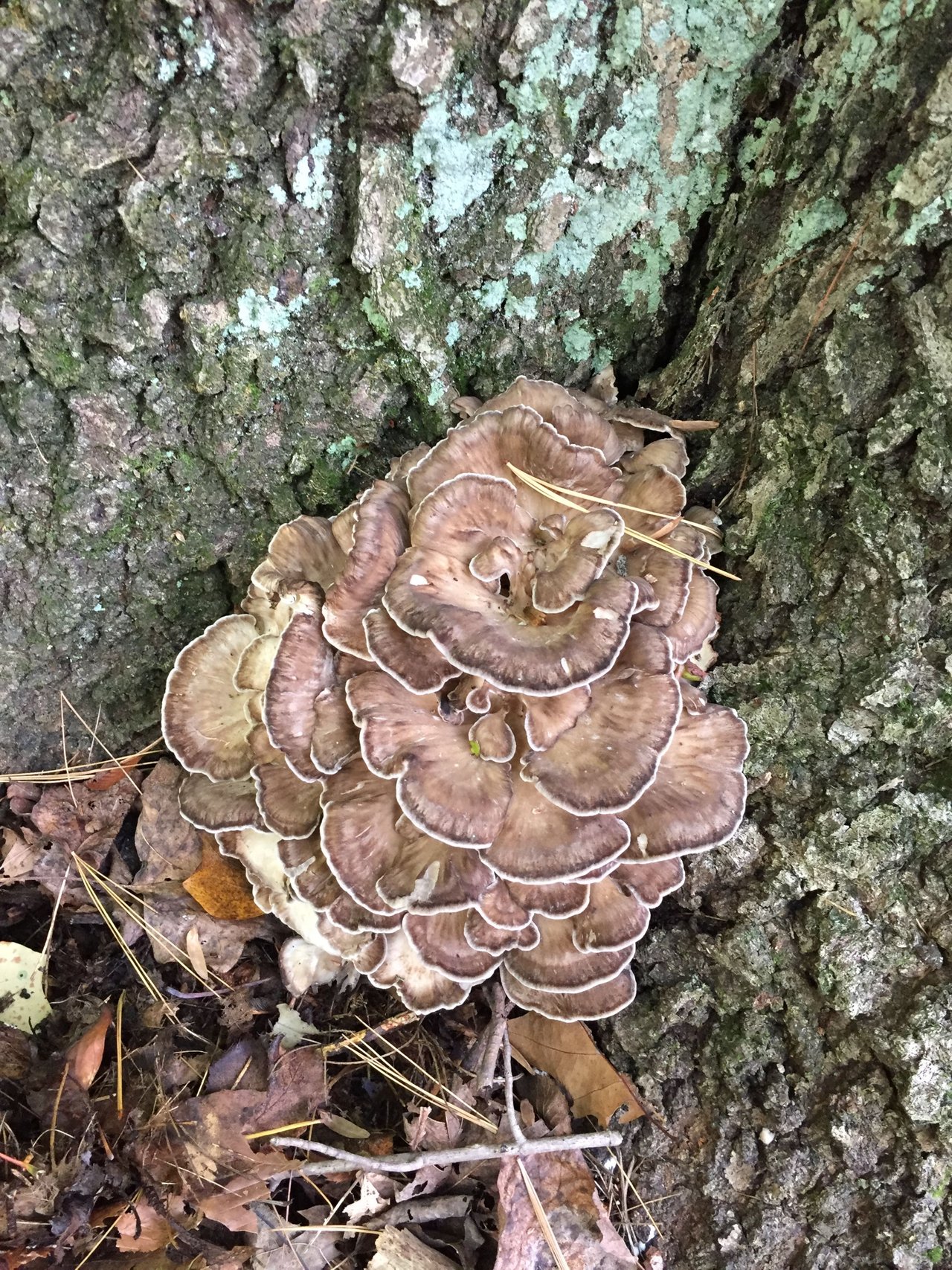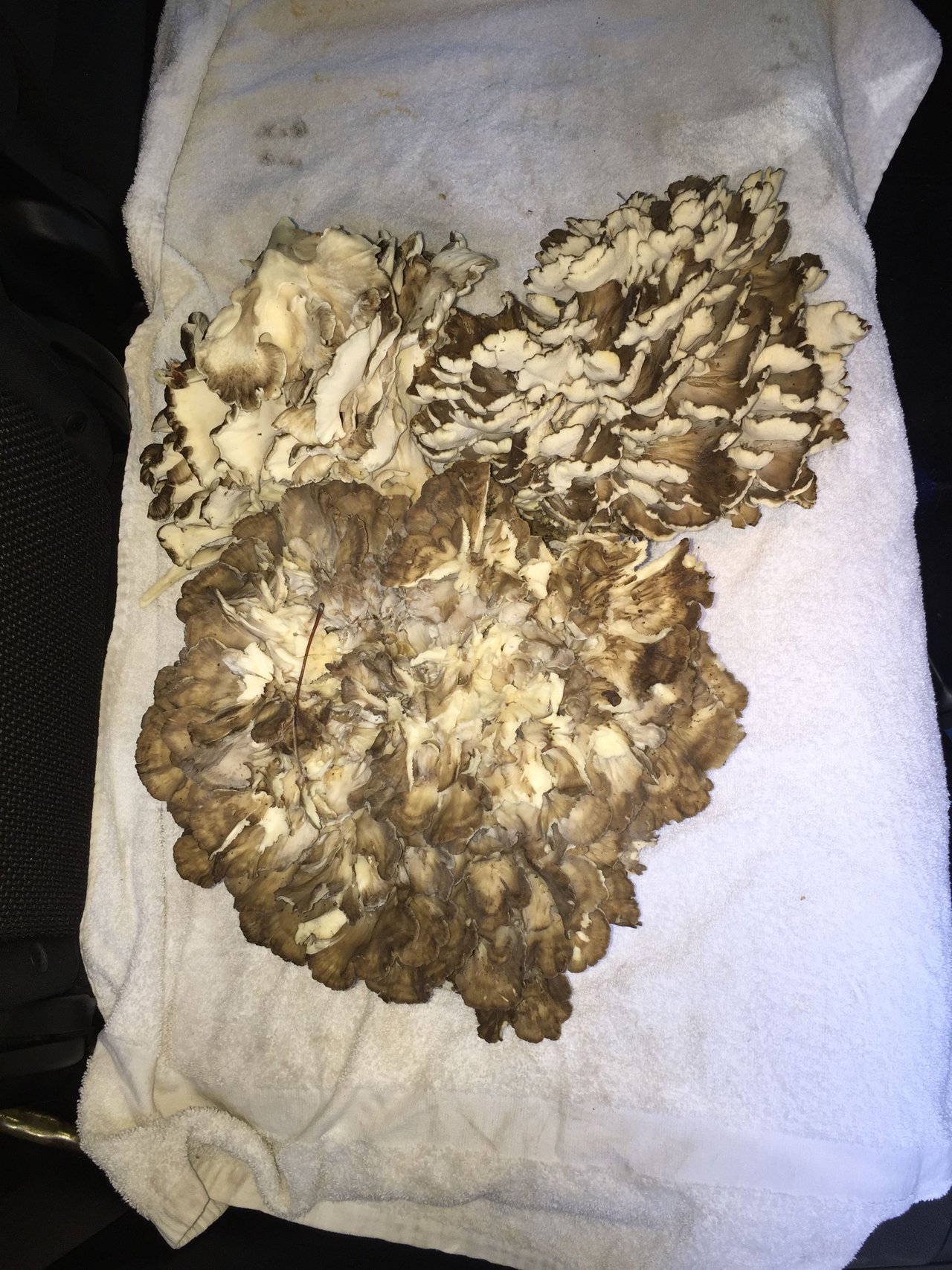 Chicken of the Woods (Laetiporus sulphureus):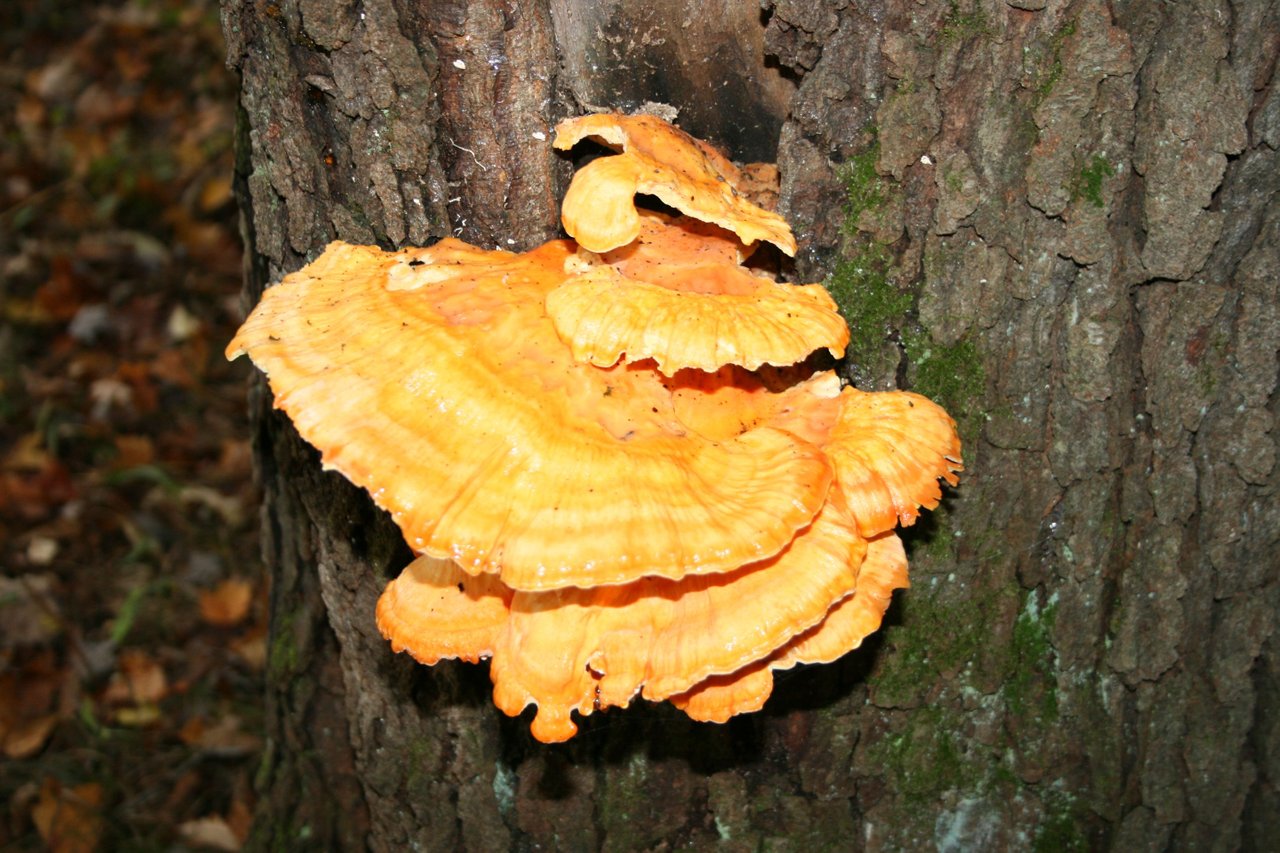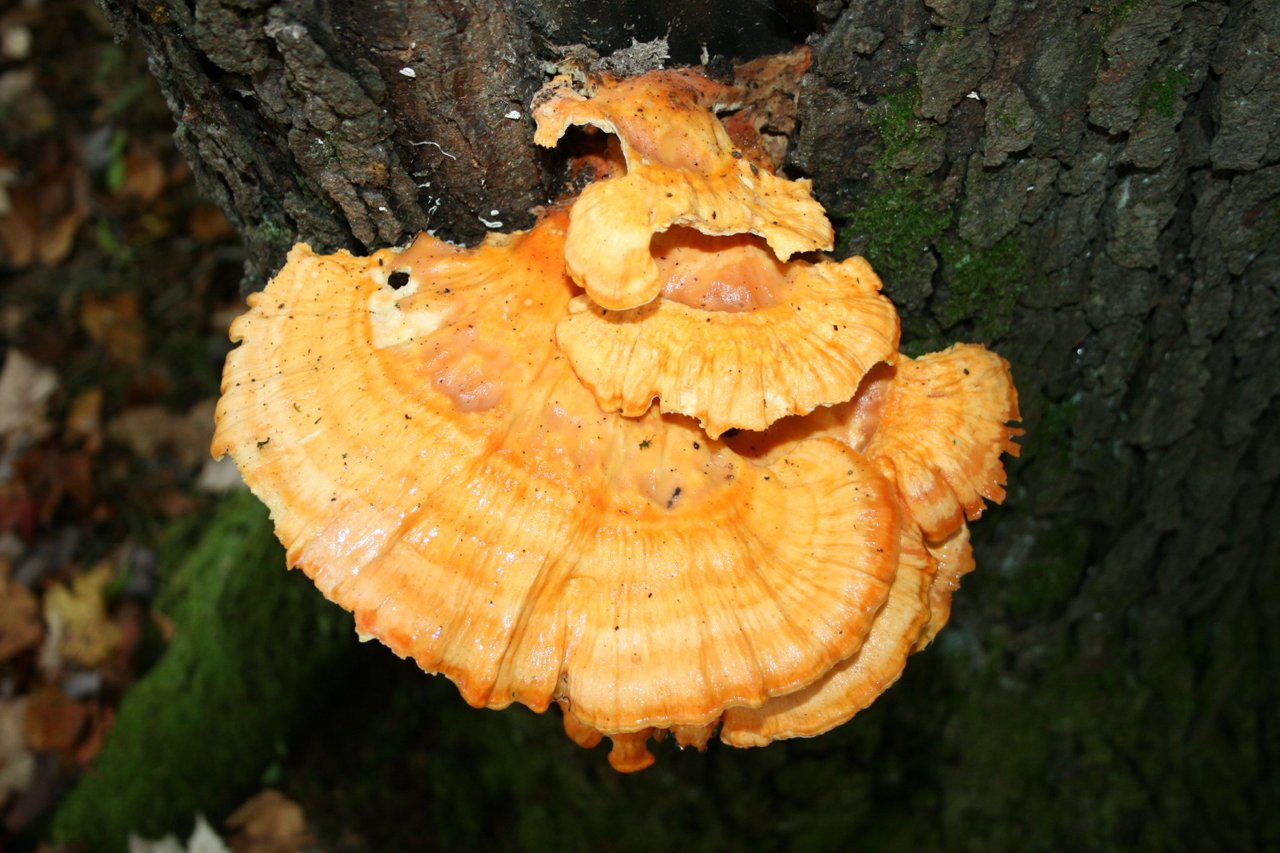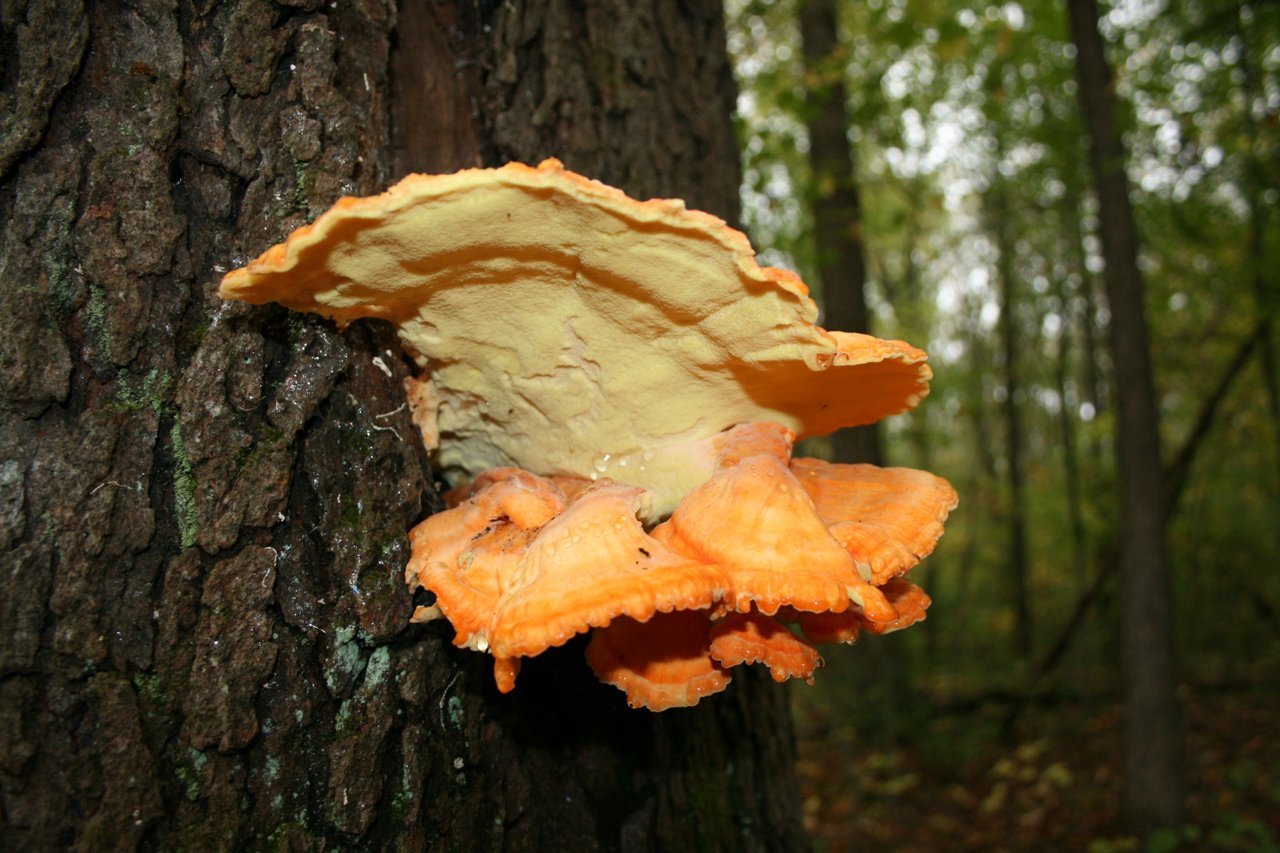 Turkey-tail (Trametes versicolor):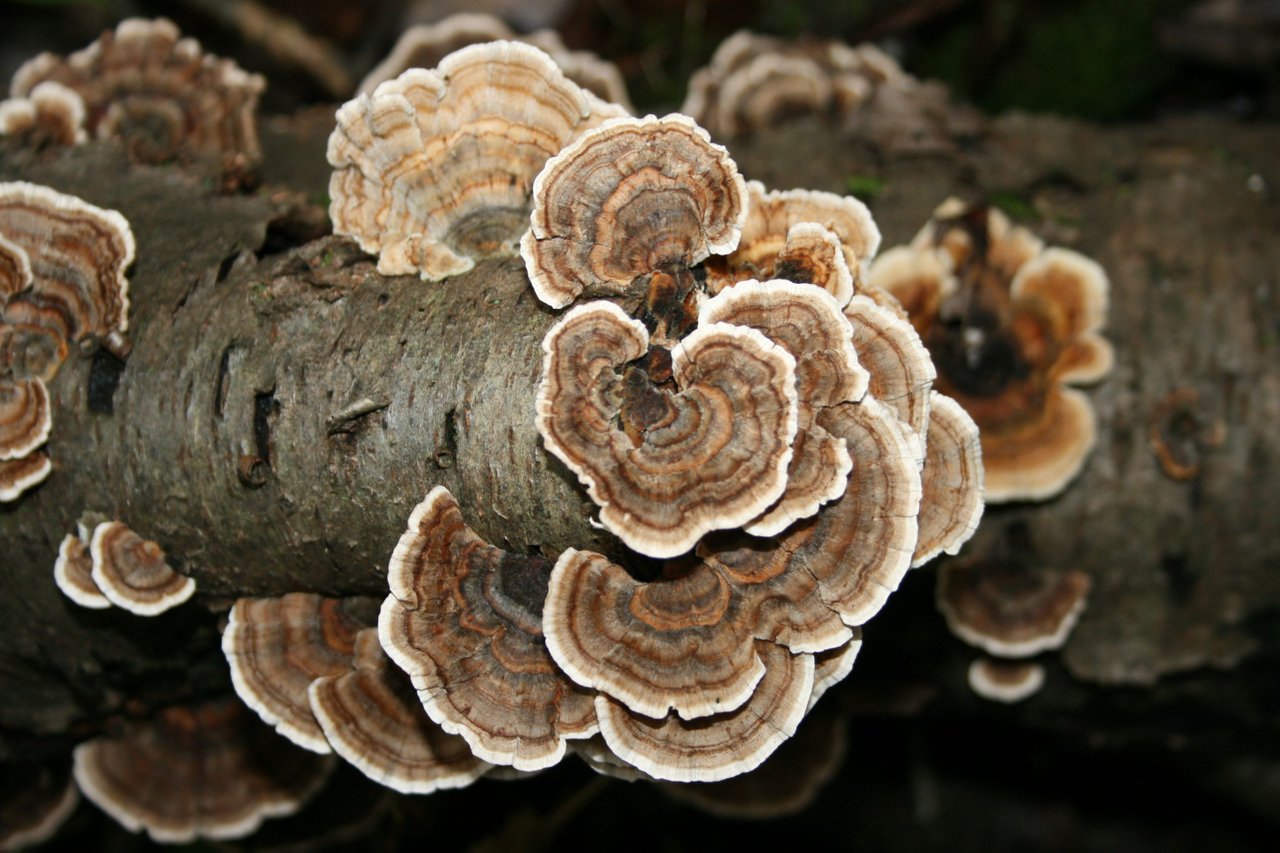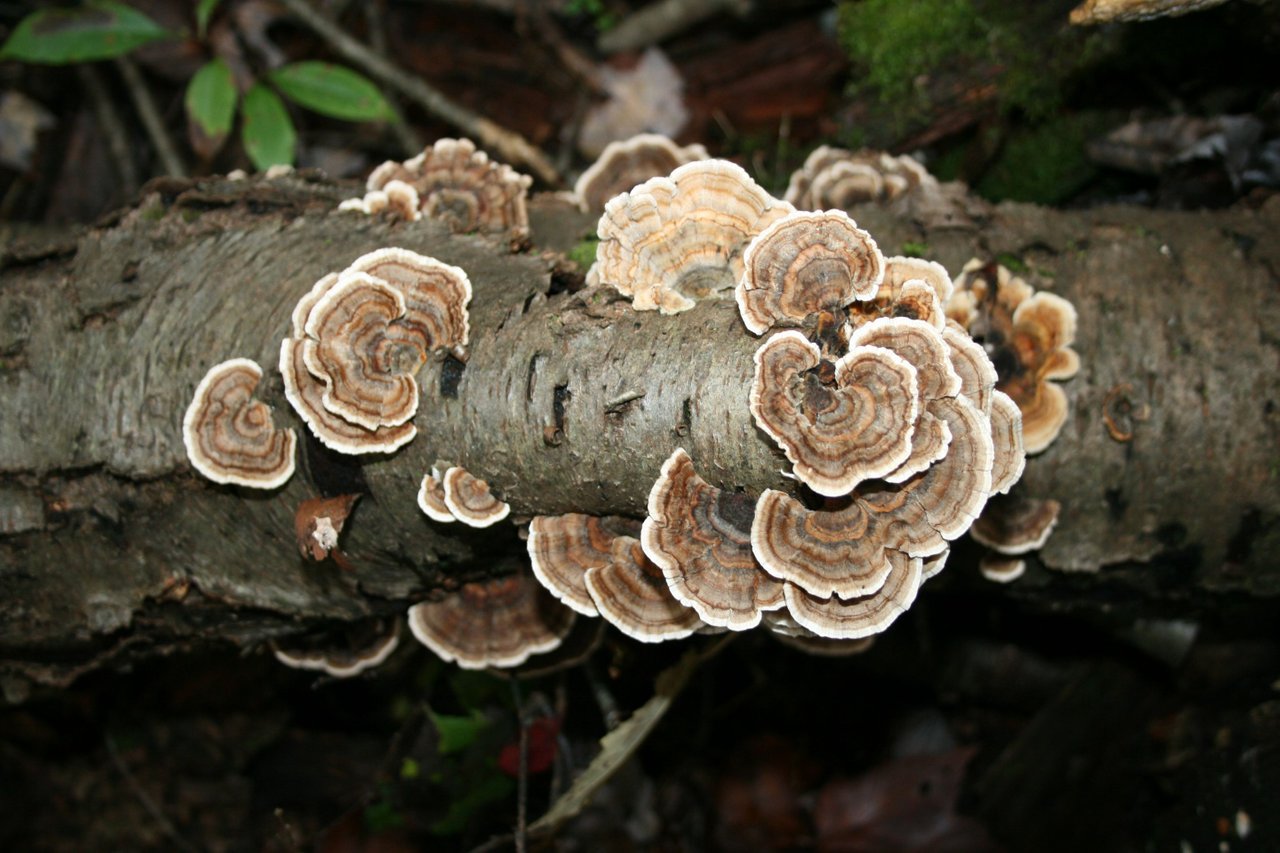 Slender Club (Macrotyphula juncea):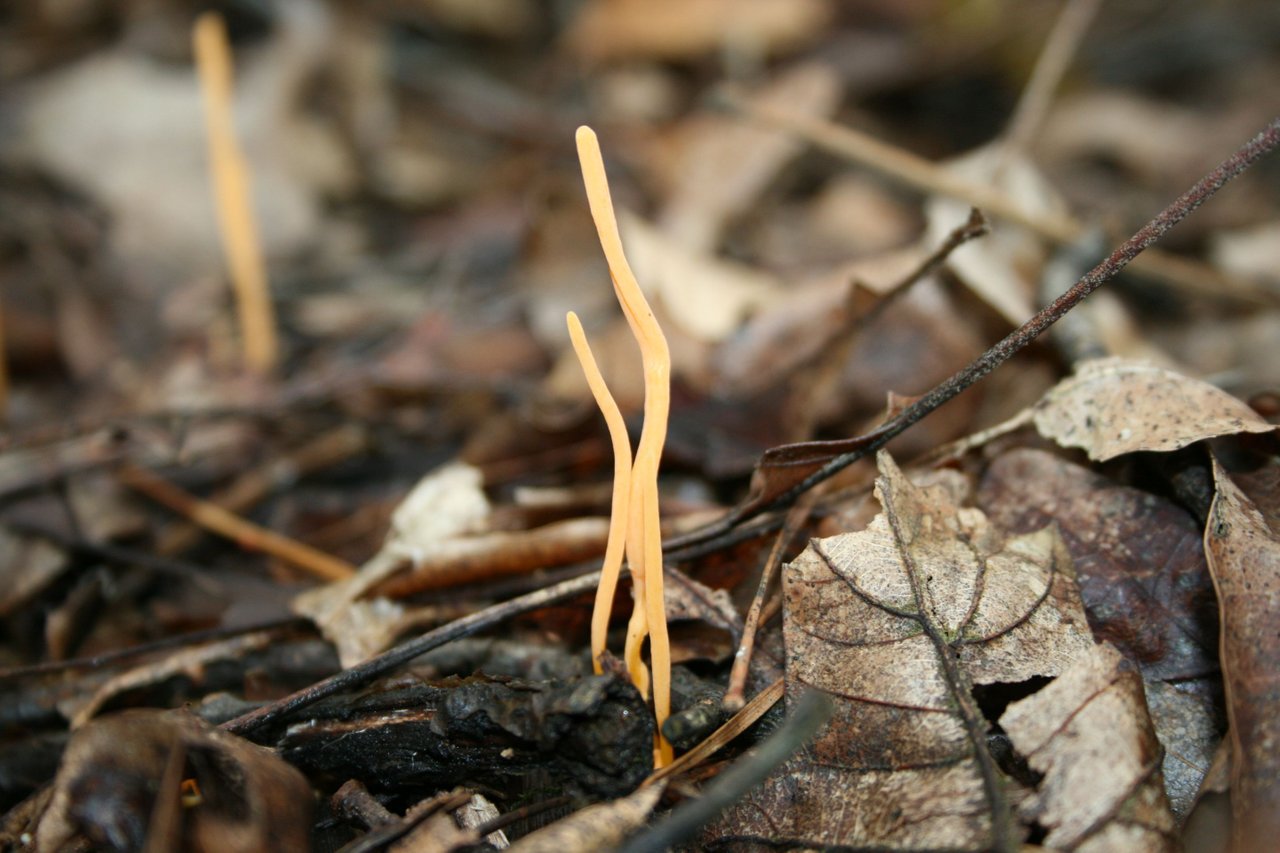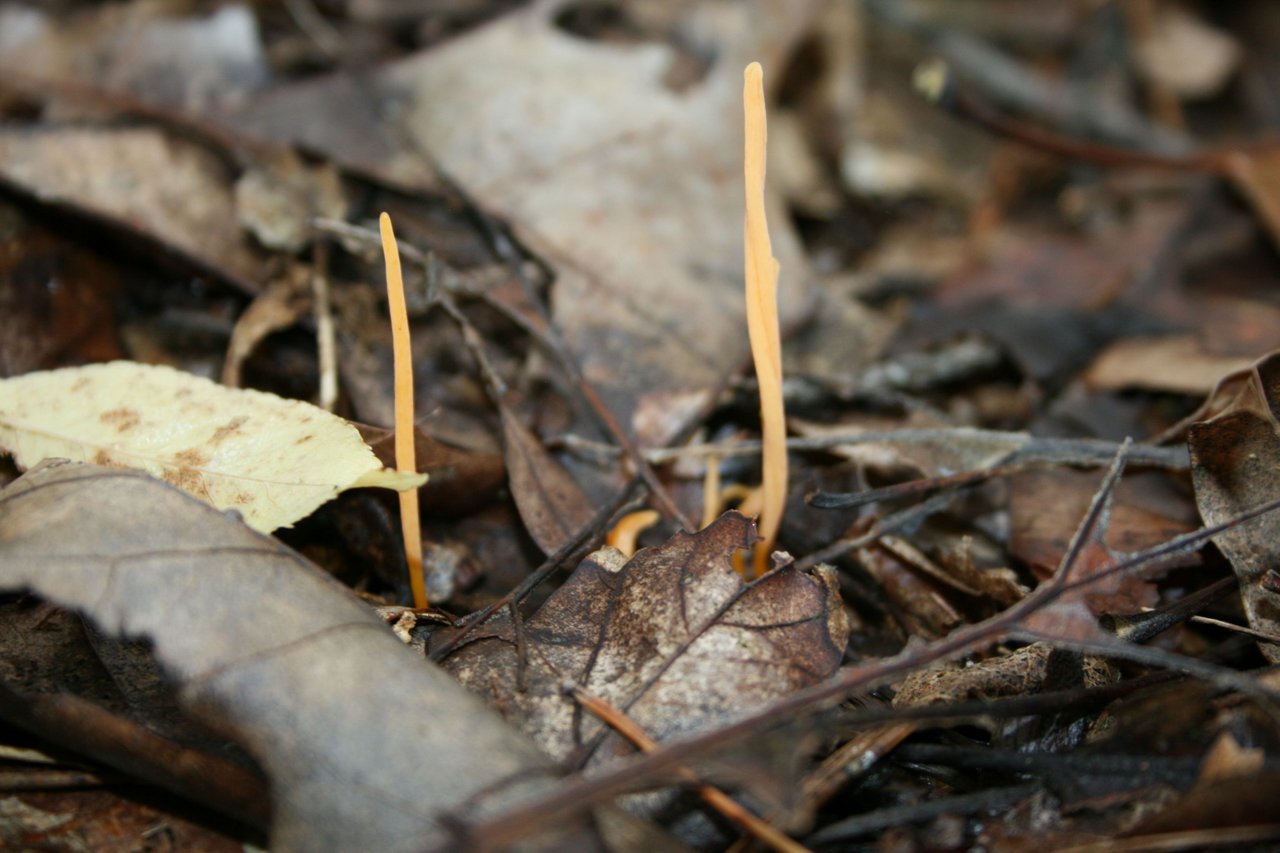 Pestle Puffball (Lycoperdon excipuliforme):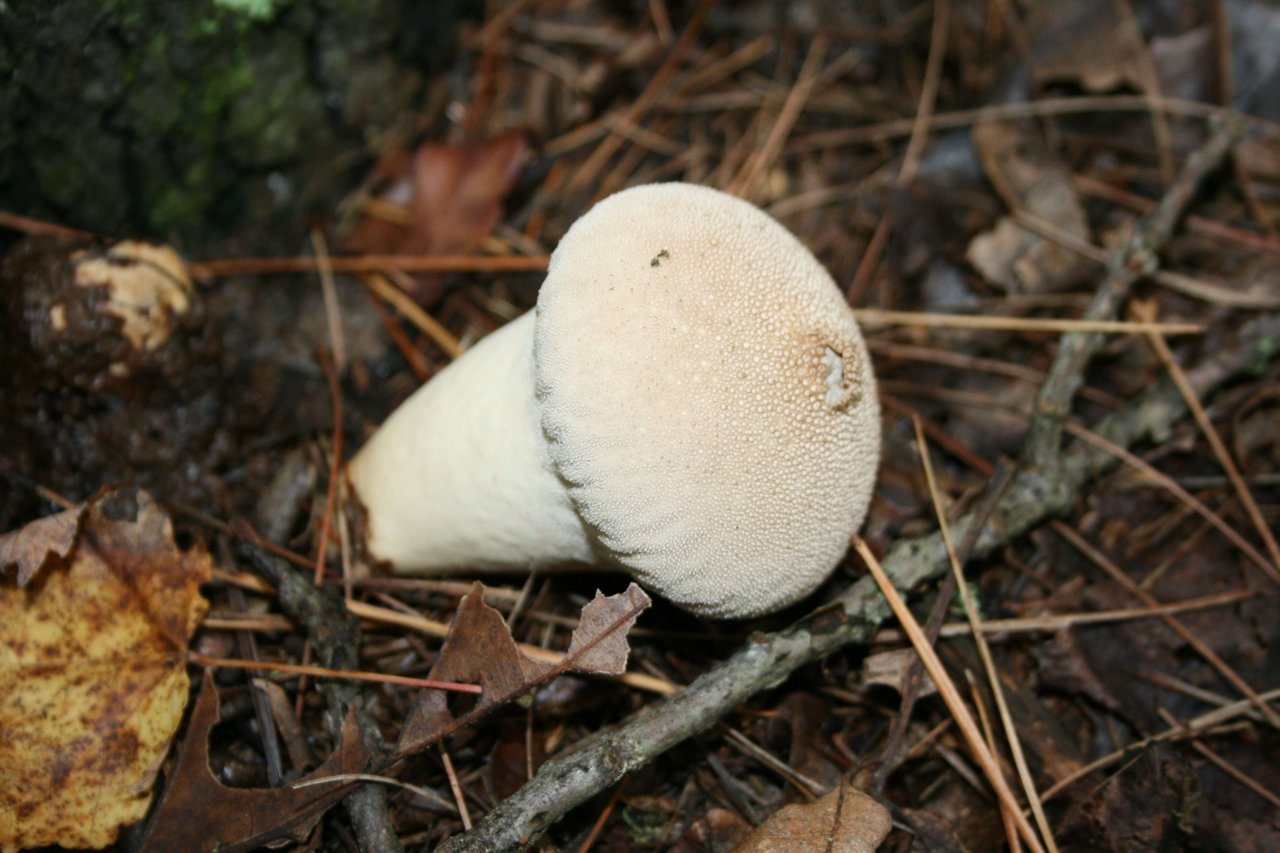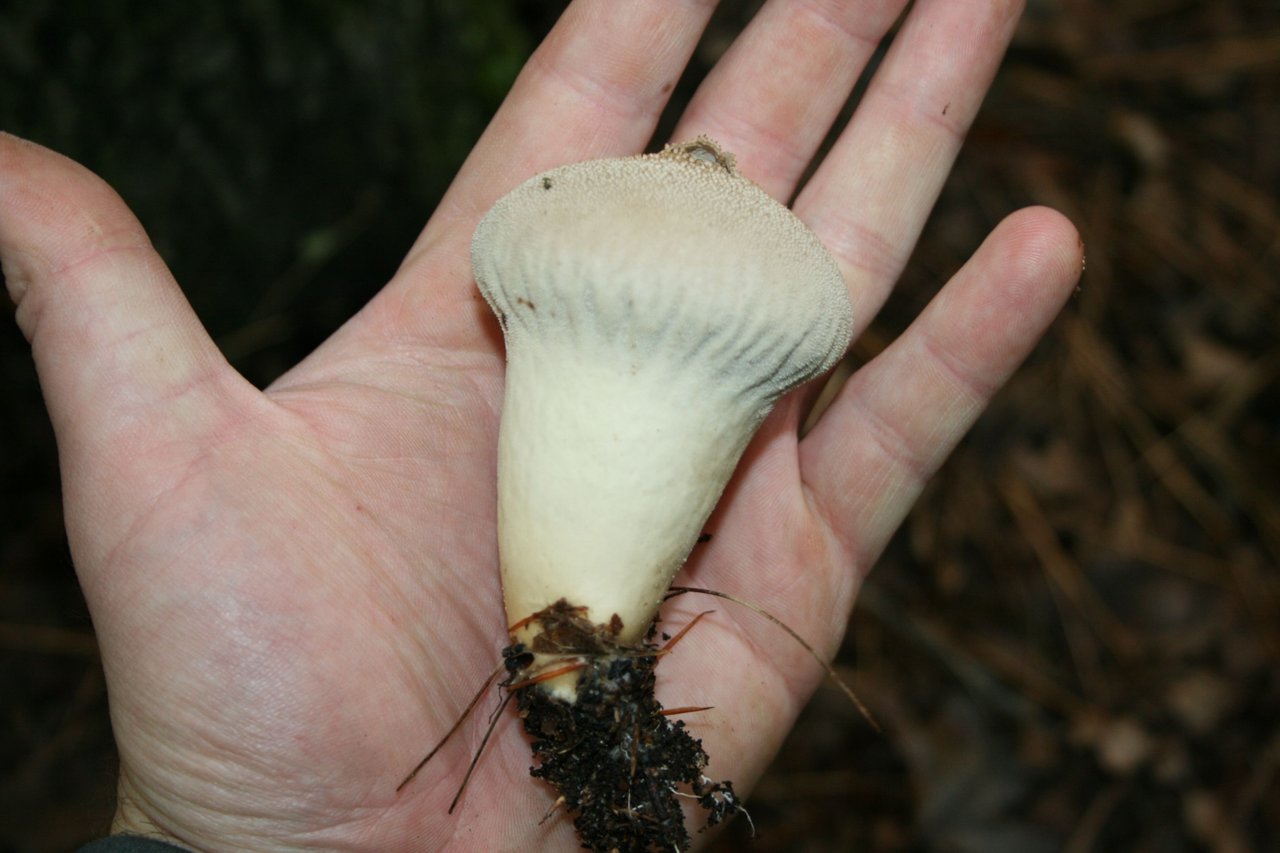 Upright Coral Fungus (Ramaria stricta):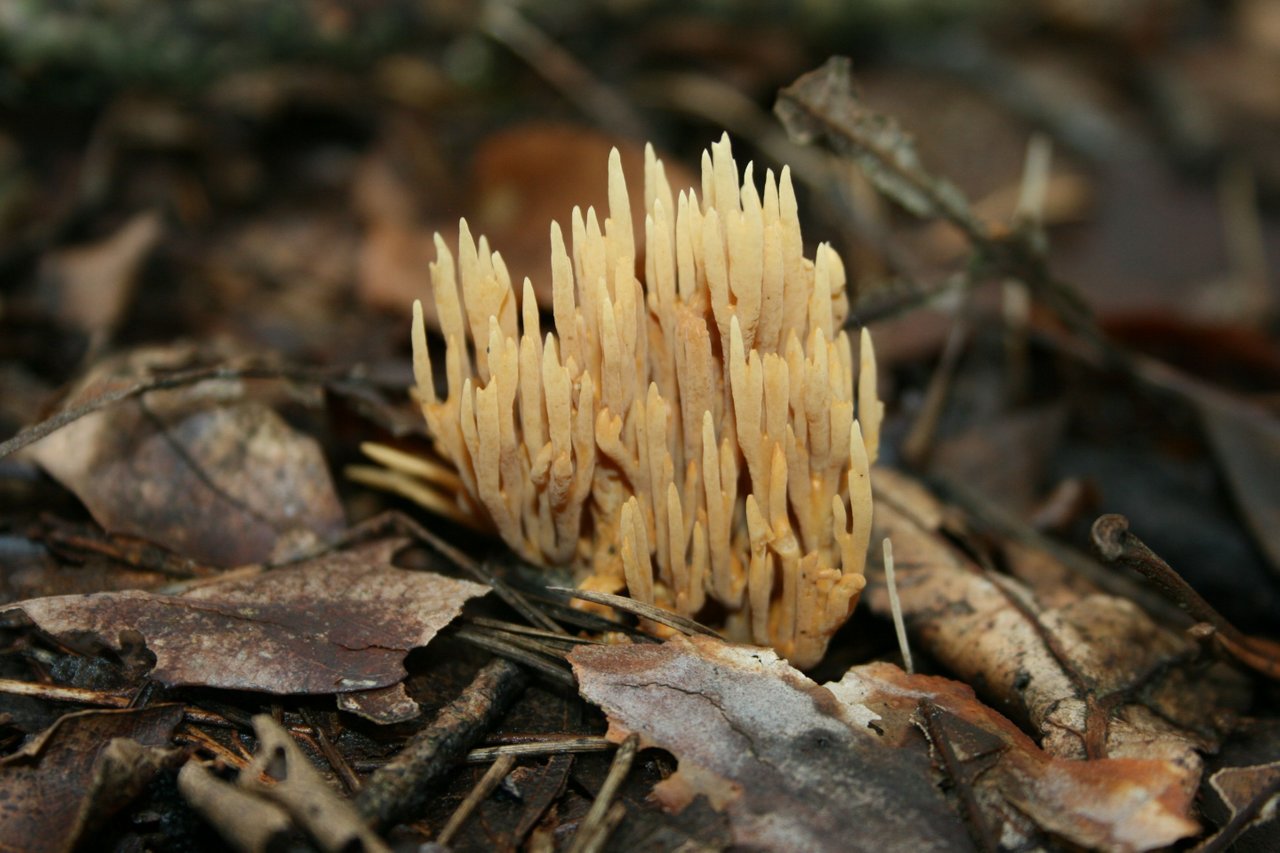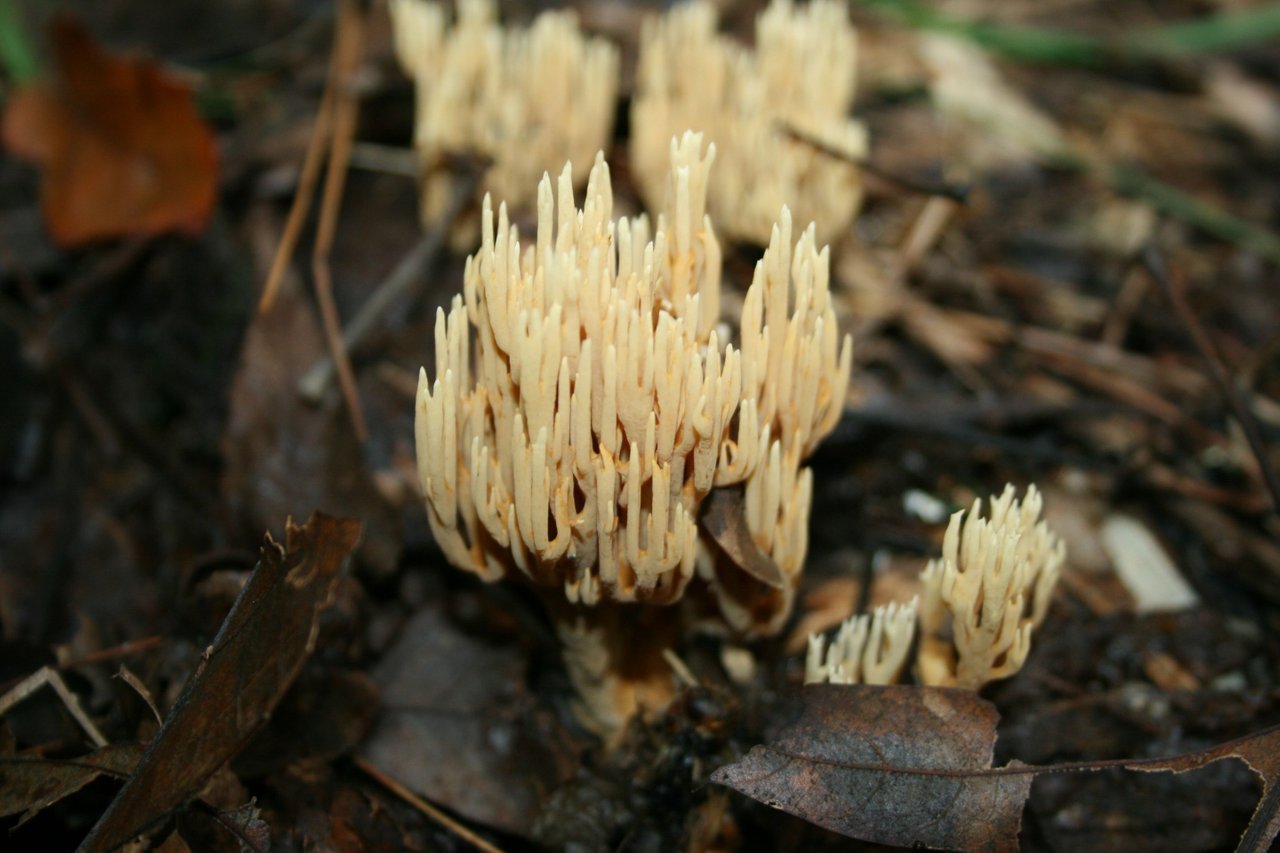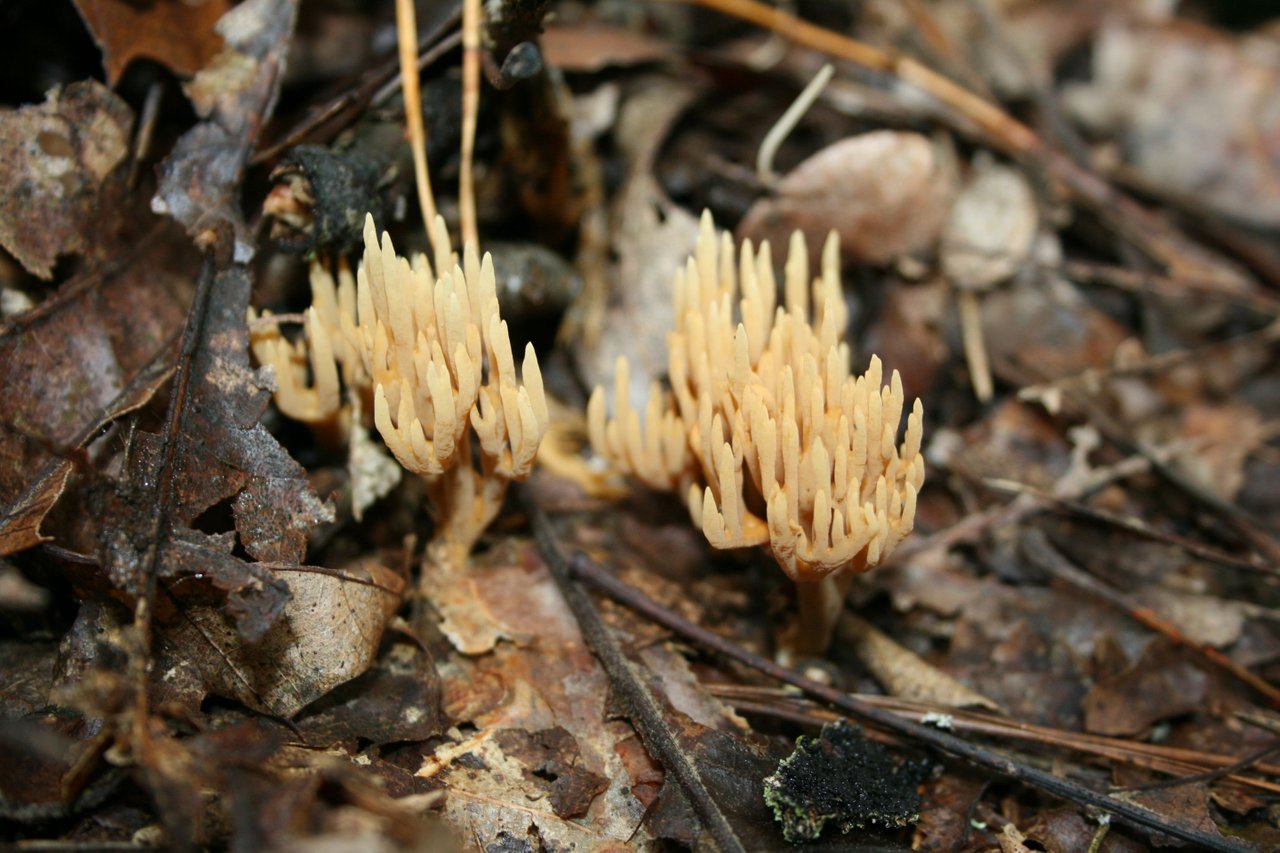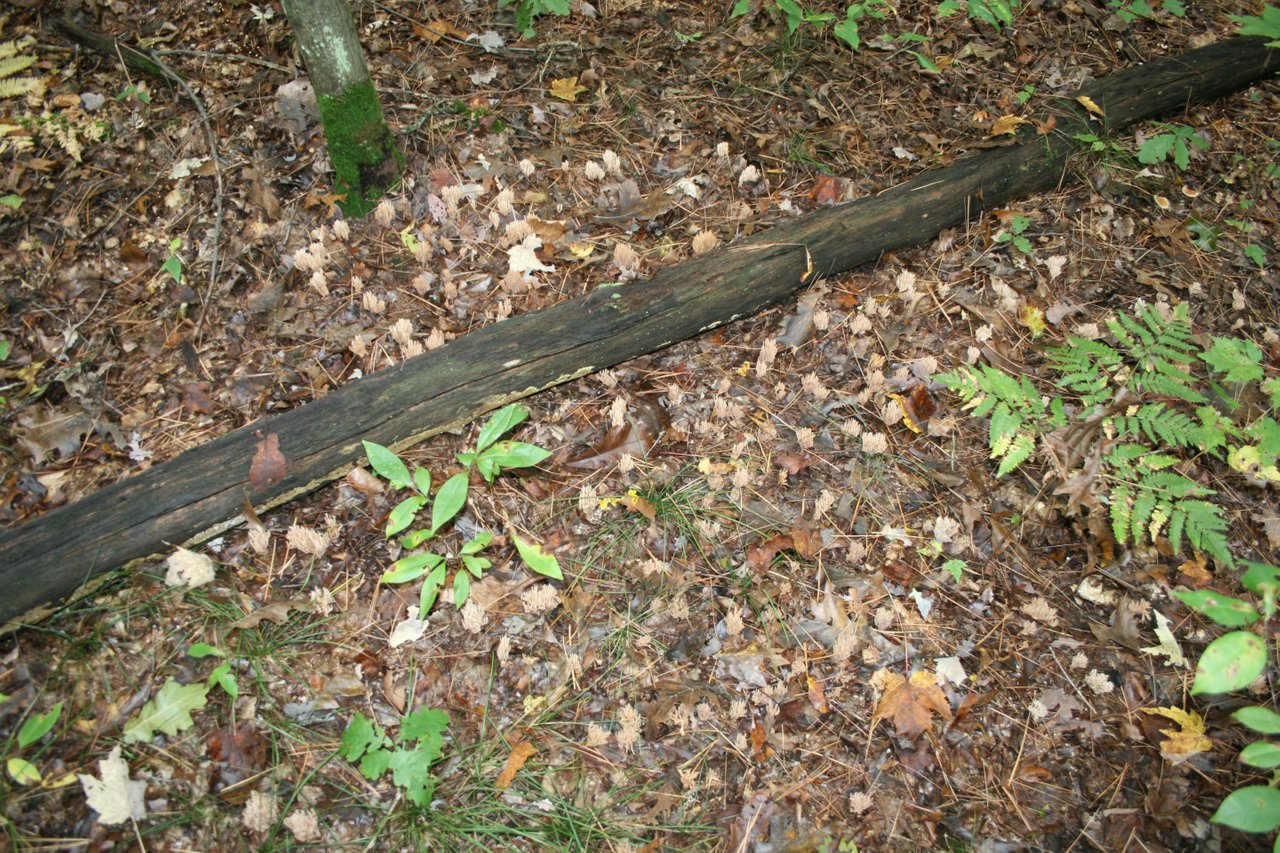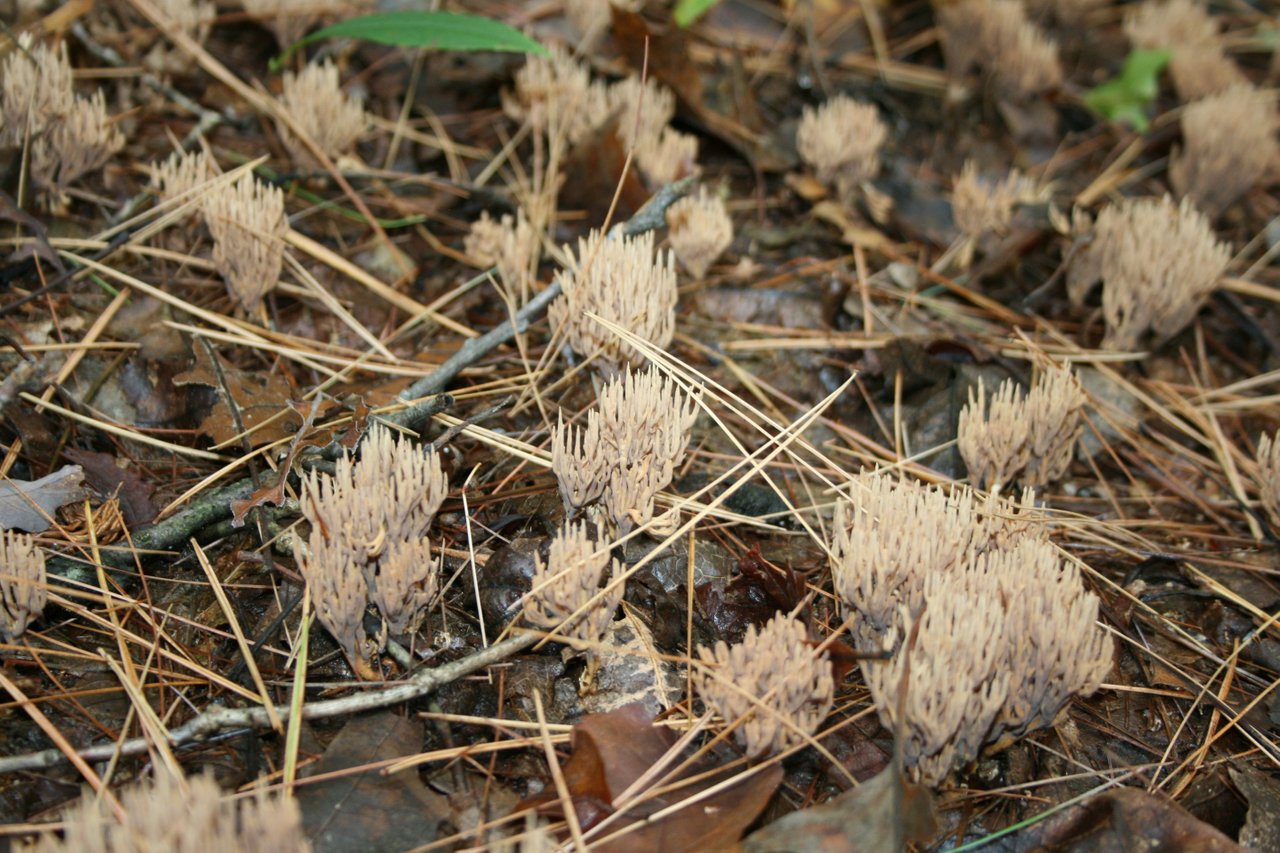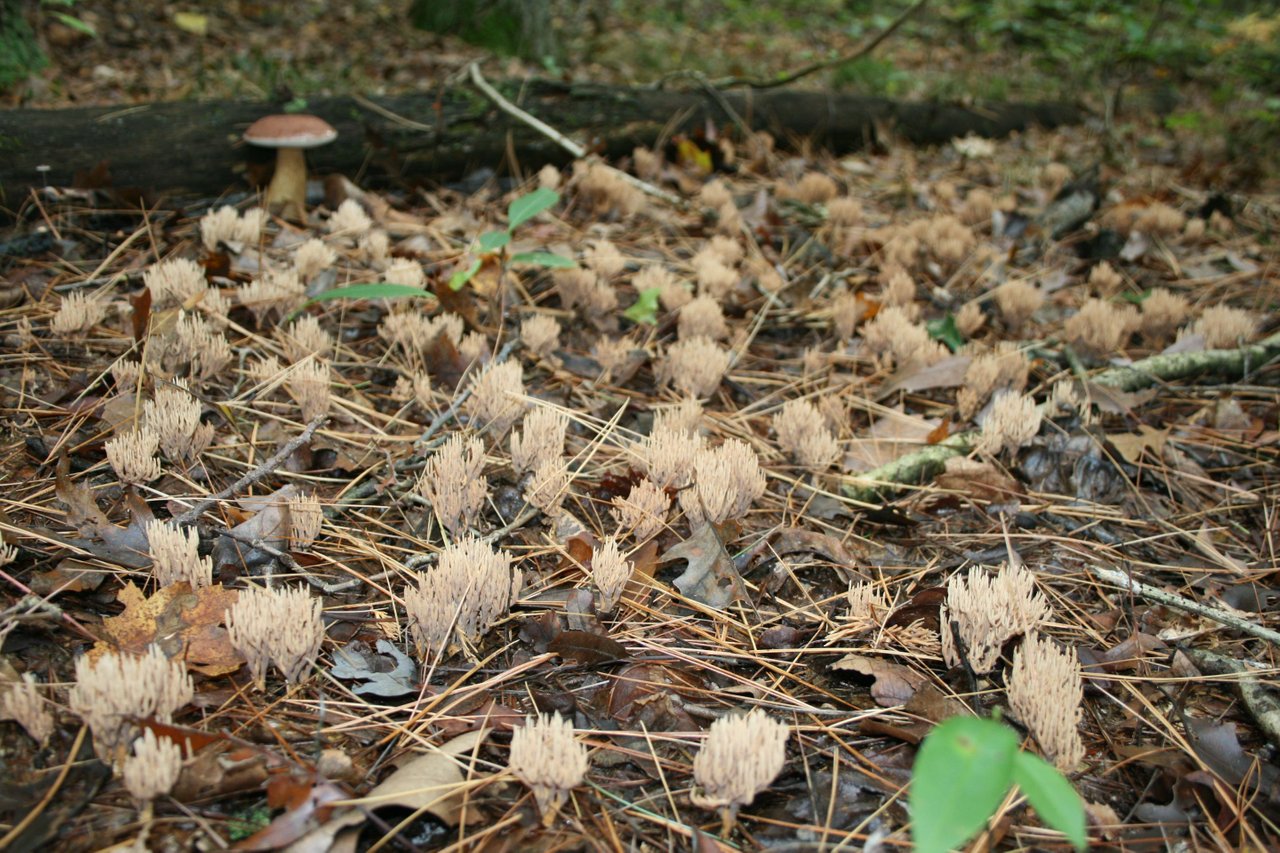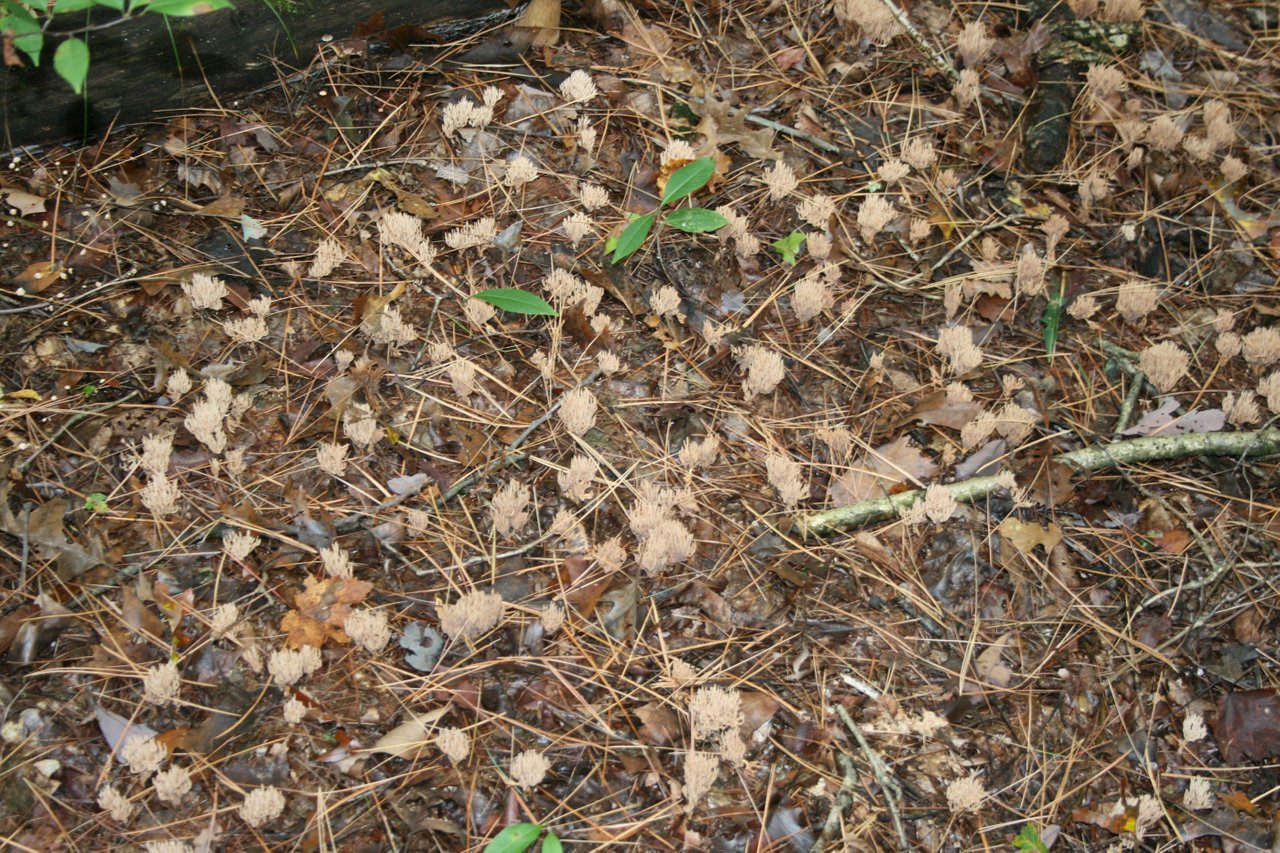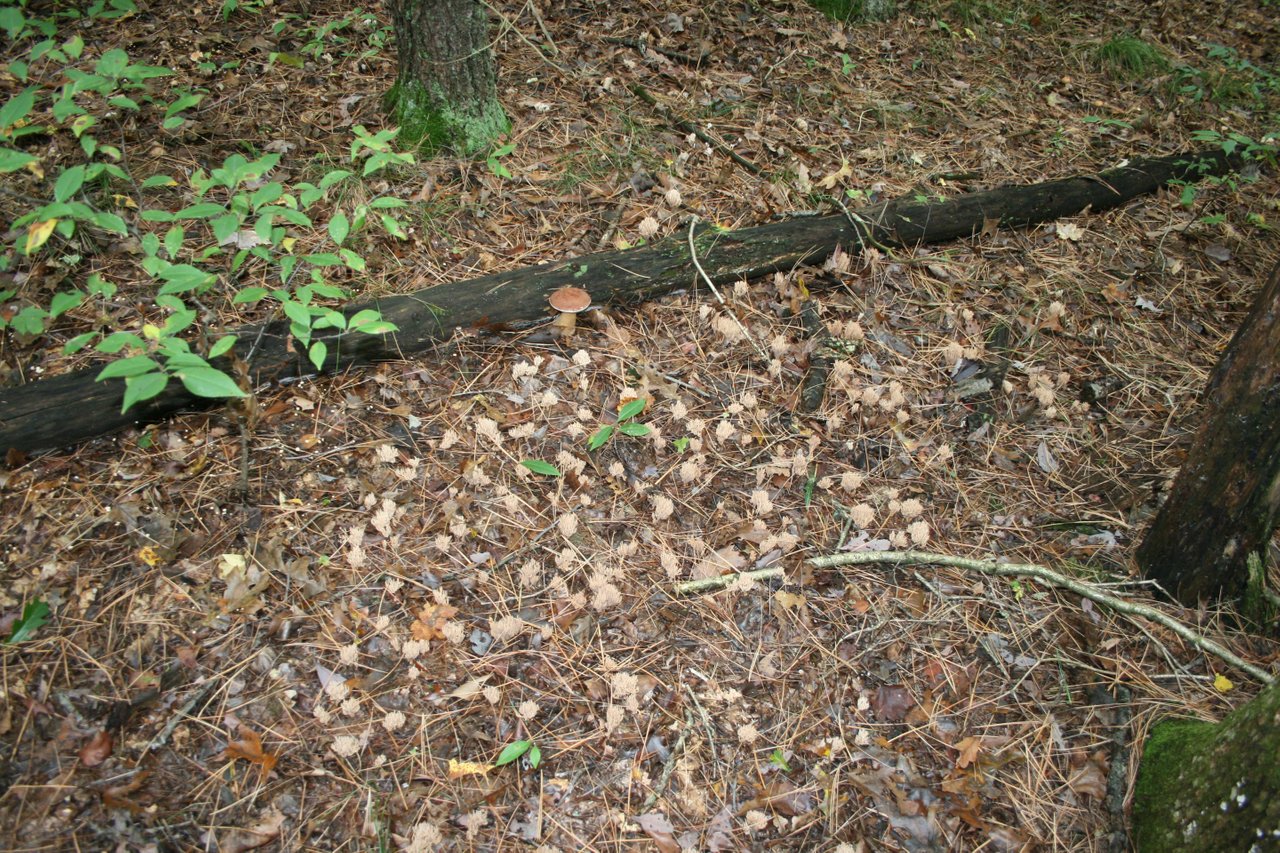 Bitter Bolete (Tylopilus felleus):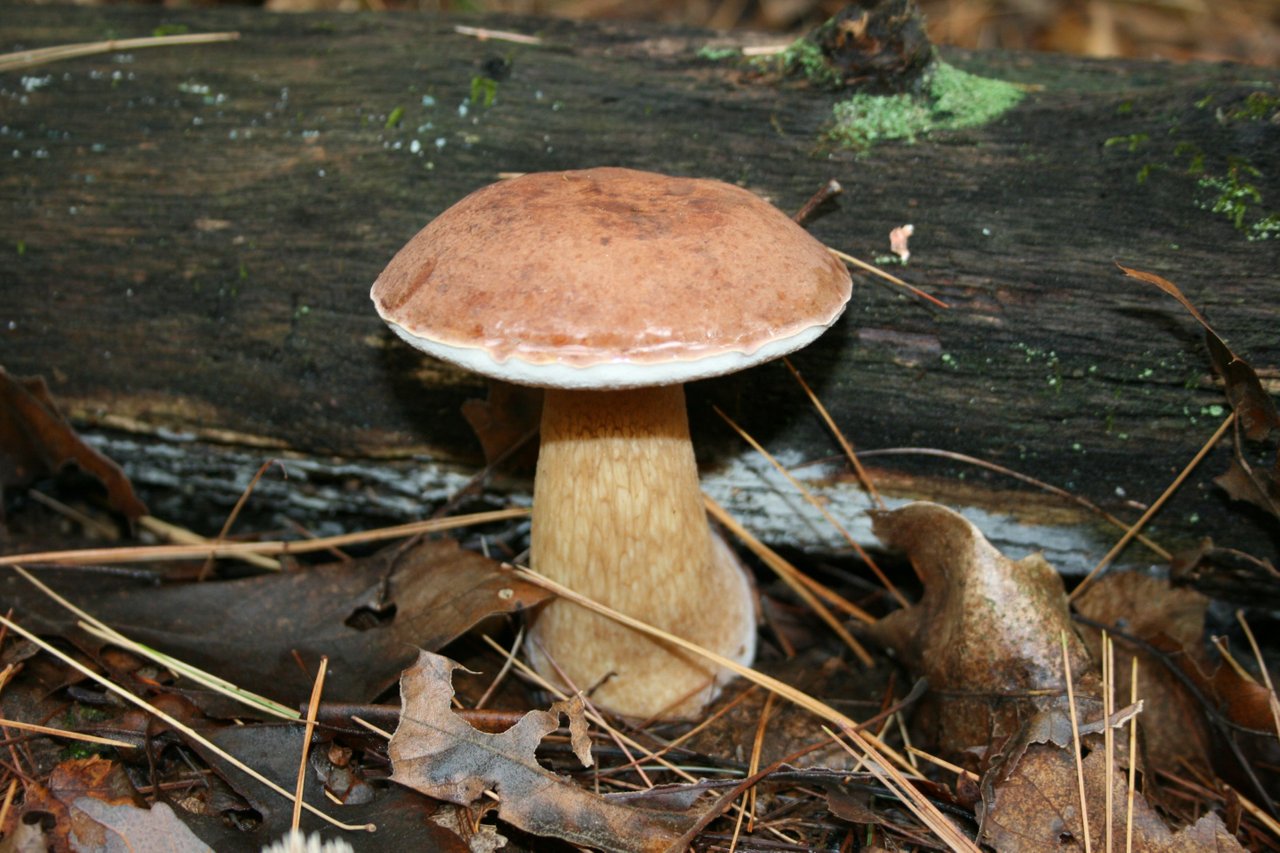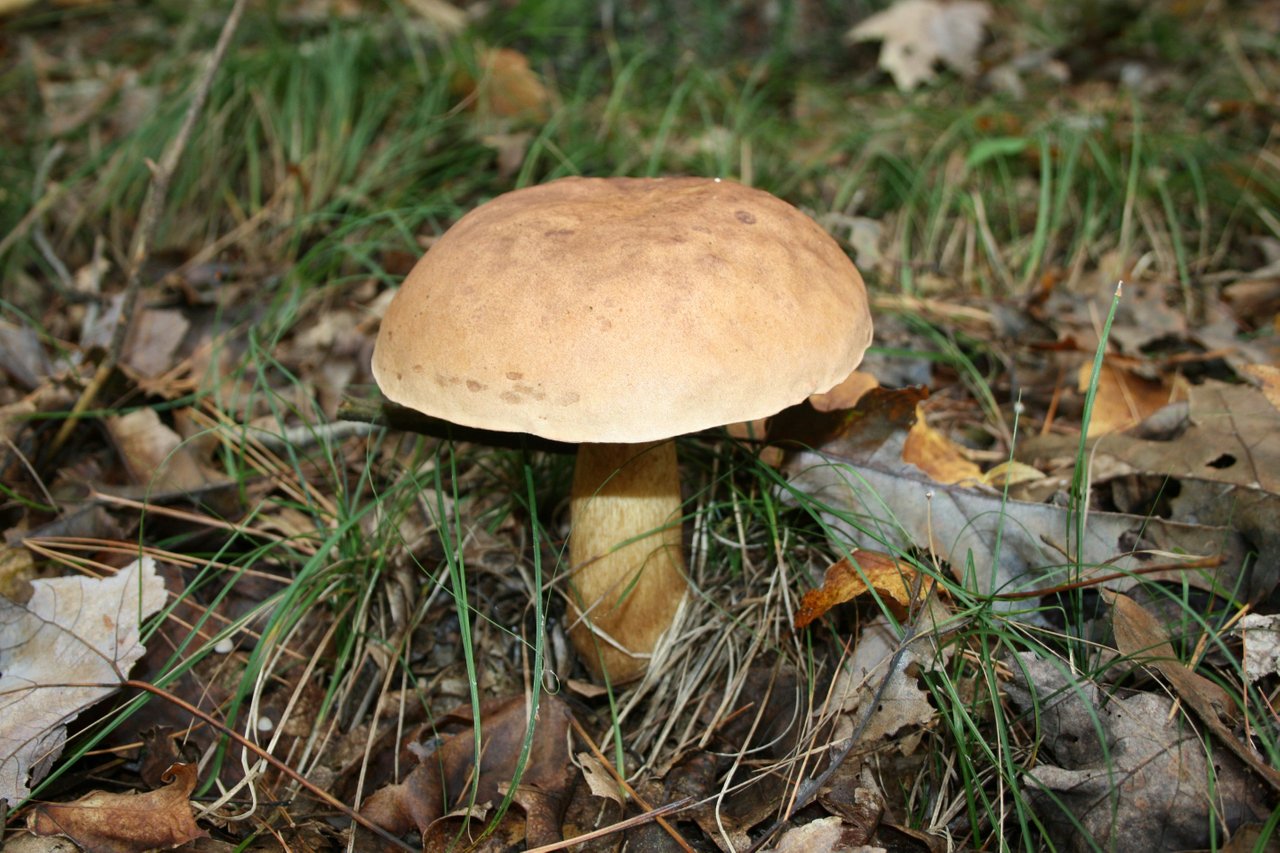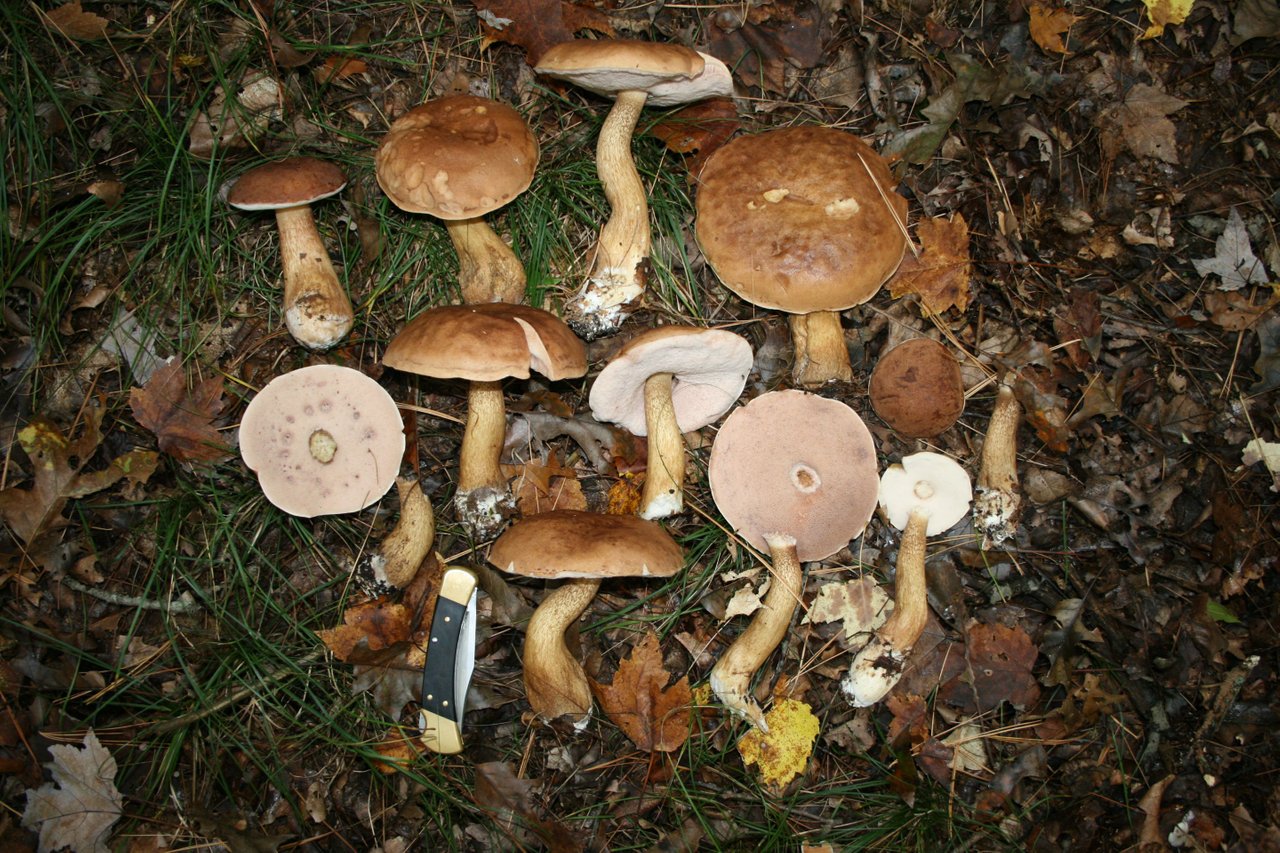 Yellow American Fly Agaric (Amanita muscaria var. guessowii):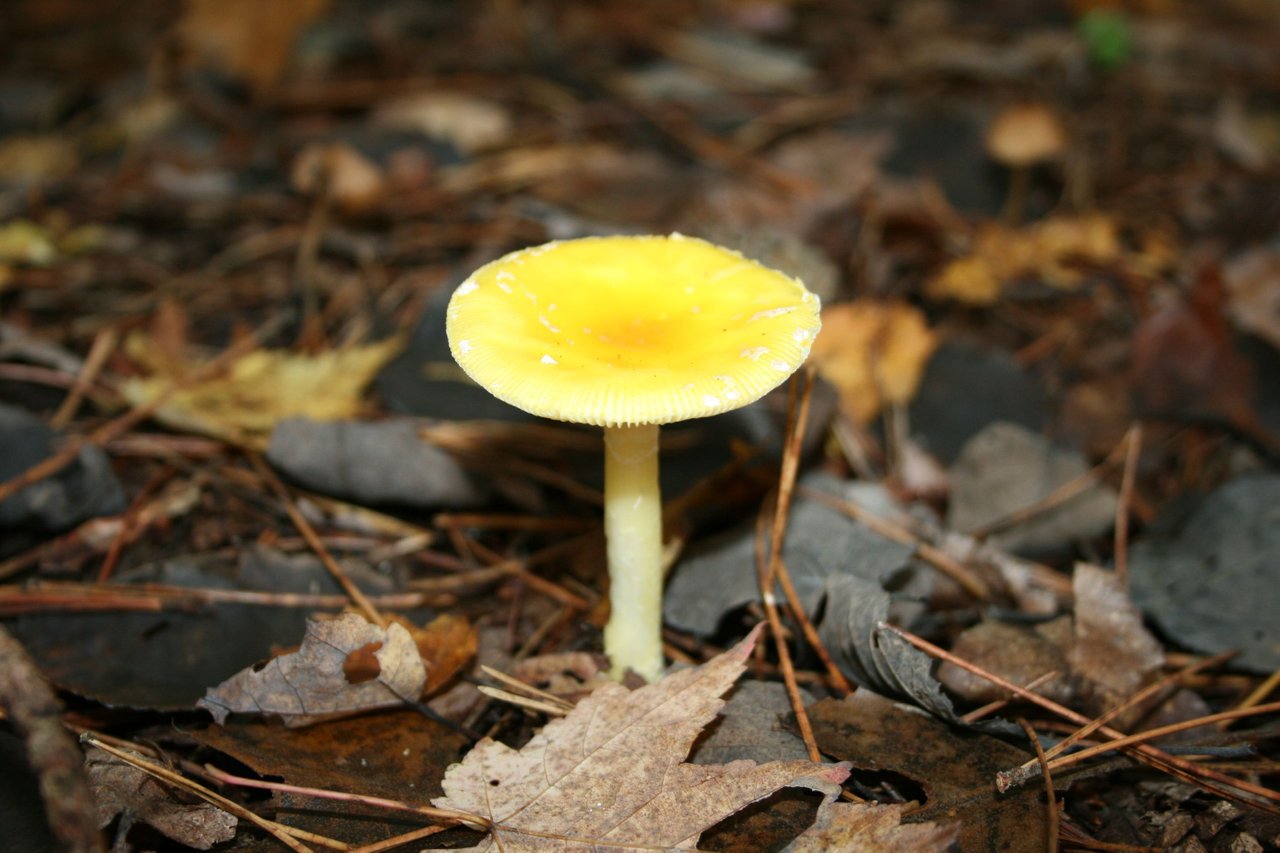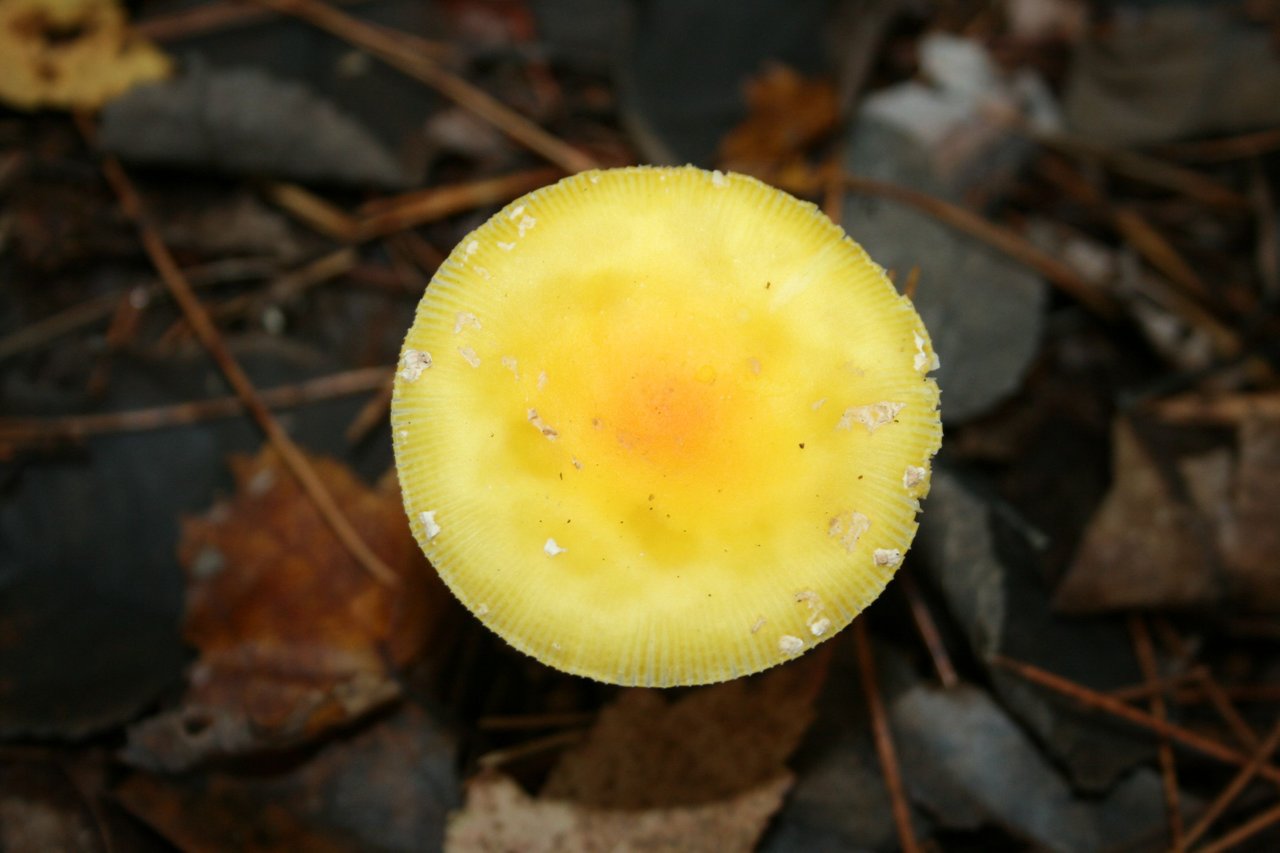 Sulphur Tuft (Hypholoma fasciculare):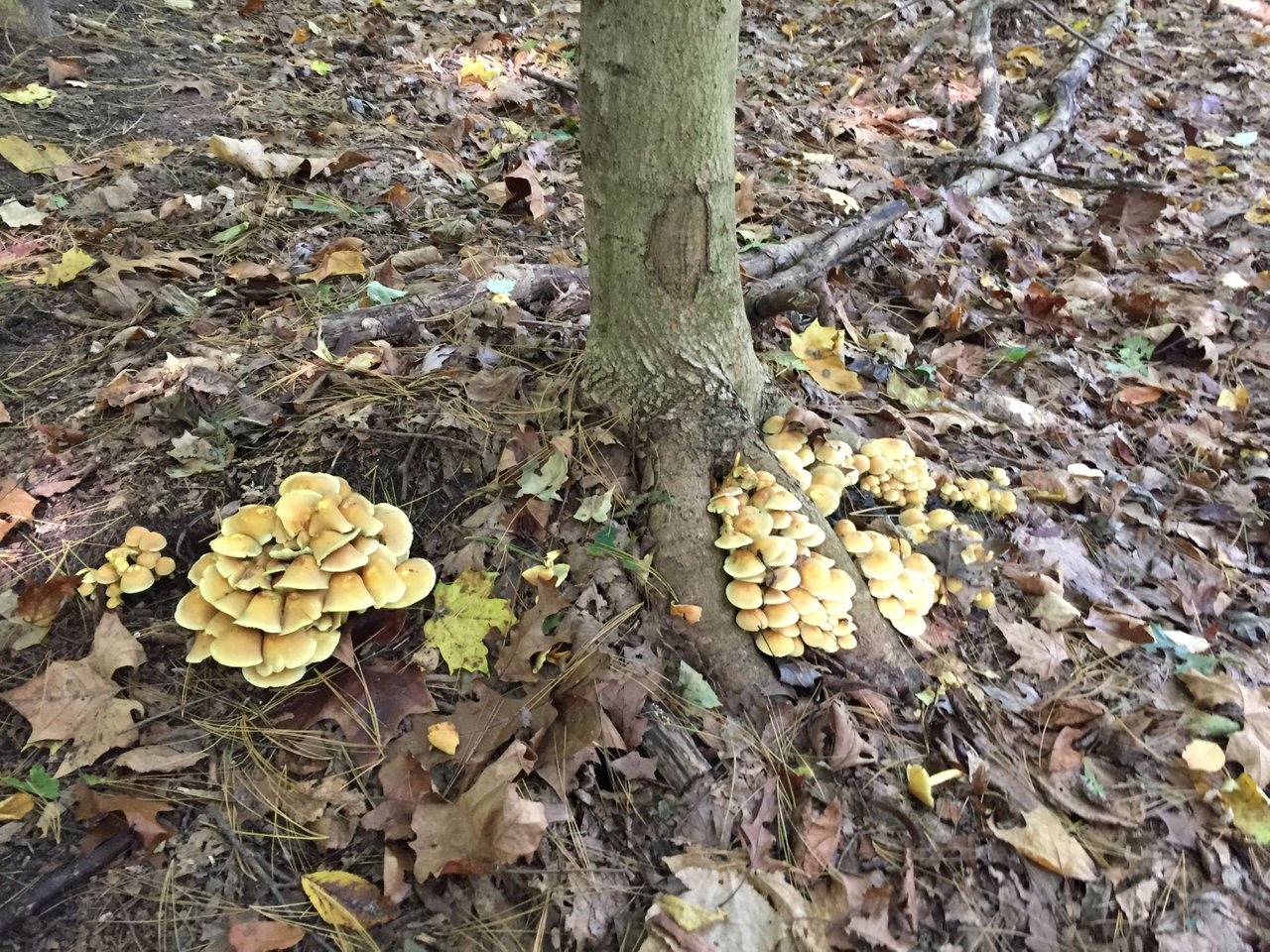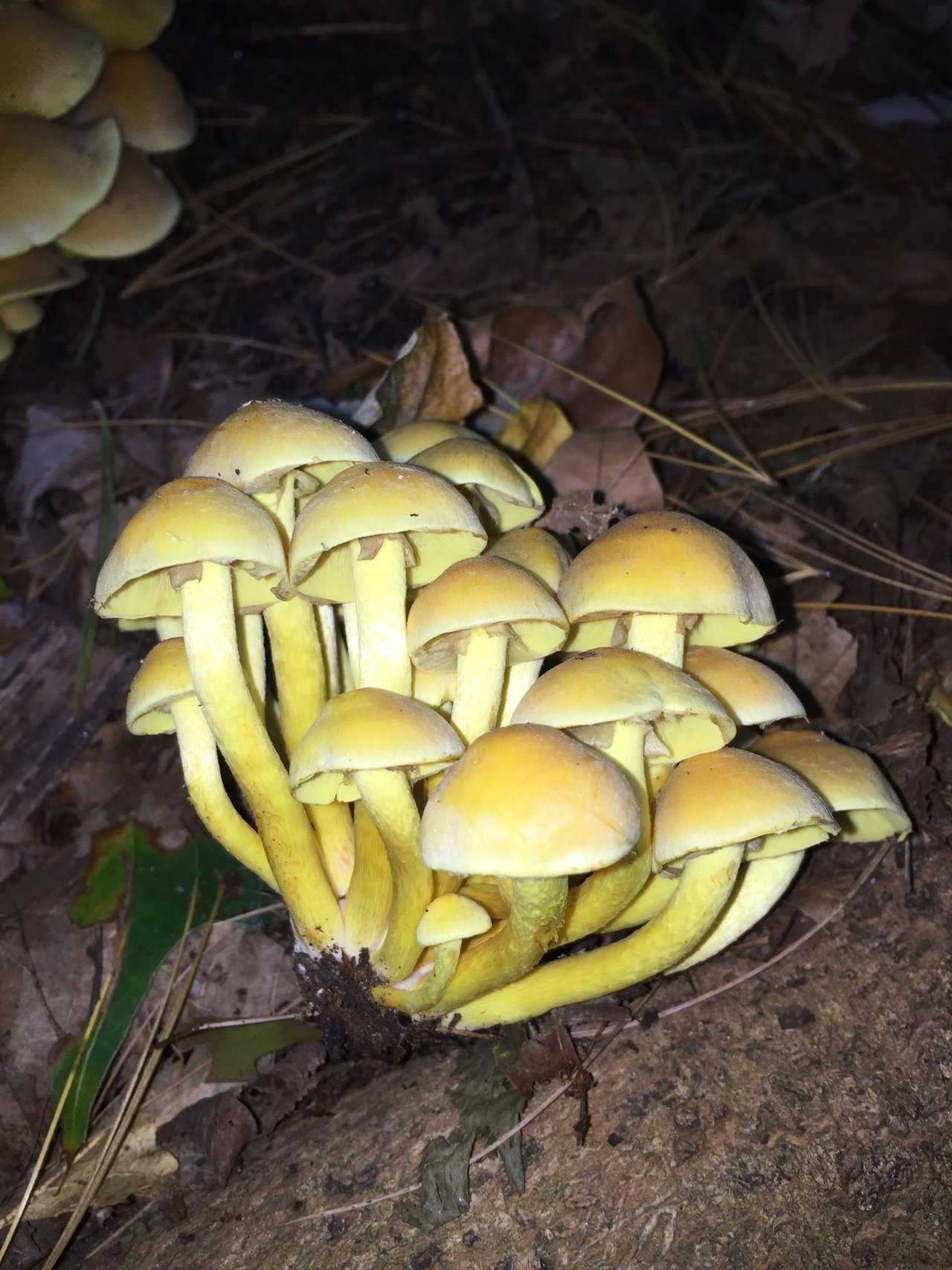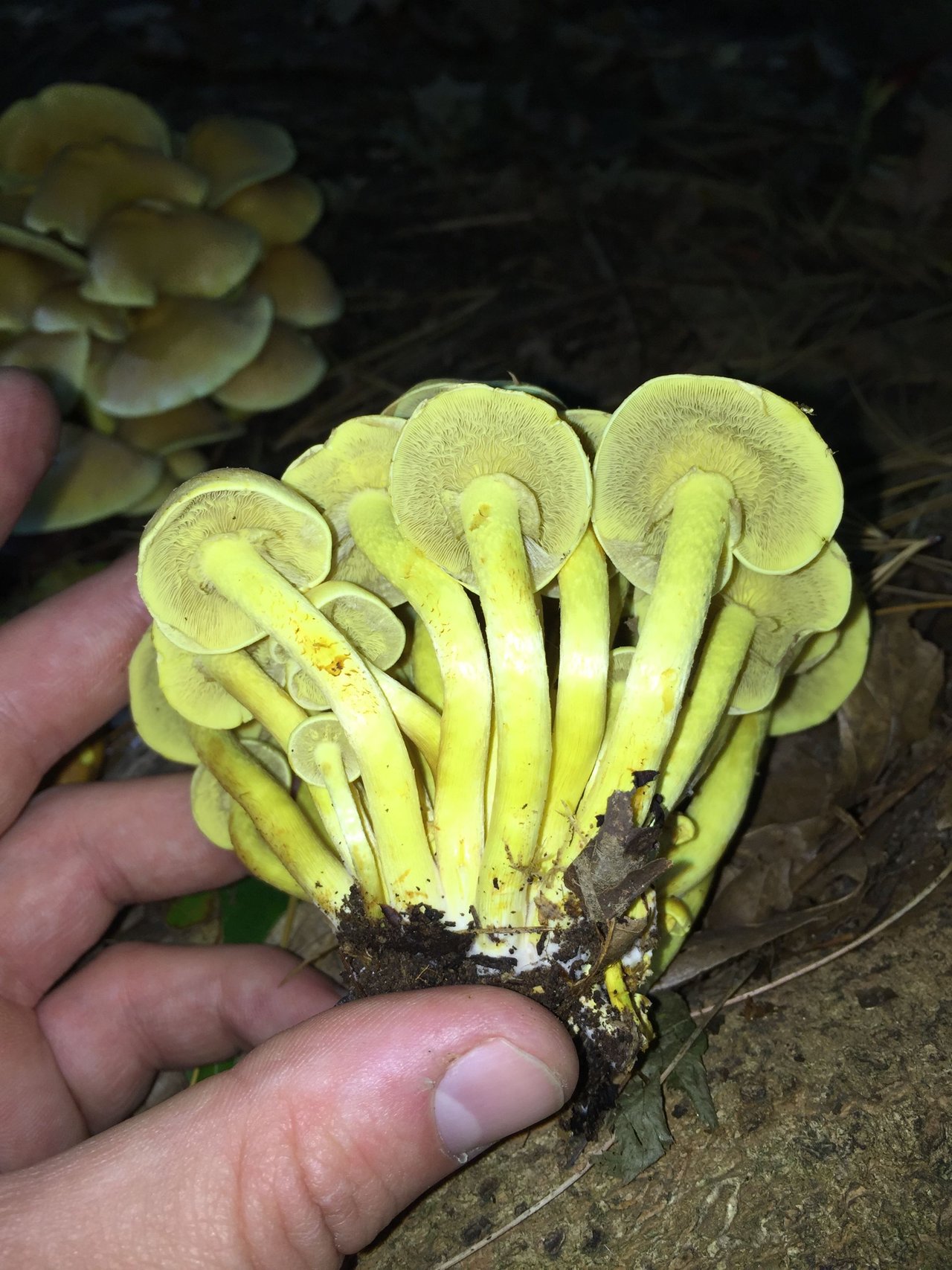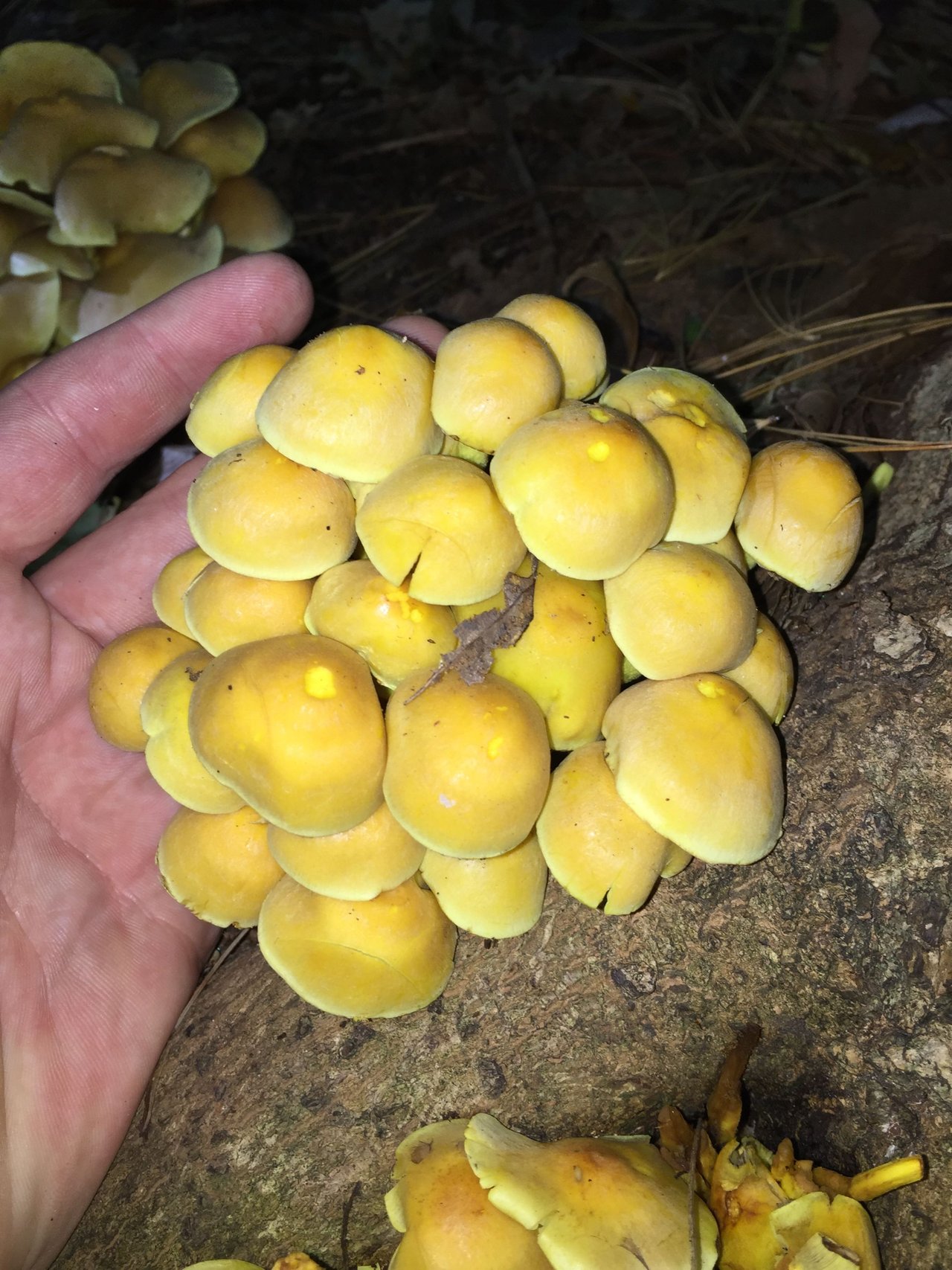 Yellow-tipped Coral Fungus (Ramaria formosa):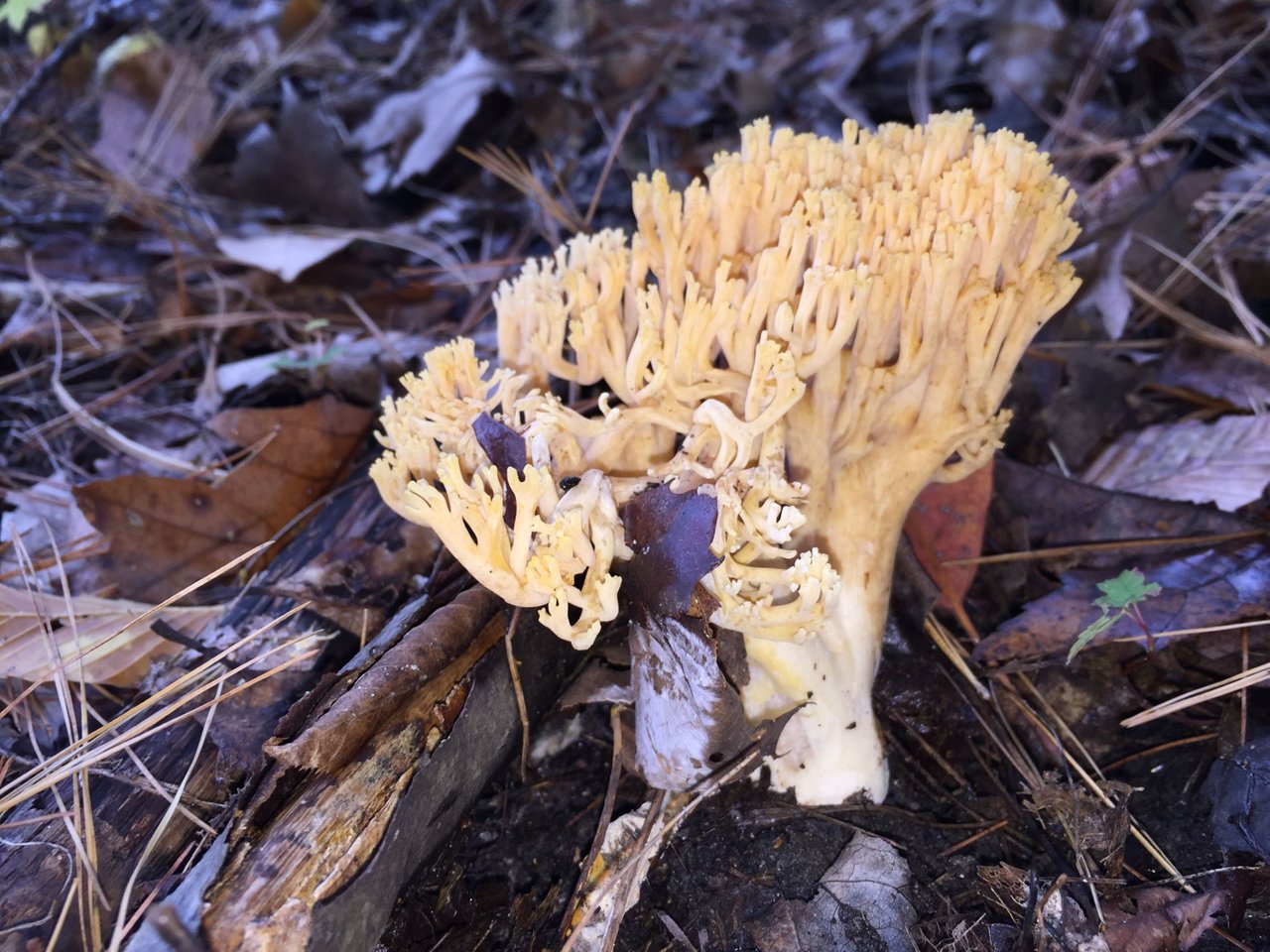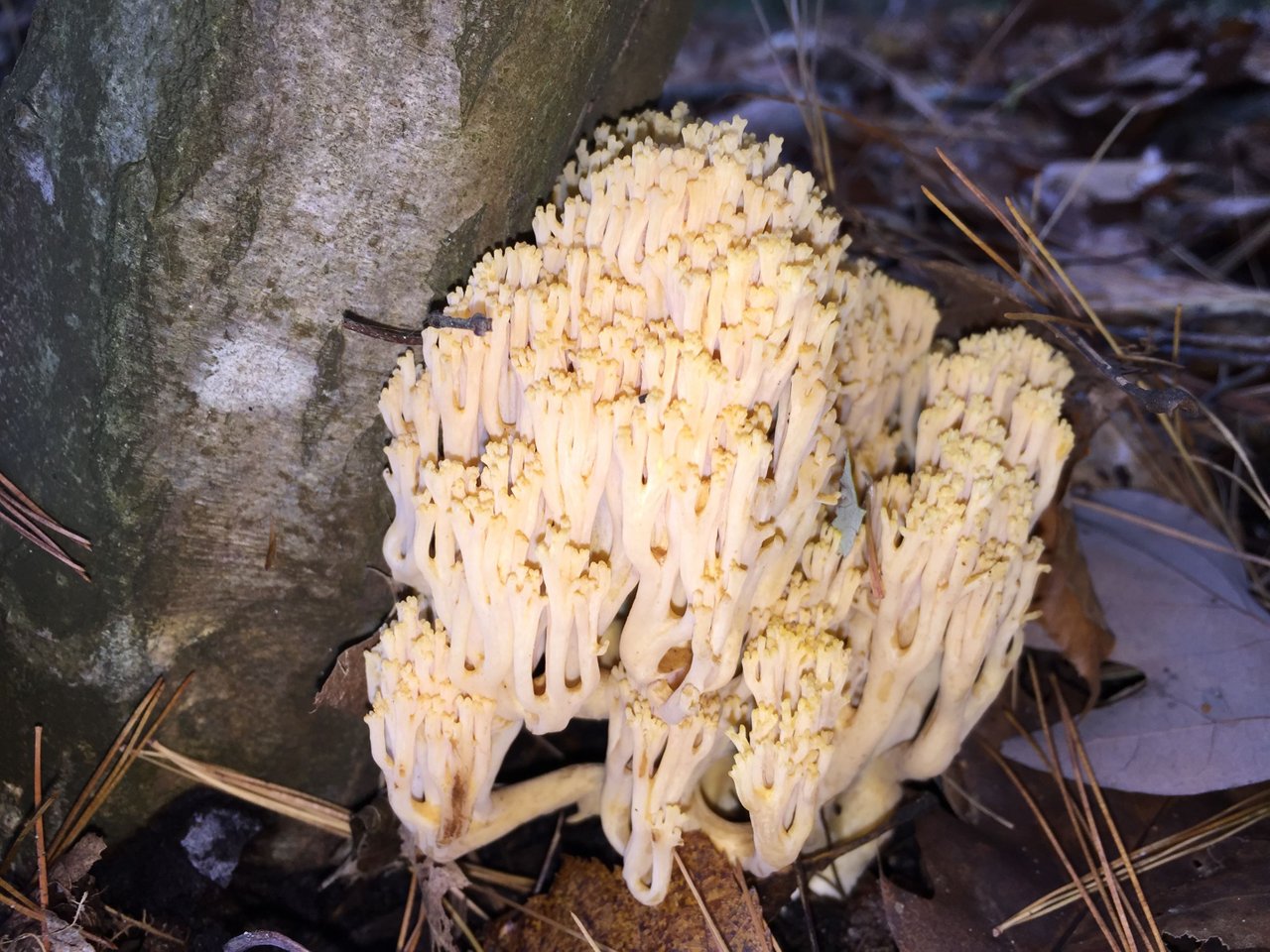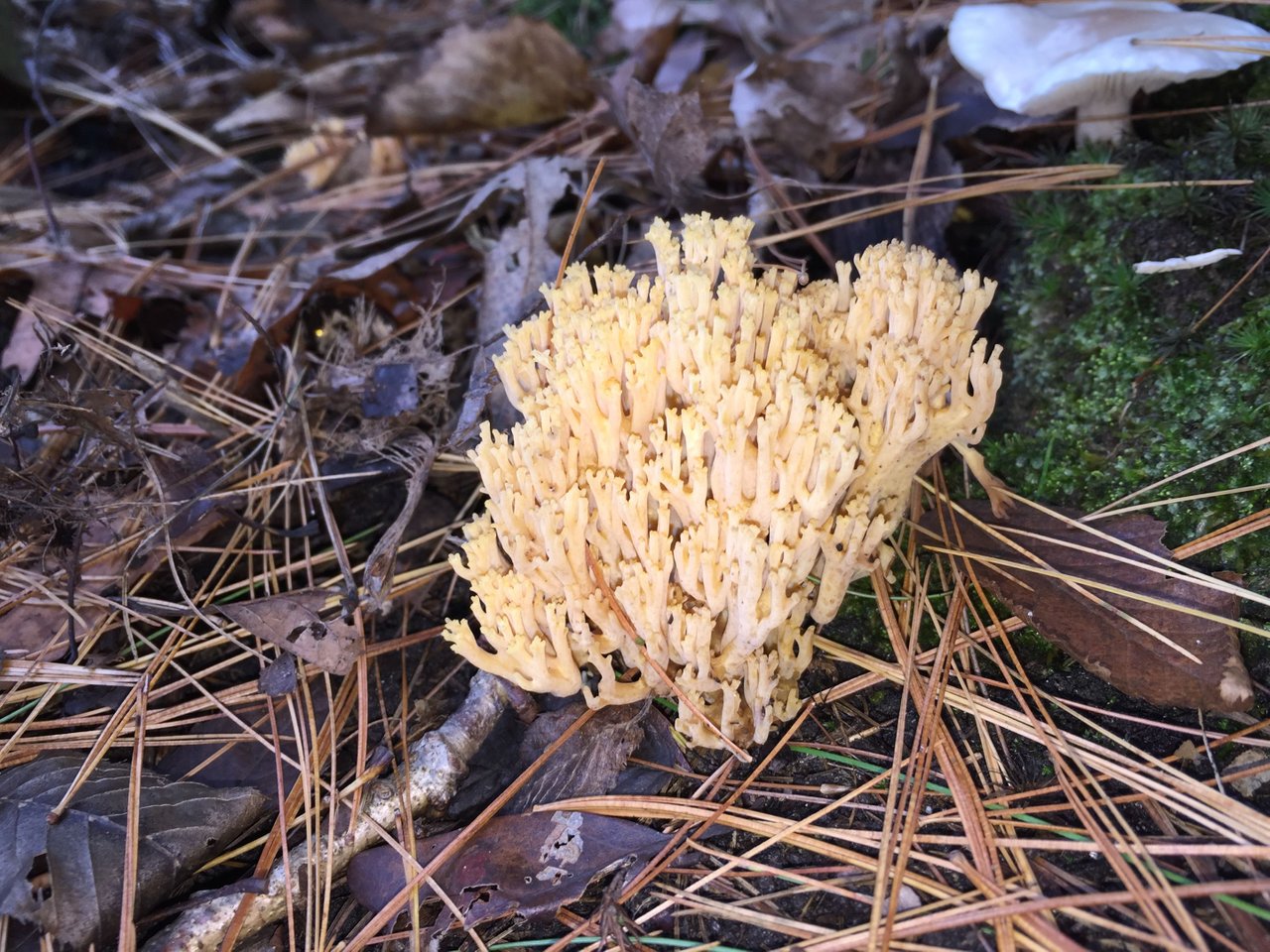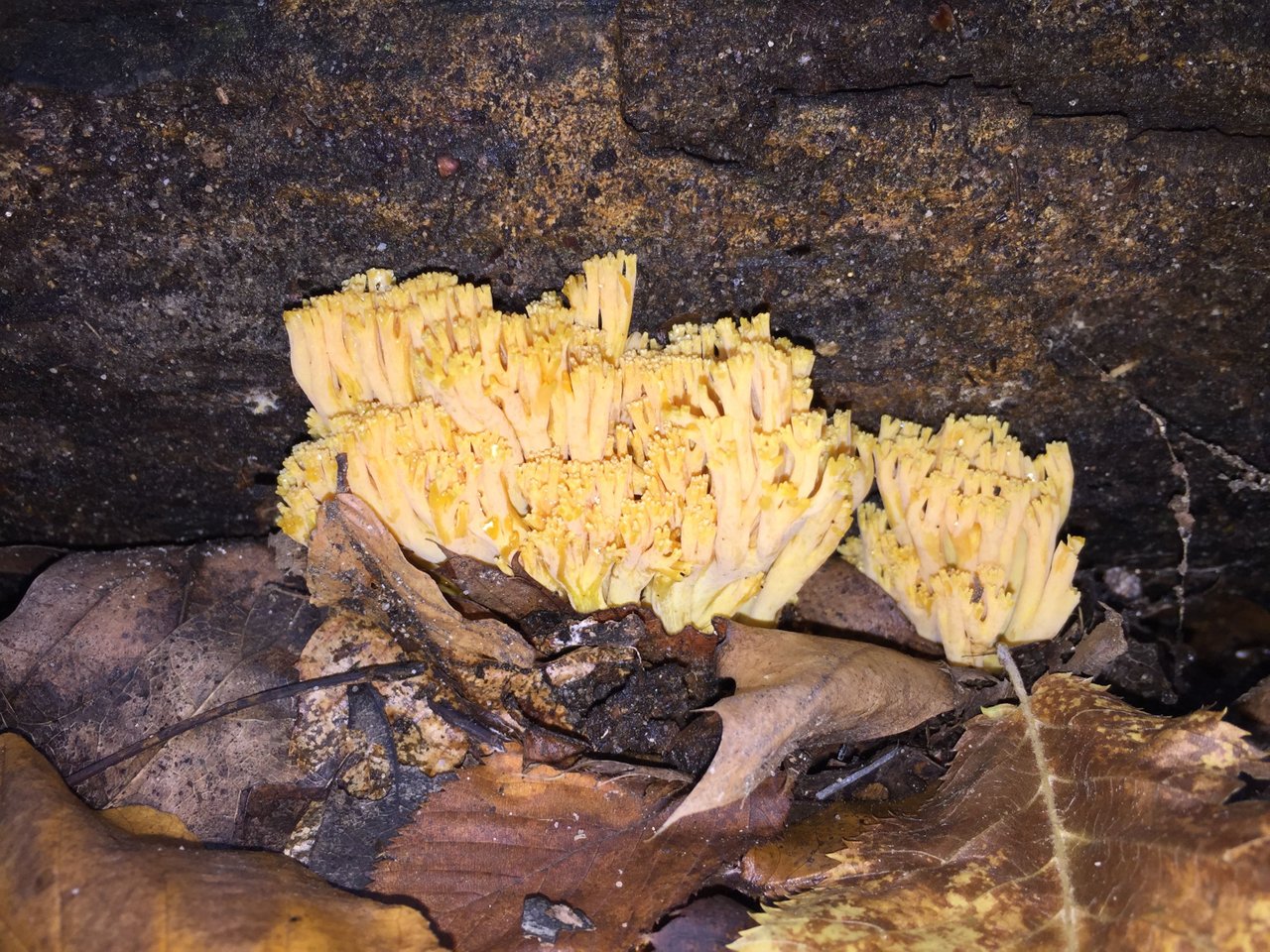 Yellow Fairy Cups (Calycina citrina):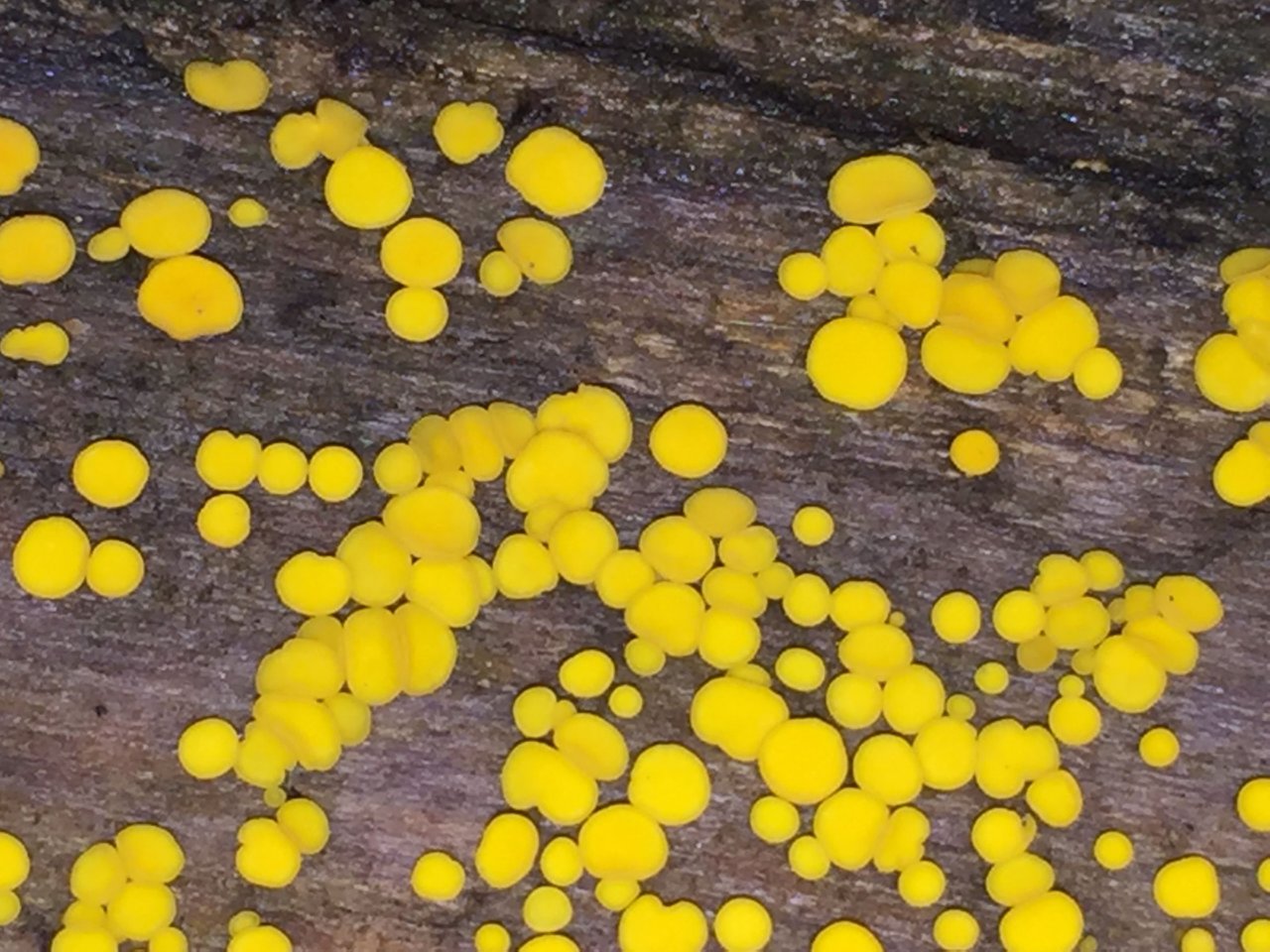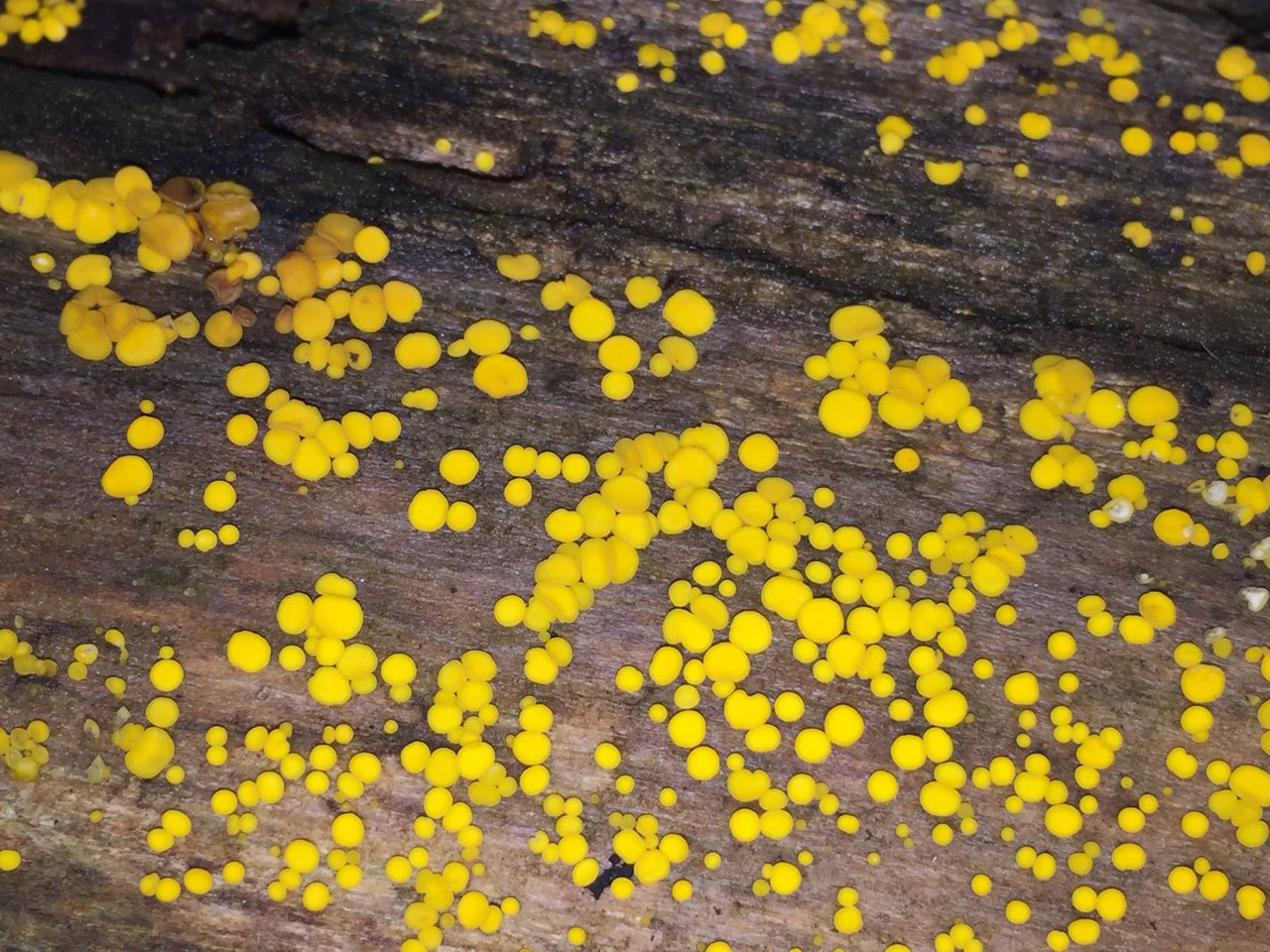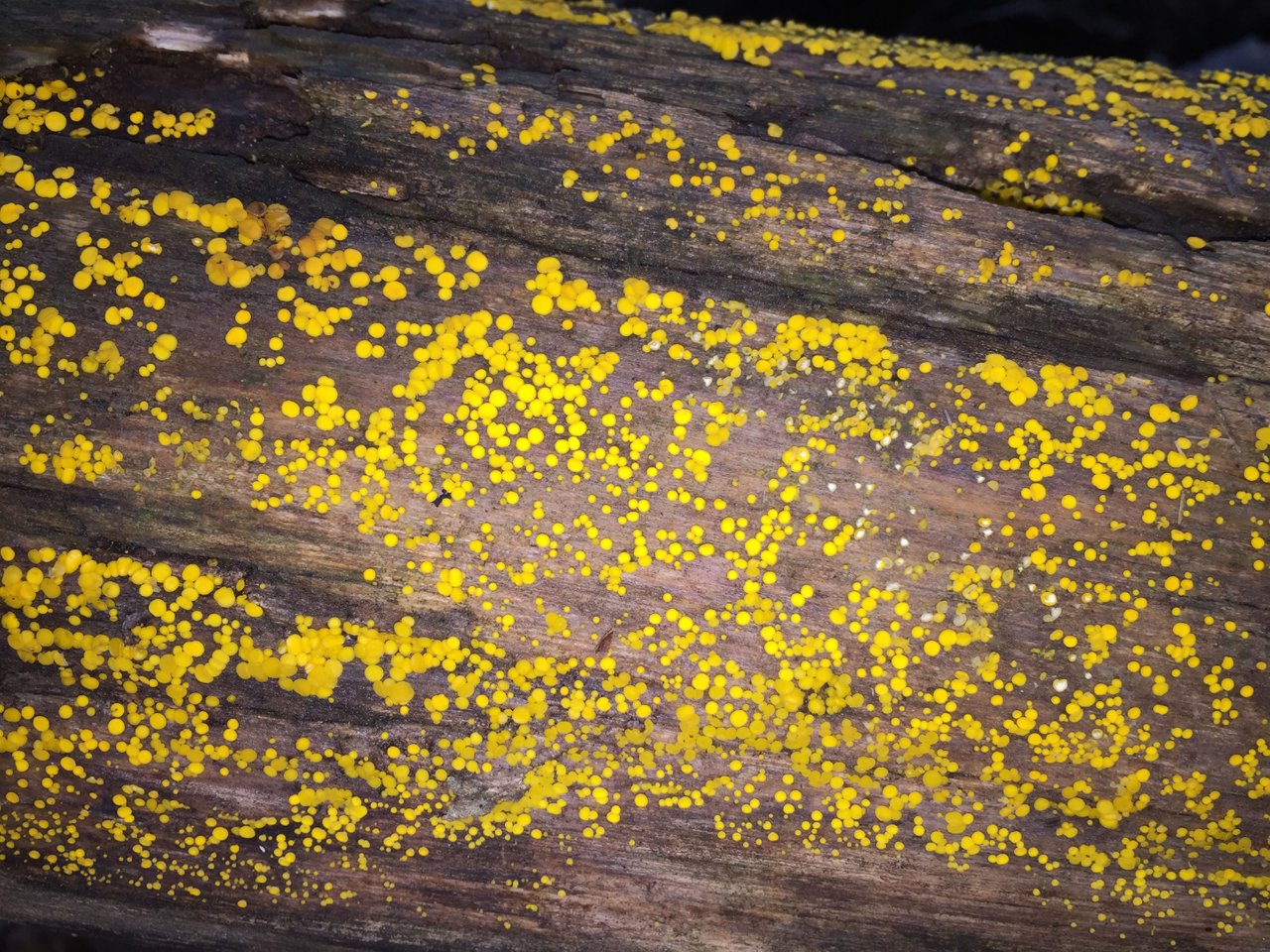 Bear Lentinus (Lentinellus ursinus):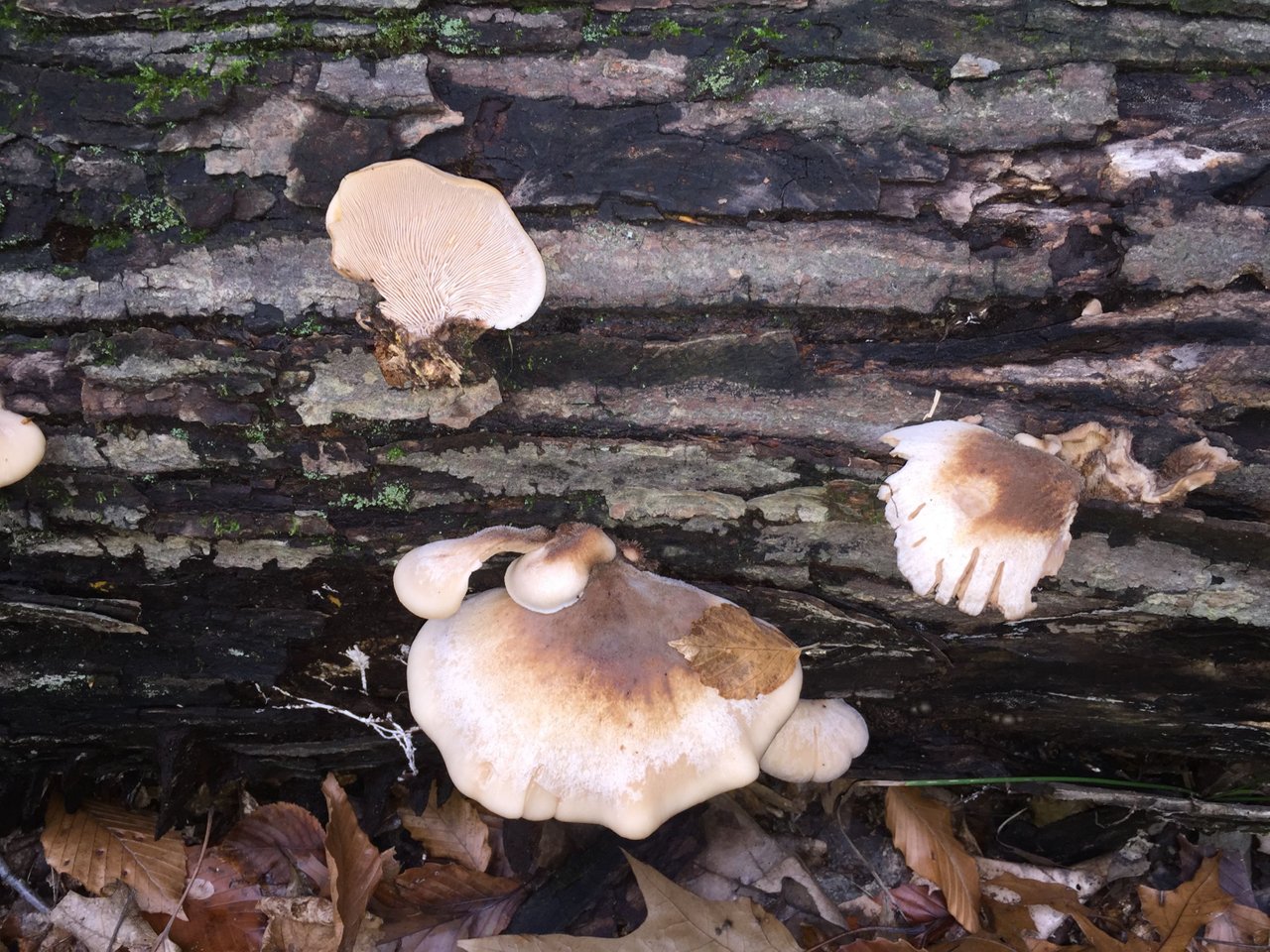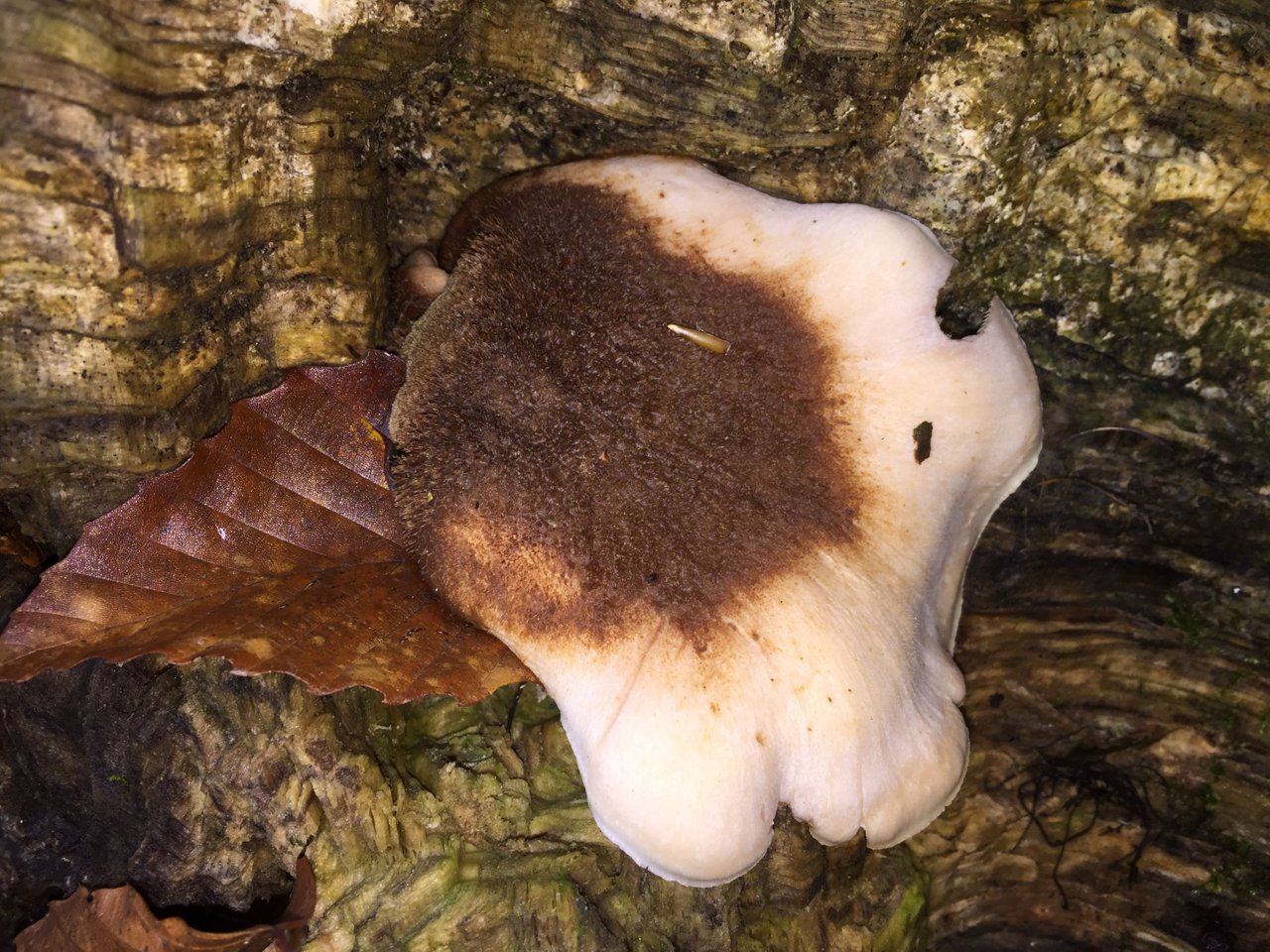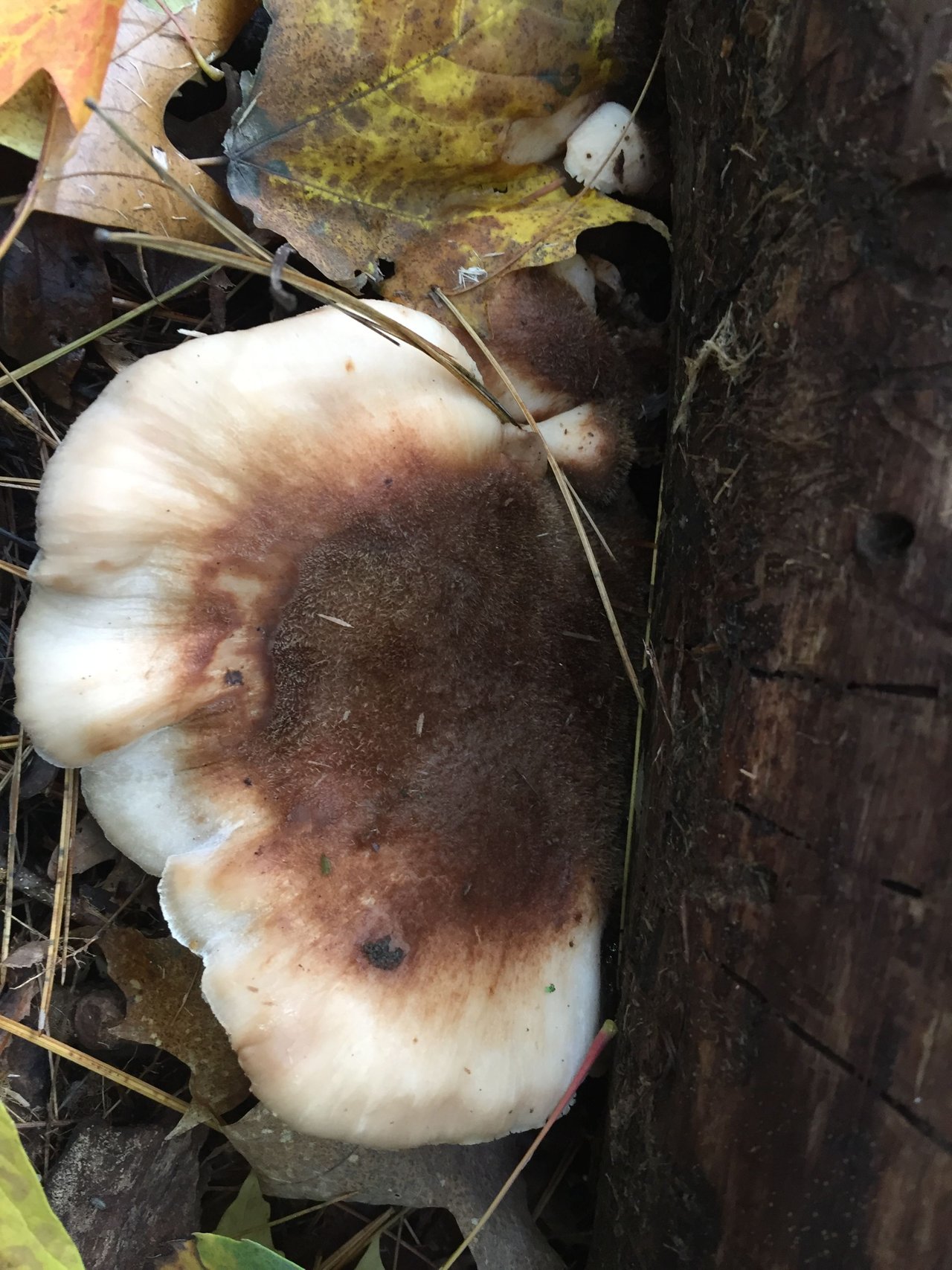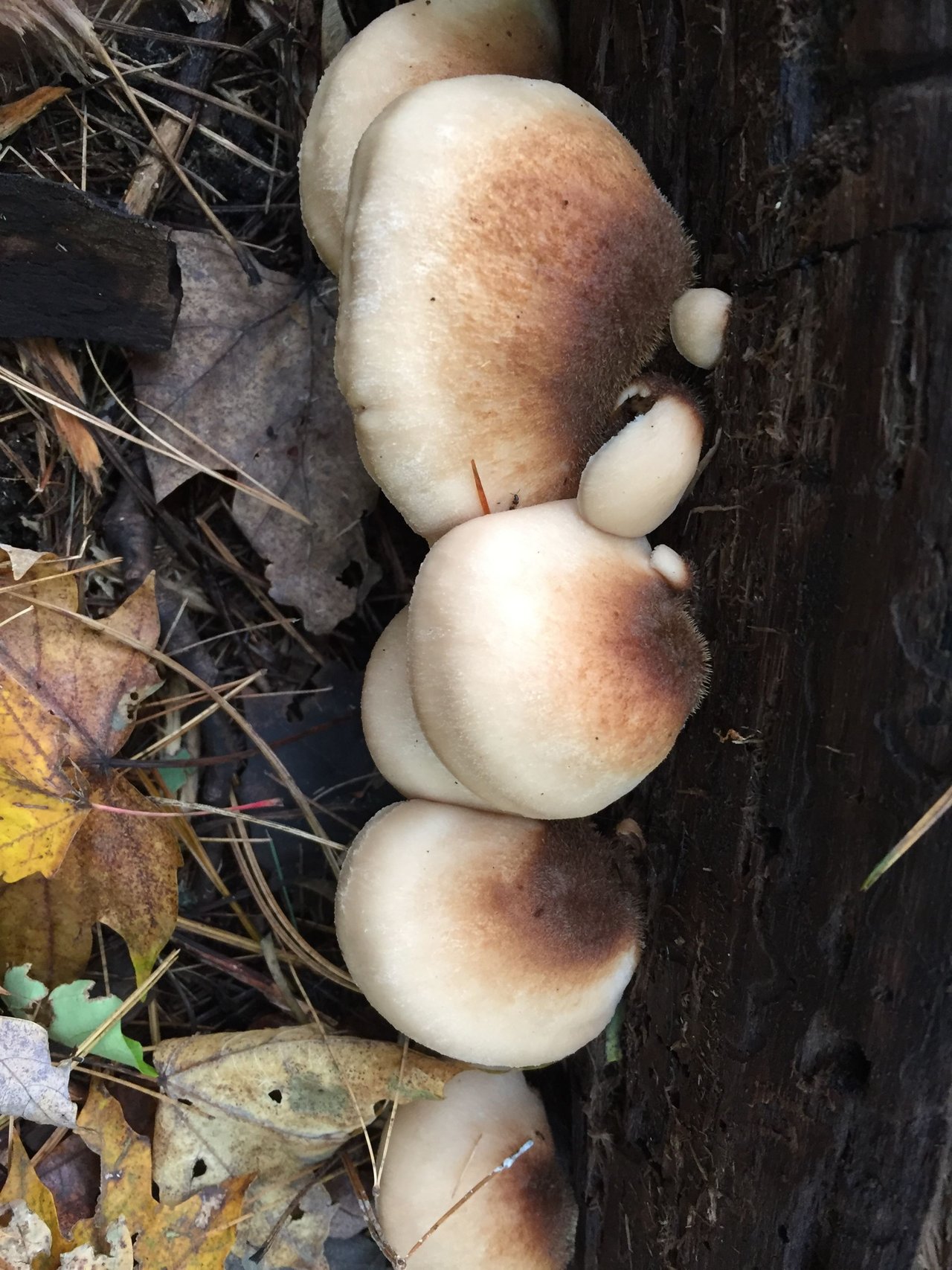 Resinous Polypore (Ischnoderma resinosum):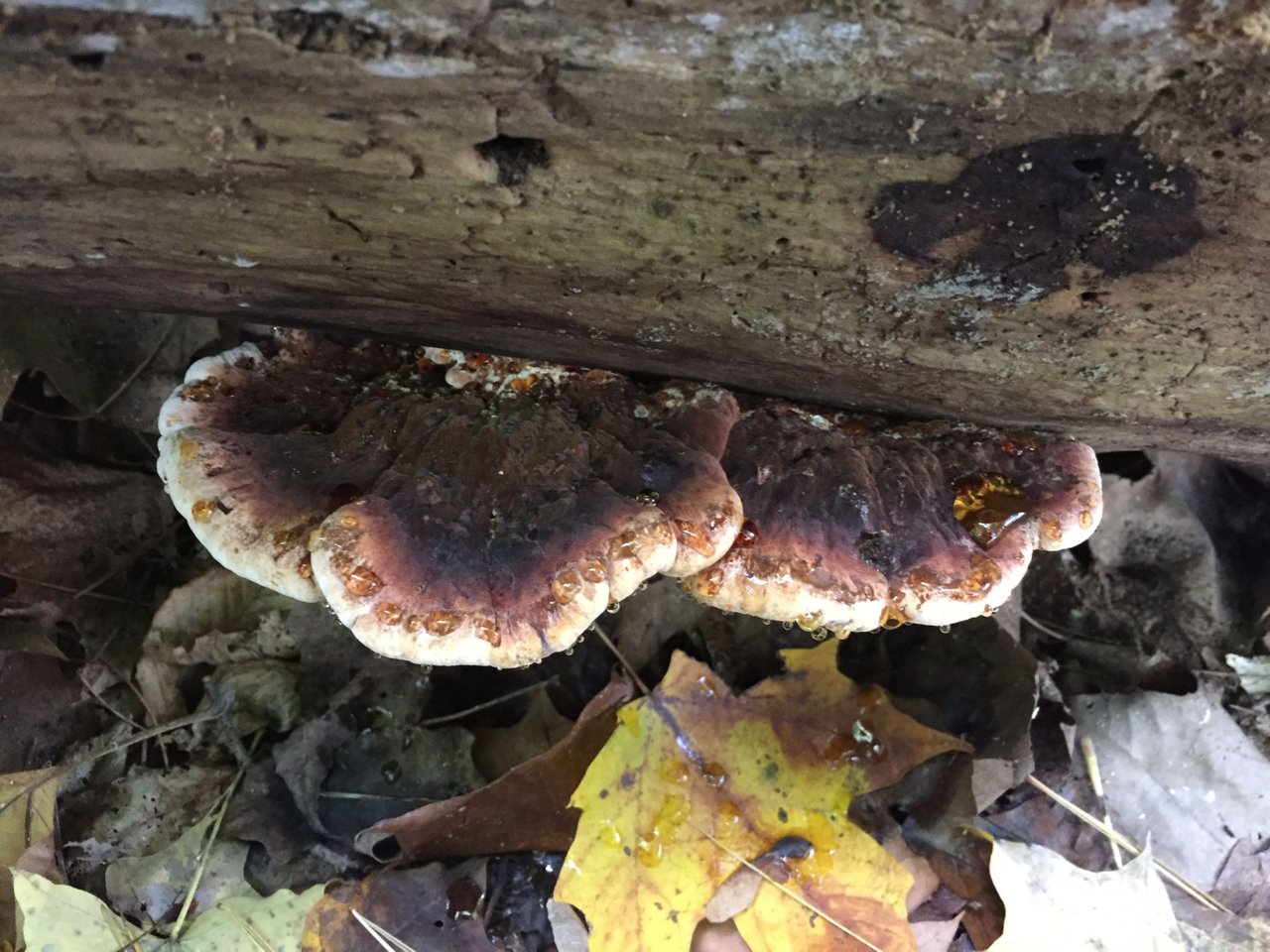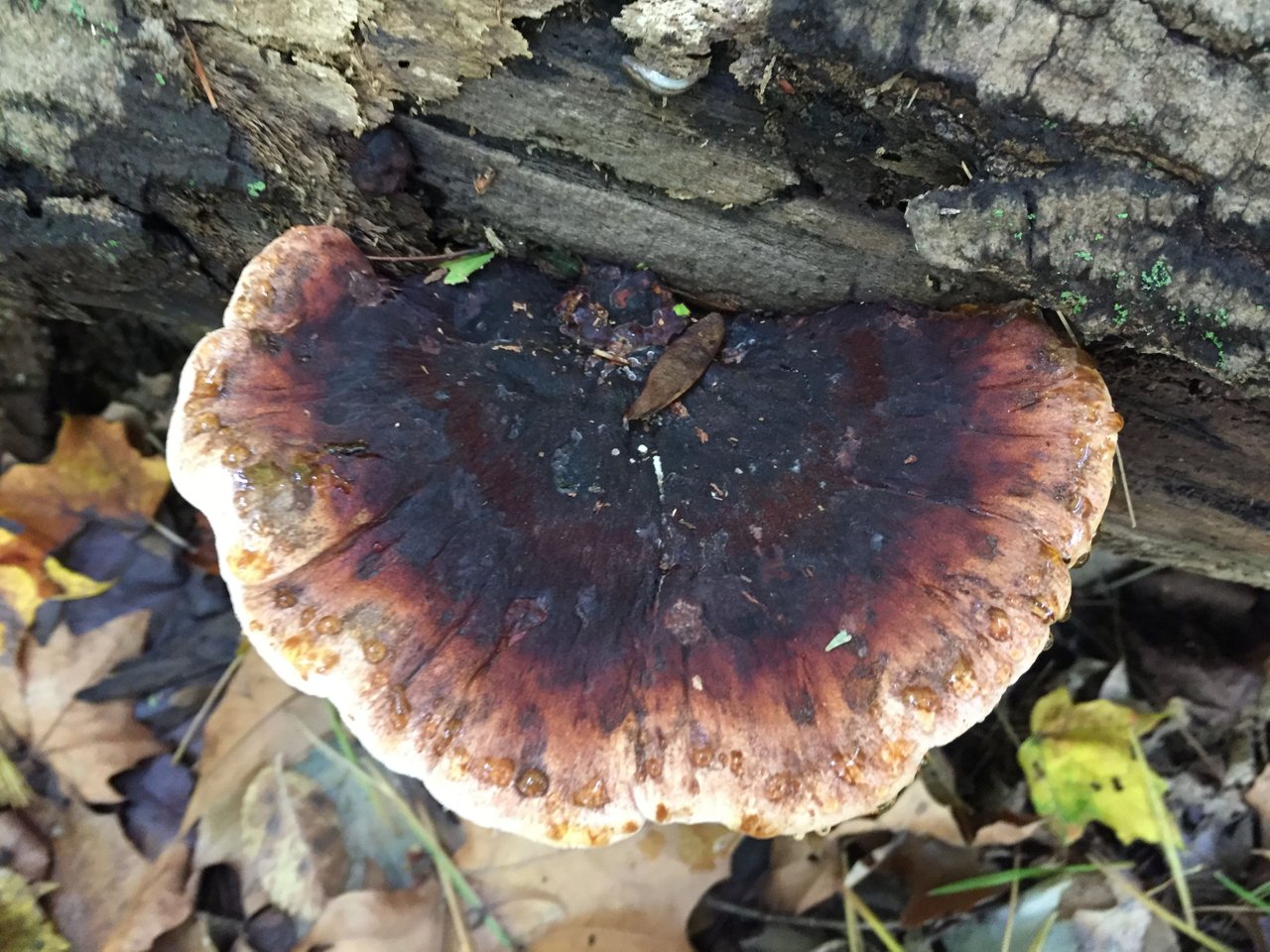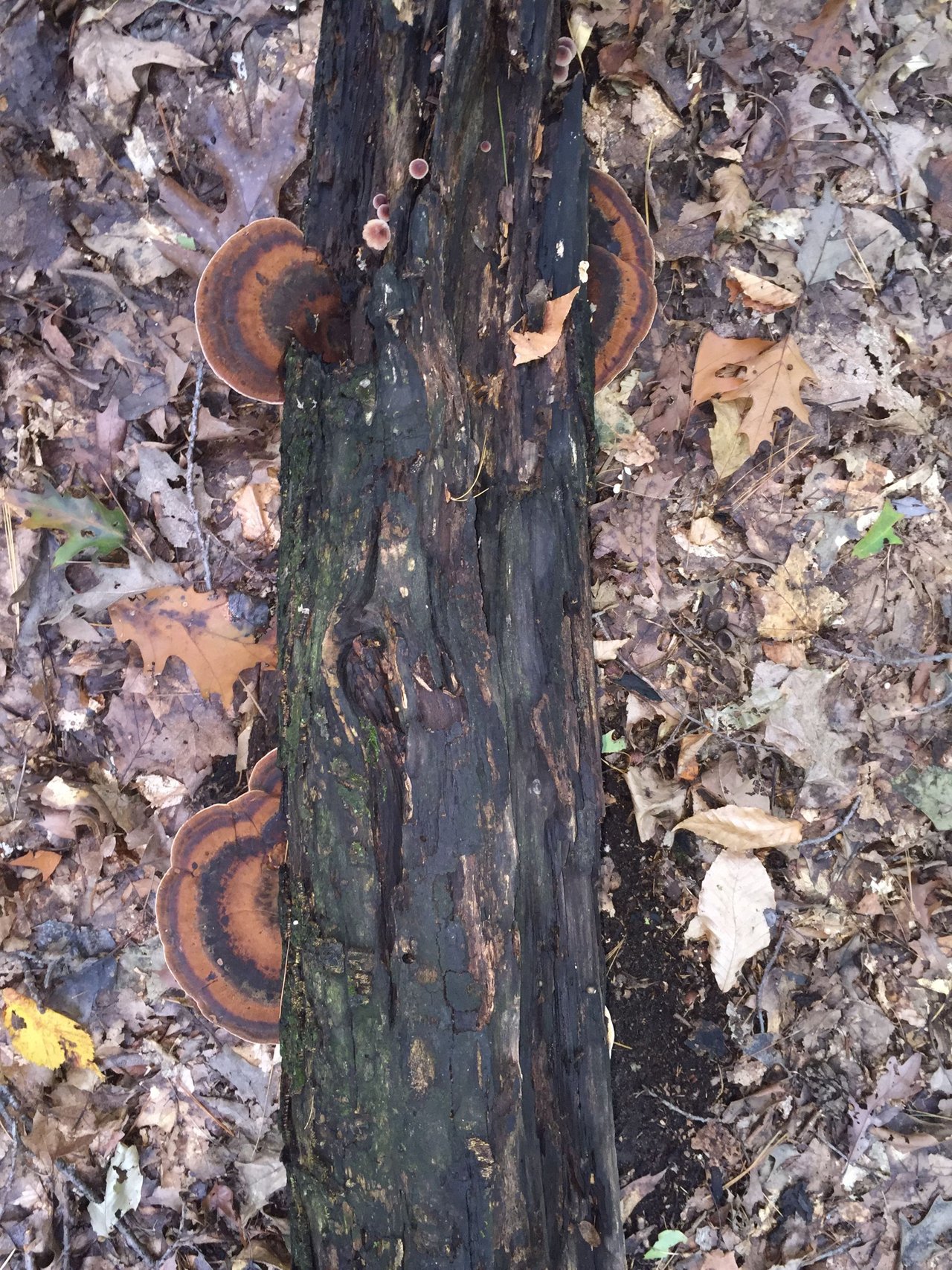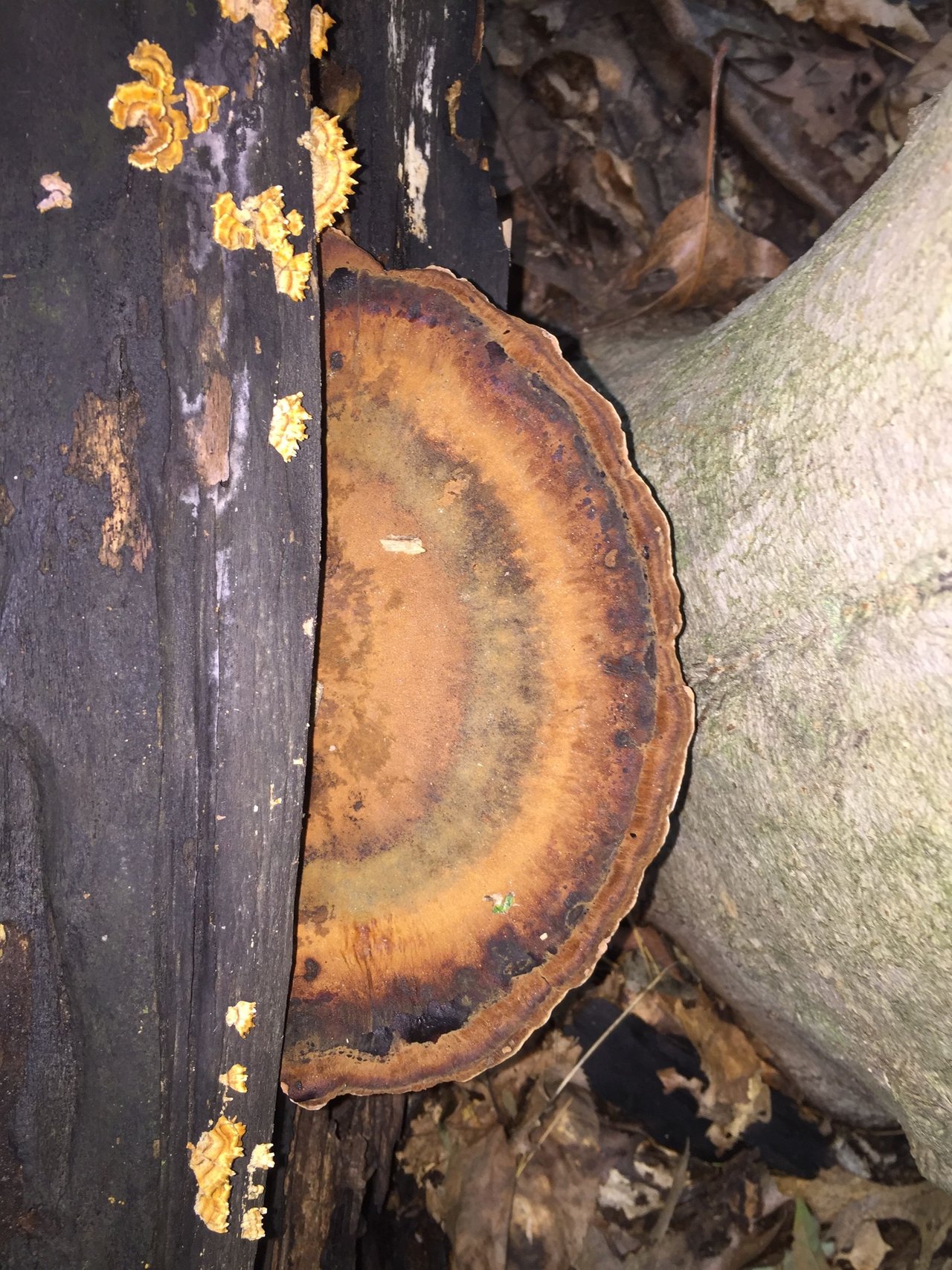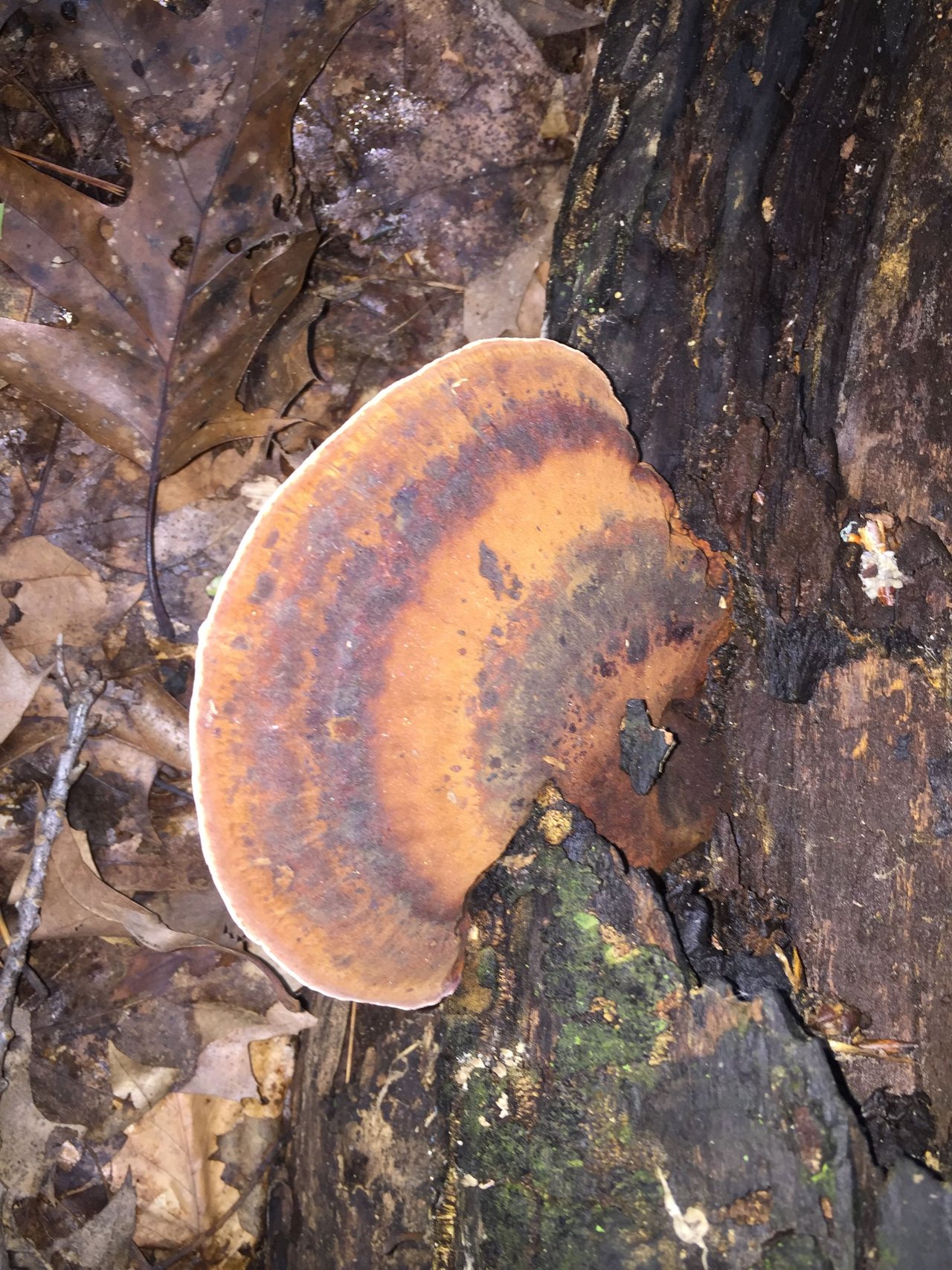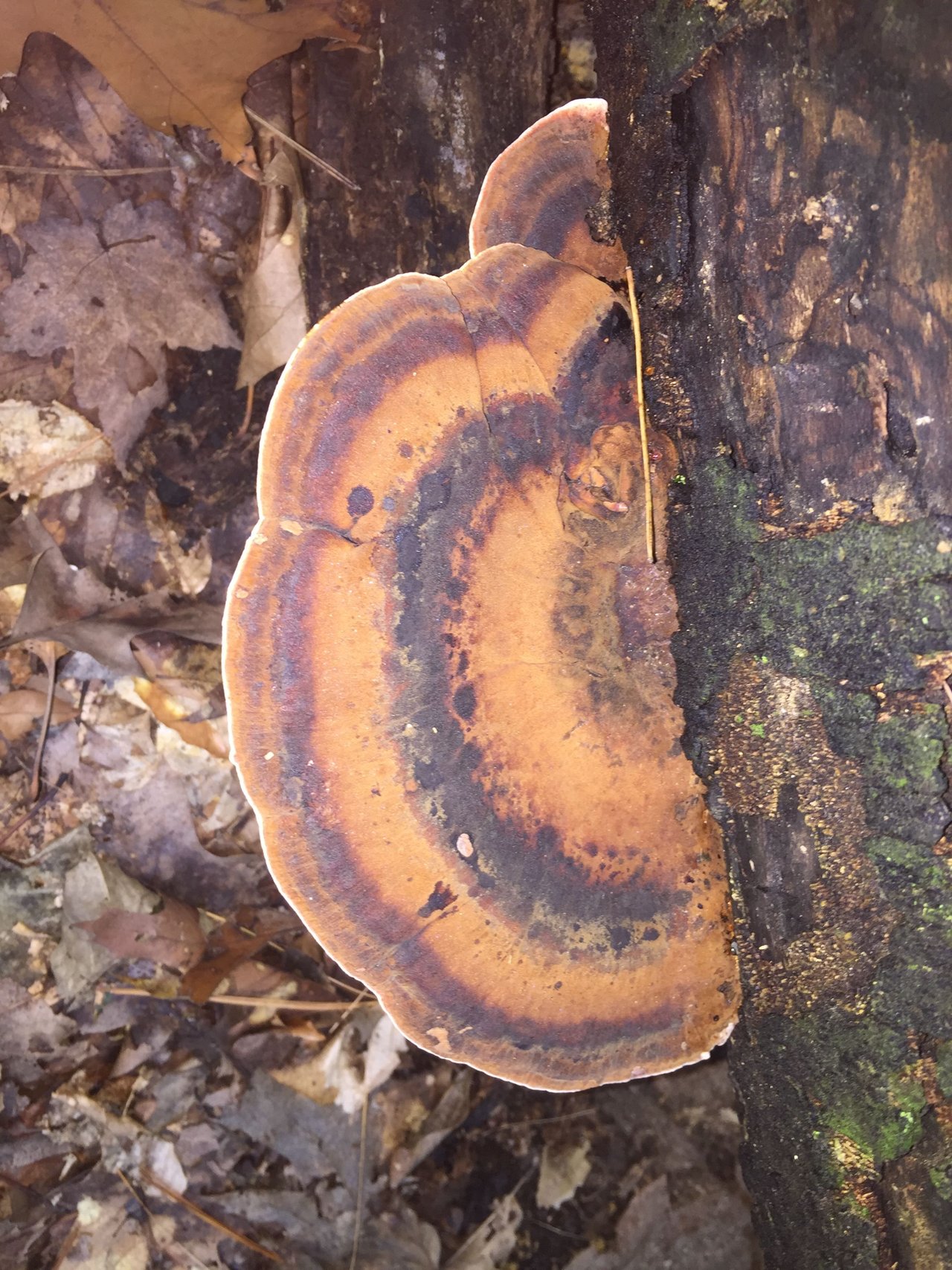 Coker's Lavender Staining Amanita (Amanita lavendula):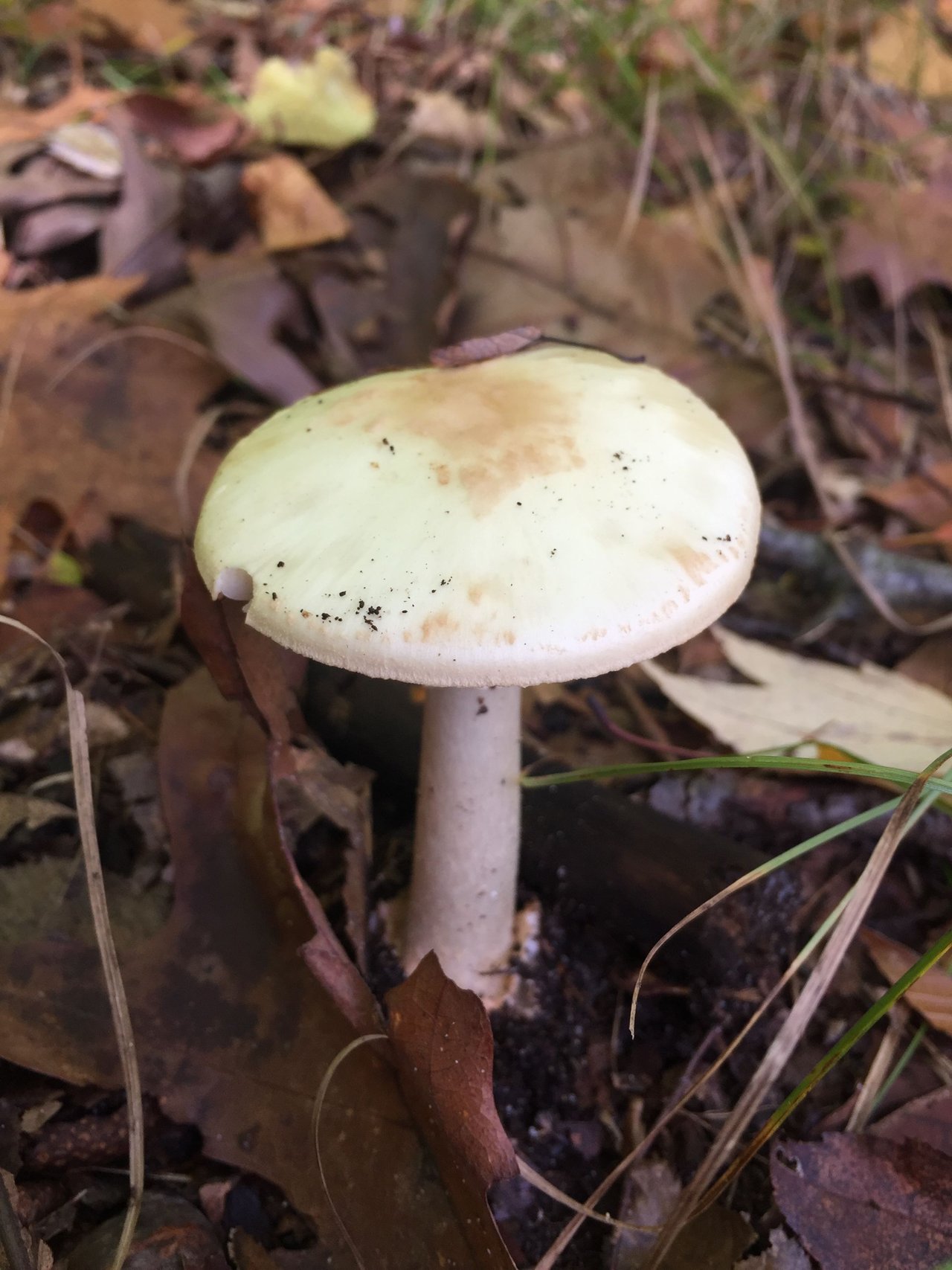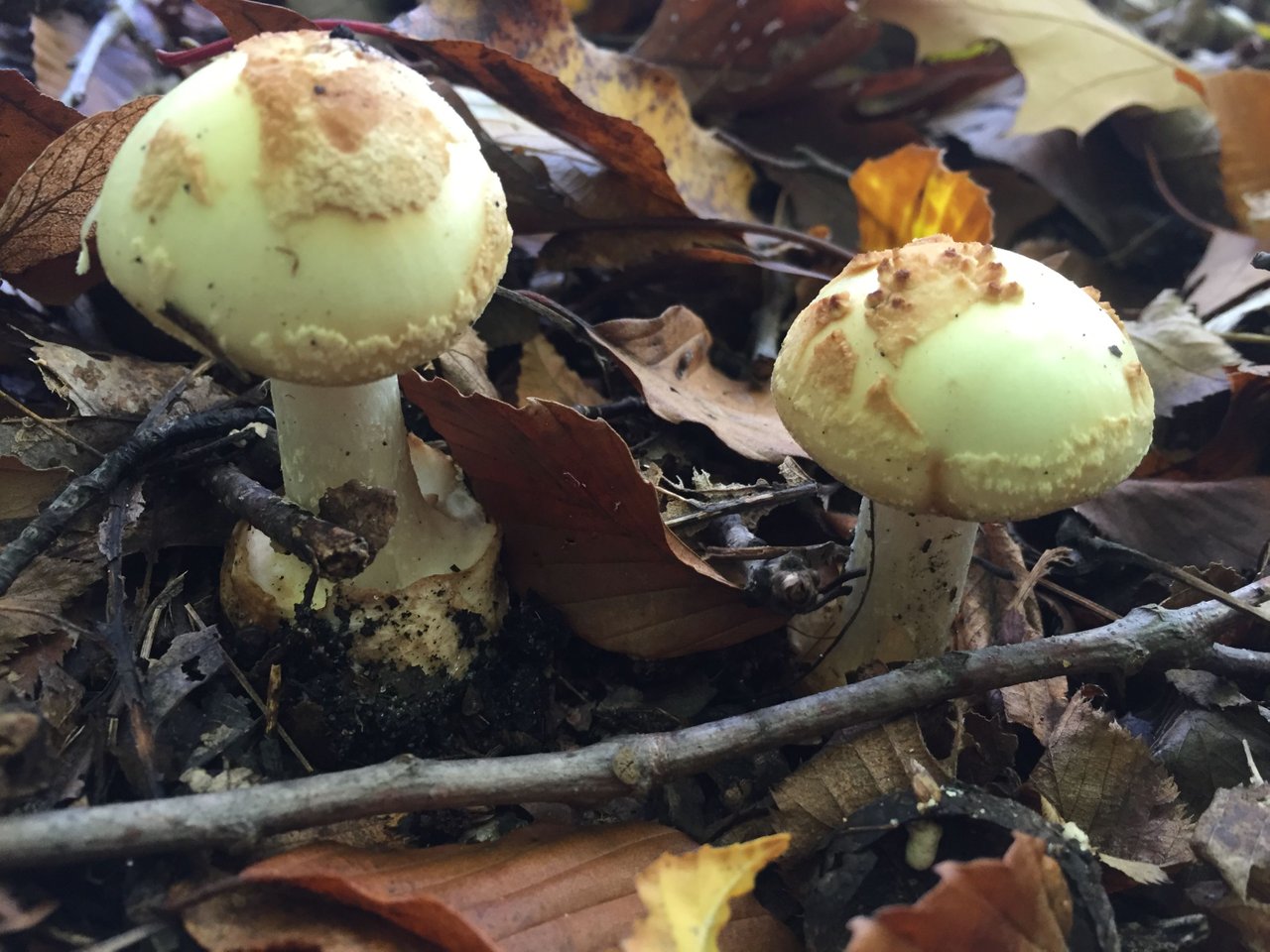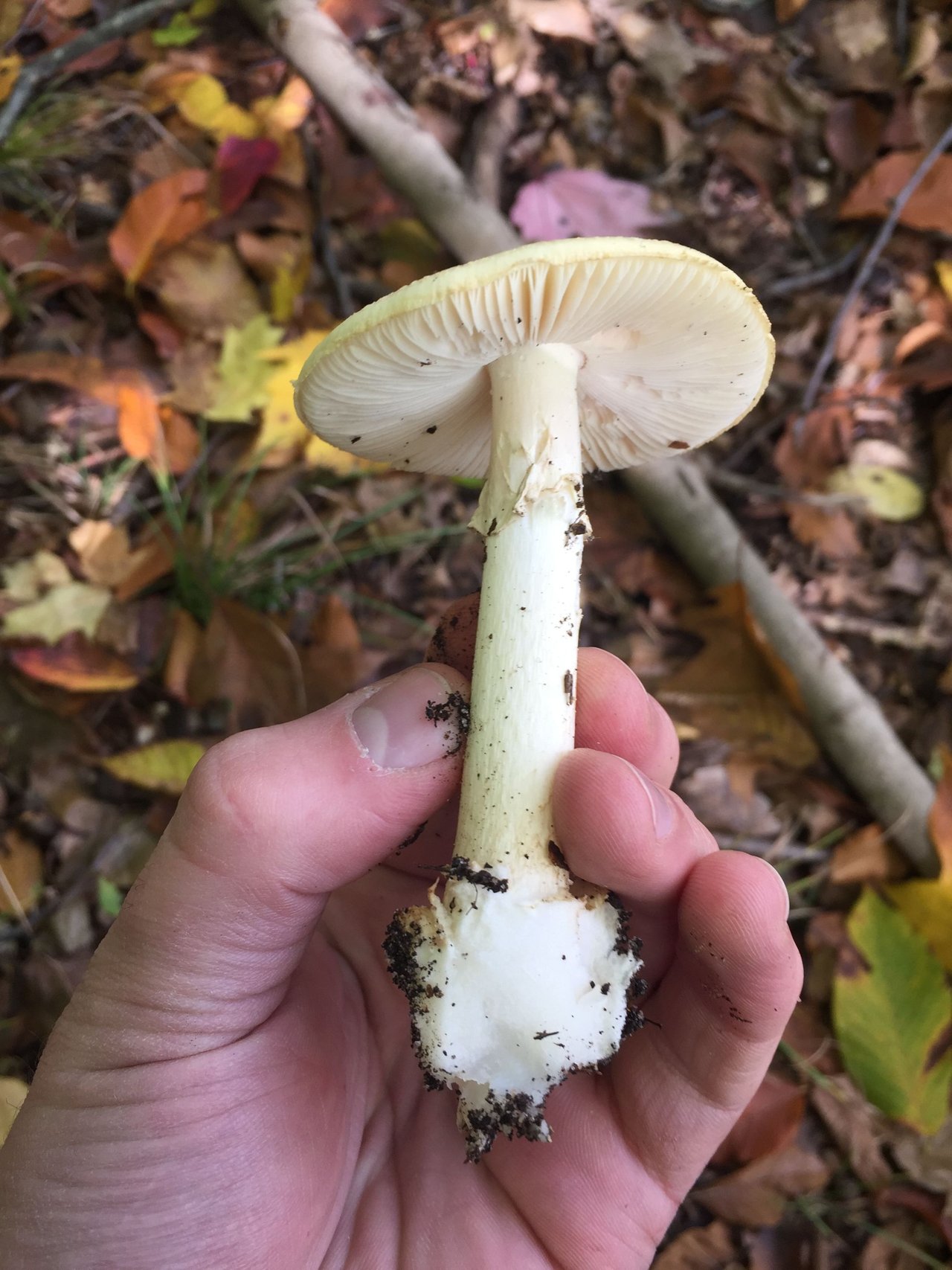 Chicken Fat Mushroom (Suillus americanus):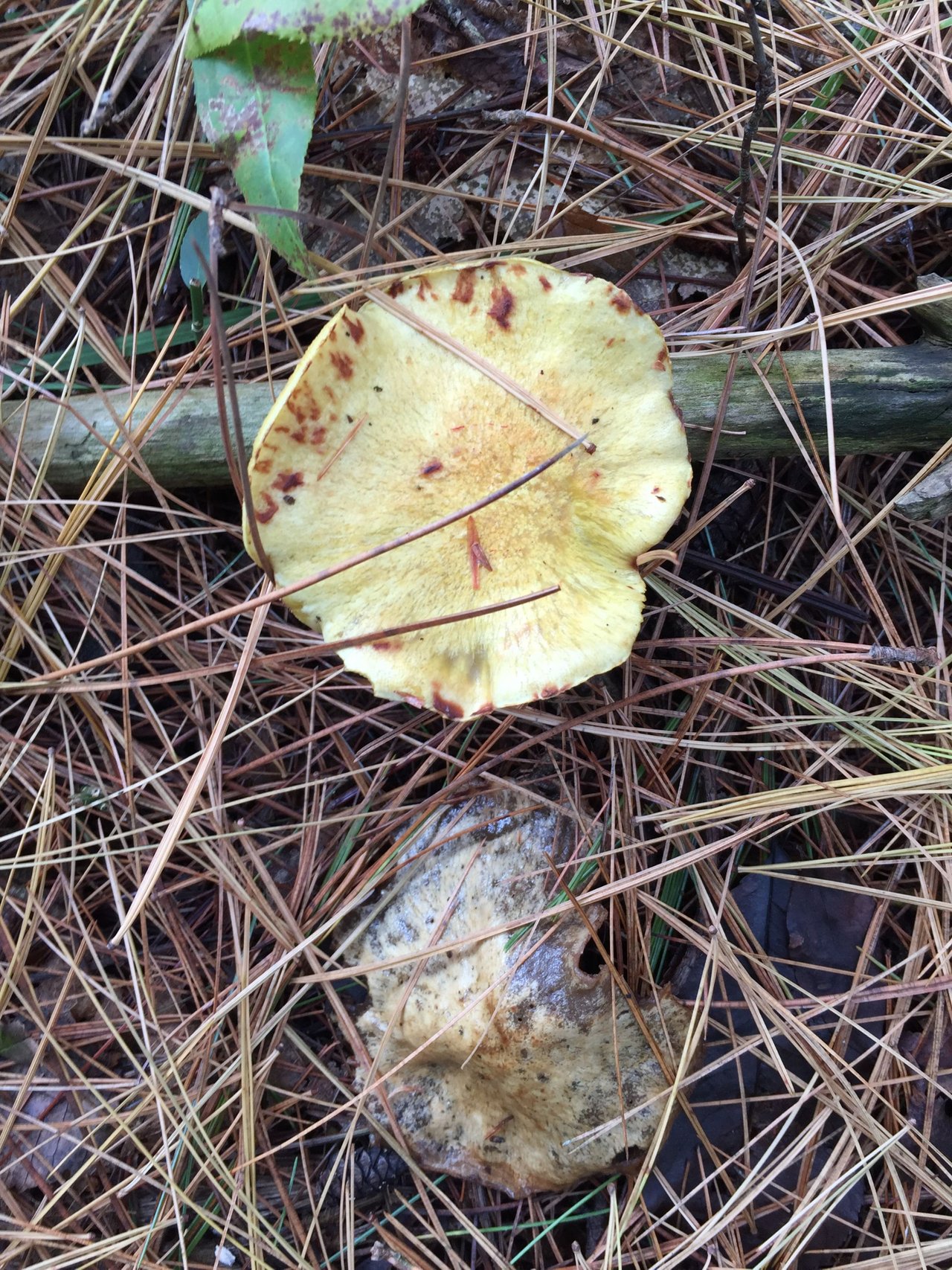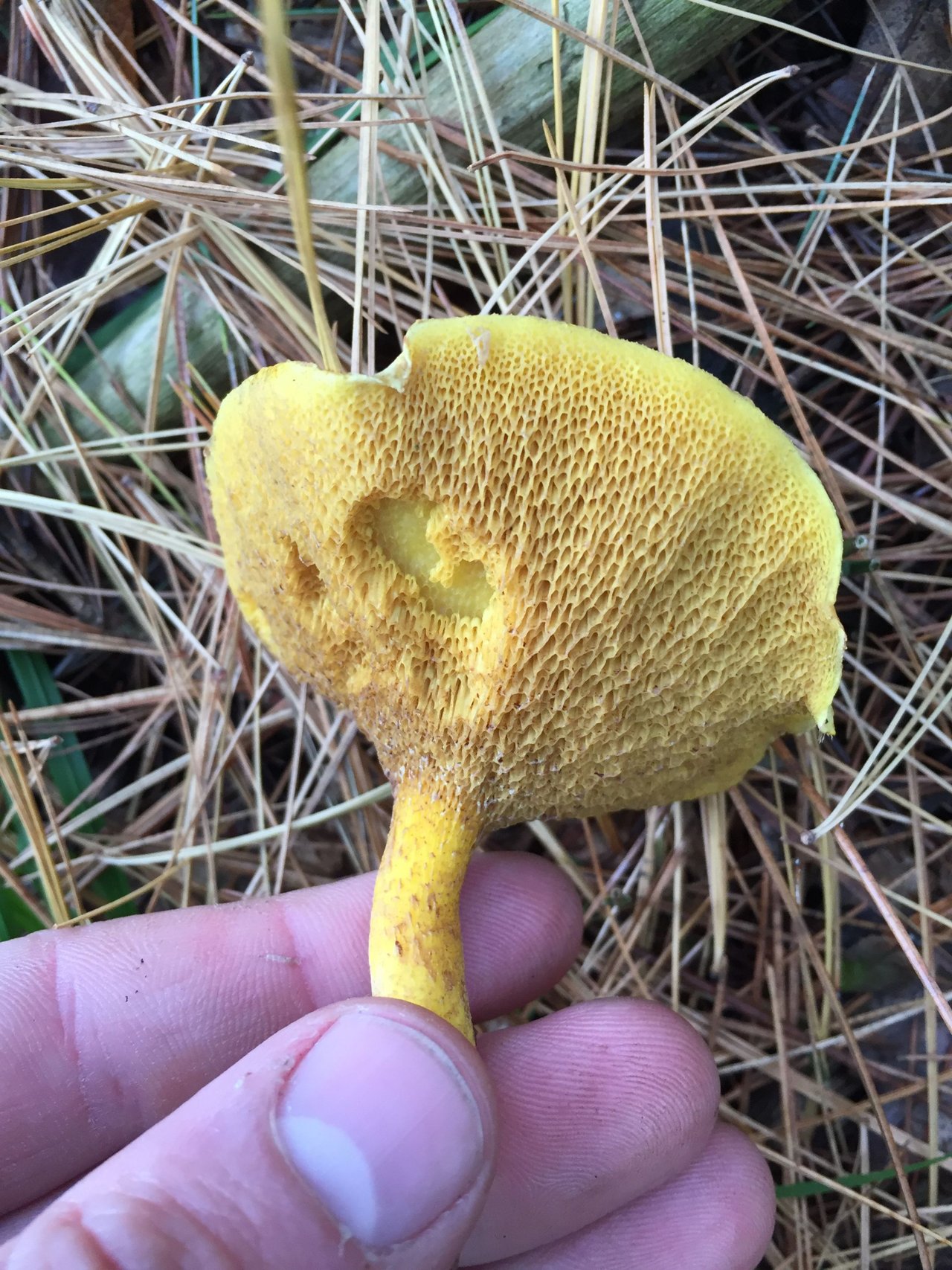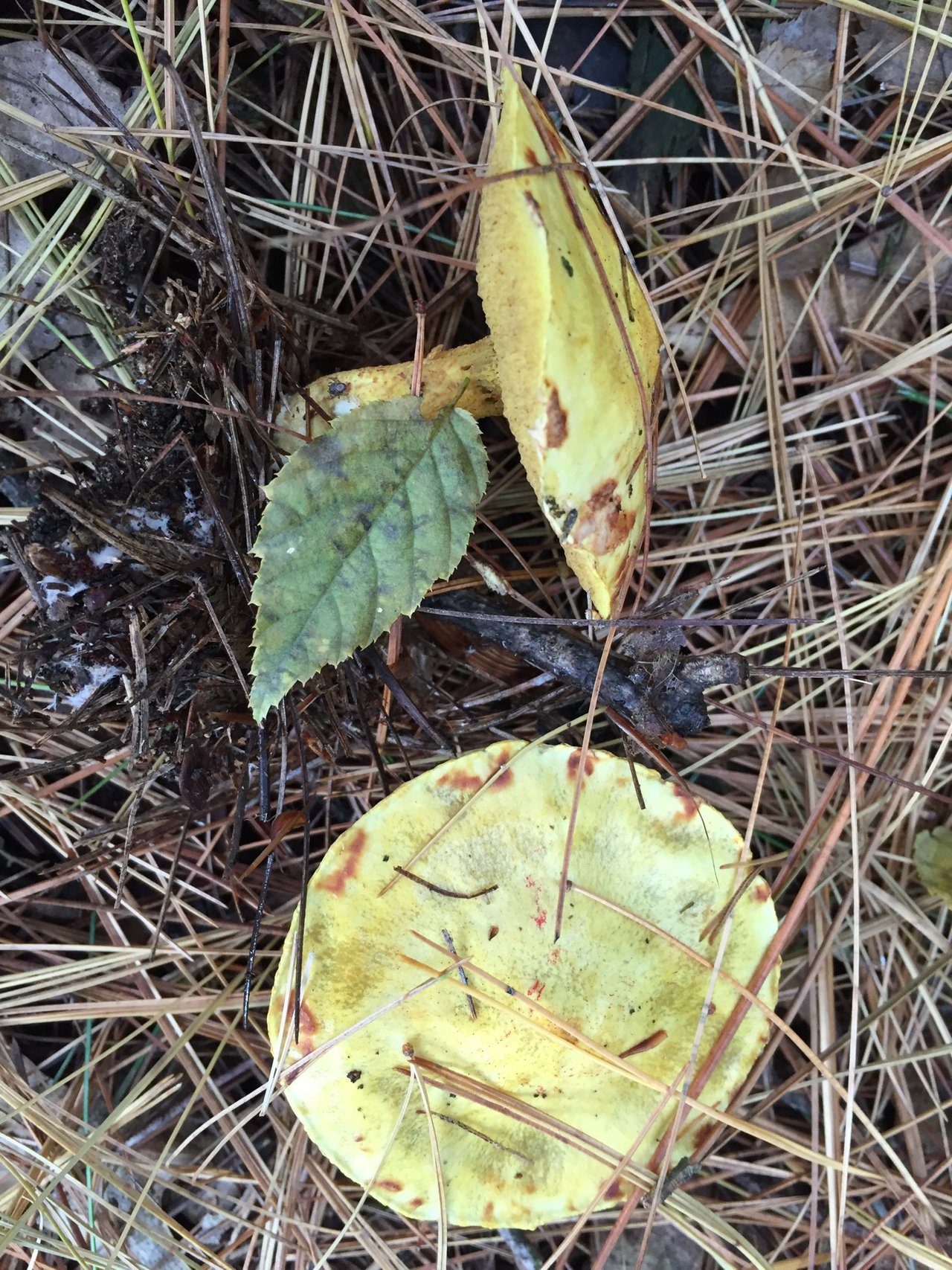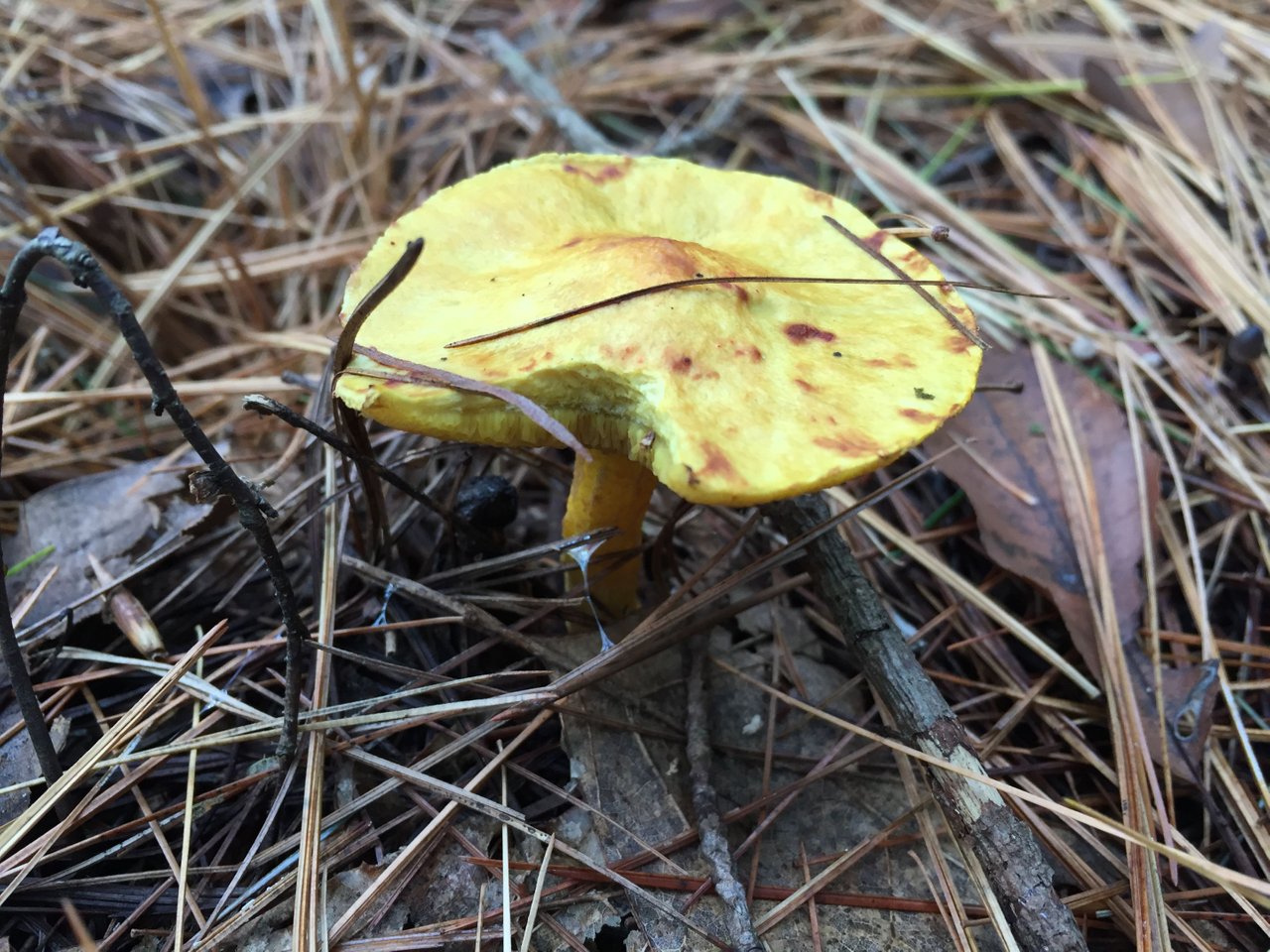 My NFT Showroom gallery: https://nftshowroom.com/tych021/gallery
Creary Gallery: https://creary.net/@tych021/projects
Publish0x reflink: https://www.publish0x.com?a=M7e58kDYd2
PeakD reflink: https://peakd.com/register?ref=tych021
NFTShowroom reflink: https://nftshowroom.com/?r=tych021
Twitter: https://twitter.com/tych021
Vimm.tv: https://www.vimm.tv/tych021