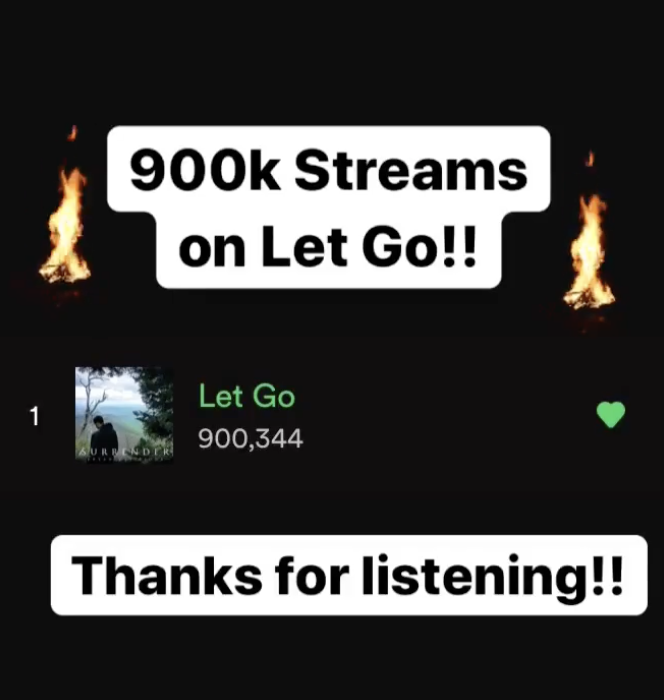 Just broke through a new milestone, 900k streams on Let Go on #Spotify!!!
Next stop is a MILLION! Thank you to everyone who listens, this is a HUGE milestone for me! 🔥✨⚡️
On this track I'm looking to crack through the million stream mark later this year, and will find myself with my first 7 digit song!
If you haven't heard it yet, listen here on Spotify
Or check out the music video below!
Much love!
Bryan