Blade : Trinity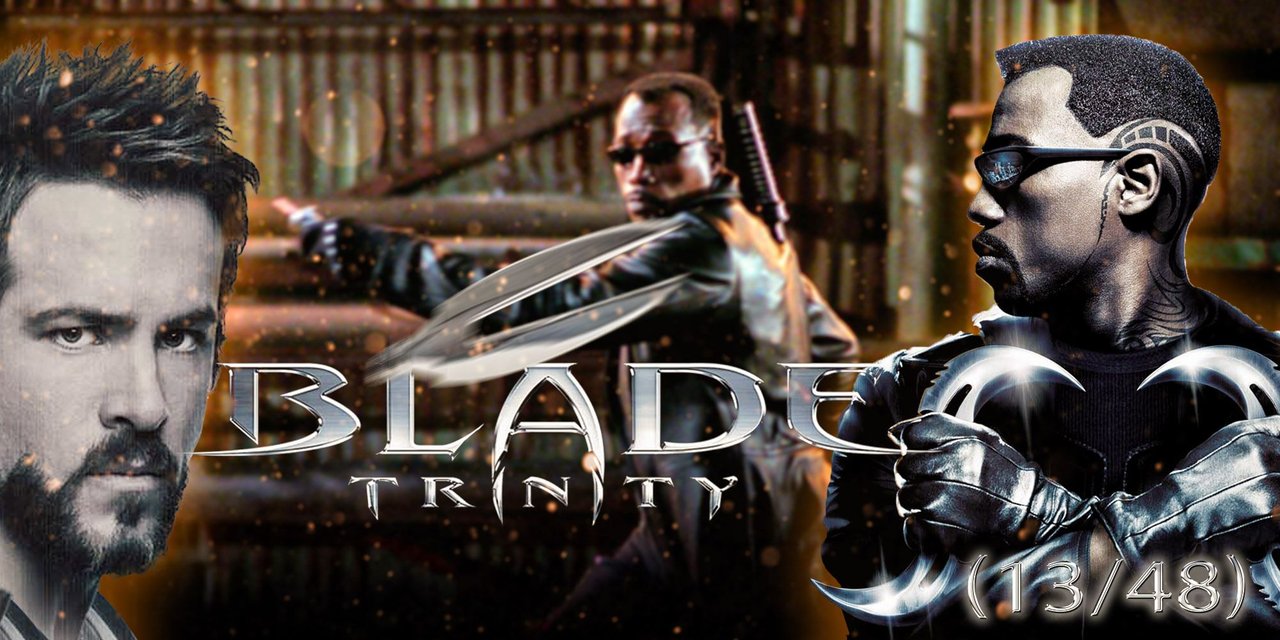 This movie is terrible.
I knew it. because I already saw it before seeing online that it's terrible.
But If I can say something about it, if you want to watch it, watch it with friends and some food, maybe beers or any other drink you want. It needs you to be in a happy mood and the ability to talk about what you're seeing.
That's what I did for the first watch, with my girlfriends and fajitas. Our bellies were stuffed with too much food and we could totally laugh from that awful movie.
But you could ask, what is that terrible in that movie ?

The Vilains
Just the choice of the actors is a sort of strange. The actor choice they made for the Bad guy, Dominic Purcell, is really strange. This man has an angel's face. He can't play a bad guy, especially in this movie it makes it pretty ridiculous because he's playing Dracula.

And what makes it even more ridiculous is that the movie tell the story a blade. A modern Vampire Hunter but this "Dracula" which is now called "Drake" is everything but modern. But it's not looking like a traditional vampire with the long black cape at all. I don't want to say anything more than look at it...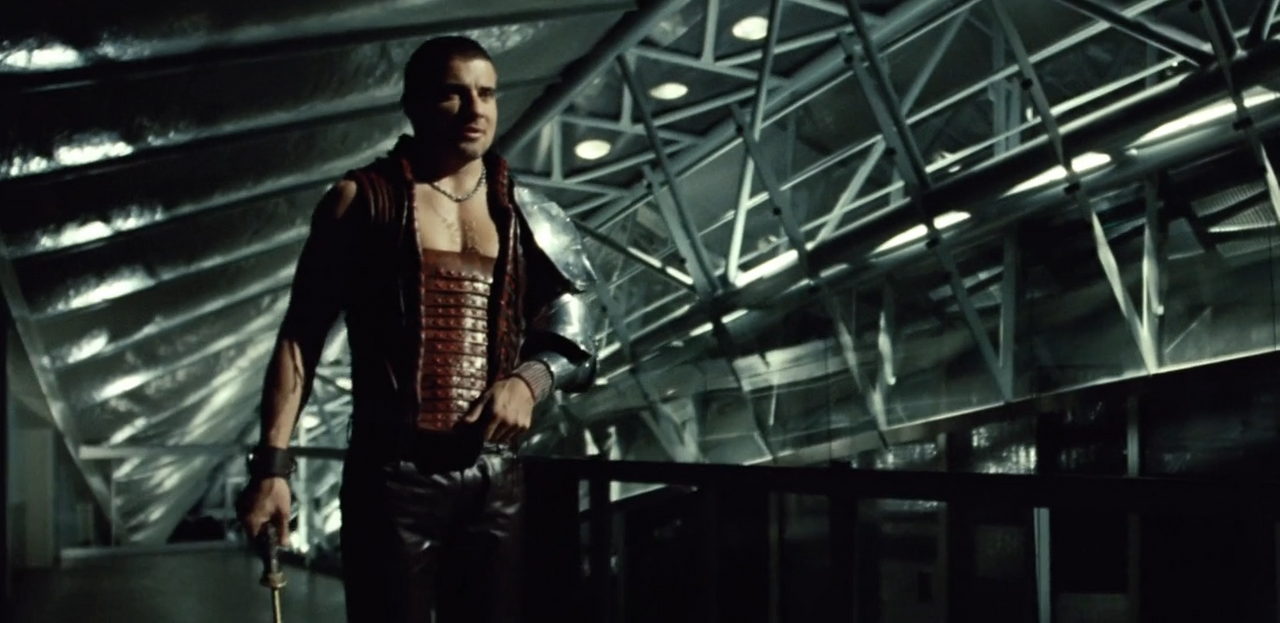 In that movie Ryan Reynolds is definitely a bad side of it. For almost everything he does. He's really like a parody of himself. Doing jokes, always, too much, not funny at all. I mean, while watching this movie I understood how to make and how not to make a joke.
It was so long and boring that I even had to time to learn a lesson for life about how to make jokes and especially in movies. I'm working in cinema and would love to write movies, particularly comedies and I learned a lot of things about having funny characters. You should absolutely never make a character speaking alone and making jokes, the situation is more important than jokes. That's exactly how you can spot all the jokes that have been added in "Suicide Squad" or "Justice League" in the reshoots.
They are carrying more about making jokes that making the story funny. That doesn't work and it's just spending time. At a moment Ryan is bleeding and someone wants to help him, to pass the time he's making a riddle about vampires and lesbians...
There s something really showing that the movie is not good.
Most of the character are "sexualized". By sexualized I just mean that they want to show everyone except blade are sexy. I saw a lot of close-up on women belly button, we can clearely see the Ryan's shaved pubis, and probably shirtless body too often too.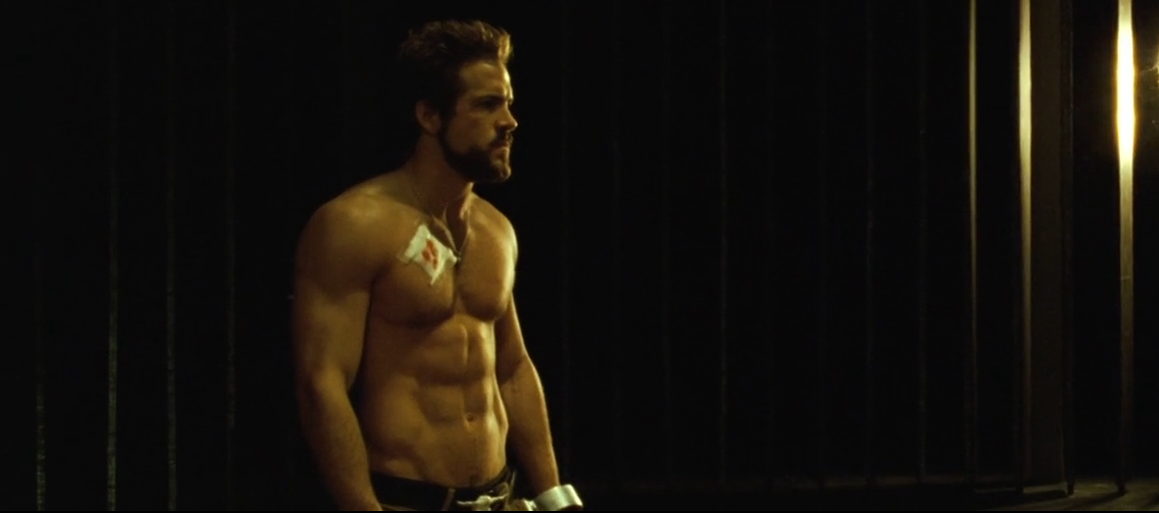 To be honest with you, a shirtless Ryan Reynolds was probably only to get the people attracted by men being excited. There is absolutely no reason for him to be like this, and everything in that movie shows they took him for the character because a lot of people were liking him for his body. that's the only differences with the previous movies.
The next movie "The AmityVille Horror" in which he also wears that lovely beard is as terrible as this one if not worst and there is also a scene where he's shirtless for no reason except to show he's sexy when he sleeps...

What ? Why ?
Nothing to do with a real review of it but, when I watched The Office I instantly liked Jim because he looked a little like Ryan Reynolds. And The Office is my favorite TVshow, Jim Is my favorite character in the show and RR is my favorite actor.
Since 2020 My Halloween costumes are inspired by the Jim's ones. Here are the two I already made :

On the second you can see a sticker with "HELLO My name is Dave" Written on it. And in that movie there is a different version of that exact sticker.

So I will probably do that for next halloween, we'll see !

I don't think I have a lot more to say than the video's title..
That's the kind of things that can happen during a shooting and I really can't understand how people are laughing at that moment 😲
The only thing about that movie I'm waiting now is about the Marvel's announcements. They want to add Blade to their next movies to have a new big superhero to lift their universe and they also wanted to add Deadpool to the MCU. Seeing a deadpool + Blade reference would be great, but that's not worth it if it's only for jokes :')
This have been originally posted on Hive

Join me on Noise.cash and read.cash and earn BHC for your posts and comments. Stake your earnings on Nexo and earn up to 8% APY in dividends.

Share your unused bandwidth and get paid for that with Honey gain