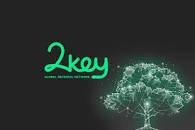 https://2key.me/MyMusicAlbumOfferingGiftThroughKyberNetworkProtocol/6oFeU
Maybe some of your are familiar with this awesome platform.
There is just a short time-frame of couple of hours for those who would like to purchase their 2key tokens. ( this is not an investment advice)
But if there are people who have seen my campaign through this awesome platform, you'll might consider this one a serious cryptonian investment for your Future ...
For all the artists out there this kind of new vision matter of creating campaigns for their artworks will innovate the future of internet and how the things will work in a not far crypto horizon ...
I think that 2key network will be the new kickstarter in matter of art/music.
The concept of sharing the percentage established per one campaign to be splitted between participants it's a fantastic thing ...
Therefore ... if you think that this platform will suit to your artistic requirements, you can think about grabing some of their 2key tokens in the next couple of hours.
Meanwhile, enjoy my campaign from the link bellow.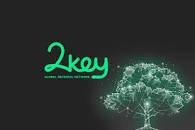 https://2key.me/MyMusicAlbumOfferingGiftThroughKyberNetworkProtocol/6oFeU
Thanks for any support for my campaign.
Regards a tutti!