Trying Things Out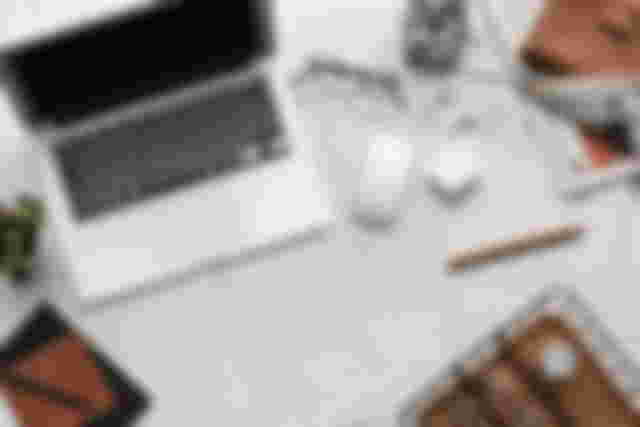 Intro
On April 21, 2022, I decided to start a series of articles to document the process of me trying out popular online side-hustles from scratch. I will share with you my struggles, successes, and learning process along this journey.
I will post updates on my progress and what I've learned along the way every Thursday. If you would like to follow along, use this link to get these stories directly to your inbox. If you just stumbled upon this you might be interested in reading the previous article. Here is a list of all the articles in the series so far.
Week #2
If the previous week was all about learning, this week I am beginning to use what I learned. But the learning is far from over. I need a whole lot of experience and knowledge to find success in any of these side-hustles.
One of the goals for this week was to get a grasp of what I can actually manage during a week. And overall, I managed to achieve what I was striving for, but there were some exceptions.
Earnings
We are still early into this and I am trying to learn new skills and grow this into something. Not to get rich quickly. So no earning for now.
Total: $0
Breakdown:
This week: $0
Breakdown:
Accomplishments
Series started — April 21, 2022

First photos accepted to Shutterstock — April 26, 2022

First video published on Youtube — May 5, 2022
Progress update
This week was quite busy for me, but I managed to learn a lot of new things about the side-hustles and got in some progress. But there were also some hiccups along the way. Some newfound challenges to tackle in the following weeks.
Affiliate Marketing
Last week I set a goal to get accepted into an affiliate program, find a product to promote, and produce 5 pieces of content about the product.
In my previous week's post, I listed a number of affiliate programs. I was originally planning to join Clickbank, but I couldn't find my country on the sign-up form. But I will try e-mailing them to sort this out.
Instead, I joined AdmitAd and I was able to join some of the automatically moderated programs offered by them. Unfortunately, I didn't find a good offer just yet. As I don't want to try promoting something I myself wouldn't be at least slightly interested. I need to do more research on this one, and try to also join Clickbank.
Faceless Youtube Channel
Last week I decided that I am going to turn some of my existing written content into videos. And that is just what I did. But to be able to do this I needed 2 things.
I needed text-to-speech software for the audio and stock footage for the video.
There are countless ways of converting text to speech, but to use it in youtube videos you also need a license for commercial use. And most of the options that I could easily find didn't allow commercial use.
After quite a lot of research, I found out about Amazon's Polly which allows commercial use, and the free plan offers up to a million characters. I believe it is the same software that is used by Medium for its text-to-speech capabilities. If not it's very similar.
For the stock footage, I used pexels. It's very easy to use and offers a wide range of free-to-use images and stock footage.
I used this article I had written some time ago for my test run: link here!
And here is the result:
Zero width embed
There is a lot that I could improve in the future, and this is just the beginning.
 Stock Photography/Video (with my iPhone)
I might have overestimated the number of photos that are of high enough quality in my archive. As I just upgraded from my older android phone recently. And I did not hit the hundred mark just yet, but I submitted about 50 new photos to Shutterstock. And also some videos. But these are still pending at the moment.
Anyway, here you can find my current portfolio which I will be slowly growing over time.
Print-On-Demand
I've created an account on Redbubble and as planned I managed to create 5 designs. I used canvas and also some of the photos I have taken for the designs. There is room for improvement. But some of them are not even that bad for the first try. Here are the results: link here!
I need to get better and faster at making designs for this to work, but it will take some time and trial and error to improve.
Goals For The Week
It's not an easy task to learn about all of these at the same time. The time I can put into this is limited so I think I need to focus more on one side-hustle each week and get something done for the others. For the next week, I will try to focus more on Youtube and will try to improve on the next week's video. While still doing work on the other side-hustles.
Overall goals:
Get a routine for working on these side-hustles going. Improve the quality of what I produce. And learn, learn, learn. As I realized I still know very little.
Affiliate marketing:
Get accepted into Clickbank

Find a product or service, I would actually like to promote
Stock Photography:
Submit at least 15 photos to Shutterstock

Sign up to 2 other platforms and start uploading there

shoot at least 10 photos good for uploading
Print-On-Demand
Create and upload 5 designs

Improve design quality
Faceless Youtube Channel
Create and upload the another video

Study other successful faceless Youtube channels

Make the next video longer and more entertaining.
  Closing Thoughts
This week I realized, that there is still a lot to learn. And that I need to focus on fewer things at once to get better outcomes. Let's see how I put this knowledge to use during the next week!
Stay tuned!