As someone born in the early 80's the late 80's and early 90's were the heyday for baseball cards and I was as into it as any kid. Baseball card collecting was my intro to the world of collectibles. It made sense as baseball was my favorite sport and during that time baseball cards were everywhere. I eventually got into collecting coins as well as other sports memorbilia.  My favorite player growing up was Ken Griffey Jr. and over my early years I tried to get as many different cards of his as I could. 
1989 Bowman Rookie Card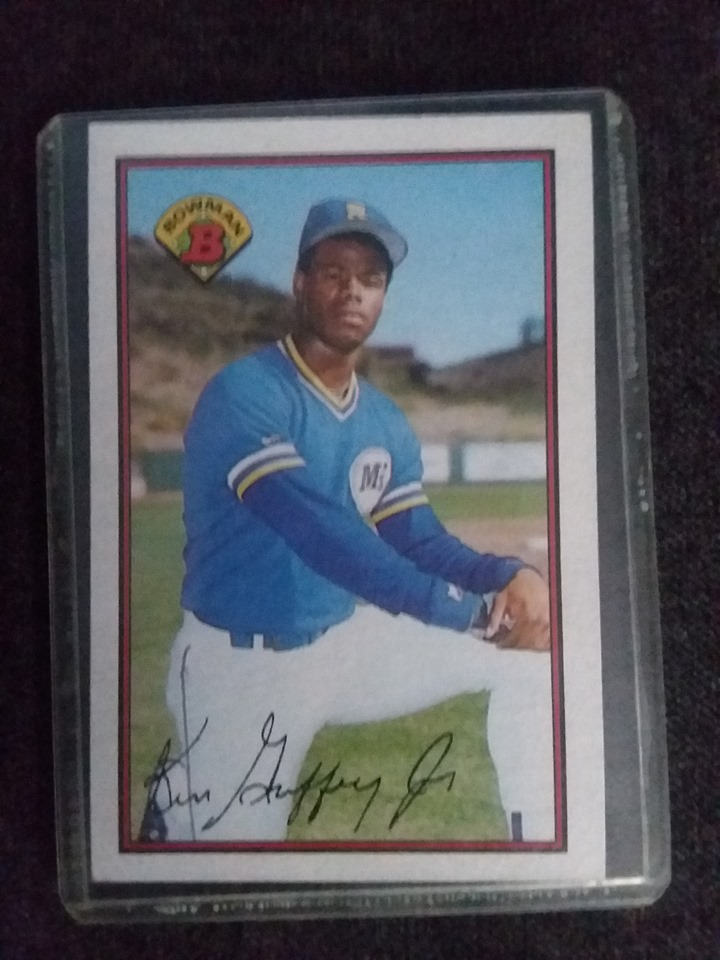 Sadly I don't have the gold standard which is the 1989 Upper Deck Griffey but I always really liked this one. None of my cards are graded, they are mostly still in books but I'll pick some of my favorites out to share here. I'll try to post a few more over the next couple days, glad to see there are people out there still enjoying card collecting. It definitely makes me feel nostalgic and I'm happy to share more if there is interest.