Continuing with my favorite player and a few of the rookie cards I have, this is the 1989 Fleer Griffey.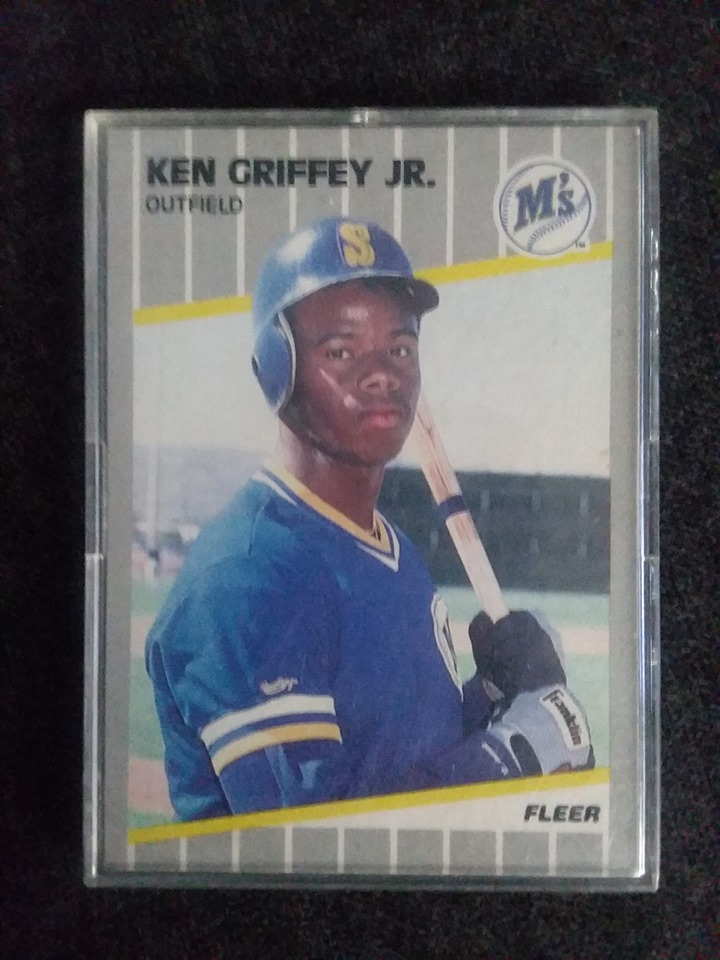 I have collected all of these organically just pulling them from packs when I was younger. Well, I guess maybe with a little help. I have a twin brother and when we were first starting we each got to pick a favorite player. If I pulled his player I had to give him my card and vice versa. I chose Ken Griffey Jr and he chose Cecil Fielder (we're tigers fans so its not entirely as crazy as it sounds) but eventually we decided that wasn't quite fair so he got Frank Thomas as well.
So that definitely aided in the early Griffey collection but there are plenty of other players I have a fair amount of as well. Would you rather see some older cards? 60's, 70's and 80's? I don't have as many but do have a few, outside of that, any particular players from the 90's you might be interested in seeing? I'd be happy to fulfill a request and see if I have any decent cards of someones favorite baseball player out there.
Happy to be sharing, hope everyone enjoys.