The Man of Tomorrow series often presented some insights from my day-to-day life, how I spend my time, and those little motivational stories that will make you more ambitious.  
I wanted to  review 2022 and done it in two parts, presenting the dark and the bright side of the year! Read about the Dark Side of 2022 before you journey into a roller-coaster of events, with achievements and with success stories. I want to push positive vibes and highlight the good stuff that happened against all odds! 
THE BRIGHT SIDE OF 2022
I played the Bitcoin game and I was the first ever match official to have his/hers fee paid in crypto. Background story ... Peter McCormack bought Bedford FC and rebranded the club as  Real Bedford FC. Bedford's new head chairman. the Crypto OG host of the "What Bitcoin Did1" podcast, pledged to help Real Bedford to climb to the Premier League
The club is powered by Bitcoin and the vision is innovative. Same as Peter, I believe that crypto and blockchain solutions are the future, but investing has significant risks. Cryptocurrencies are the solution for a financial system not affected by inflation.  High inflation is not a problem of less developed countries, it is a global issue.
Real Bedford hosted Shefford & Campton FC, on the 12th of July 2022. This date was important, because something happened as a world premier, something that years from now may be as important as Laszlo's Bitcoin Pizza! My referee fee was paid in Bitcoin, and this was a world premier for sport events. I am the first ever football referee to be paid in cryptocurrencies, and this may be another step towards blockchain as day-to-day solutions.
I received $59.73 in my Coinbase Wallet in my few minutes after the payment, and a video was made to mark the occasion. I am now part of blockchain history and proud to be the 1st referee receiving his payment in crypto! It happened on 12th of July 2022 ... is part of history now!
Charity & Philanthropy 
The bright side of 2022 came from Non-Fungible Tokens and charity events. The biggest charity event I organized took place the first quarter of 2022, when over $3000 were donated to SaveTheChildrem through The Giving Block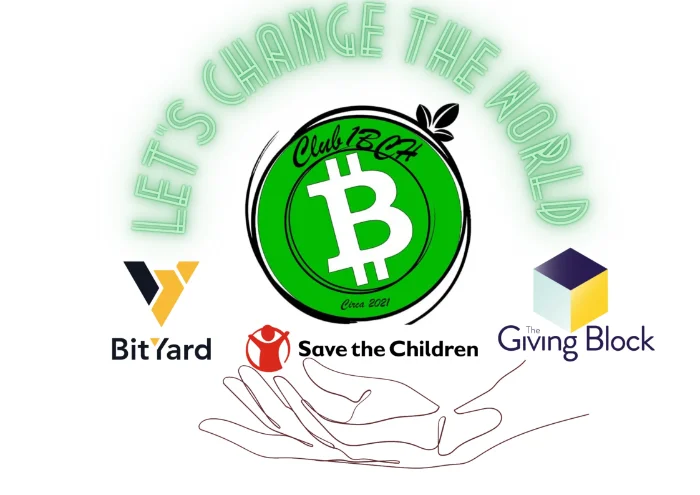 The #SaveTheChildren campaign was part of Club1BCH first anniversary and the result was beyond expectations. With the help of Bityard, SuperUMAns,  and the Bitcoin Cash community we raised over $3000! Little by little, more Bitcoin Cash was collected in the multi-sig wallet and $2,500 worth of BCH were sent to The Giving Block.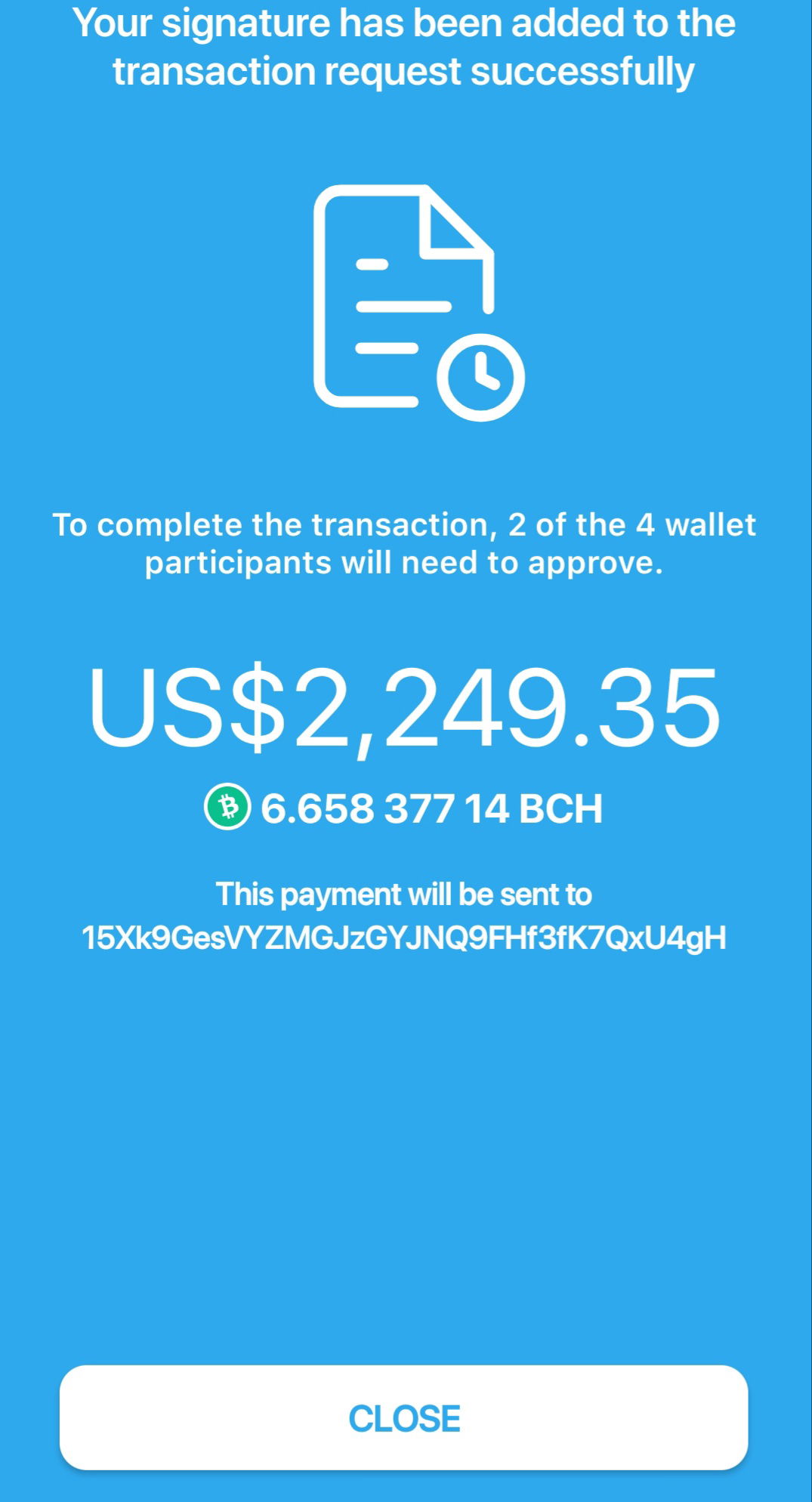 We sent 6.658 $BCH ($2,250), plus $300 worth of ETH, bags of Shiba from Bityard and 15 UMA to raise it past $3000. For me this charity event was the biggest achievement ever and proved that blockchain solutions are the future of day to day life!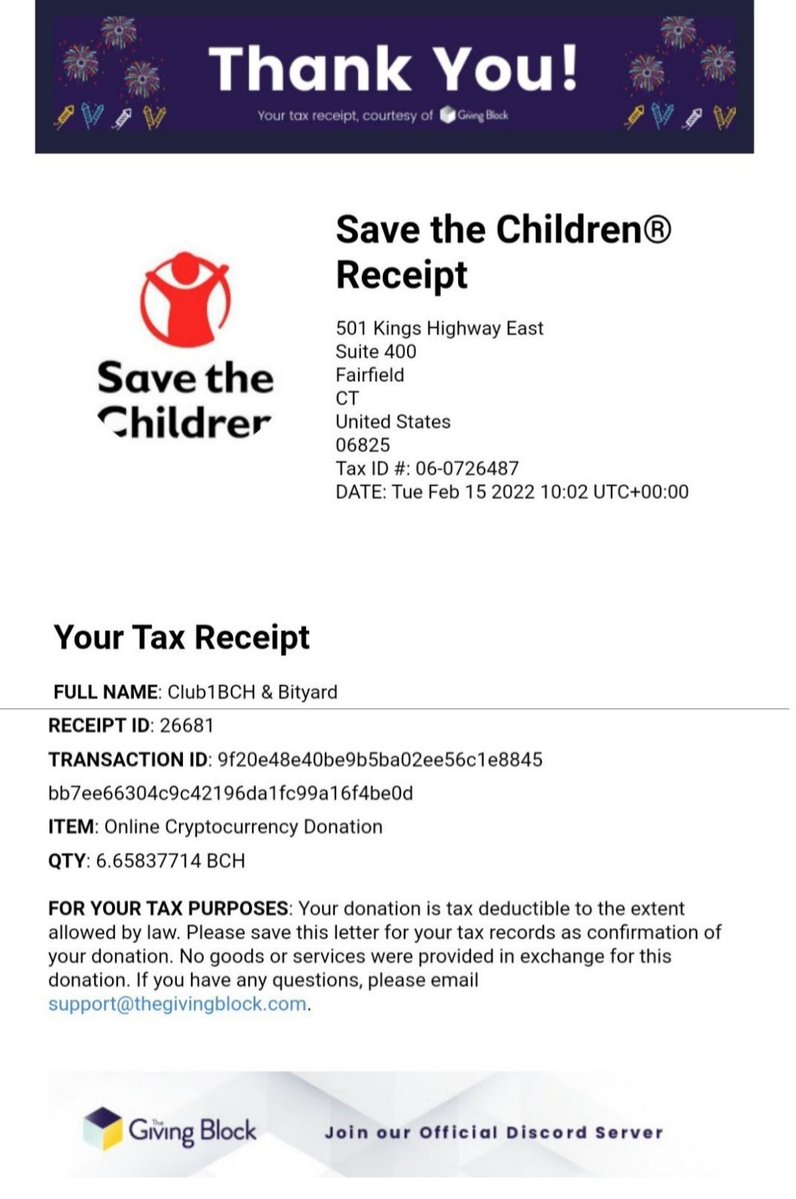 I joined  EASports for his charity campaign, that united harvest_finance, BabylonFinance, Bancor, UMAprotocol and the SuperUmans. The members donation was $8300, and harvest_finance matched the amount. BabylonFinance and Bancor joined, while UMAprotocol donated an amount equal to what the SuperUmans raised. The unified effort will make a difference ... $34,000 were donated! The amount was sent to NoKidHungry, making a better tomorrow for many underprivilege children.
I also helped to plant trees! Risk Labs locked $10,000 into the OneTree KPI option, an eco-friendly and charitable KPI that will pay out based on the number of retweets this post got. 
Each OneTree KPI option was collateralized with 1 USDC, settling between 0 and 1 USDC. The number of re-tweets and quote tweets at the end of the campaign was 5,343, therefore 5,343 USD were sent to the OneTreePlanted charity.
I ended the year as I started, with another charity organized for SaveTheChildren and Water Wells for Africa! I minted the Humble Tractors AI 4 Charity NFT collection and auctioned them to raise money for charity! The limited edition NFTs were used to enhance the festive season, as 100% of the trading volume was donated. 
The Humble Tractors AI 4 Charity collection achieved a total volume of 0.21 ETH, with 70% of the collection shared to unique owners. The invitation to get involved stays open as there are still 4 NFTs listed for sale. Any further sale will also be directed to charity, as this collection will do perpetual good and help underprivilege people.
Water Wells for Africa and Save the Children were the two charities for this crypto aid. It was a bit of a hustle as I had to swap the wETH into USDC and then bridge it to Ethereum Mainnet to complete the donation. I used Across Protocol to move the USDC from Polygon to Layer-1, as the bridge is the  fastest, cheaper and most secure way to move assets between blockchains. 
I also discovered eatBCH, a wonderful charity powered by wonderful people! eatBCH is not a typical charity. We simply provide food to people that prepare and deliver meals to their community. Kind of like when a neighbor knocks on your door to share a freshly baked slice of apple pie. 
I sent 0.06 BCH and I know this small amount will make a difference for some underprivilege people, bringing fresh food for those in need.
https://blockchair.com/bitcoin-cash/transaction/8cc86bf0747a87fbe2f9e3f4f3cc4b9f6bbe5abeccaa93871a1ac89e6957880b?from=bitcoin.com
NFT Collaborations on WAX
I have another reason to be proud... I had three NFT collaborations on WAX. It started with the limited edition Descent into Madness NFT, with the artwork inside the frame was created by me with pen on paper, while the frame was done by Byron .
This is the collaboration no one expected, as I drew the thing while my flight was delayed. I had to wait two hours for the plane to get green light and my phone was dead, so I drew on a notebook. Showed it to Byron the next day and few hours later Descent into Madness was minted. You can still get one from NFTHive, and please note that only 156 will ever be ever minted!
It was a proper muscle's flex for mint #1 with twelve high quality bids, last minute drama and a winning bid of 66.6 $WAXP. SuperSloth got a bargain, paying $7.17 for the first mint of this wonderful collaboration!
The second collaboration was with Cryptoswatches, a cool project that constant promotes indie NFT projects on the WAX Blockchain.  I went into a full bid war for the vIRL Genesis Piece 1:1 NFT, because a real life painting was ready to be shipped to the winner! Game on PVM! Game on!
I won the 1:1 NFT for 759 $WAXP and to be honest I would have gone even more if needed. The Cryptoswatches surprise was waiting for me to return from my holiday, and the thrill of opening the box was close to Christmas morning as a child. This beauty now hangs on my lounge wall, and onboards all my visitors into the NFT world! Read the full story in NFT Breaking News #28 - Cryptoswatches on Blockchain and IRL
The Cryptoswatches x PVM collaboration was created for the above article, and the drop features two common NFTs: one greyscale piece of art and a solid color "utility swatch." Blend them to form a rare, full color version. Blend all three to redeem an even rarer black label version. If you are a Johnny Walker fan you know already that black label is the best! 
There are 100 common NFTs minted, and 25% of them got sold. You can buy the Cryptoswatches here and blend them here!
October is about the harvest, Halloween and Byron's birthday!  We didn't planed this surprise drop and collaboration but it happened! We just dived into this and agreed on the details in few minutes. The collaboration with Pets of Clark happened so we can properly celebrate Byron! Read the whole story at NFT Breaking News #30 - Pets of Clark & PVM Collaborated to Celebrate a Friend!
In celebration of his birthday, myself and Pets of Clark have created a birthday card NFT for Byron. Mint #1 has been sent to Byron, and mint #2 was auctioned for a day and sold for 11.33 WAX. This collab NFT had the lowest supply until now, with only 48 mints. The price was set at 10.21 (birthday hint) and 27 were sold in that day. 
I am not an artist but... I featured in Crackers Meet the Artist series! You should read it as it has some motivational bits!
Right guys you mightn't know the name as well as I do but this guy has been involved in NFTs as long or if not longer now I know him before that for his blogging on his many different sites I only started to chat to him when I joined noise.cash nearly two years ago and since then we have tried to help each other grow. - Crackers
I also had the honor to be the guest of one of the Humans of Crypto series. The Reading Ape tying to find interesting humans - the Layer 0 of everything - to find out what motivates them to do the thing they do. Here are the highlights of my AMA interview. The Reading Ape listen to crypto podcasts, they write notes, and share them. Most of them are long tweet threads, while others are short videos or infographics. Read The Reading Ape interview with PVM - Life, Crypto and Stuff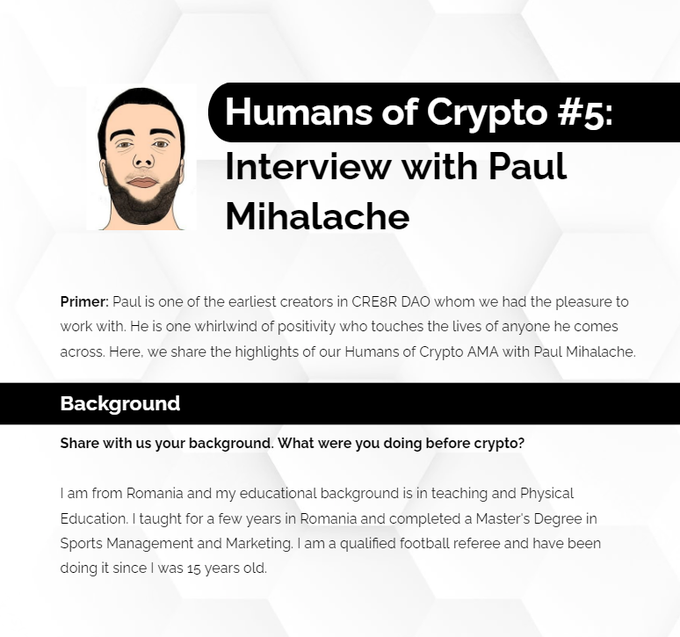 The Humble Tractors Ecosystem
I minted my first collection on Opensea on the 20th of June 2022, as a social experiment and a birthday gift for myself. The landmark tractor was turned into 60 unique 1:1 Photography NFTs, the landmark tractor I used in so many Harvest Finance Creativity Contests. 
The collection integrated KPI options from Outcome and the holders received tokens and airdrops. Each KPI was linked to the trade volume, and was redeemed for 0.5 USDC at the end of October. The Humble Tractors holders also received one free NFT from a spin-off collection.  
There are now 25 holders, and 35 Humble Tractors still available at 0.0167 ETH. You can always add one in your NFT collection and become eligible for all the #ProofOfTractor events! 
Humble Tractors - Hey! was pure harvest... as you put your tractor to work and you get a good stack of hay. The collection has only 36 unique NFTs and the majority was shared as gifts. The remaining ones were added on the market at only 0.0033 ETH and some found a new home! The distribution was so efficient that 75% of the collection was unique owners.
I linked the Humble Tractors and good deeds through the 3rd collection, a collection that will help those in needs. AI 4 Charity brings Artificial Intelligence into action, as I used the Lens tool to mint 10 tractors. The limited edition collection vision was to enhance the festive season, with the whole trading volume donated through TheGivingBlock.  As you seen above,  230 USDC were donated to Water Wells for Africa and Save the Children.
The AI 4 Charity Collection will keep helping people, and any sale or re-sale will be used for charity. Check them on Opensea and be part of something bigger! As promised ... 100% of the trade volume will go to charity!
The holders of any Humble Tractors NFT were eligible for the Christmas drop, being able to claim this animated winter tractor. The claim fees are covered by showtime, and there are only 60 NFTs available! First come ... first served! The password is "pvm"
What makes me bullish? The Plutus Cardand the 3% cashback on any purchase! Plutus offers the best non-custodial card in the EEA, with the possibility to link personal crypto wallets like Metamask to the card. The process is secure and doesn't involve revealing private keys. The innovative card gives control over the assets and facilitates the swap of crypto into spendable balance. I am using if for 3 months and is defo better then Crypt.Com! 
The ACX Airdrop
Across connects Layer 2 and rollups to L1 Ethereum, being secured by the UMA's optimistic oracle. It is optimized for capital efficiency with a single liquidity pool, a competitive relayer landscape, and a no-slippage fee model. The $ACX token was designed to enhance the protocol's governance, as token holders will influence further development. 
The Across Protocol Reward Locking aims to change this broken system and enhance the rewards of loyal holders. This model is the enhanced version of traditional liquidity mining and discourages farm-and-dump activity as holders will earn faster as the LP stays untouched. This is why I staked all the airdrop and let the wealth grow and the bag of $ACX increase.
Any questions? Here Is All You Need to Know About The ACX Token! 
A mysterious world is floating above you! This is how Overline Network is advertising their invite to "Join the BIGGEST metaverse". Users can mint a free NFT Land, part of a people-owned decentralized wireless network that will upgrade the telecommunication industry the same way crypto enhanced the financial sector. Logging daily brings extra benefits, as the users will earn ōCash and treats.
I added a daily visit on Overline Network in my routine, adding ōCash in my balance. The ōCash can be used to buy treats, which are then used to build structures on the lands. Why? Because I feel positive vibes from this project and I hope will pay off in 2022! 
You earn one Overline Cash per day and you need only ten of them to get a Treat. The Treats can be placed on the unlocked lands, and will take a week for a random structure to be built. Adding more treats will reduce the duration but I strongly recommend to use only one and build more instead of building quicker.
Let's conclude this with a little story! Something dark and sinister is happening underground!Can Cymark and Layca get to the root of it? CRE8R DAO presents Chapter 1, Part 1 of the now bankrupt Infinity Skies video story! Guess which character I played?
Residual Income:
Hive Blogging - LeoFinance, Peakd, etc
CakeDeFi $30 DFI for new users
The fountains: PipeFlare ZCash & Get.ZEN
Publishing bundle: Publish0x,   readcash,  noisecash, LBRY & Presearch