The crypto game is stronger than ever.
I'm sure by now everyone has noticed that the total cryptocurrency market capitalization is down 7% today. As a matter of fact, it's been a couple of days we have been in correction mode, and I see a lot of fear, uncertainty and doubt in almost all crypto forums.
So, here it is, the super-bullish post of the day is out now, just to remind you all that the total cryptocurrency market capitalization was swinging around the $400 billion mark only six months ago. That's right, the market has grown by approximately 350% over the last six months.
After the so-called dip that is.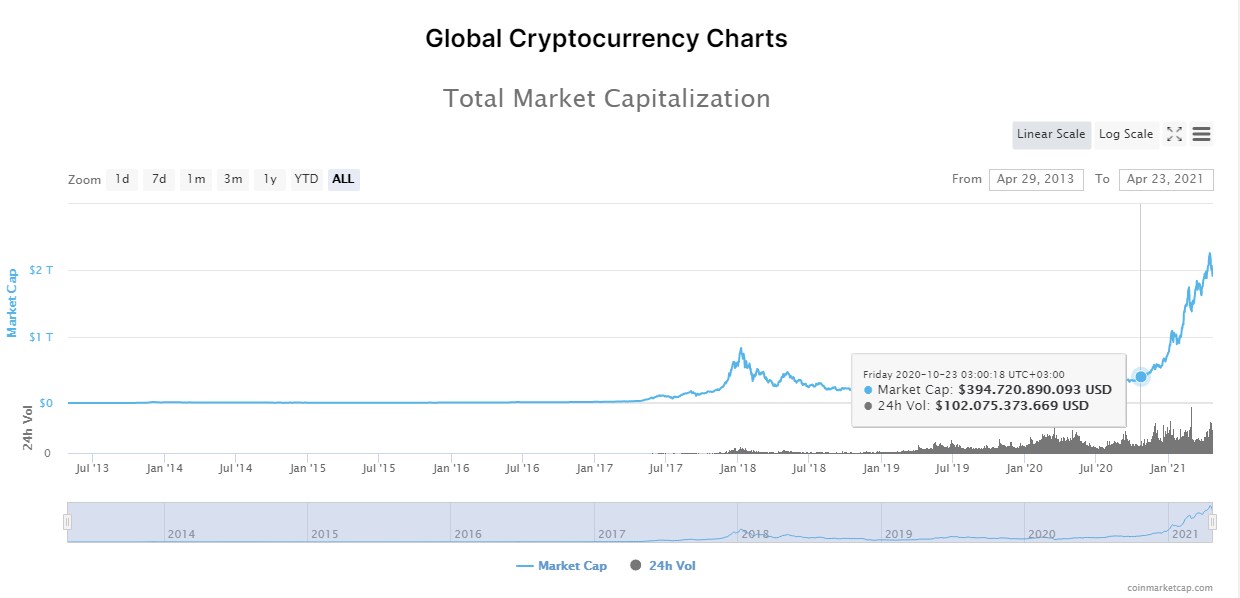 Now, I do understand that there are lots of newbies in the game at the moment, as we have been attracting major attention in the past 6 months or so, and as a matter of fact this post is dedicated to them.
Those of us who have been watching the crypto market for years know that this is exactly what the market does; it goes up, then it goes down. Rinse, lather, repeat. However, if you zoom out on a linear scale, those little peaks and dips vanish and you can see the bigger picture. The trend is clear. The game is here to stay, so no need to panic-sell.
Don't forget, we buy red and sell green. The crypto game is a dynamically evolving organism, moving from one stage to the next one and following the same patterns over and over again. I do understand that seeing the market in deep red can spark negative emotions, but panic-selling is never a good option.
It is true that this is exactly how I would react back in my first weeks in crypto, but nowadays I've learned my lesson and am in a position to remain calm during the red days. Personally, I am in for the long term and never invest more than I can afford to lose, and trust me, this is exactly what you need to do if you're looking to transform your life through crypto.
Get them and forget them.
And don't go all-in. Ever. The blockchain technology has provided us all with a once in a lifetime opportunity to generate and accumulate wealth, so don't stress things. Just pick your coins, invest less than you can afford to lose, lock them up somewhere safe and let father time do the trick for you.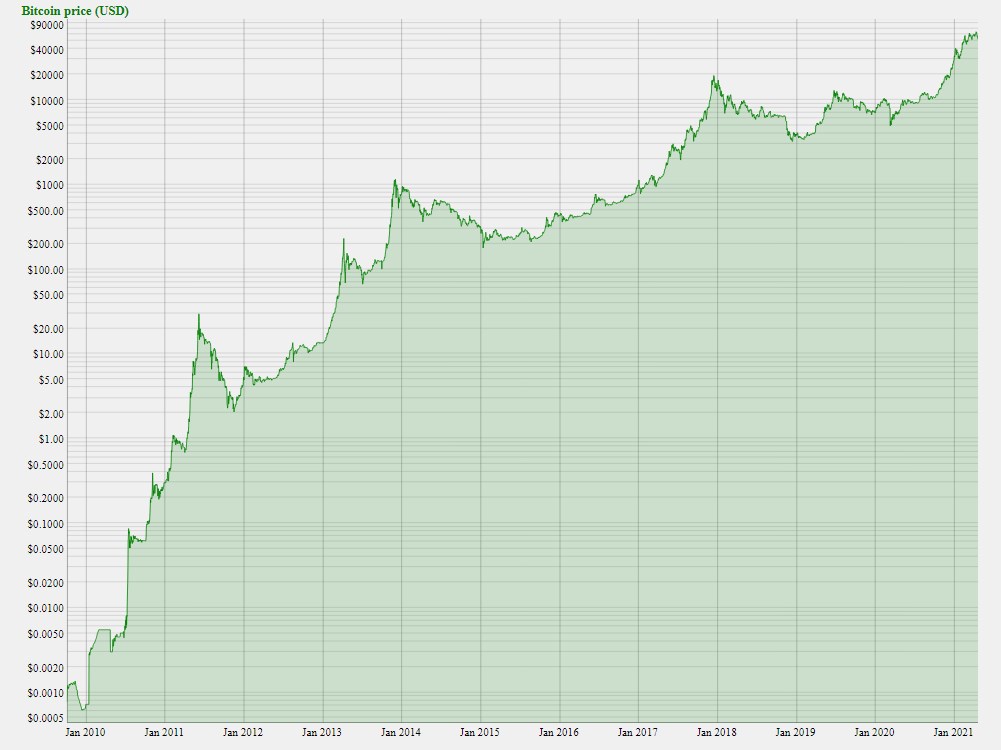 This is the easiest way to make money in this business, especially if you have no clue at all about how the market works. You're not going to become a millionaire overnight, and the market is not meant to be going up every single day. It's unsustainable and unhealthy. It's not even reasonable.
Let's not let greed get the best of us, shall we? It is what is is, people pick entry points and dump their holdings once they've made significant profits, so we will keep going up and then down again. It is true that we have witnessed enormous growth over the last 12 years, and it's also true that this trend is not eternal.
However, it's still way too early in the game, and if you go around asking friends and relatives how much they know about crypto, I'm sure you will agree with me. We haven't gone viral yet, but it's inevitable. Just like the internet took over our lives, the internet of money will revolutionize the way we communicate value to each other on a global scale.
This is why I believe that the easiest way to make money in this business is by acquiring and holding your crypto for a few years. Now, don't get me wrong, I do realize that investors like to ride waves and make money regardless of which way the market is moving, but this game is for the sharks. The experienced chads who have skin in the game and have seen it all.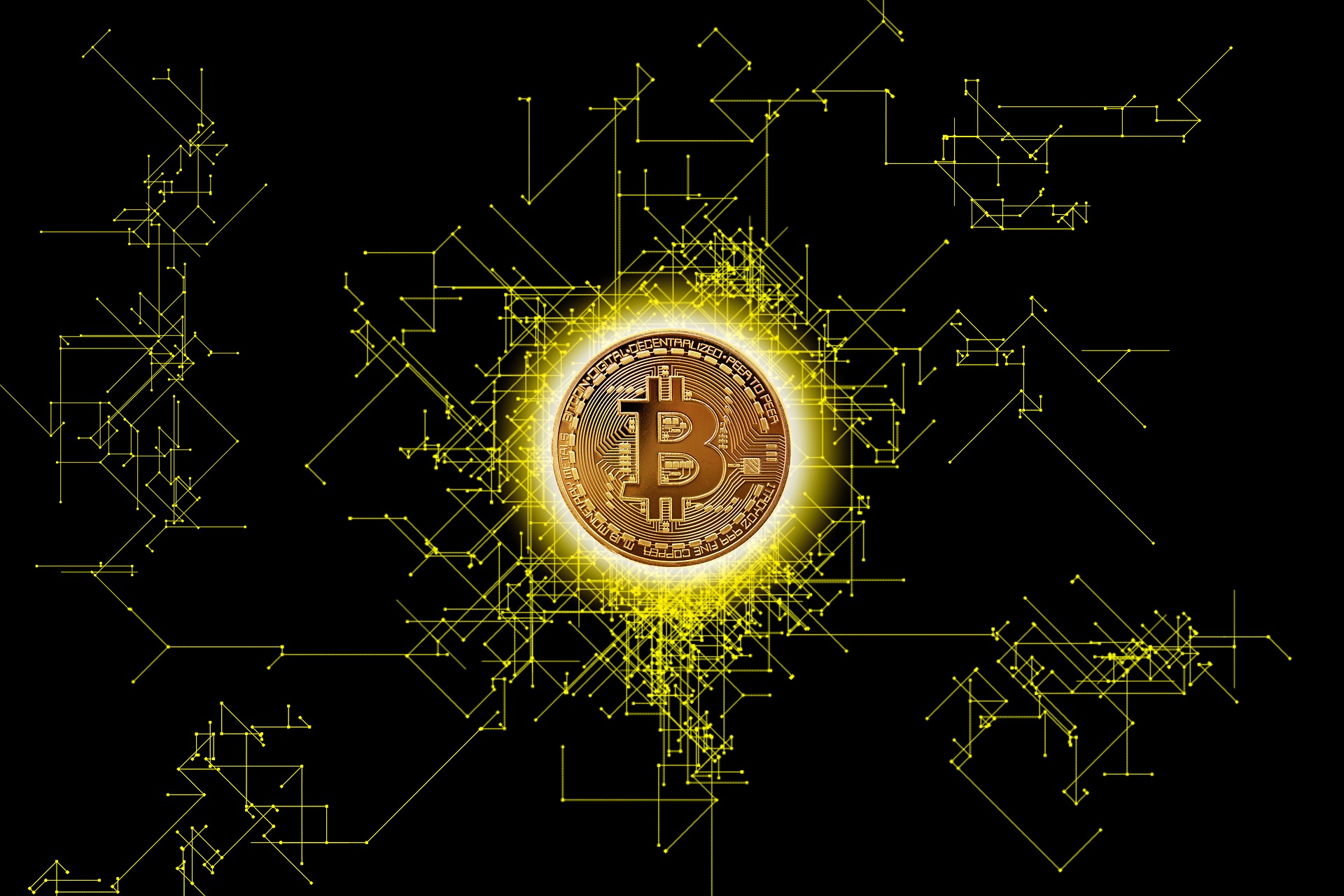 You can't just enter a league and expect to beat all those veterans lurking around. Be realistic if you're new to the game, and refrain from engaging too much in trading activities. Keep stacking and HODLing, and be patient. It takes time.
It's all a matter of priorities.
If you do realize that the blockchain technology has the potential to transform our world by providing us with the tools necessary to fight corruption and intransparency, you can enjoy and appreciate a red day like this one. Do not think in terms of USD, EUR or whatever; think in terms of crypto instead.
Corrections and dips are the perfect opportunities to acquire more crypto at a discount, and if you're in for the long haul, then you have many reasons to be optimistic on a day like this. If you can't handle the heat, take a day off. Go for a walk, engage in physical activities and stop checking the market. Come check back in a week or so.
---
Thank you for your attention.
Alright guys, that's it for now. Thank you for taking the time to read these lines.
Just my two cents. This is by no means financial advice. Just sharing my personal views and experiences. Please do not take my word for your investment choices, and always do your own research.
Stay safe and have a good one,
@lordneroo
---
---
Best Faucets to Earn Crypto with Zero Risk (Affiliate Links):
Best Exchanges to Trade Crypto (Affiliate Links):
Best Platforms to Earn Crypto for your Content (Affiliate Links):
Connect with me Here: