Things will change drastically over the next 8 months.
A couple hours ago I stumbled upon this tweet by TheEuroSniper, crypto wizard and founder of altcoin-traders.com, who shares valuable insights into the crypto space on a regular basis, and surely is one of those twitter accounts you have to follow and keep an eye on. There are tons of rather interesting accounts that share crypto-oriented content on Twitter, so if you do have any suggestions, please drop that knowledge in the comments below.
As a matter of fact, I really do believe that keeping an eye out for valuable information on a regular basis is what successful individuals do regardless of sector or industry, and as far as I am concerned, it certainly has paid off so far. I've learned about so many exciting projects, market analysis, trends, and so on, and it has certainly reshaped the way I look at things and make decisions when it comes to picking a coin to invest in.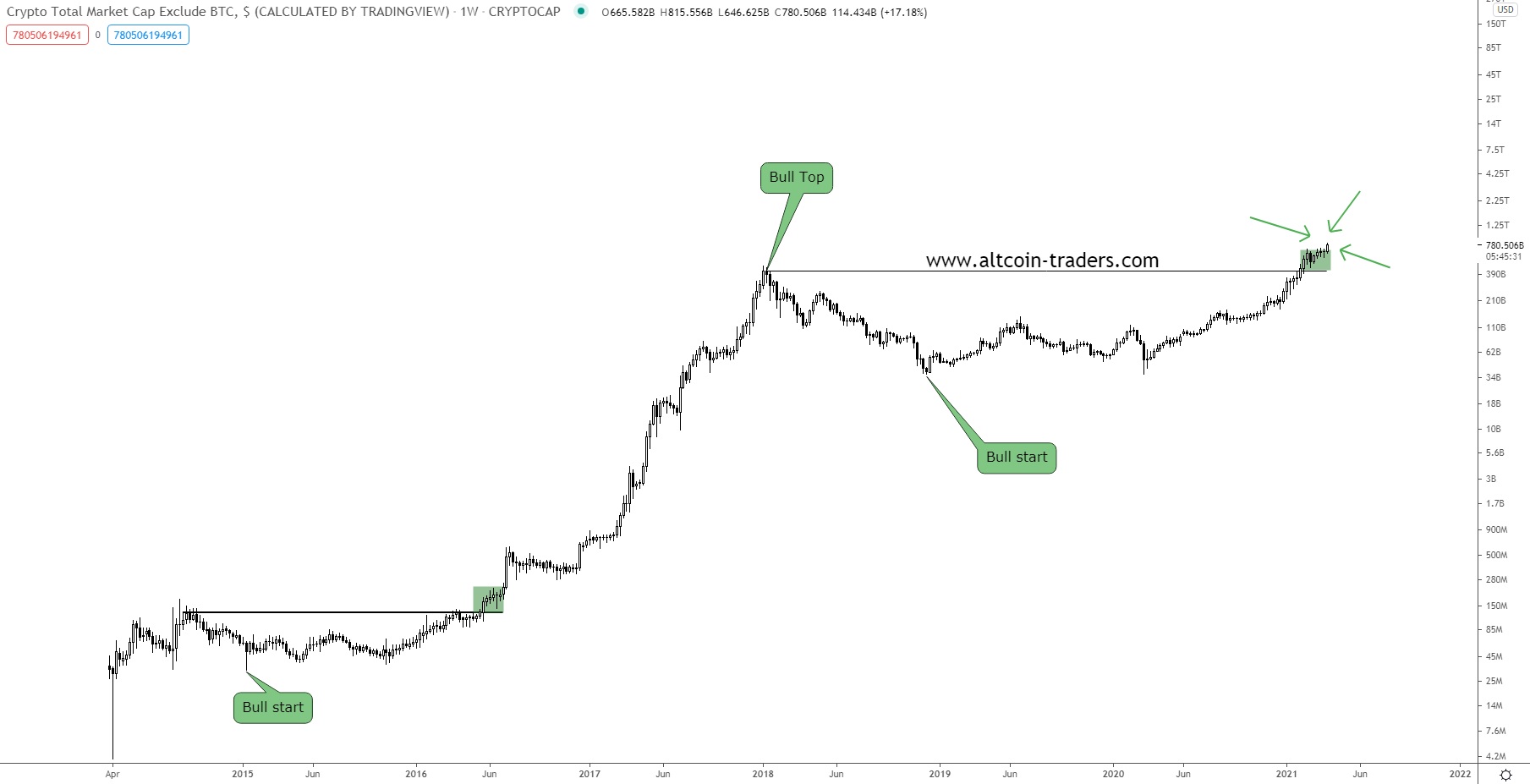 Of course, gathering knowledge is a never-ending process, and there's only so much information we can handle, as our time is limited. There is a plethora of information regarding anything that may interest you, and you have to be able to filter out the worthless stuff, otherwise you may end up burning yourself out in an effort to stay tuned with the latest developments.
Spending a good two to three hours a day digging the internet in the pursuit of hot crypto information is what I have been doing for quite some time now, and I think I'm becoming addicted to it. As a result, I have been able to enter promising projects at a very early stage over the last few weeks, and have enjoyed 200-300% pumps in more than three occassions. However, I am talking about projects that have been in existence for less than a month, and thus, I am still in uncharted waters.
It is no secret that I am a crypto junkie, always looking for the next cheap altcoin to invest in. If I can earn income passively just by holding an asset, I instantly get very curious and interested, but never invest in anything without doing my own research first, and this is what I would advise you or anyone else to always do. However, if I find extra cheap cryptos that are relatively new, and I like what I read about their tokenomics, I may decide to throw a few bucks into the fire even if I'm not 100% convinced that it's safe to do so. But I never gamble; I only spend ridiculously low amounts in such cases, money I wouldn't mind losing.
Even though I try to clarify every time that my blog posts are not to be considered financial advice, I do realize that many people have no self-control and may end up losing funds to scams, and therefore, I will never talk about a crypto project unless I am 100% sure it is legit. Which is why I won't be shilling any new projects in this post, although I'm very positive that I'm currently holding some gems with potential to do 1000x stunts this year. They say the early bird catches the worm, but being very early sometimes also means that there's a high chance of getting involved in projects run by malicious, untrustworthy entities.
I guess the law of sacrifice is what it is, so you can never have it all. Risk has always been a factor in the space, and this is why I've been trying to diversify my portfolio as much as possible over the last couple of weeks. It is true that I am holding $AVA and $RUNE, and these are two projects I'm very bullish on and consider safe options. I see $BTC and $ETH doing spectacular things this year, and I believe $BNB will also be one of the top gainers. Hopefully $HIVE and $LEO/$CUB will also attract the attention they deserve, and if it doesn't happen this year, it will certainly happen next year. With all this place has to offer, it is inevitable. But you know, always DYOR.
I believe this is going to be a year to remember, and I'm consuming as much information as possible on a daily basis, always looking for great opportunities. We all know the crypto space is full of such opportunities, so the time spent doing research and observing trends is well worth it. What I'm doing now is what I didn't do back in 2009, when all you needed to invest in BTC was $1 in order to have your life completely transformed in less than 7 years time. Earning fiat money and turning it into crypto is my thing these days, as I FOMO too much to switch my coins. I refuse to sell my crypto for other crypto or fiat. There's a storm coming and I can't miss it.
What are you doing to take advantage of the imminent crypto breakout?
---
Thank you for your attention.
Alright guys, that's it for now. Thank you for taking the time to read these lines.
Just my two cents. This is by no means financial advice. Just sharing my personal views and experiences. Please do not take my word for your investment choices, and always do your own research.
Stay safe and have a good one,
@lordneroo
---
Image Sources: 1
---
Best Faucets to Earn Crypto with Zero Risk (Affiliate Links):
Best Exchanges to Trade Crypto (Affiliate Links):
Best Platforms to Earn Crypto for your Content (Affiliate Links):
Connect with me Here: