'Gratitude helps us see the beauty that is here, now.'

I recently found myself extremely excited and grateful for what was happening in my life, all while teaching me the lesson to focus on the state of gratitude as a way of experiencing true peace.
Just a week before, I was feeling stressed and far away from my goals. However, I could have perceived that moment more clearly if I had been looking through the lens of gratitude. Gratitude helps us see the beauty that is here, now, and takes our focus away from our projections of what we believe we need to be enough. This state of being allows us to be enough, to be loved, to love, and to be at peace.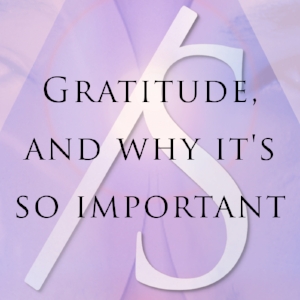 Desires are traded for what we already have, in what feels like an inversion of mental worry or stress into the contentment with our current 'now' reality. It is easy to see the problems of this planet, while it is much harder to see everything worth giving thanks for. I strongly believe that the more we cultivate the recognition of and the experience of gratitude, the more our world will change for the better. Gratitude is love, and when we feel it we extend it through all other aspects of reality and effect everyone around us.
Let's all cultivate gratitude by focusing on what we're thankful for in our lives!
What are you grateful for?
-Bryan