TORUM's private pre-sale round is over and the team finally release the names of the VCs who invested a total $1.45 Million USD on TORUM.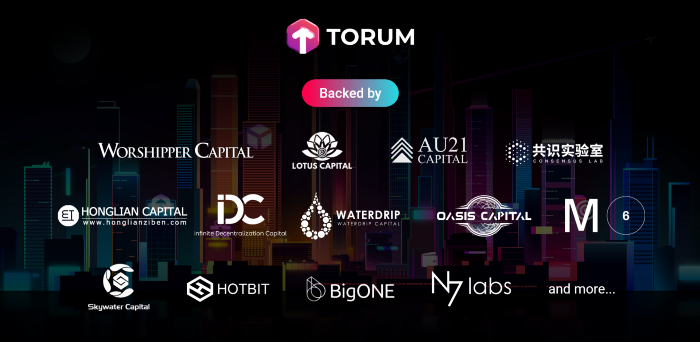 List of TORUM VSs
Read more about each VC and the upcoming XTM Public offering at the official TORUM announcement on Medium
---
Facts about TORUM
First of all, TORUM is a cryptocurrency-powered social media designed to form a powerful ecosystem by bridging the social gap between blockchain-based entities and cryptocurrency enthusiasts.
It's been 6 months since I sign up on TORUM and after reading their latest announcement on Medium I realised how much TORUM has grown since then.
TORUM is now ranked in the top 50k sites worldwide in terms of internet traffic according to Alexa Rank as well as counts more than 29k registered users.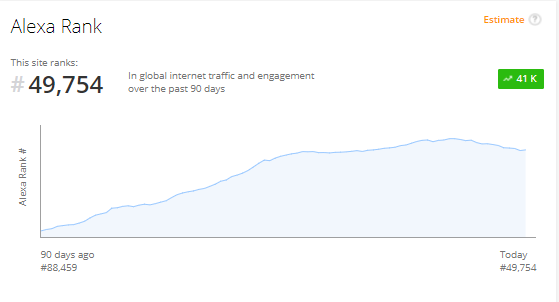 It's free,fast and easy to sign up on TORUM and earn your first #XTM, TORUM's native token.
After signing up and verifying your account, you can start completing your "Missions" and earn your first XTM easy and in a super-fun way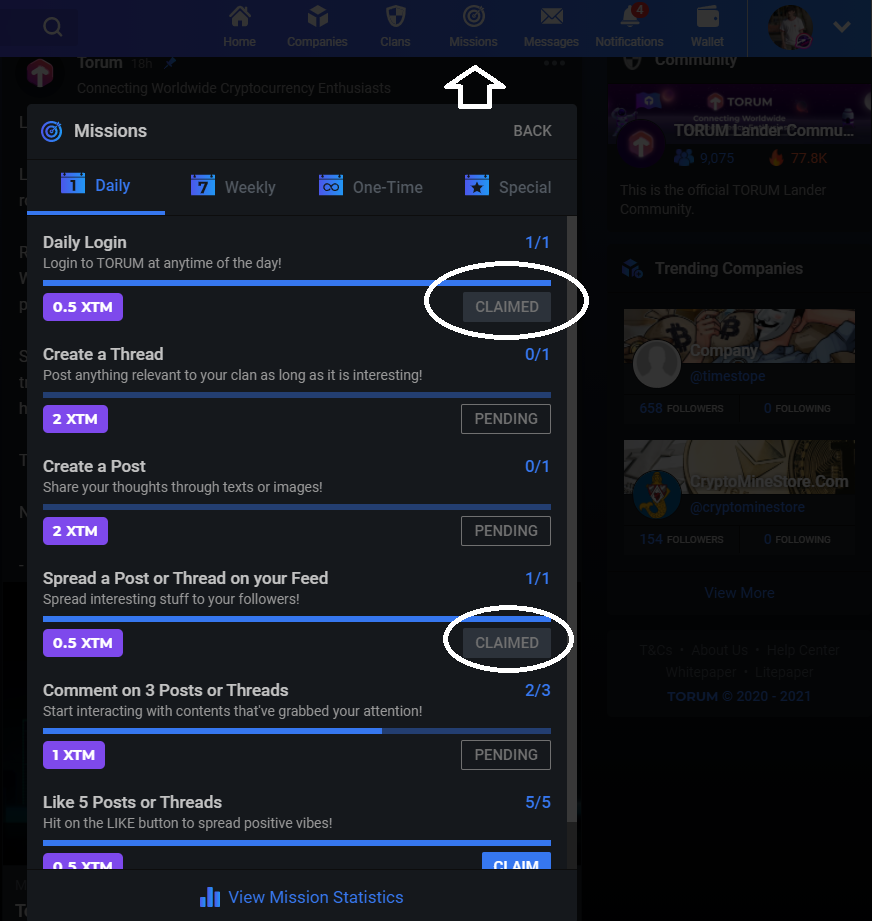 #Landers can also tip other #Landers #XTM via TORUM's "support" function.
Just click on the "box" icon at the bottom right corner of the post you wanna tip and choose the amount of #XTM you wanna tip.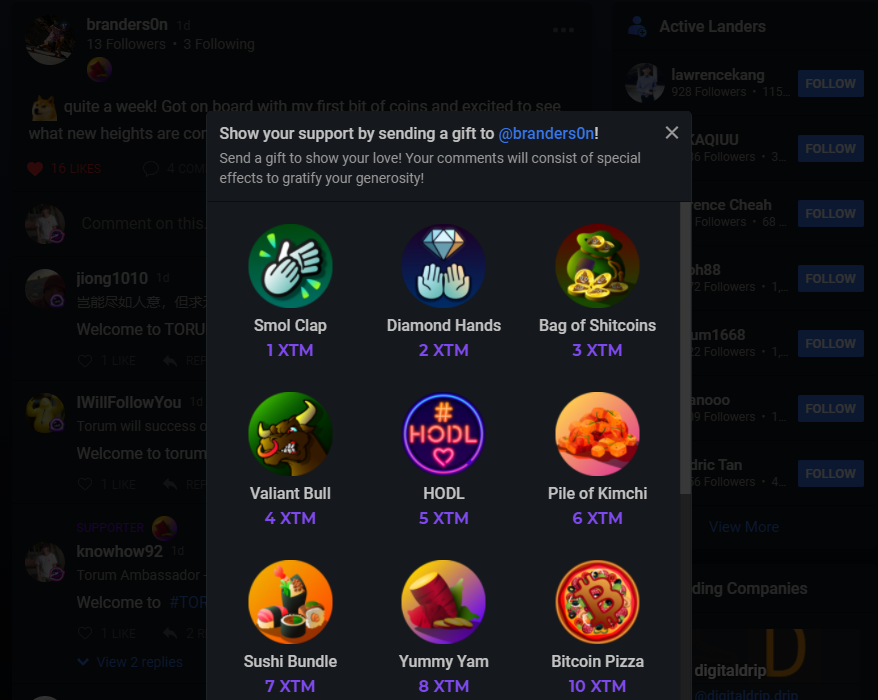 Yeap, it's that easy to earn your first #XTM and all it takes is to be social. It's a social media platform after all!
With the upcoming #XTM listing in Q2 2021 as well as Torum Finance & #NFT Marketplace, I bet it's gonna be tough as hell to get your hands on some #XTM in a a few months time.
It's always a good time to join TORUM and if you feel like doing so then you can sign up through my invitation link and earn your first 35 #XTM after verifying your account

See ya over there
---
Thank you all for your support
Hope you enjoyed reading my blog and learnt something new today! Hive ecosystem is HUGE so if you want me to cover any other topics leave a comment bellow and I'll try my best.
As a full-time online hustler, supporting my content allows me to keep doing what I love.
Much love to everyone and always have fun.
@Knowhow92
Earn Crypto For Your Content (Affiliate Links)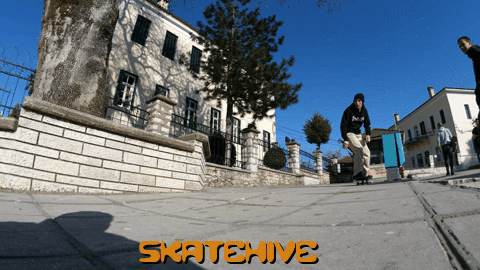 Find me Here
🏡 Hive: https://www.peakd.com/@knowhow92
🏡 Torum : https://www.torum.com/u/knowhow92
📹 Youtube : https://www.youtube.com/channel/UCJTNnvAHca8jcxaBpWn-bzA
📱 Twitter : https://twitter.com/theocharis_ch
☀️ Lbry : https://lbry.tv/@knowhow92:d
📷 Instagram : https://www.instagram.com/haris_housos/
☕️ Ko-fi : https://ko-fi.com/knowhow92