Time to talk about what's happening on TORUM the past few days and oh boy, I am gonna talk about some really cool updates and news.
For those of you who don't know what TORUM is, you can take a look at one of my previous LeoFinance blogs and find out more :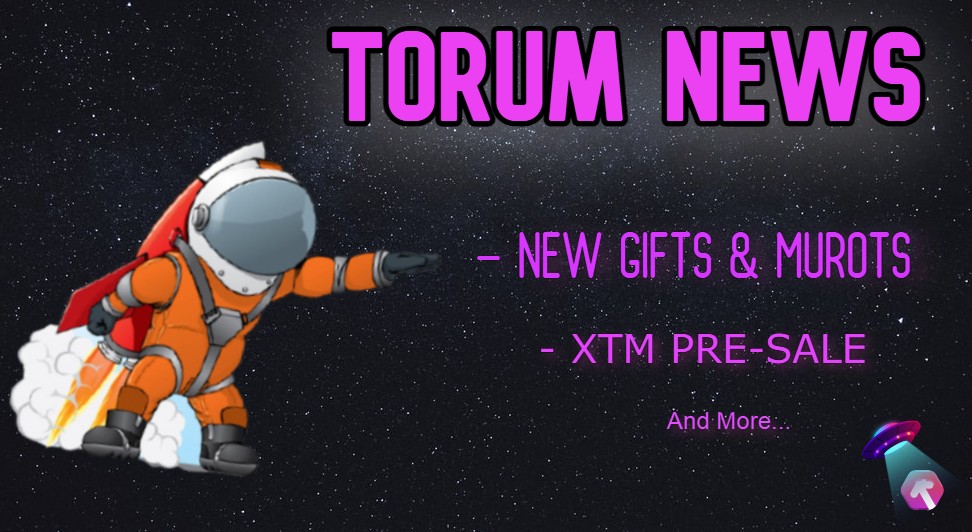 New Gifts & Murots
#TORUM team decided to spice things up and added 4 more Gift Icons as well as 9 new #Murots. Fancy taking a look at them?
New #Gift

• Diamond Hands (2 XTM)
• Valiant Bull (4 XTM)
• Mars Tesla (75 XTM)
• Graceful Unicorn (300 XTM)
Landers can now start gifting their favourite content creators with these new super-slick #Gifts and start stacking their #NFT #Gift Collectibles!
The TORUM #NFT Marketplace is just around the corner so you better stack those collectibles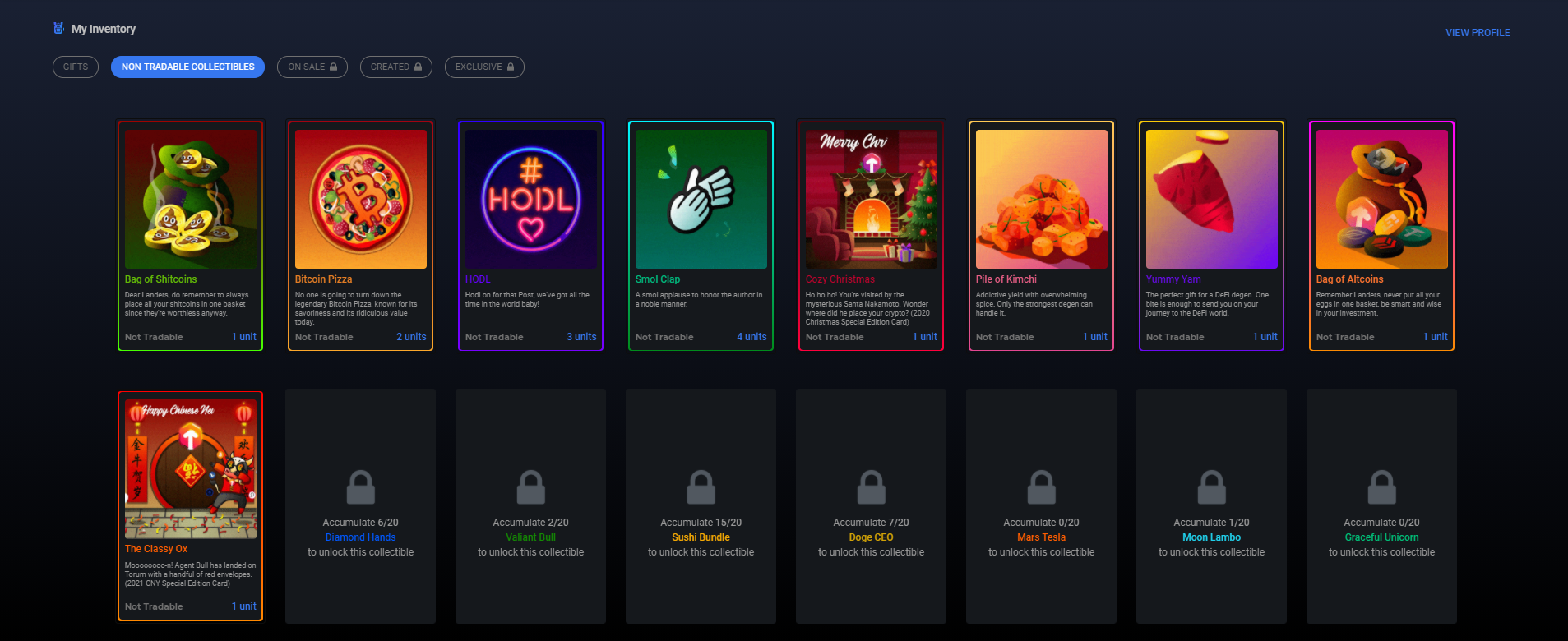 New #Murots
Team #TORUM has ceated their own "emojis" called #Murots and the community loves them. Everyone uses #Murots when they post/comment and adding 9 more #Murots will definitely raise engagement and also add tons of fun cause they look so cool!
Here's a list with all #TORUM #Murots

You can see some really familiar faces like Trevor f*cking James and J. Sun in there hahaha! I've had tons of fun spreading #Murots around all these months and it never gets old!
---
XTM Pre-sale Coming To An End
It's official.
#TORUM team announced that the #XTM Pre-sale will close on March 16 12 A.M [UTC +8]
Link to the official announcement :
- https://twitter.com/torum_official/status/1366313404491702274
Less than 27% of the Pre-Sale Supply is left for grabs so it's now or never if you want to get your hands on these sweet #XTM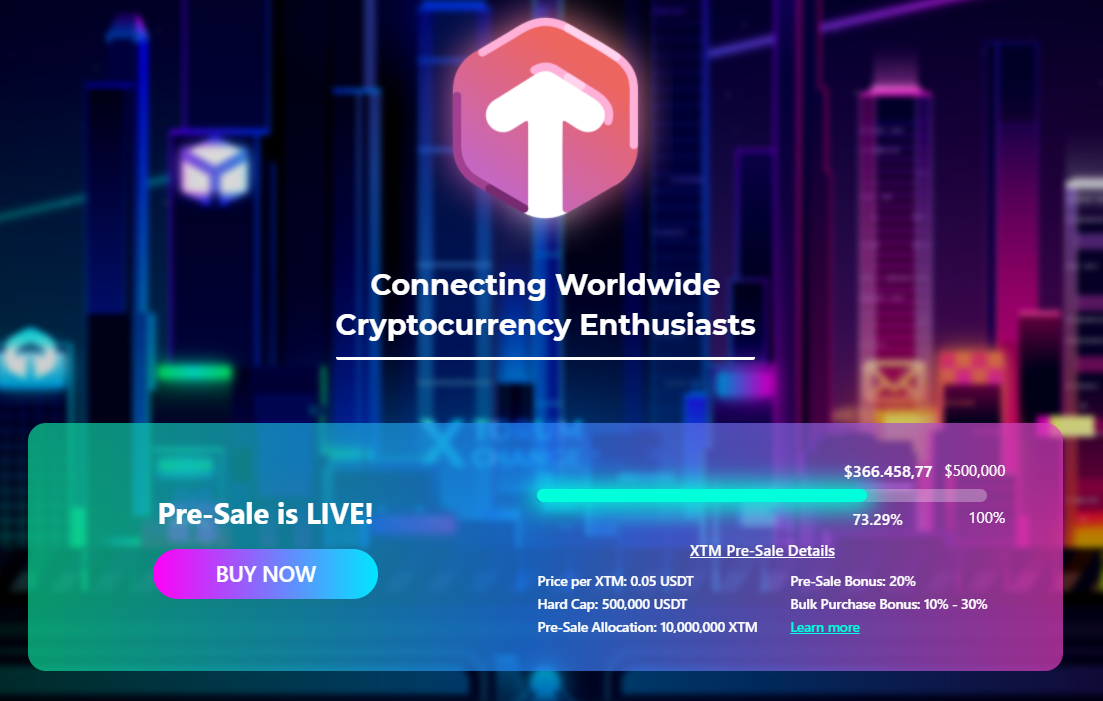 #XTM Listing will happen in Q2 2021 so you still have plenty of time to sign up on TORUM and hustle those #XTM by having fun socializing with other crypto enthusiasts.
---
Sign Up On TORUM
With the upcoming #XTM Exchange listing, #NFT Marketplace, TORUM mobile app & Mining Simulator Game just around the corner, TORUM will certainly be a force to reckon in 2021.
TORUM Whitepaper : https://whitepaper.s3.us-east-2.amazonaws.com/torum-whitepaper-V2.0-EN.pdf
Sign up, give it a try and you'll understand why I'm feeling so excited about this project! Feel free to use my invitation link to sign up and we both earn 75 #XTM after verifying your account
That's all for now folks!
Keep Calm and #TORUM
---
Thank you all for your support
As a full-time online hustler, supporting my content allows me to keep doing what I love.
Much love to everyone and always have fun.
@Knowhow92
Earn Crypto For Your Content (Affiliate Links)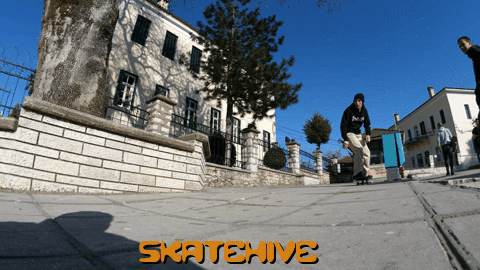 Find me Here
🏡 Hive: https://www.peakd.com/@knowhow92
🏡 Torum : https://www.torum.com/u/knowhow92
📹 Youtube : https://www.youtube.com/channel/UCJTNnvAHca8jcxaBpWn-bzA
📱 Twitter : https://twitter.com/theocharis_ch
☀️ Lbry : https://lbry.tv/@knowhow92:d
📷 Instagram : https://www.instagram.com/haris_housos/
☕️ Ko-fi : https://ko-fi.com/knowhow92