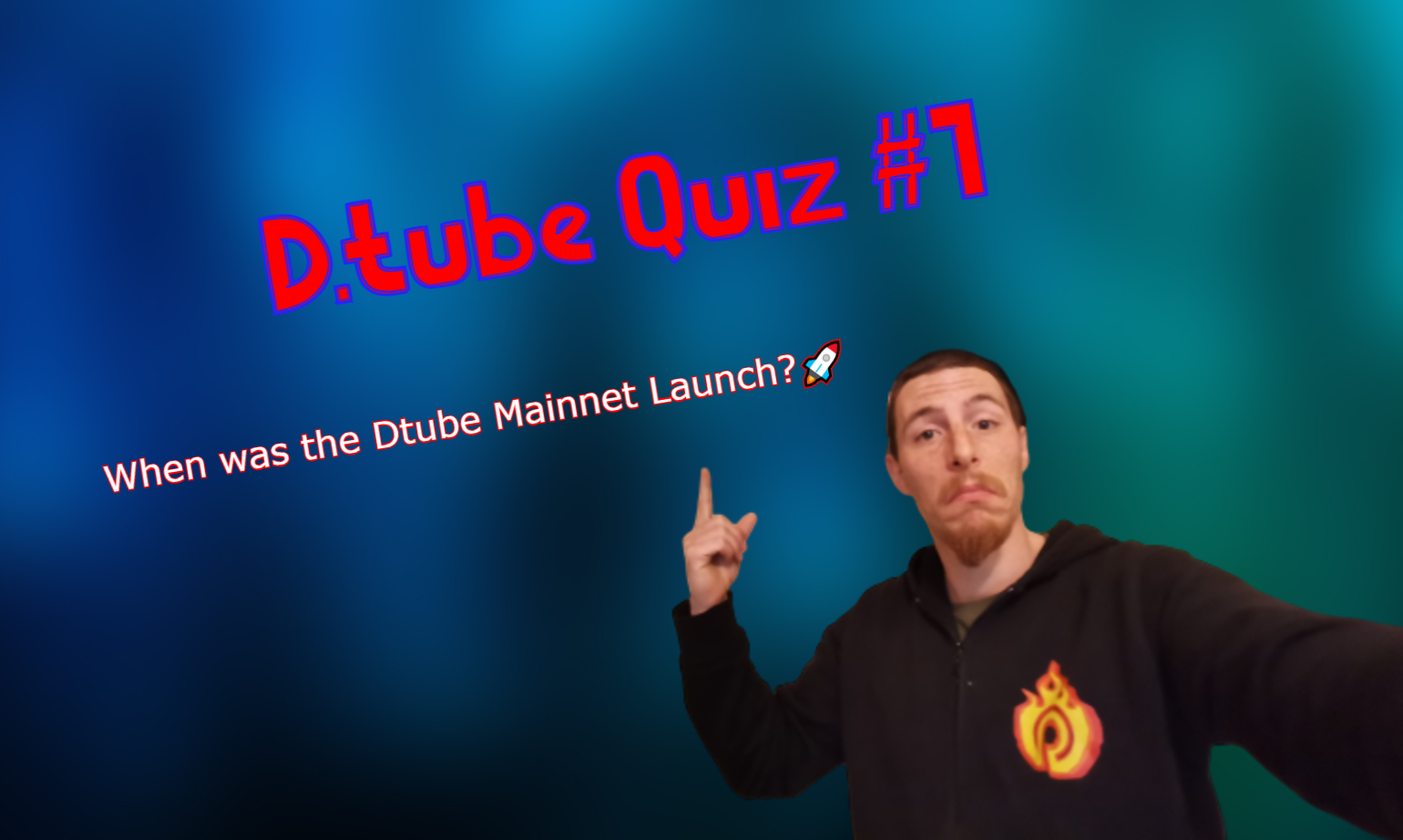 ATTENTION : You've got 24 hours to answer Dtube Quiz Question #1 which is
When was the Dtube Main-net Launch?
The first 3 people who'll leave a comment with the correct answer bellow my Dtube video will earn 5 #DTC each
The results will be publised in 2 days via a Dtube video and since this is the first episode of my new series I'll be tipping everyone who comments bellow my Dtube video with a small amount of DTC.
Click Play And Find Out More
The goal of this series is to raise engagement in Dtube and learn some cool info about Dtube's history.
Enjoy the free DTC and keep creating
---
Thank you all for your support
As a full-time online hustler, supporting my content allows me to keep doing what I love.
Much love to everyone and always have fun.
@Knowhow92
Earn Crypto For Your Content (Affiliate Links)
Find me Here
🏡 Hive: https://www.peakd.com/@knowhow92
🏡 Torum : https://www.torum.com/u/knowhow92
📹 Youtube : https://www.youtube.com/channel/UCJTNnvAHca8jcxaBpWn-bzA
📱 Twitter : https://twitter.com/theocharis_ch
☀️ Lbry : https://lbry.tv/@knowhow92:d
📷 Instagram : https://www.instagram.com/haris_housos/
☕️ Ko-fi : https://ko-fi.com/knowhow92