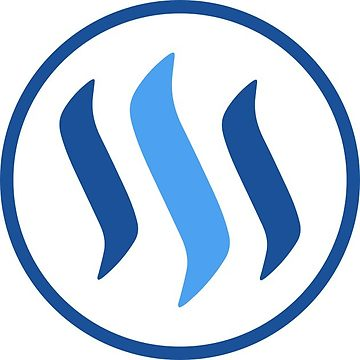 Many think that life is unfair. I prefer to say that it is often contradictory.   In its dynamics it poses a constant decision making. Success is determined according to the goals we achieve. According to what you think is most important. So you can say that you succeeded or you say you got frustrated.   We all hope to get out of this recessive tunnel where the STEEM / SBD price is. Many of us are storing steem as well as squirrels store hazelnuts. We hope that a stroke of luck brings that long-awaited change and thus see how our savings multiply.   And it's not bad. It is a totally valid option.   But we have not thought about the fact that the coin has two sides. When the balance tilts in our favor, it is because the other side is not doing very well.
By this I mean the newbies. The new users

But not to those new users who, immediately after being created their account, are delegated a large amount of SP by their sponsors or by their creator parents.
Nor do I mean those new users who have the ability to buy Steem and make Power Up their account.
I refer to those users, who are mostly from underdeveloped countries, where access to foreign currency is very difficult and who have sought in cryptography a relief to their economic situation.

Let's recap a little
Recently I read an article stating that we were in a good time to buy steem. We do not have to be experts to know this. We should only consider certain indicator factors and we can easily notice it. First, current prices allow it. But there is also the fact that the platform is investing in improving performance (MIRA / RocksDB), reducing costs and improving the user experience in dapps and portals by simplifying coding, eliminating dependence on active keys. In the same way, the initial login process has been simplified, eliminating the code that is not necessary in the wallet (Condenser / Wallet Split).
More information here

The proliferation of Dapps on the steem chain has stimulated adoption. In personal judgment, I consider it an investment window since users are encouraged to buy steem to play.
Examples of this are the Dapps "SteemMonster" and "Nextcolony" which have a large number of followers and are moving considerable amounts of tokens.
This demonstrates the confidence that Blockchain Steem generates in investors. Therefore we can assure that the time of the fat cows will come again.

The Newbies
In the current times, although it is advisable to buy steem, it is also the best time to open new accounts and make power up them on, because what will happen to new users when they start steemit wanting to make many great publications and realize that with an initial delegation of 15 SP that "lends" steemit can only do a couple of post a week? So, without a "sponsor" that SP delegates to them they will have to buy steem.
Let's analyze the costs a little   To make more than a couple of publications and be able to socialize by answering comments an account should have at least 50 SP. With current prices this represents about 7,02 USD.
Without being ambitious, suppose a scenario where prices reach 50% of the historical maximum 1 STEEM = 4 USD. Now make power up a new account with 50 SP would cost approximately 200 USD. This amount is simply unattainable for the majority of the population of South American countries. Especially considering that those who seek to register in steemit, are looking for ways to generate an extra income of money that allows them to buy food.
We would have to do a survey to have a clearer idea of the number of South Americans and Central Americans that are in steemit. But when we see the entries in writing, art and music contests, we easily notice the presence of Latin Americans.

Consequences
From the HF2.0 steemit implemented the Resource Credits (RC). This action has been seen and analyzed by detractors and sympathizers. While it is true that now users are more aware of the use of their resources when commenting or doing resteem, it is also true that many are living a hell in their struggle with low CR. Currently some have been able to acquire small amounts of steem, but could not do so with a price of 1 STEEM = 4USD. This would cause massive defection of users.  
Conclusion
It is necessary for Steemit to review and edit the RC calculation algorithm. A solution must be achieved for new users and stimulate adoption. Perhaps a higher initial delegation could help a lot. We all want and hope that the price of the steem goes up. But the balance is tilted and it is the weakest who are harmed.

---
Socios que apoyan mi trabajo:

Project Hope Venezuela es una iniciativa creada para crecer.
Puedes ver más sobre esto en:
@ coach.piotr  - PROYECTO # ESPERANZA - día uno
---
Opinión sobre Tecnología, Finanzas y Emprendimiento.
Venezuela, Colombia y Latinoamérica
Cripto en Español
---
También puede beneficiarse de la experiencia de usar el navegador Brave.
Aquí dejo mi enlace personal para que pueda descargarlo:  https://brave.com/jua900
Consulte la lista completa de características aquí:  https://brave.com/features/
Preguntas frecuentes:  https://basicattentiontoken.org/ faq / # significado
---
Mis canales en redes sociales:
Youtube
Reddit
Twitter
---
Uphold Wallet : @ juanMolina2021
Eth: 0xC75D6659380653B3fb558e5A0f5000F5f6dcC907