About Rotate4All
Rotate4All was launched in 2013 and have around 200,000 users around the world. Rotate4All is a site where you can make easy money without investment by watching ads. Earnings are determined only by your efficiency and perseverance. This site is suitable even for a beginner to make money. It's pretty easy to make at least $5.00 a month without straining.
For a higher income, you will have to invite referrals. Referral commissions – 20%, this is more than a generous reward for users. We will talk about how to invite referrals to any projects in another post. Rotate4All's intuitive interface makes it easy to explore this site further.
Rotate4All: Easy Money Without Investment
How to make money
In Rotate4All you get paid for surfing ads. To start surfing, press as shown in the figure below on the ► icon.
Then a small pop-up window may appear in any part of the opened site. Click on it inside and catch the moving figure.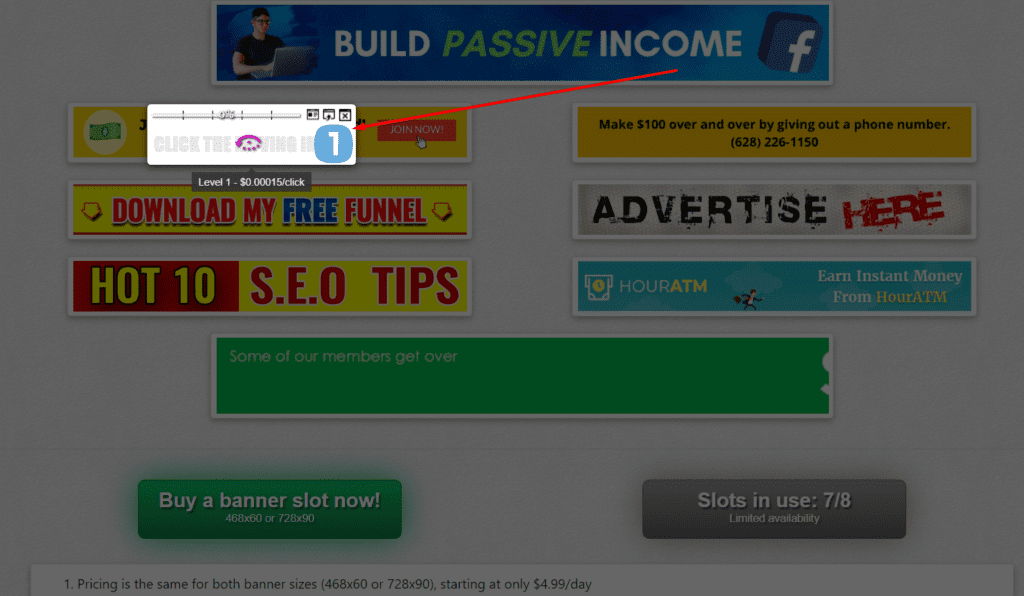 That's it! Then you will be transferred to the next page. And just do the same thing and earn money with Rotate4All without investment.
Compared to other BUX sites like Neobux or Scarlet Clicks, here you do not need to switch from one window to another, the service automatically shows the next ads site.
Another way to earn money with Rotate4All is inviting other people. To make money on the affiliate program, take your referral link or any other promotional tool from the 'My Referrals' tab which has a little man icon.
You will receive 20% of all earnings of your partners invited by you.
Here, you can also check your active and inactive referrals and commission you received from them. Also, the statistics shows where are these referrals came from, so you can learn which promotional tool is more effective.
If you run your own business, website or blog and want to promote it, then you can spend the money, which you earned by surfing ads, on advertising. Rotate4All guarantees you a real traffic.
How to cashout
There are 7 different ways to withdraw your earnings from the Rotate4All: PayPal, Revolut, Skrill, Bitcoin, PerfectMoney, Payeer and AirTM. The minimum amount to cash out is $5.00. You will receive the money on your wallet within 24 hours.
Rotate4all is one of the best ways to get easy money without investment.
Read also: 5 Most Popular BUX Sites to Make Money