When the pandemic started, I have some amount saved in my bank. It wasn't much. Probably it is just worth two months of our monthly expenses. And I mean basic expenses. When the pandemic started, all my sources of income was put on hold. I could not get any clients on my freelance IT consultancy services. The school summer program was cancelled. To make things worse, the school break was extended from just two months to four. So for months, I had no income.
Fortunately, my wife, who teaches in a public school, continously received her salary. And if it wasn't for the government's aid, it could have been a worse four months.
---
Hello, readers and friends. It has been a long time since the last time I posted anything here in Publsih0x.
Today is August 29, the last Sunday of the month. This is another edition of my Sunday Reflection series. Last time, (Should the Reliigious Remain Poor?) I shared with you how God wants us prosper not just spiritually, but financially as well. In fact, God wants to bless us on seven areas of our lives. I will share about the other areas soon.
Today I will share with a great financial advice, not from me, but from the Bible itself. It's about preparing financially for the lean years. And the pandemic could be the leanest years for most of us.
---
"Let Pharaoh appoint commissioners over the land to take a fifth of the harvest of Egypt during the seven years of abundance.."
These are the words of Joseph after he interpreted the dreams of the King of Egypt. He suggested to take a fifth or twenty percent of the food gathered during the seven bountiful years and save them for the coming seven years of coming.
If continue reading to verses 35-36:
"They should collect all the food of these good years that are coming and store up the grain under the authority of Pharaoh, to be kept in the cities for food. This food should be held in reserve for the country, to be used during the seven years of famine that will come upon Egypt, so that the country may not be ruined by the famine."
I think this is the best financial advice ever!
I have been reading a number of books on personal finance. Most of the financial gurus teaches to save a portion first of your income. The amount varry from 10% to 40%. As I have shared in my post How The Rich Accumulate Wealth, the suggestion is 10% based on the book "The Richest Man of Babylon".
Joseph suggested twenty percent of the harvest during the good years, which lasted seven years. In those seven years, Egypt has stored enough food equivalent to more than a year of harvest.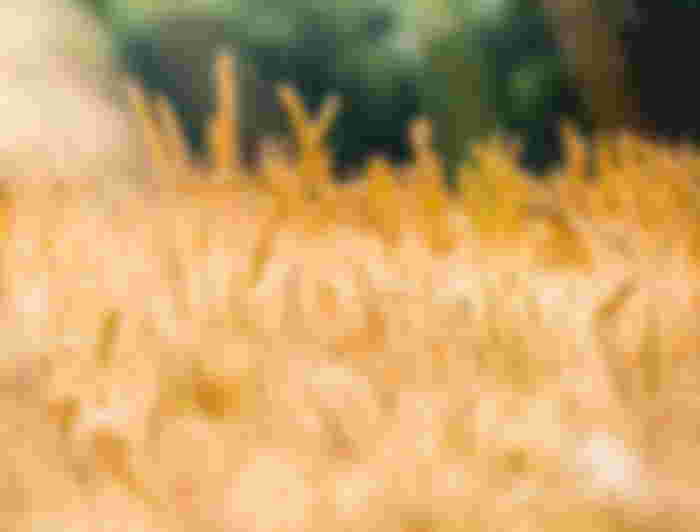 Image Source: Unsplash
When I first reflected on this verse, I thought, they have stored only a little more than one year of food. (I think they only had ten months per year during that time). So, how could their stored food last for seven years? And if you continue reading up to the last verse (57), Egypt have stored so much grain that the rest of the world is buying from them.
"And all the world came to Egypt to buy grain from Joseph, because the famine was severe everywhere."
Here are my thoughts on this.
Taking only 20% of the harvest did not mean that the Egyptians consumed the whole 80% of the remaining harvest.

In the seven good years, they might have been harvesting much more than they normally do. Maybe each family in Egypt have also stored some grains on their own.

During the famine, it doesn't mean they are not harvesting anything. I believe they are still harvesting something but in much lesser amount.
In these times, we don't have a prophet who can tell us of an impending calamity or crisis, like the covid19 pandemic. Thus it pays to be prepared, especially financially.
Even before the pandemic, I already tried to save up for emergencies. Or what the financial gurus call "Emergency Funds". But I wasn't strict in following the 100-20 formula. Meaning, everytime I earned anything, I take out 20 percent and save it for my emergency fund. Especially that I don't have a regular income.
But the pandemic had taught me a hard lesson on discipline and being prepared.
But how should we prepare? And how much should we set aside?
Some gurus suggests, save up at least worth 6 months of your family's monthly expenses. Some suggests, up to six months of your monthly income. If we follow the suggestion of Joseph, we save up to six months equivalent of our income. But if earning is difficult, then probably it is wise to save based on our monthly expenses.
The last three months were lean months for me. With no jobs, I relied solely on my online income, particularly from read.cash and noise.cash. I aiming to add at least 0.1 BCH per month. Considering I hit my monthly earning goals. I did not. So I had to spend more than I have earned.
Nevertheless, I was grateful that I had saved almost 0.3 BCH from July. And hopefully, it's the end of my lean months already.
Since the classes started already, I will have an additional source of income from my part-time teaching job. Plus I'm planning to revive my Fiverr gigs and offer similar gigs to bitworkerss.cash. This means, I can now start saving for 1 BCH starting this September.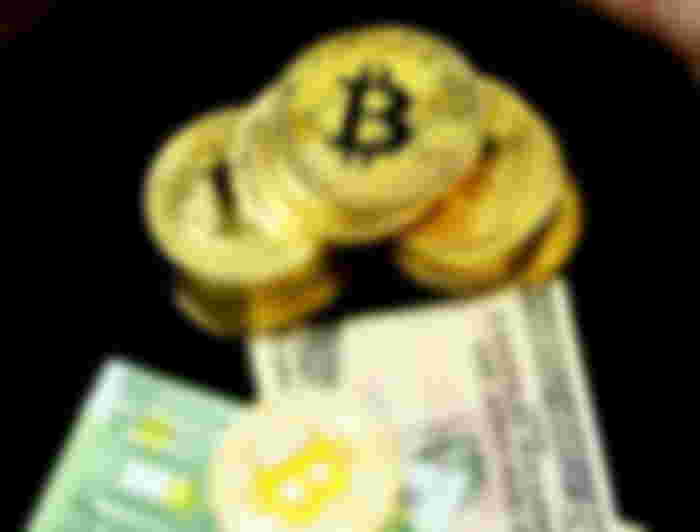 Image Source: Unsplash
This is a list of my plans for this September. (I have a more detailed list in my notebook)
Record every fiat and cryptocurrency earnings every week or every day.

Plan/project your expenses

Monitor and record every cyptocurrency cash out and expenses.

Focus on my BCH earnings goals and try to reach it this month.

Find additional sources of income

Save tweny percent of every earning. Or save at least 0.15 BCH per month.

I think I need a seperate wallet for my cryptocurrency savings. I am currently using Coins.ph. Any suggestions?

Invest in VUL insurance.

Invest in health insurance
Preparing for emergencies doesn't mean you are inviting emergencies into your life. But it is something that we all must be prepared for, mentally, physically, spiritually and financially. The pandemic has made me realize the importance of preparing financially for a long period of crisis.

The content of this post is purely based on my understanding of the verse(s) presented and knowledge gained from experience and various reading materials over the years, including my short training as a financial adviser a few years ago.
Please note that I have originally posted this on read.cash
https://read.cash/@JLoberiza/have-you-prepared-for-the-lean-years-5875a91a
Credits:
Lead Image: by Nattanan Kanchanaprat from Pixabay  with modification.
Other images are from Unsplash.com via read.cash editor.