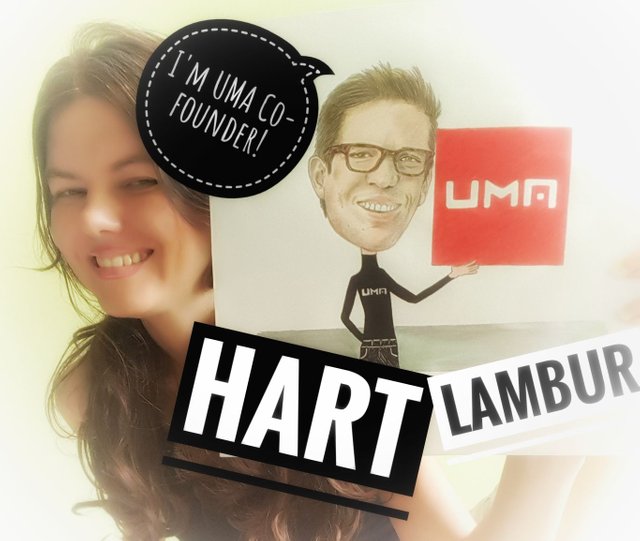 🌟Hi Cryptofriends!❤
This is my latest Cryptoart, I cartoonized Crypto☆Star Hart Lambur Co-founder of UMA.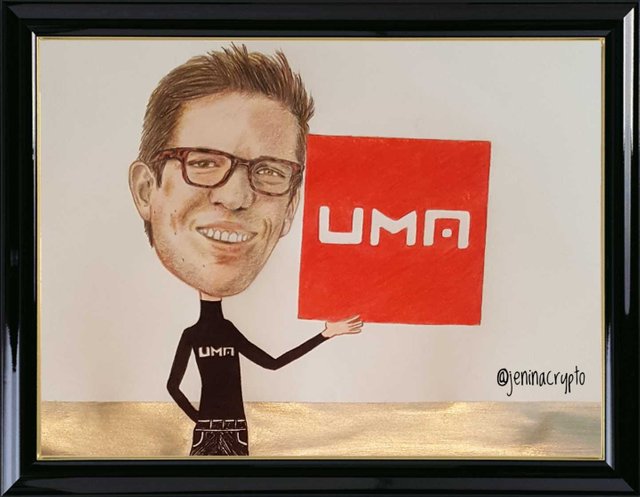 NFT is available on Makersplace! Open bids:
https://makersplace.com/jeninacrypto/cryptocartoon-of-hart-lambur-uma-1-of-1-26790/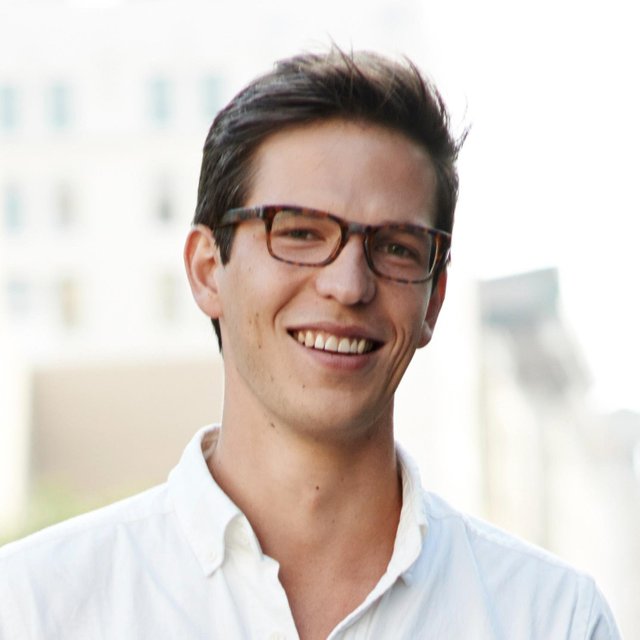 🌟 Hart Lambur 🌟 is the Co-Founder of UMA, a decentralized financial contracts protocol. Previously he was CEO & founder at Openfolio, trader at Goldman Sachs, and CS Columbia University.
☆Find Hart on Crypto~Twitter: https://www.twitter.com/hal2001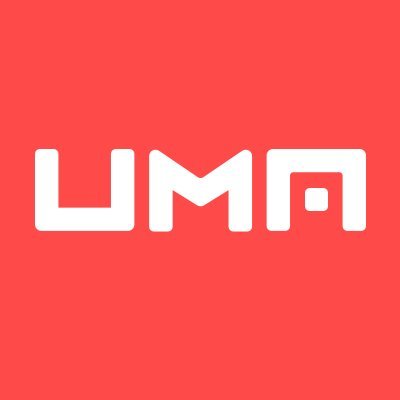 UMA is a decentralized financial contracts platform built to enable Universal Market Access. Use UMA's self-enforcing contract design patterns and provably honest oracle mechanism to create your own financial products using standards like ERC20.
UMA is designed to power the financial innovations made possible by permissionless, public blockchains, like Ethereum. Using concepts borrowed from fiat financial derivatives, UMA defines an open-source protocol that allows any two counterparties to design and create their own financial contracts. But unlike traditional derivatives, UMA contracts are secured with economic incentives alone, making them self-enforcing and universally accessible.
☆Website: https://umaproject.org/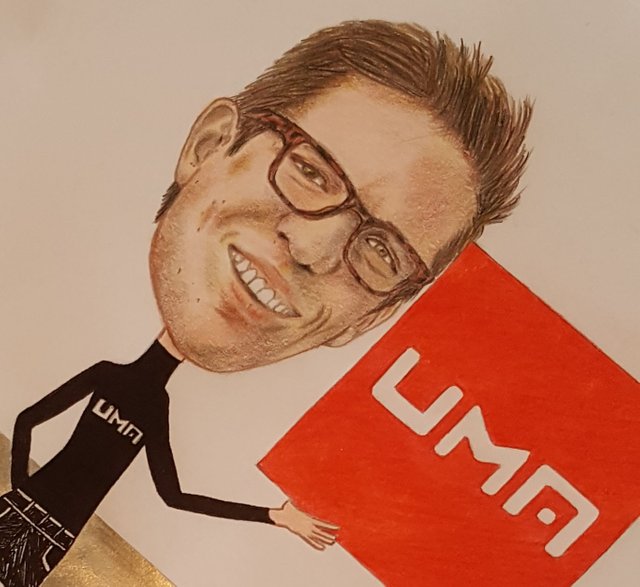 🌟Thanks for stopping by!🌟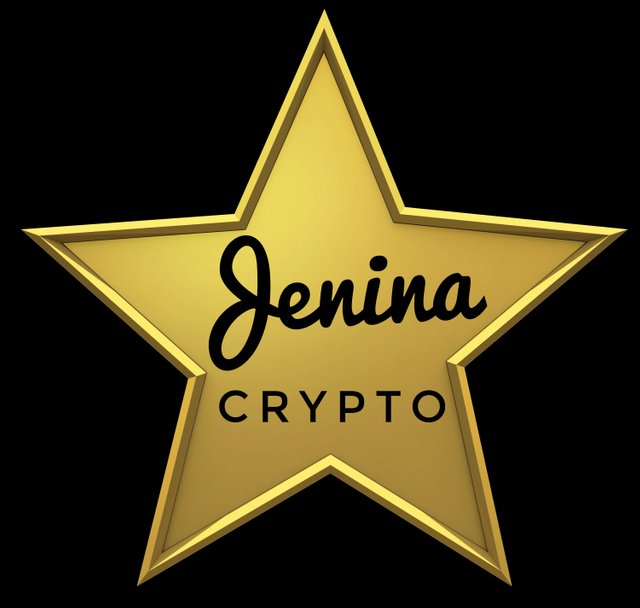 About ☆Jenina🌟Crypto☆
Jenina🌟Crypto is The Cartoonist of your favorite CryptoStars!☄ And also discussions.app & puml.io team member.
☆Jenina🌟Crypto☆ is on Hive | Twitter | Instagram | Creary | Uptrennd and Pixeos Grand Gallery: https://linktr.ee/jeninacrypto
🌟For Cryptoart commissions & sponsored CryptoCartoons Contact to:
Telegram: @jeninacrypto
🌟Feel free to donate if you want to support my Cryptoart:
BTC:
bc1qrpccak4ru9ge2rlp95yamghk9rxfhdx2exvngl
ETH:
0xF82DB9bb4B42d037D514ac0A06ec71298d9269A7
🌟Join my New Telegram Group!💬 https://www.t.me/jenina_crypto
🌟 Thanks for your support! 🙏🎨