This match is going to be a fierce battle of who gets to stay on top. Tottenham being at home already has an advantage, but with Arsenal currently picking up their form, we can say it's not going to be that easy for Tottenham to push them aside. They're both sitting side by side on the table, and one team losing to the other would take one up and the other down. Can Arsenal pose a good contention against Tottenham in their home? We'll find out about that.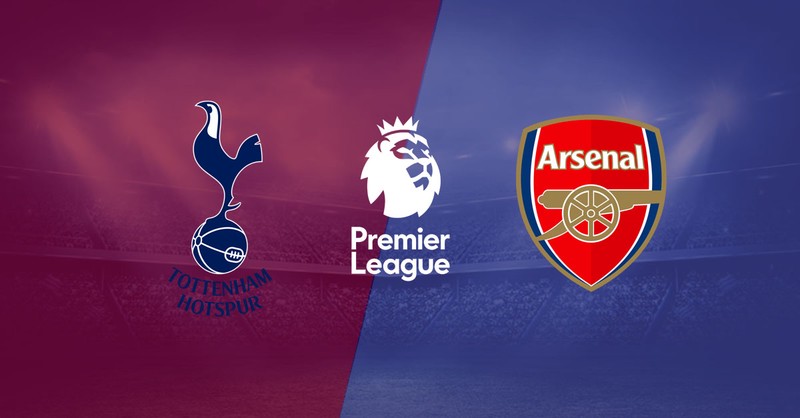 Head to Head (H2H)
These two seem to have been alternating the win since 2017, after their 2016 duel, which ended in a draw. One year Arsenal took it home, and the other Tottenham took it. This ended in 2019 when both teams played a draw in March of the said year. In September of that same year, they also ended a match in a 2 - 2 draw, this makes Tottenham the last to win an H2H match in their duel. Will this be impactful in their game tomorrow? Well, it's just one day away.
Winning margins
In their last five matches, both teams have been able to register at least two goals, except in 2018, when Tottenham won with one goal to Arsenal's none. However, the margin has been strictly kept around just two goals. As a matter of fact, none of these two teams has won the other with over two goals since their last eight matches. None of the teams have done too poorly in terms of winning margin, and we can hope to see how that plays out in their game tomorrow.
Previous games records
Tottenham hasn't created an excellent winning impression since the resumption of the league and doesn't seem to be doing too much to clear the doubts that the fans may have. Their last match was an awful 0 - 0 draw against Bournemouth in a game where so many thought they would at least record one goal. That happened only after they got one goal at their home ground against Everton. They lost 3 - 1 to Sheffield United, won against Westham, and drew against Manchester United. This team has fluctuated more than a dying light bulb.
On the other hand, Arsenal has had a good premier league resumption losing only to Manchester City and Brighton since their last eight matches. They have won every other team except for their previous game with Leicester City, where they played a draw. Arsenal looks good for the win in this match. Let's see if they can do it.
Teams
The Tottenham side is fragile when its top frontman is currently not in good form due to an injury. However, the coach is doing his best to get them on track.
Arsenal's side looks good against their opponent in tomorrow's match, and there's a good chance they'll bring it home.
Prediction/Verdict
Tottenham has home advantage, and maybe that would help, but Arsenal looks more fit for this win, so we'll predict a 1 - 1 draw.
The odds can stay at 2.1 for Tottenham to win, 2.3 for Arsenal to win, and 1.8 for a draw, which is very likely.
May the best team win.


---
Join CoinGyan Telegram Channel to Get Free Trading Signals, Crypto Guides and Much More