Hi, everybody,
The Crypto Money market continues to surprise everyone as usual. The digital money market experienced the most extended month-long season in its history during 2018. Remember we were on a downward trend for months in the early months of 2019 and early spring. There had even been accusations of "the biggest Ponzi scheme in history, or the biggest bubble in the financial markets," for bitcoin. My friends and I have had disappointment and unease. But we all knew that blockchain technology was the latest revolution in the internet world. We have continued to believe that the digital money generated by Blockchain technology is the money of the future. Indeed, history has vindicated us. Bitcoin managed to throw itself over $ 3k in quite a short time after tumbling to 10k USD. Even the most pessimistic of us today talk that it's only a matter of time before it gets above $ 15k.
But as I have written at the beginning of this article, the digital money market continues to set its laws and surprise everyone. During periods of Ascension, the BTC climbs pass to rest for a period during which the lower coins are moved, and the ascent would cover nearly all digital currencies. But this bull season shows no such process at all. The BTC acts almost alone. Some of the sub coin fall rather than rise. This has led us all to think again about investments. There are a lot of investors who are staying away from bitcoin because it's overpriced. However, if you are going to invest in digital money markets, you must also add some BTC to your portfolio.
Which BTC wallet should I use?
Especially those with the idea of investing long-term will need secure wallets to store their BTCS. Indeed, there are huge risks to the high return that your digital money provides you. In the digital world, your millions are at risk of extinction at once. In recent times, many people have lost their digital money to hackers, both through exchanges and through personal attacks. Therefore, the most crucial feature of a digital wallet should be security. So what wallet should we use?
Ledger and Trezor:
This group of wallets, which we call hardware wallets, have the most severe protection possible, especially with private keys kept away from the online environment. But if you copy the private key that you use to access any of your money in this wallet on a computer, you risk getting your private key snatched by spyware. Another shortage of Ledger wallets is accidents that can happen to you when you carry them in your pocket or purse. İn this case, you will not be able to access your digital money in the hardware.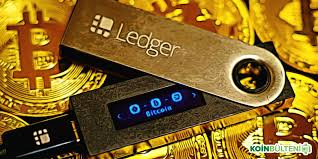 Stock Exchange Wallets:
Digital currency investments are the most widely used wallet type since the beginning. But it contains severe drawbacks.
a. Stock exchange wallets have central administrations. All your information is under the supervision of the employees of this stock exchange. It has been proven that some team members working on meaningful exchanges have emptied accounts because of their dismissals.
b. You are not given the private key of your BTC, which you hold on the transaction. This means that your BTC is entirely out of your control at the time. Unfortunately, we hear that if some exchanges close, your money may be gone. It is also complicated to process at any time.
c. You have to pay severe commission fees when you want to turn your money into any digital funds or dollars you want.
WHY THE BEST BITCOIN WALLET: ATOMIC WALLET.
Let's examine together why the atomic bitcoin wallet should be preferred. We can start with this. You've never used digital money, and you want to invest digital money. What do you need to do to buy Bitcoin? You need to transfer your traditional money to a stock exchange or brokerage firm and open an account there first. Then you open yourself a wallet where you can store your bitcoin 3. As a step, you have to transfer your money from the stock exchange to this wallet. However, you can only open your computer and download ATOMIC BITCOIN WALLET!
a. Let's examine the Transaction Steps first bitcoin wallet link here let's Open together.
b. When you set up the Atomic wallet, you will see how user-friendly instructions are. We all use internet banking. Taking bitcoin with your Atomic bitcoin wallet is also no different from any digital banking transaction. But I still give you my article link, in which I describe the experience I had when opening my bitcoin wallet. If you examine the article, you will see what you need to do at each stage.
The best surprise here is your chance to get bitcoin with your debit card. You didn't read it wrong. You can buy BTC with your debit card as efficiently and securely as you can buy any currency. Thanks to the integration of your Atomic wallet with the European Union-licensed finance company Simplex, your BTCs will come to your atomic wallet.
c. Atomic wallet will offer you two important security when installed. First, you will only open your wallet with a password you have specified. This means that you have control of all your digital money in atomic. Second, a 12-word verification will be offered to use if you lose your login password, your computer is corrupted, or you are unable to access your wallet due to a new digital environment. This is how you can access your wallet even if you forget your login password.

d. Another excellent feature that you'll see when you examine your Atomic Bitcoin wallet is that you can get more than 300 altcoins and tokens, the most traded on the market, from your wallet. You can buy them, Swap them, or sell them and convert them to USD, and of course, keep them in your wallet safely. You can understand what that means, can't you? You also don't need a stock exchange service! You don't need to do dozens of transfer operations for an Exchange. Every transaction is solved in your wallet.
e. As a fledgling BTC investor, there is a support line where you can get live help every hour for every issue. You can safely move around the Bitcoin world by joining Telegram channels, which you can access from the link below. Keep it in mind.

Summarize:
You might be a fledgling bitcoin investor, or you might want to own a bitcoin wallet as an experienced cryptocurrency trader. It's hard to find a more functional, more user-friendly, and safer wallet than the atomic Bitcoin wallet. I'm not the only one relying on Atomic wallet's abilities. Binance, one of the largest exchanges on the market, also proposes Atomic wallet. Awc is one of the first projects listed by the BinanceDex Stock Exchange. And it is a digital value that has managed to attract attention even during that period of downfall that we experienced in the last months of 2018 and early 2019. Keeping AWC as the owner of Atomic BTC wallet will give you a discount on wallet transactions. I wish you all plenty of lucrative days. Remember to review the links below.
By: N.ipek Celik
Bitcoin Talk ID: naz14 https://bitcointalk.org/index.php?action=profile;u=2221283
Atomic ETH: 0xAf97EF26616F6ADcD6D66AC05a0360E7f6E48Add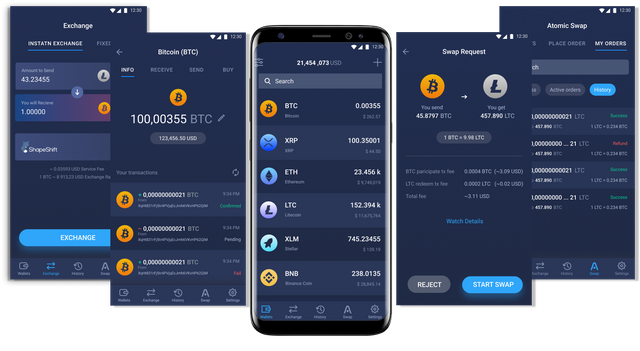 Useful Links:
Atomic Wallet: https://atomicwallet.io
Buy Bitcoin - https://atomicwallet.io/buy-bitcoin
Buy Bitcoin Cash - https://atomicwallet.io/buy-bitcoin-cash
Telegram Official: https://t.me/atomicwalletchat
Telegram Turkish: https://t.me/atomicwallettr